FINELINK is the office building of a design company that advertises electronics produced by major corporations. The first matters that came to mind when faced with the challenge of this design, was how to encourage natural light to enter the elongated mass and how to create comfortable spaces within. Following the limited building line, as designated by Paju Book City's masterplan, the form of the building originates in a 33m×33m×12m box but with a portion now removed. An atrium has been installed at the centre of the corridor leading to each area, which changes in its cross-section as it extends across the three floors. The atrium was built to function as a central space that would welcome the shifting grades of daylight. Furthermore, by constructing this inner court alongside a deep balcony for the work spaces of the second and third floors, the natural light filters in, achieving the greatest degree of light possible. In terms of structure, a one-directional slab was applied. The points in the ceiling where equipment was installed have been finished, but the rest are left exposed to create a continuous space. The intention to restrict views of the outside as much as possible creates a restrained interior environment. While the aim was to create space that harbours light, what is more impressive is the contrasts and darkness created by the light. The uncertain division that exists between light and dark became a feature that defines this space even more sharply.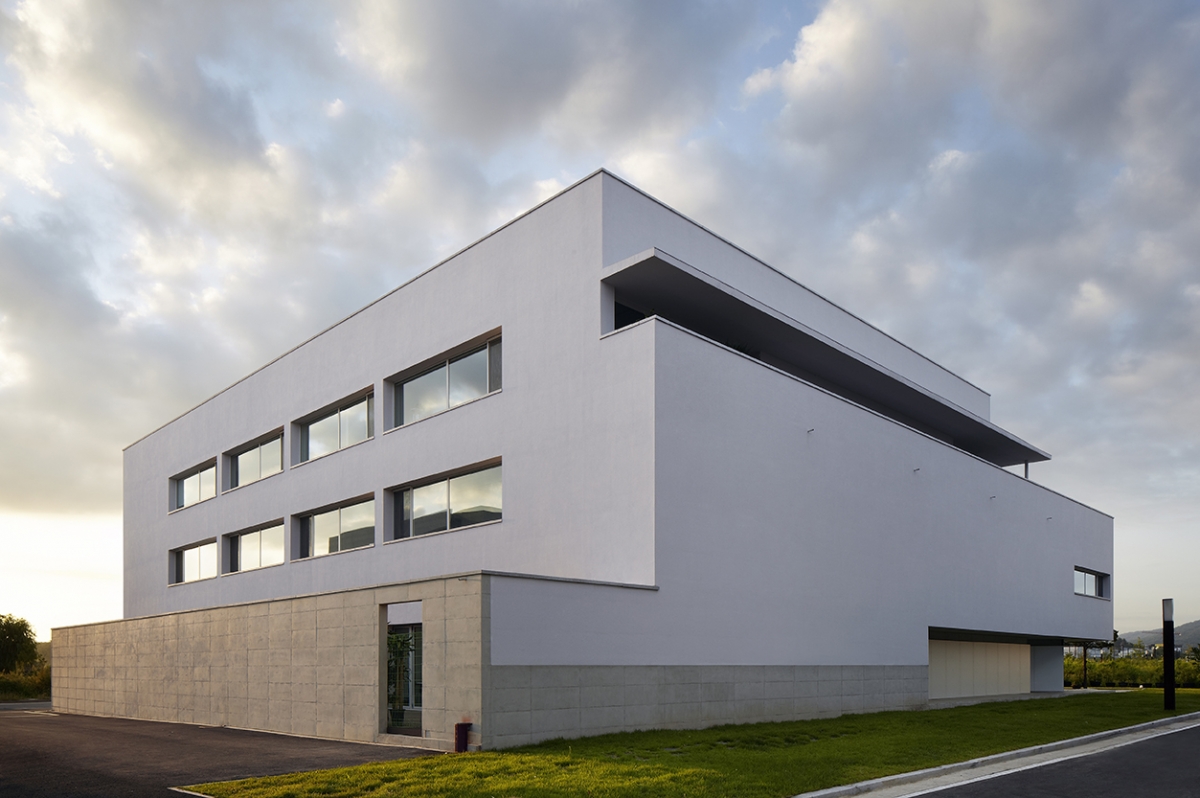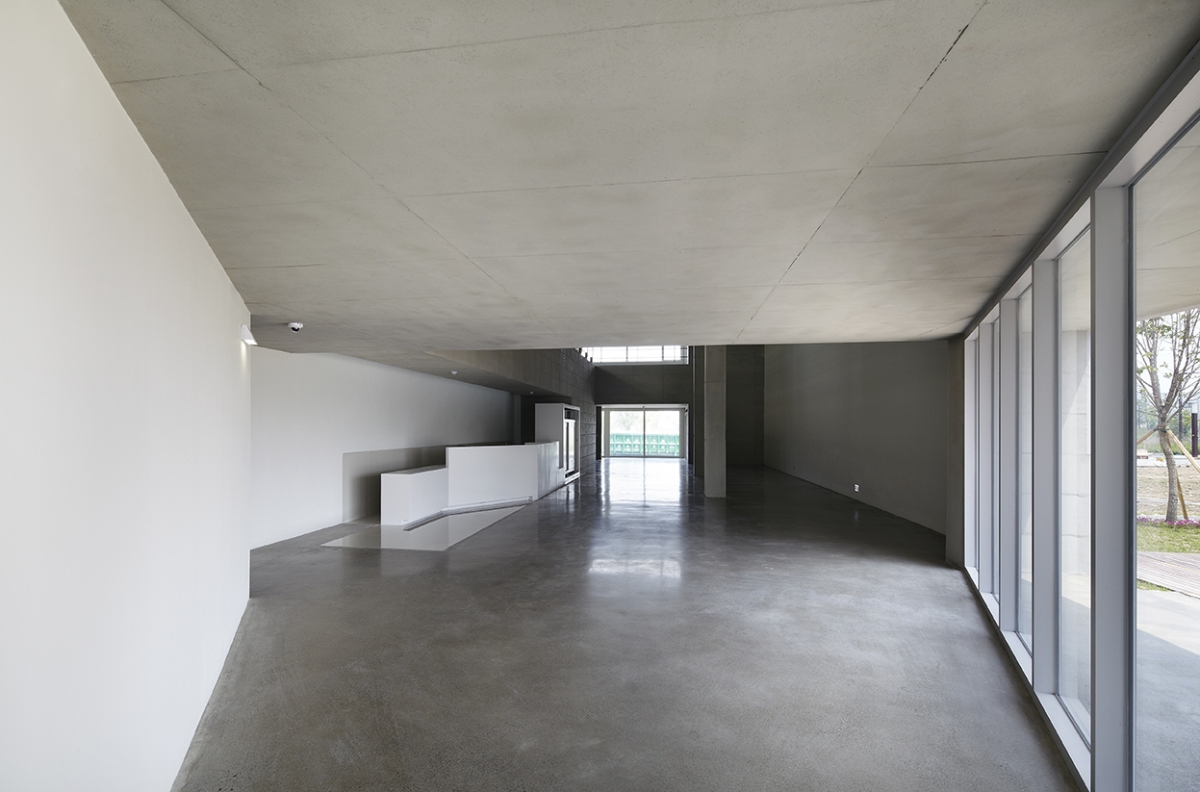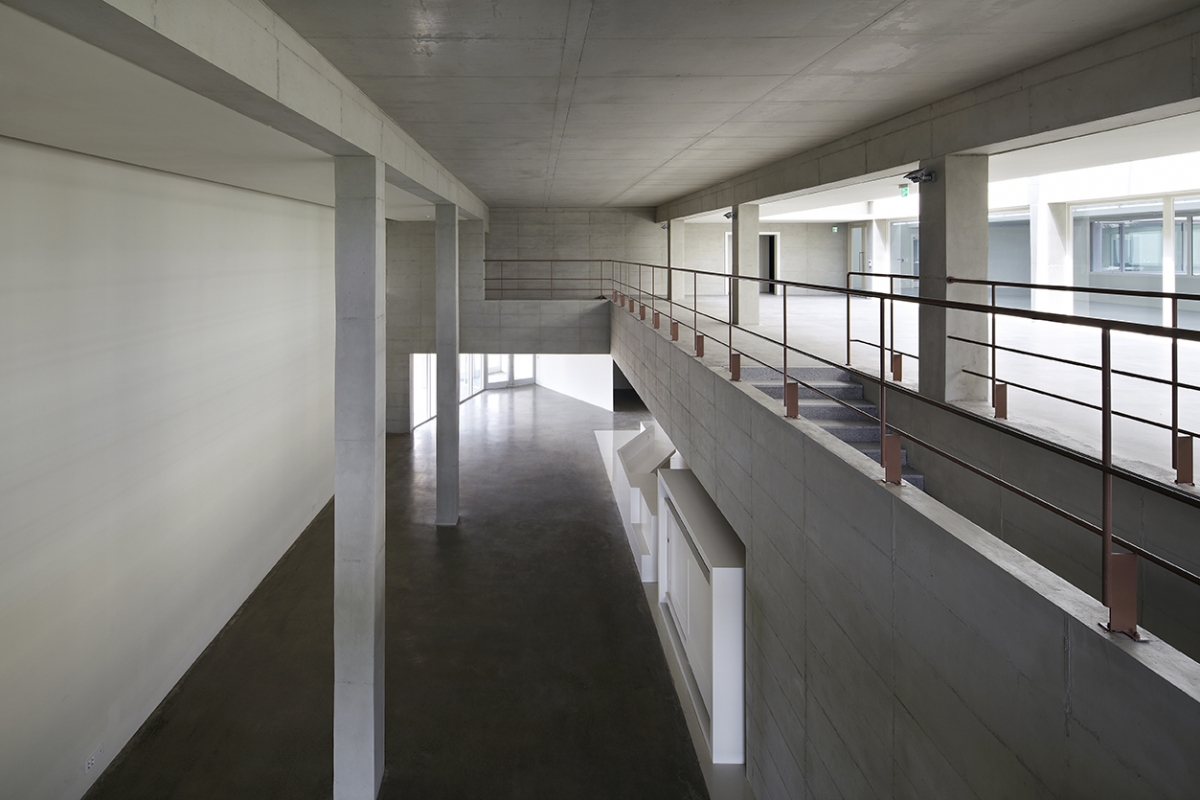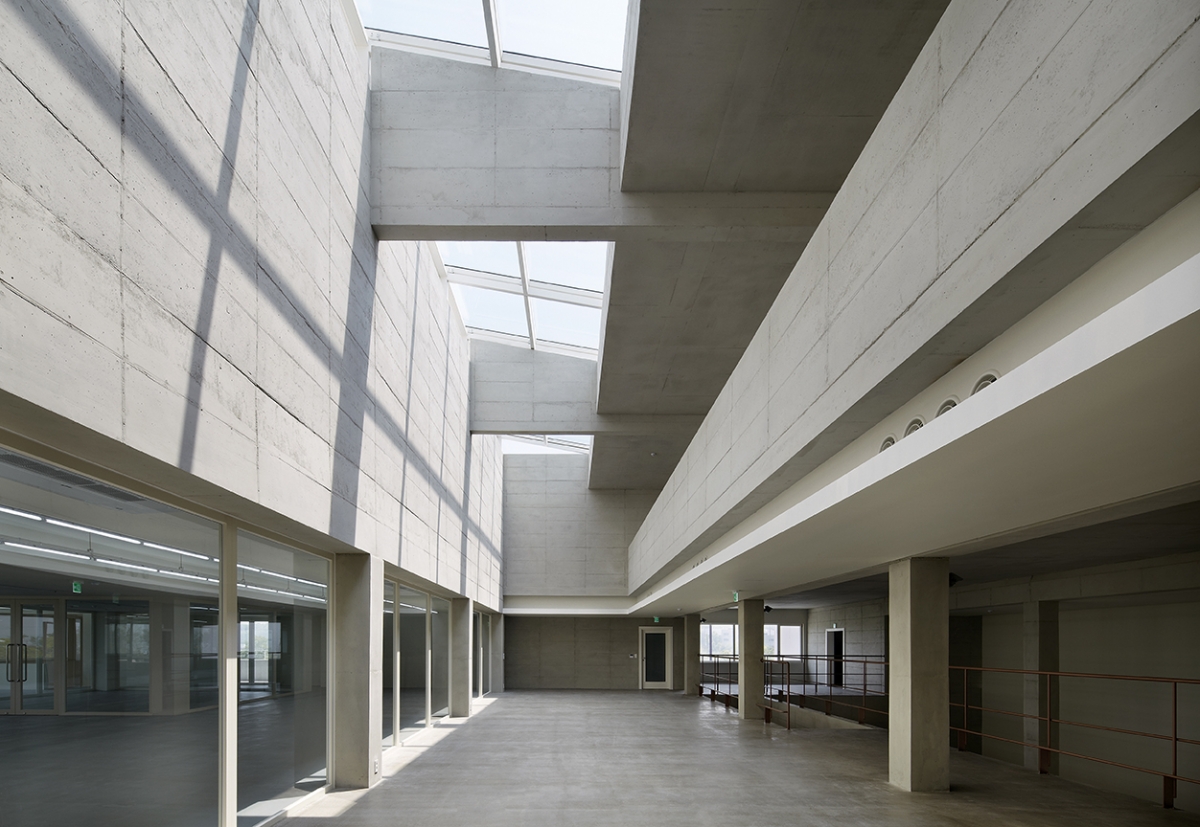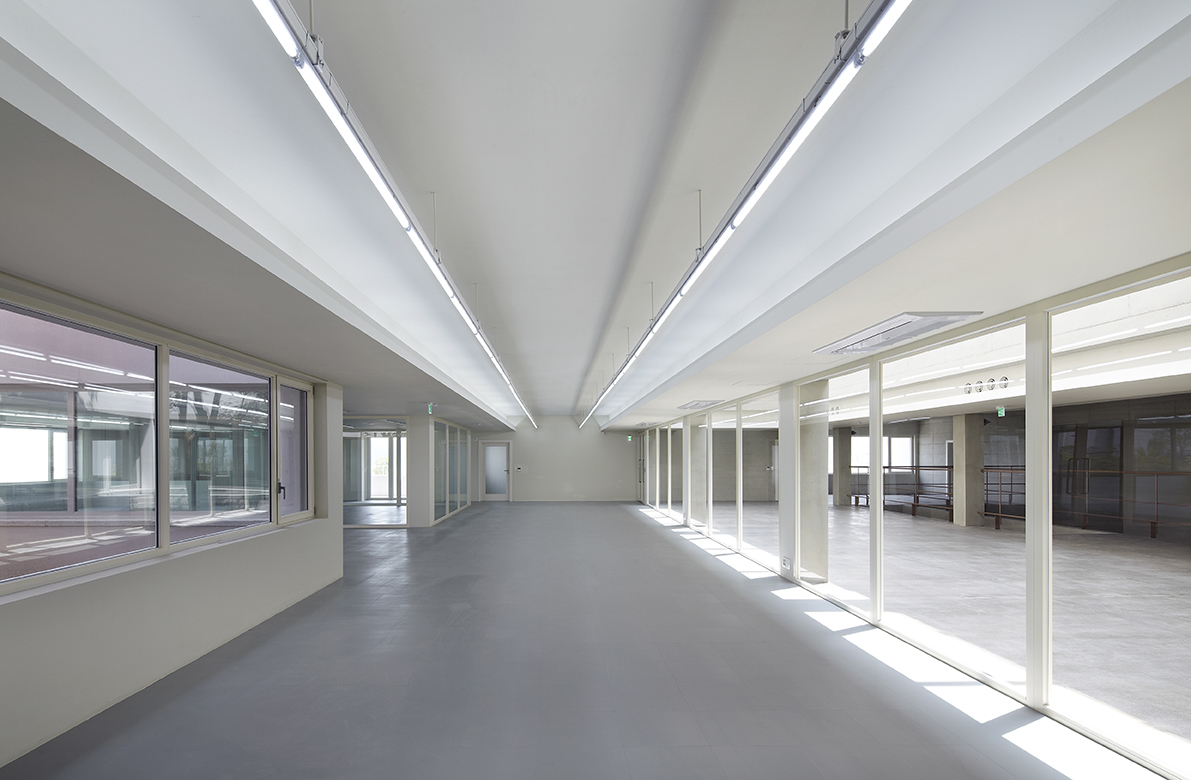 Architect
su:mvie architects(Kim Soo-young)
Design team
Lim Hyunjin, Lee Konkuk, Kim Dohee, Chun Youngho,
Location
449-1, Munbal-ro, Paju-si, Gyeonggi-do, Korea
Gross floor area
4,341.35m2
Building to land ratio
49.73%
Structure
reinforced concrete
Exterior finishing
Euroform exposed concrete, dryvit
Interior finishing
Euroform exposed concrete
Structural engineer
Harmony Structural Engineering
Mechanical engineer
Bowoo Engineering
Electrical engineer
Sungji Enc.
Construction
Dasan Construction & Engineering Co., Ltd
Design period
Dec. 2012 – Apr. 2013
Construction period
July 2013 – Apr. 2014
---
Kim Soo-young, born in Seoul in 1971, graduated Hongik University School of Architecture and Kyonggi University Graduate School of Architecture. He established su:mvie architects in 2010 and teaches in the design studio at Korea National University of Arts. He was awarded the Korean Young Architect Award in 2014, and was awarded the Rising Architect Award and the Korean Architecture Award with FINELINK in 2015. He also won the Kim Swoo Geun Preview Award in 2016 with Yeongju Swimming pool, and has been a Seoul Public Architect since 2015.