SPACE September 2023 (No. 670)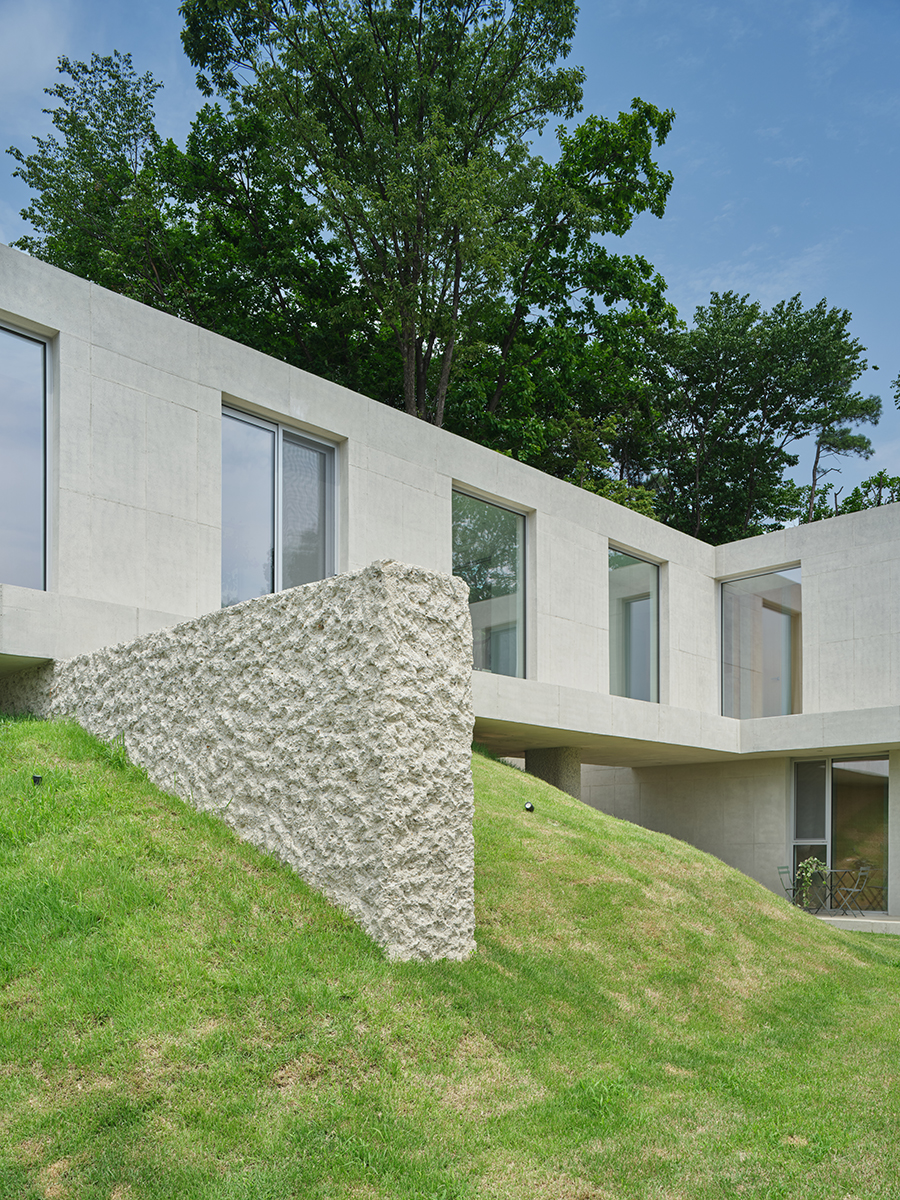 ​
The site is located where mountains and the village meet, at the further reaches of a residential complex in Yongin. With the mountain set at the back, the site has a steep terrain with an elevation difference of 9m. As a consequence, the slope needed to be adjusted in order to carry out construction. We wanted the site to be able to meet its requirements without losing the topographical traces that shape this terrain. This was a way of expressing doubt about the all too common development method of erasing the flow of the terrain ...
*You can see more information on the SPACE No. September (2023).
*Subscribers can browse through E-Magazine right now. >>
Available Here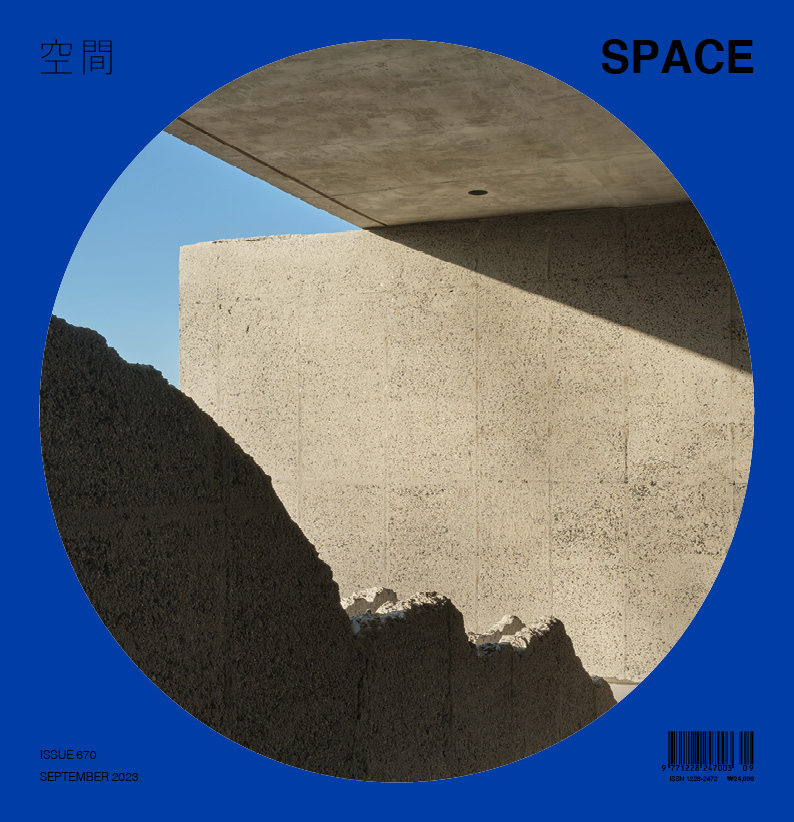 Architect
NAMELESS Architecture (Na Unchung, Yoo Sorae)
Design team
Lee Changsoo, Lee Jungho, Gang Taekgyu
Location
Dongbaek-dong, Giheung-gu, Yongin-si, Gyeonggi-do
Building to land ratio
19.19%
Exterior finishing
exposed concrete, hammered concrete, glass
Interior finishing
exposed concrete, polished concrete, water paint
Structural engineer
Eden Structural Engineering Group
Mechanical and electrical engineer
Taein MEC Co.
Construction
Jungdam Architectural Design & Construction
Design period
May – Dec. 2021
Construction period
Apr. 2022 – May 2023
---
NAMELESS Architecture is an ideas-based design practice. Na Unchung and Yoo Sorae each graduated from Hongik University and Korea University. They also both received an M.Arch. from the University of California, Berkeley in the United States. After establishing NAMELESS Architecture in New York in 2010, they expanded their office to Seoul. They run a practice committed to simplicity in an unpredictable world, where they explore the worlds of architecture, city, and global cultural phenomena.