SPACE September 2023 (No. 670)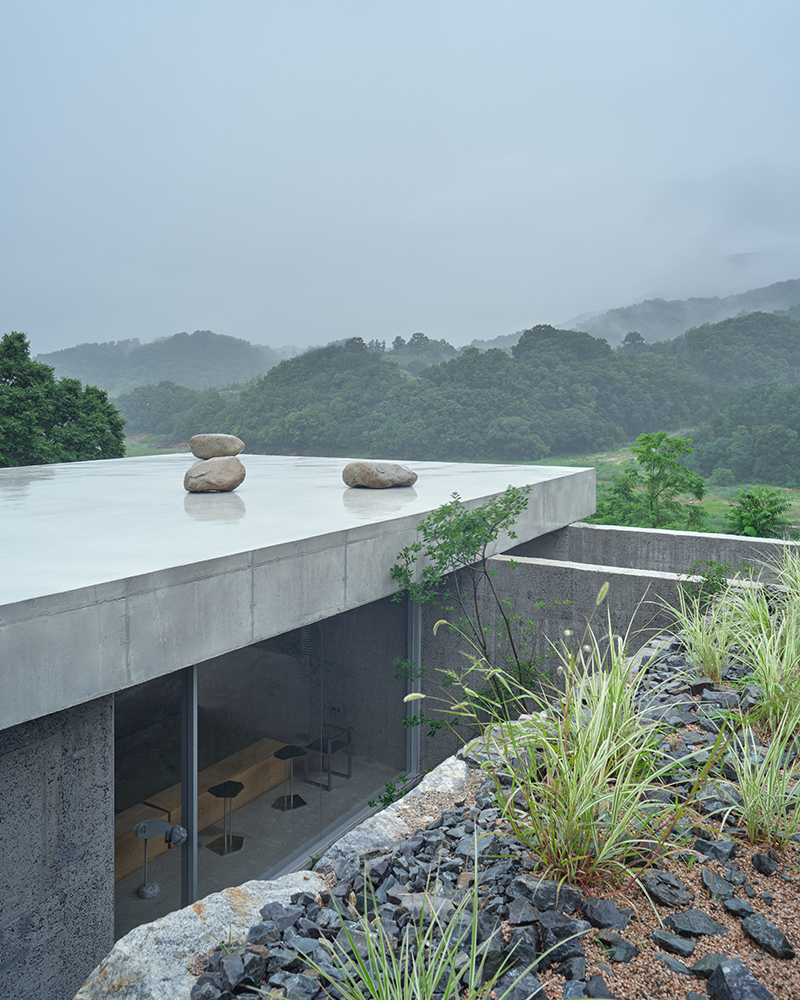 ​
What relationship exists between the natural and the artificial? Where does the boundary between the two lie? The exposed sand and gravel in the cracks of concrete walls is no different to the exposed plane of rough stones. Is this natural or artificial? Grasses probe and gentle breezes blow through crevices in the concrete. When contemplating how nature and the artificial are related, the fundamentals of architecture are called into question.The site is located at a point where mountains and water meet, on the edge of Cheongpungho Lake...
*You can see more information on the SPACE No. September (2023).
*Subscribers can browse through E-Magazine right now. >>
Available Here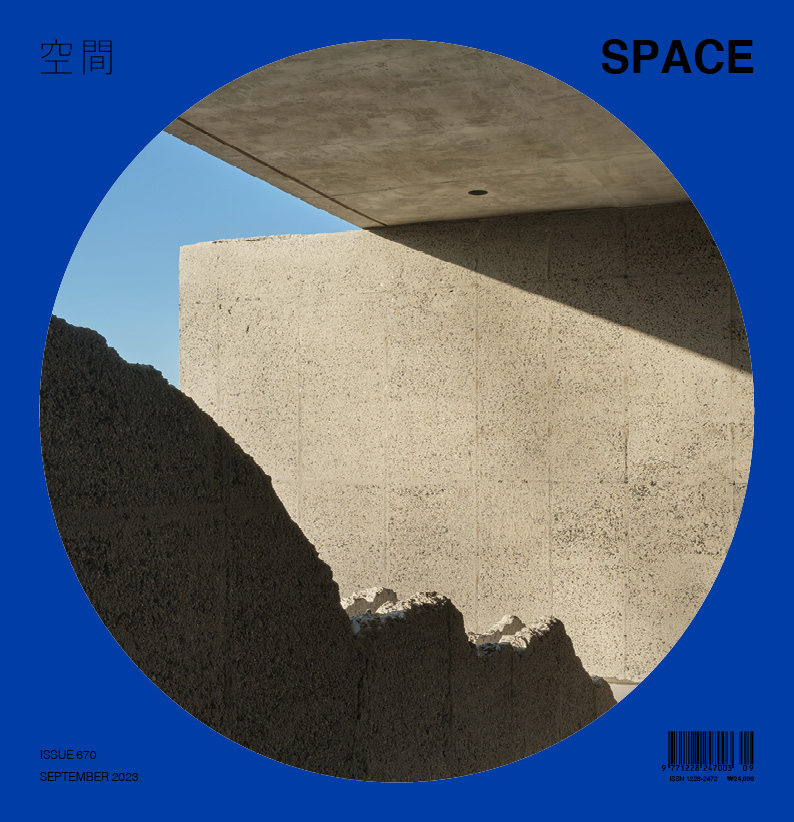 Architect
NAMELESS Architecture (Na Unchung, Yoo Sorae)
Design team
Lee Changsoo, Lee Jungho, Gang Taekgyu, Park Jiho
Location
1566, Cheongpungho-ro, Geumseong-myeon, Jecheon-s
Programme
neighbourhood living facility (café)
Building to land ratio
9.22%
Exterior finishing
exposed concrete chipping, hammered concrete, gla
Interior finishing
exposed concrete chipping, polished concrete
Structural engineer
Eden Structural Engineering Group
Mechanical and electrical engineer
SUN ENG
Design period
June – Dec. 2021
Construction period
Apr. 2022 – Apr. 2023
Landscape design
Studio L
---
NAMELESS Architecture is an ideas-based design practice. Na Unchung and Yoo Sorae each graduated from Hongik University and Korea University. They also both received an M.Arch. from the University of California, Berkeley in the United States. After establishing NAMELESS Architecture in New York in 2010, they expanded their office to Seoul. They run a practice committed to simplicity in an unpredictable world, where they explore the worlds of architecture, city, and global cultural phenomena.