Halo Nodeul
The site is located on a riverside of Nodeul Island, geographically located in the centre of Seoul. It offers a vision of a place that contains time and space within the bland cityscape of fast-passing riverside road and the Han River Bridge. We intended to create a public place that would provoke curiosity and liven up the city through the familiar but unfamiliar image of the moon. The moon has long been an object of inspiration of a primordial aura, and at the same time, an object of entertainment that has the ability to heighten the excitement of life. The moon of Seoul, which will form a small void in the cityscape along the riverside of the Han River, is a public place that creates a space of calm inspiration and entertainment.
The artificial moon is not in the form of a sphere, but in the form of two circular structures leaning against each other and supporting each other. This is a structural solution that considered the characteristics of the site, where the structure is built on water instead of on land. At the same time, it creates the scene of a moon which changes according to the persepctives of its observers. Positioned by the riverside dock, the artificial moon floats on the surface of the Han River.
The inside of the moon, in which you can feel the sway of the waves and the breeze from the river, is a small island-like space where you can take a quick moment to yourself. Along with a rest area, a small performance hall made of stairs and an observatory space create rooms in which to experience this waterside space in Seoul in a new way. Ranging from a new cityscape to synesthesia, this space, which will be remembered as the people's moon based on their experience, resembles an ever-changing moon.​ (written by Na Unchung, Yoo Sorae / edited by Choi Eunhwa)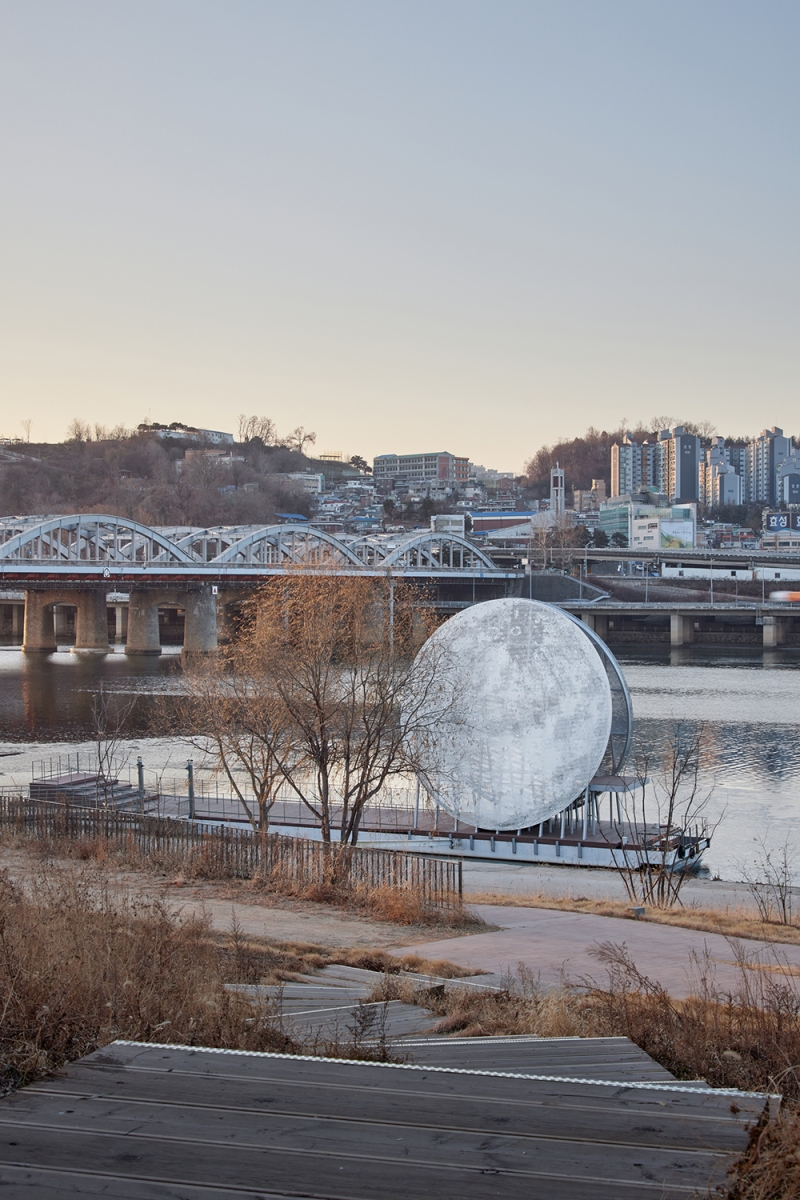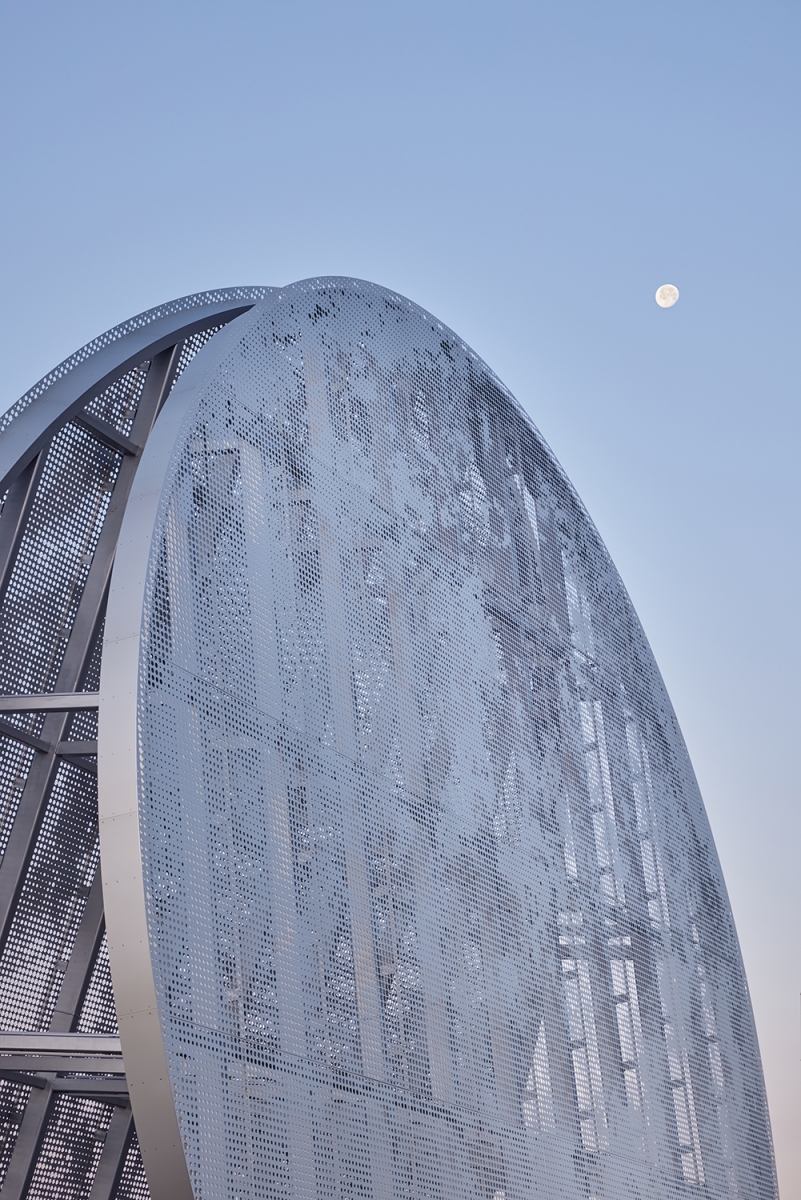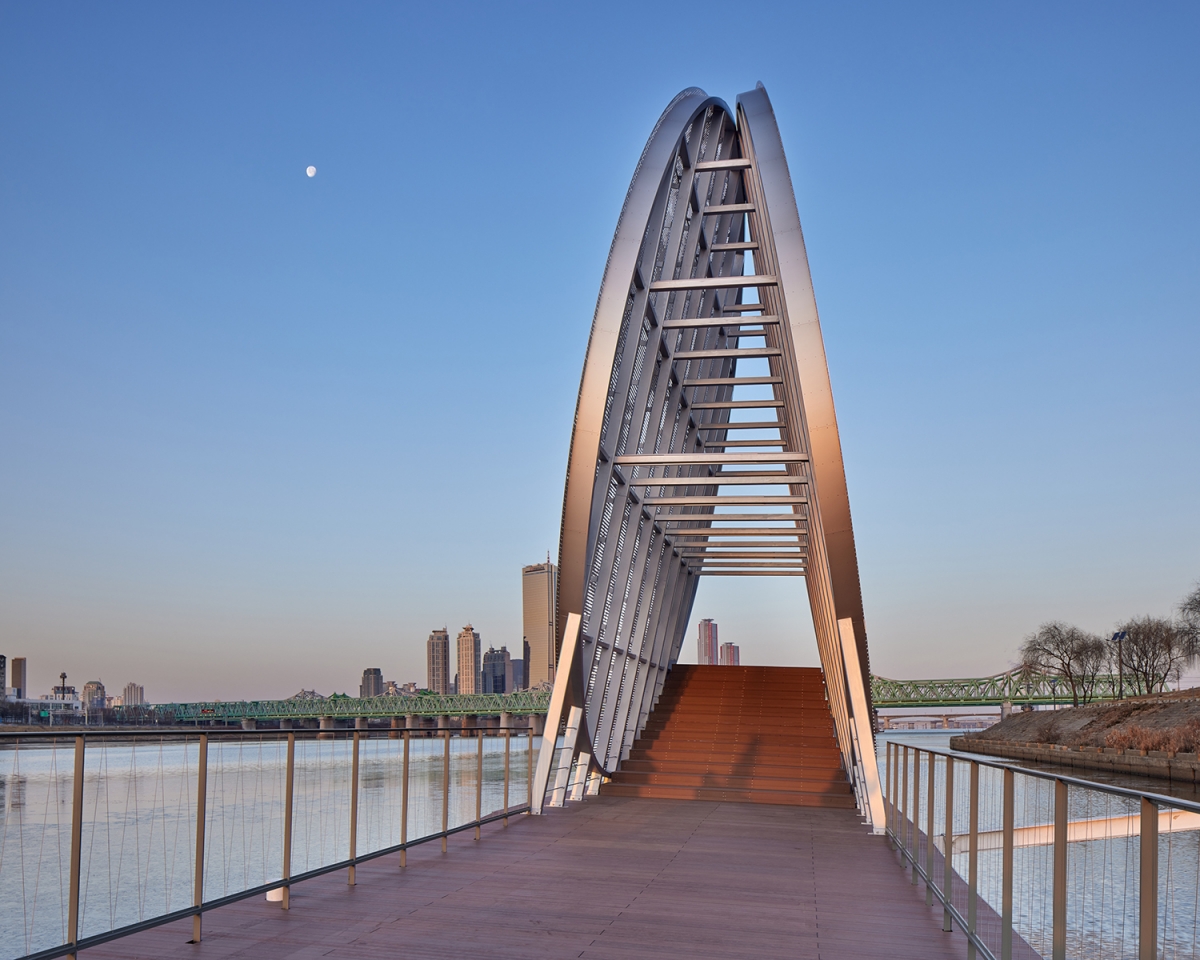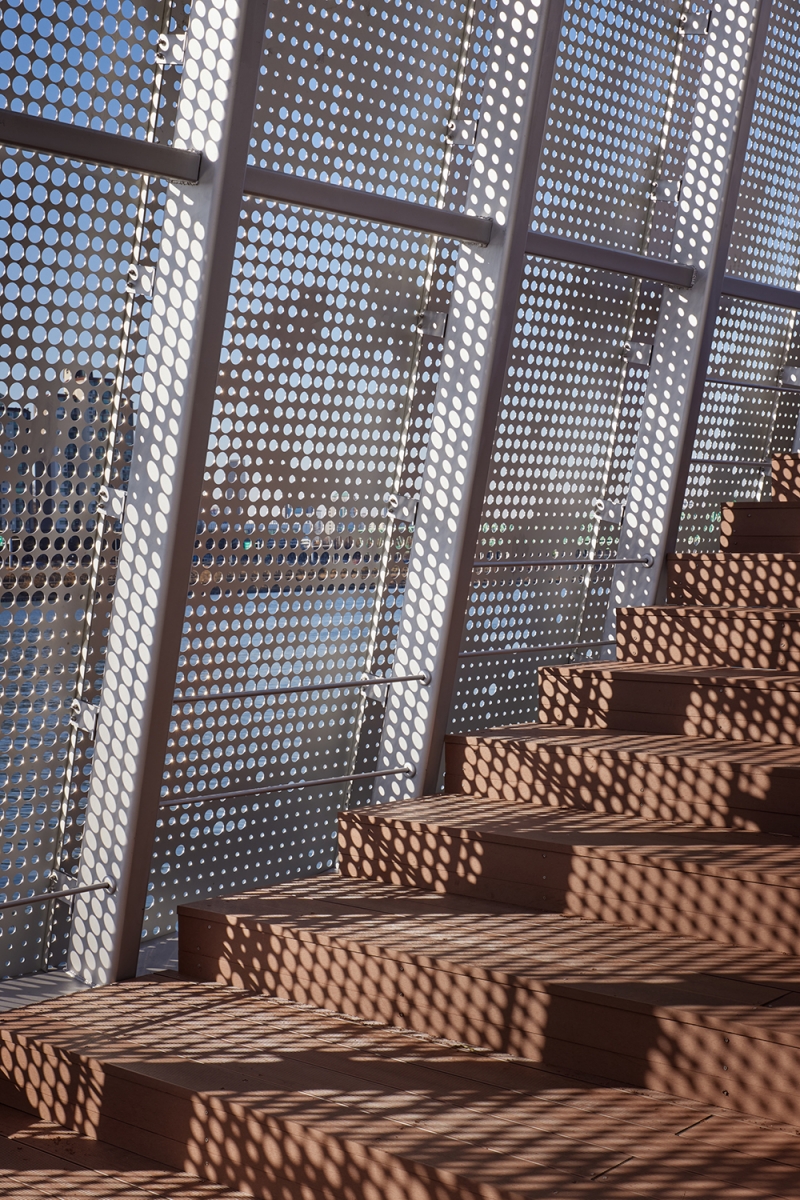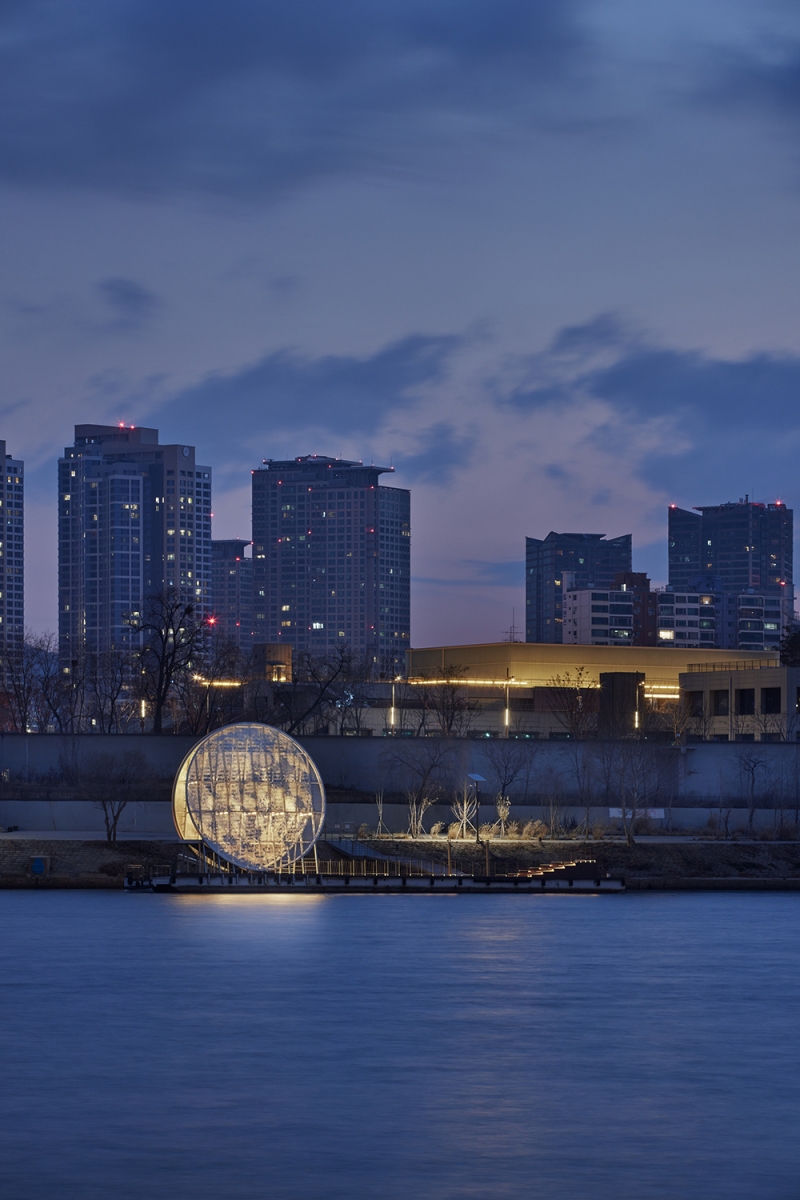 Architect
NAMELESS Architecture (Na Unchung, Yoo Sorae)
Design team
Kang Taekgyu, Lee Taehyung, Lee Keonho, Oh Hanuel
Location
445, Yangnyeong-ro, Yongsan-gu, Seoul, Korea
Exterior finishing
aluminium, wood
Structural engineer
Dongyang structural engineers
Design period
July – Oct. 2020
Construction period
Nov. 2020 – Jan. 2021
Client
Seoul Metropolitan Government
Landscape design
Bitzro & partners
---
NAMELESS Architecture is an idea-based design practice. Na Unchung and Yoo Sorae each graduated from Hongik University and Korea University. They both received M.Arch. from the University of California, Berkeley in the United States. After establishing NAMELESS Architecture in New York, they expanded their office into Seoul. They run a practice committed to simplicity in an unpredictable world, where they explore the realms of architecture, city, and global cultural phenomena.