What is the Desired Look of a Building Façade that Faces a Sea Breeze?​
This building's site is located on an elevation facing the shore end, the sea, and beyond. The site is exposed to a high levels of wind from the sea. The client requested a facility that would accommodate cafés, restaurants, and small craft shops. At the same time, the client also wanted the building to be an eye-catching feature of the shoreline.
The sea is a space that reverberates with the wind. The most immediate things that make the invisible wind that travels across the sea visible are waves and sails. I pictured an image of undulating waves and sails on yachts. Christo and Jeanne-Claude's Running Fence, which is an installation made from canvas also came into mind. Such images inform the main façade of this facility facing the seashore. In contrast to the light sails, a heavy exposed concrete was used as the primary material for this main façade, so as to express an ironical relationship between form and material.
As the client also owns the land right next to this facility, the client wanted the project to proceed in steps. The best approach was to cater to the various programmes and additional extentions by dividing up the volumes. When there are several blocks, the buildings of respectively different shapes take on distinct appearances along with the yards, terraces, and void spaces between them. These spaces will not only be filled by the sun, wind, and nature, but by the comings and goings of various people and events. The commingling of natural elements and human events are the highlight of this project. The whole is larger than the sum of its parts.​
​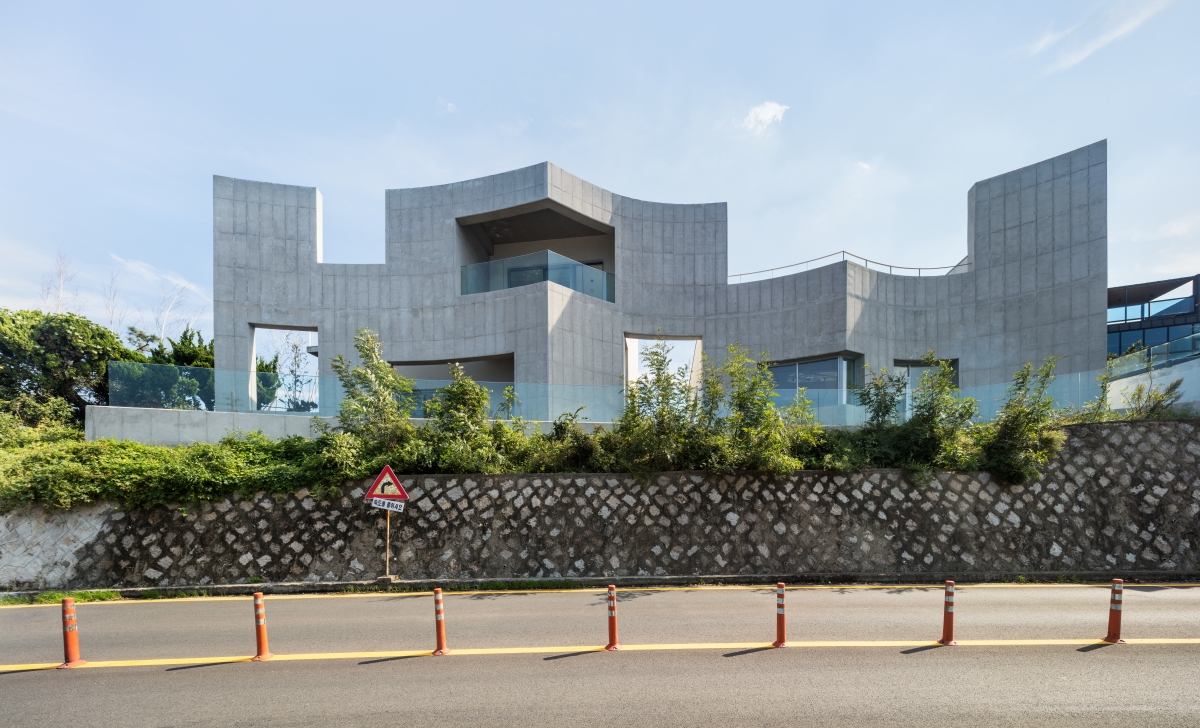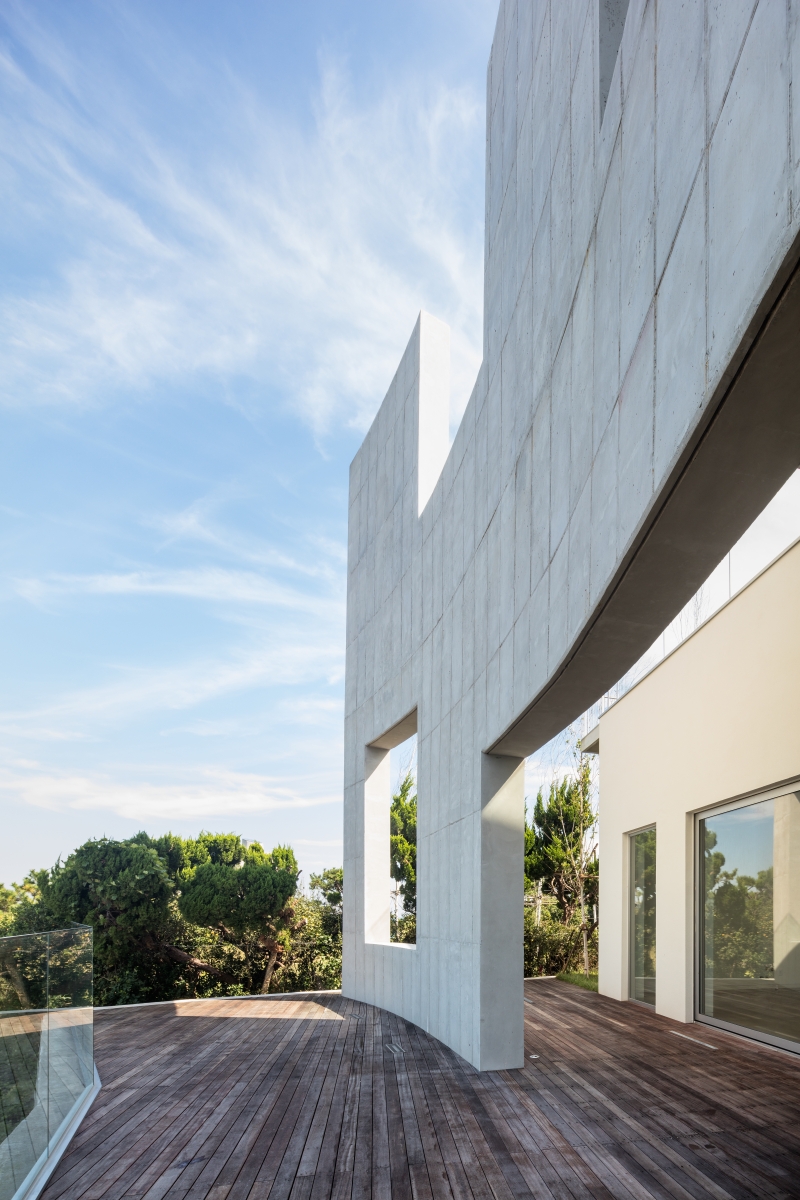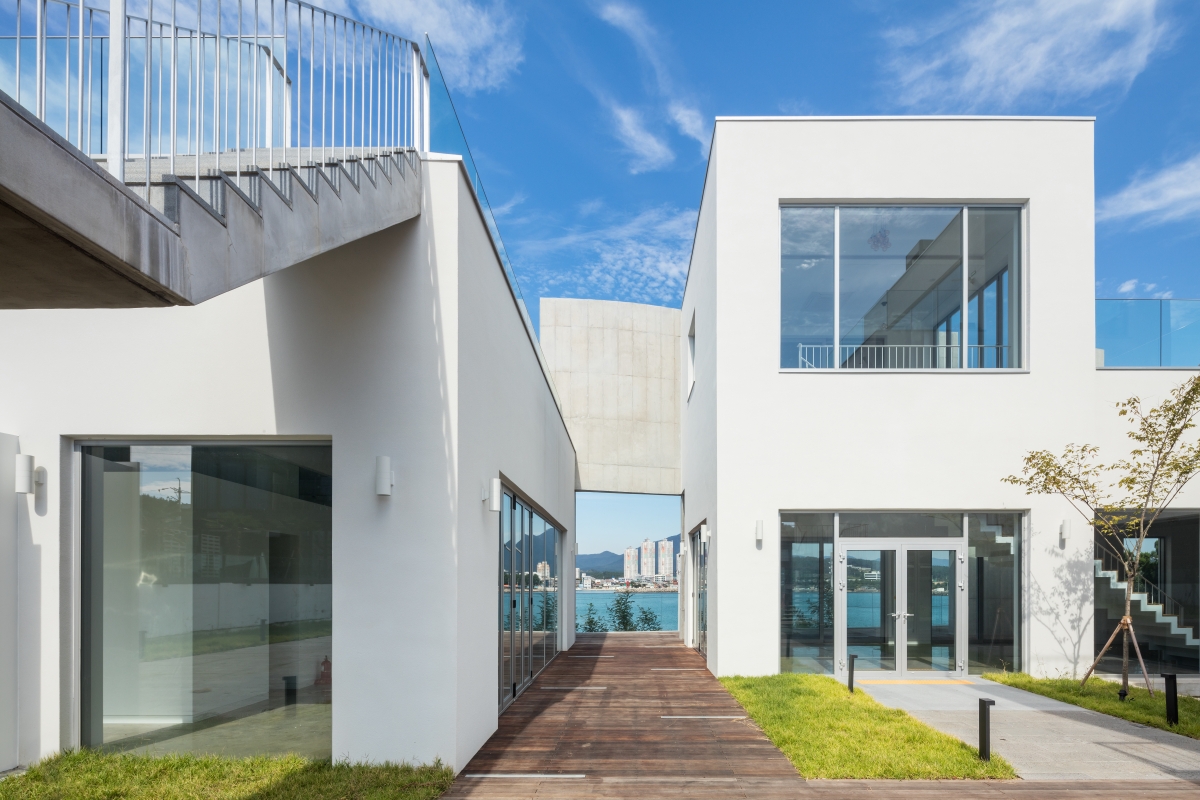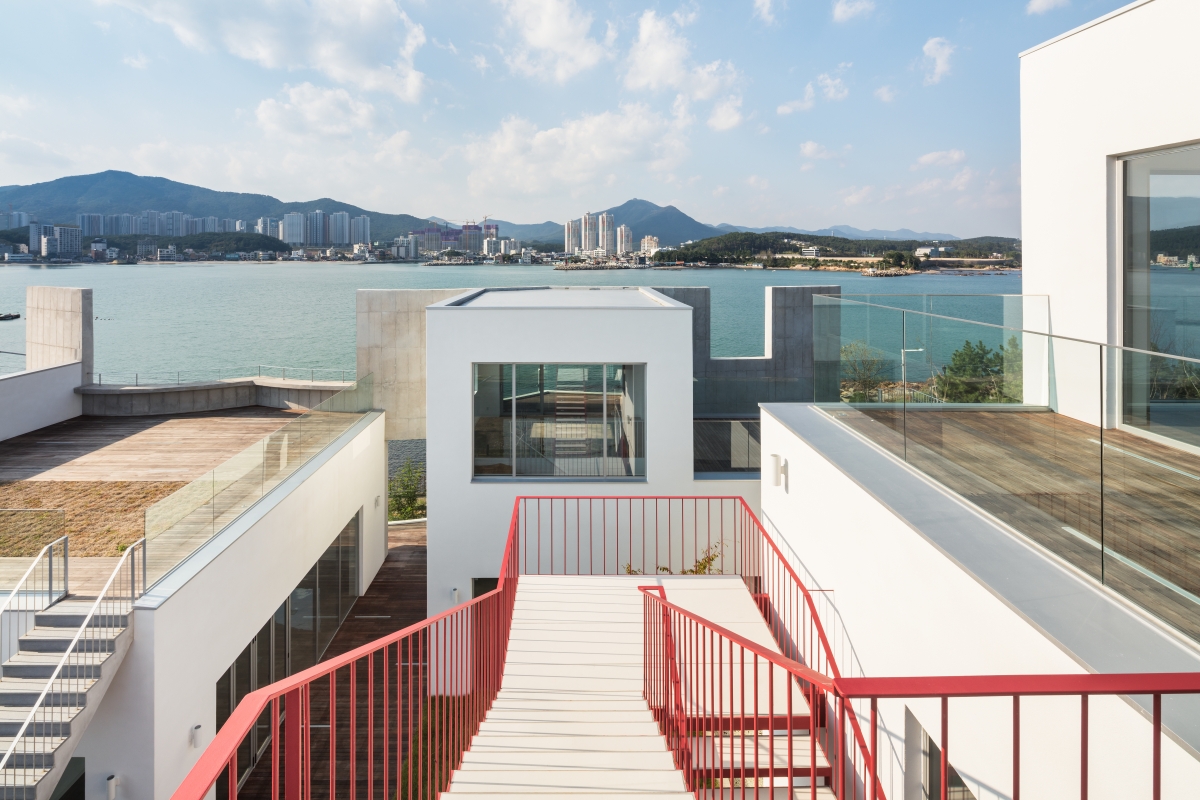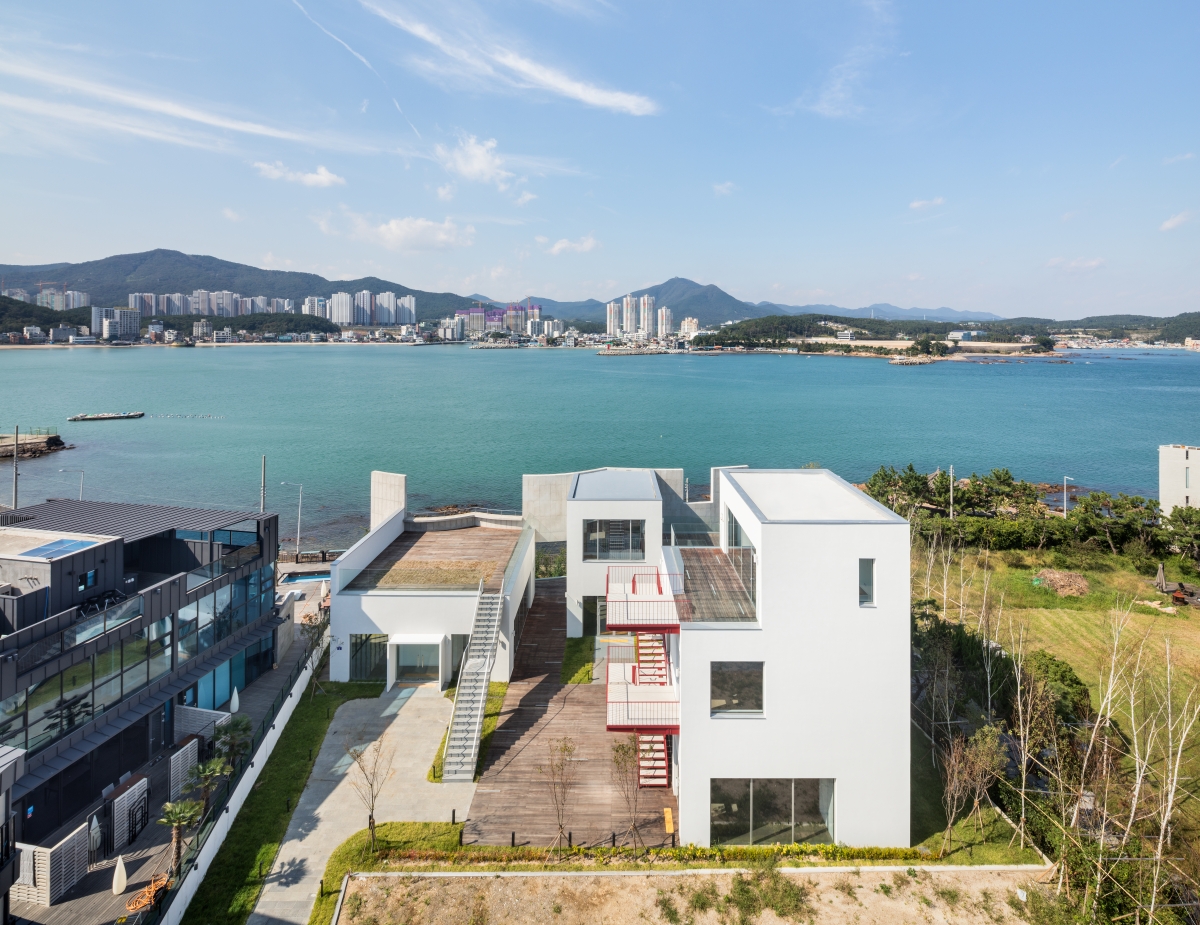 Architect
Hyunjoon Yoo + Hyunjoon Yoo Architects
Design team
Hyunjoon Yoo, Jon Jiyoung, Son Insil, et al.
Location
6, Hangni 2-gil, Gijang-gun, Busan, Korea
Building scope
1F (building A), 2F (building B), 3F (building C)
Height
4.95m (building A), 8.95m (building B), 12.6m (bu
Building to land ratio
33.76%
Exterior finishing
exposed concrete, Dryvit
Structural engineer
SEUM Consulting
Mechanical and electrical engineer
KUNCHANG Engineering Co
Construction
Manbull Constrcution Co.
Design period
June 2016 – Aug. 2018
Construction period
Sep. 2018 – Aug. 2019
---
Hyunjoon Yoo is a professor at Hongik University and the principal of Hyunjoon Yoo Architects. After studying architecture at Harvard, MIT, and Yonsei University, Yoo worked at Richard Meier & Partners Architects. The winner of many local and international awards, such as the Chicago Athenaeum Architecture Awards, German Design Award, Korea Young Architect Award, Kim Swoo Geun Prize Preview Award, and The Good Place Awards Presidential Commendation, Yoo is currently working to convey architectural narratives through books projects, news articles, and other media through light-hearted and familiar allegories.