Yeongju Swimming pool is a public building built in a city with a population of 100,000. It was planned during a design competition with the condition that it had to share the same masterplan as a professional boxing training centre. The site is about 10m below road level. As the only public swimming centre in the city, it was important that the location should be easily accessible from the city. The roof of the swimming pool was connected horizontally to the urban level to provide an open resting area for the users, and the exterior staircase, connected to other levels, was made accessible from various routes. In the swimming pool, the sounds of people, water, and music intermingle. Yeongju Swimming pool was intended as a space that would enrich these resonant sounds by creating a harmonious connection to the light patterns that radiate from the ceiling and the concrete louver. Behind the people gathered below, the shifting outlines of light in natural transition and its reflections on the water create the unique landscape of Yeongju Swimming pool.
Moreover, in spite of certain unfavourable environmental conditions, Yeongju Swimming pool was made possible through the enthusiasm of the government parties responsible for architecture. By evaluating the absurd advice of the consultation results and adopting a more rational approach, they ensured that the planning would not flow in the wrong direction. Moreover, by forming a legal contract with the architect, Yeongju city took the initiative of implementing post-design management, which allows the designer to guarantee that the original design intentions are followed throughout the construction stage. Such attention has never before been paid to constructions in any local governments, and this sincere attitude towards architecture by the government parties deserves respect. In that sense, I'd like to use this space to thank those individuals who worked hard despite the often unfavorable situation. One can only hope that Yeongju city's heedfulness of planning and building will develop further to the stage where more specific programmes can be planned, to allow the local residents to use the building in increasingly diverse ways.
​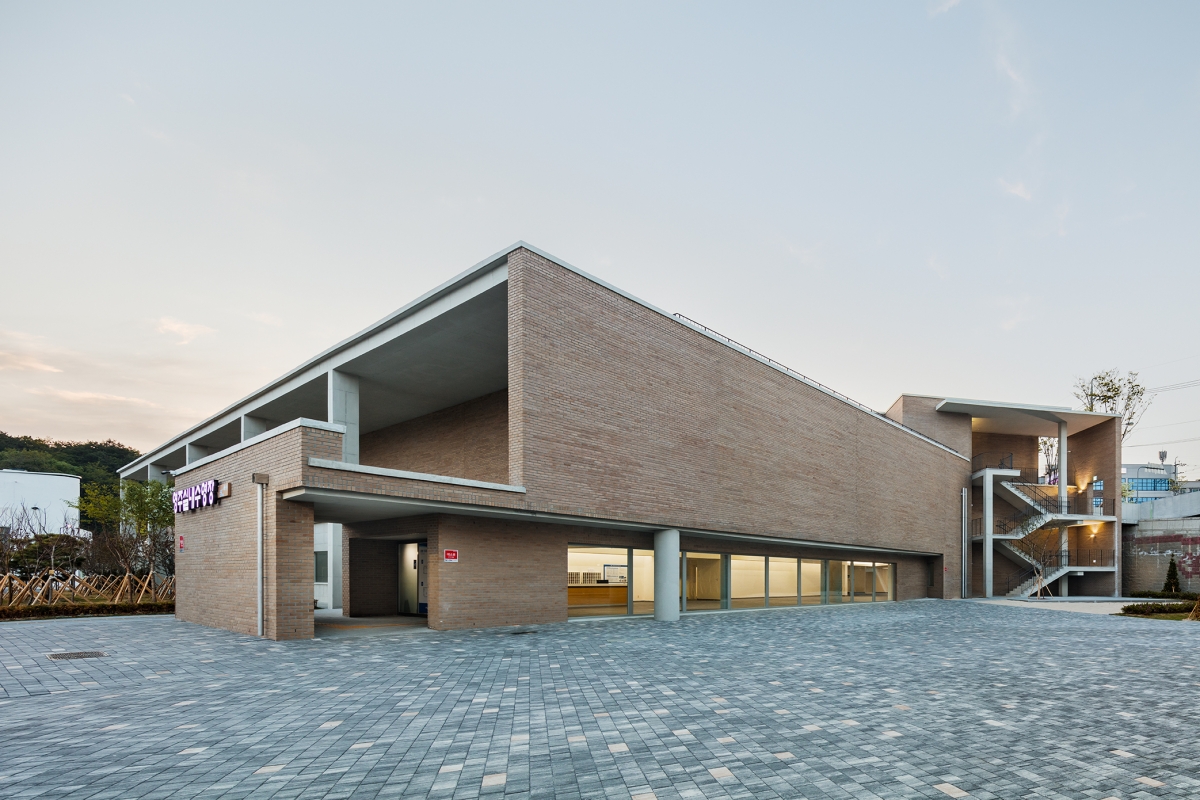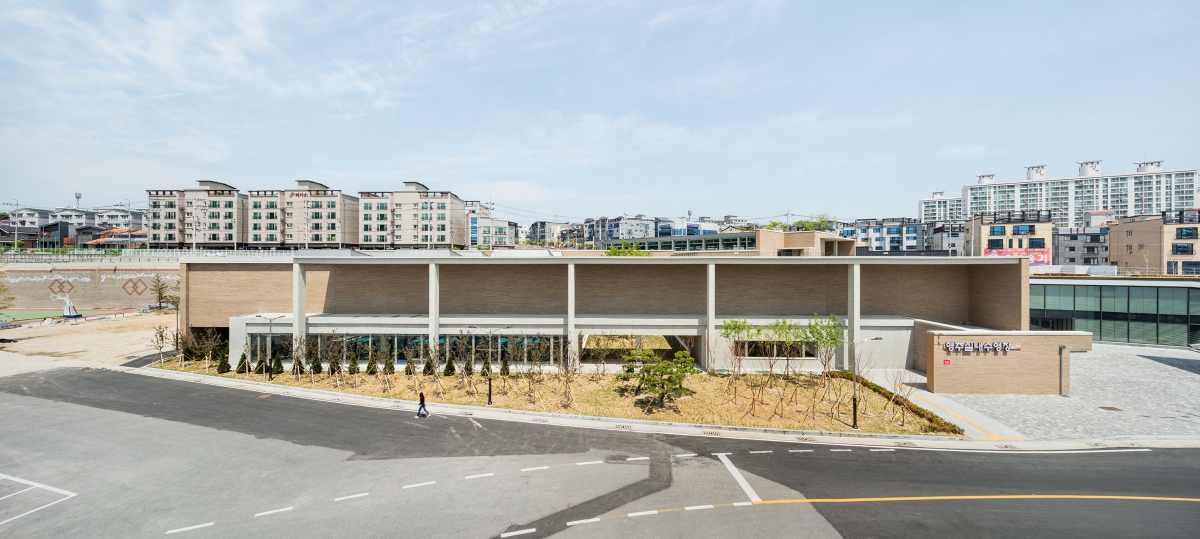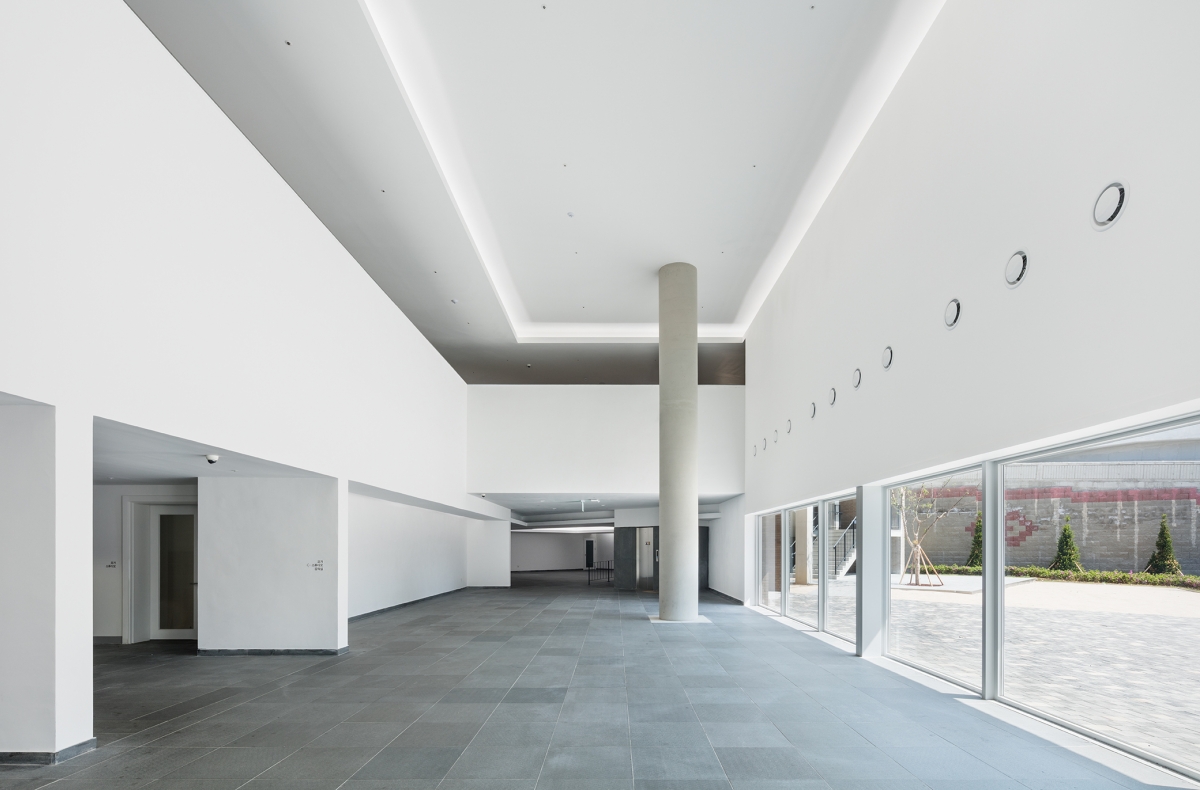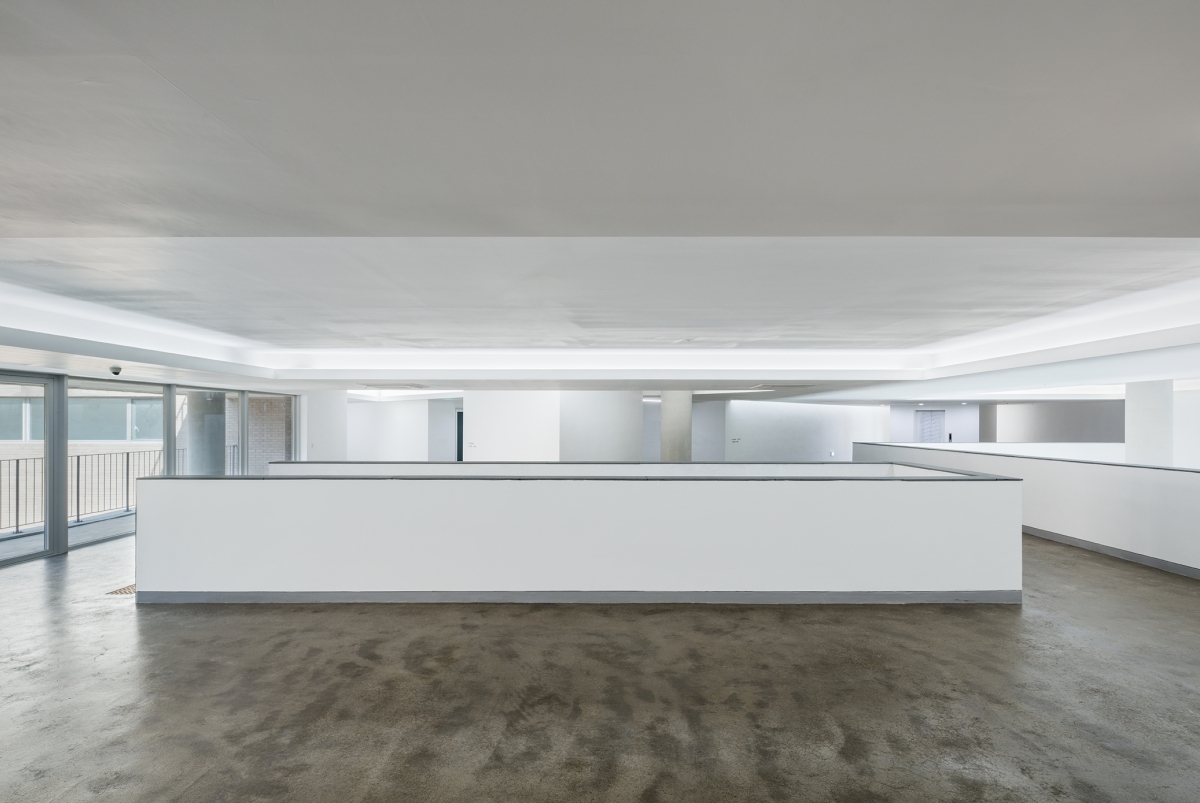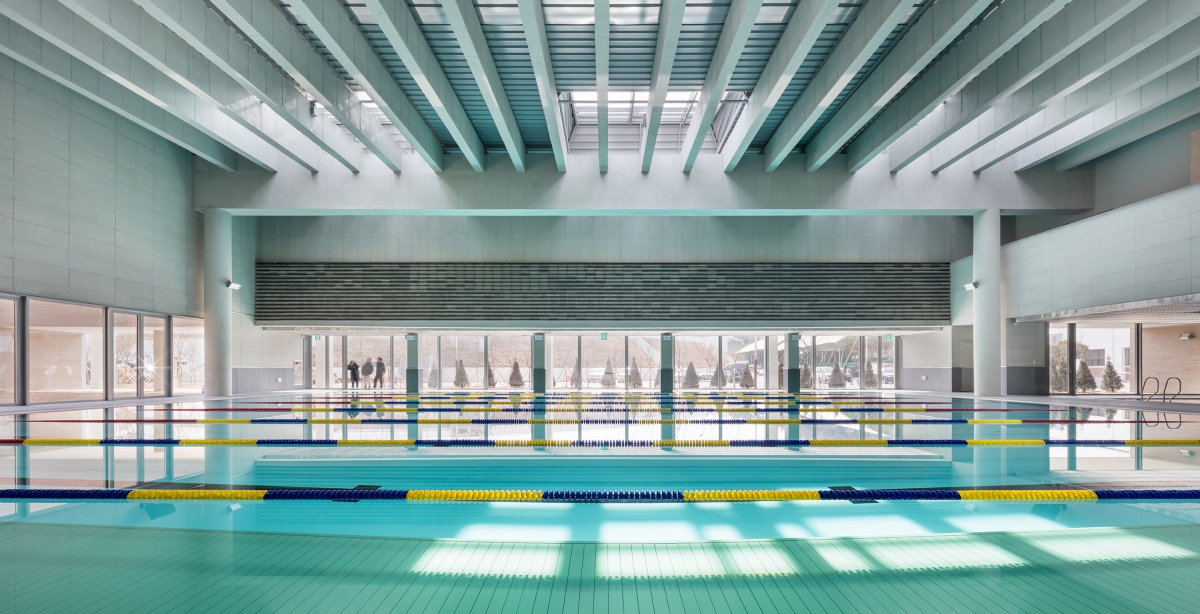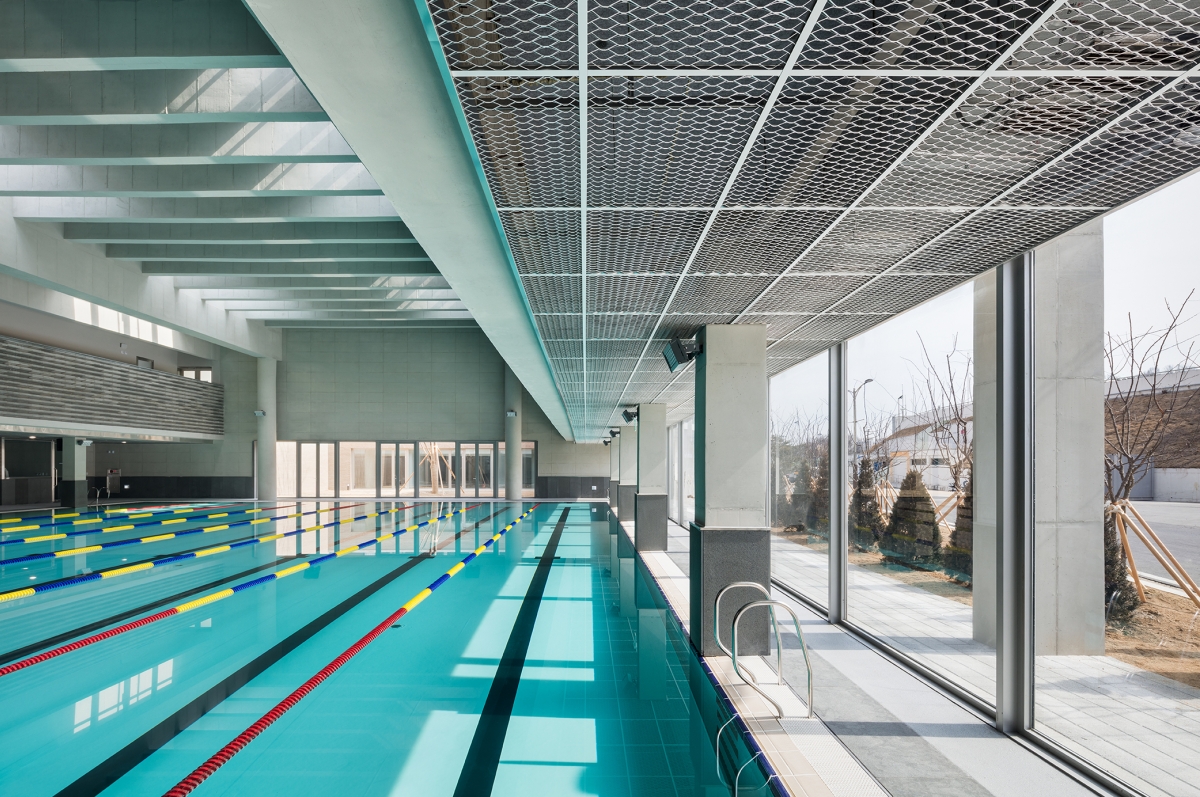 ---
Kim Soo-young, born in Seoul in 1971, graduated Hongik University School of Architecture and Kyonggi University Graduate School of Architecture. He established su:mvie architects in 2010 and teaches in the design studio at Korea National University of Arts. He was awarded the Korean Young Architect Award in 2014, and was awarded the Rising Architect Award and the Korean Architecture Award with FINELINK in 2015. He also won the Kim Swoo Geun Preview Award in 2016 with Yeongju Swimming pool, and has been a Seoul Public Architect since 2015.