Yang Jungmo is not the type to blindly follow stylistic trends or to propose extravagant designs. He aims at creating the kind of 'furniture a grandmother can pass on to her granddaughter', 'objects which still look attractive after a long time', or 'amiable designs that can put anyone at ease'. SPACE asked him to talk about the necessary elements behind timeless and meaningful design.
interview Yang Jungmo founder, Studio Jungmo Yang × Choi Eunhwa

Choi Eunhwa (Choi): After graduating from university, you worked as an industrial designer at SWBK (now SWNA and BKID). What did you focus on there? What motivated you to leave this firm and establish your own studio?
Yang Jungmo (Yang): At the time, most of the projects I worked on involved designing office furniture. These were large-scale projects with multiple stakeholders, requiring a lot of time and effort at the decision-making process. It felt as if I was spending less time on the act of designing. Since leaving the firm and opening my own studio, I have aimed to communicate directly with the people in charge. The goal is to move fairly rapidly through the negotiation and decision-making phases, in order to focus on the design process as much as possible.
Choi: Your current work comprises handcrafted furniture, lighting fixtures and lifestyle products. For me, your past work could be described as 'unaffected' or 'temperate'. (laugh) Despite the fact that these were not eye-catching or extravagant designs, one finds oneself constantly looking back at them. Do you aspire to a particular kind of design?
Yang: Last year, I bought a potato peeler by the Swiss Brand ZENA. At first glance, it didn't look that different from run of the mill products, yet, it differentiates itself with the smallest of details and subtle expressions. A blade has been lodged into a frame made out of a long curved strip, with a small hook hanging on top—just looking at the potato peeler helps one to imagine how it was made and how it might be used. A part of the frame curves inwards for the hand to grip onto it, facilitating its use. The repeated experience of such minimal pleasures while using the product leaves one hoping that they might use this product for a long time. I promote such natural, comfortable and long-lasting design.
Choi: Your meditations on enduring design have been apparent since the early days of your studio. In 2010, the design field was replete with concepts driven by story-telling, and rather than jumping on this bandwagon you continued to promote work dedicated to the expression of form, technique and material. I am curious about your concerns or your thoughts on this.
Yang: For me, it was more important that furniture or products were used meaningfully rather than used to create stories. That eventually led to a focus on the material, structure, technique and form. In general, for me, the companies and artisans that I work with come first. I look over the materials, the specialist techniques and construction methods that they handle, and consider what could possibly be derived from these elements, to optimise their impact. I have never begun anything by saying 'I like this' at the outset. (laugh) I consider the scope of what I can do against what they do so well, what they aspire to create. For example, Jaru collection, a collaboration with the Korean lacquer artist Ahn Sora, featured pastel tones—a preferred means of expression for this artist.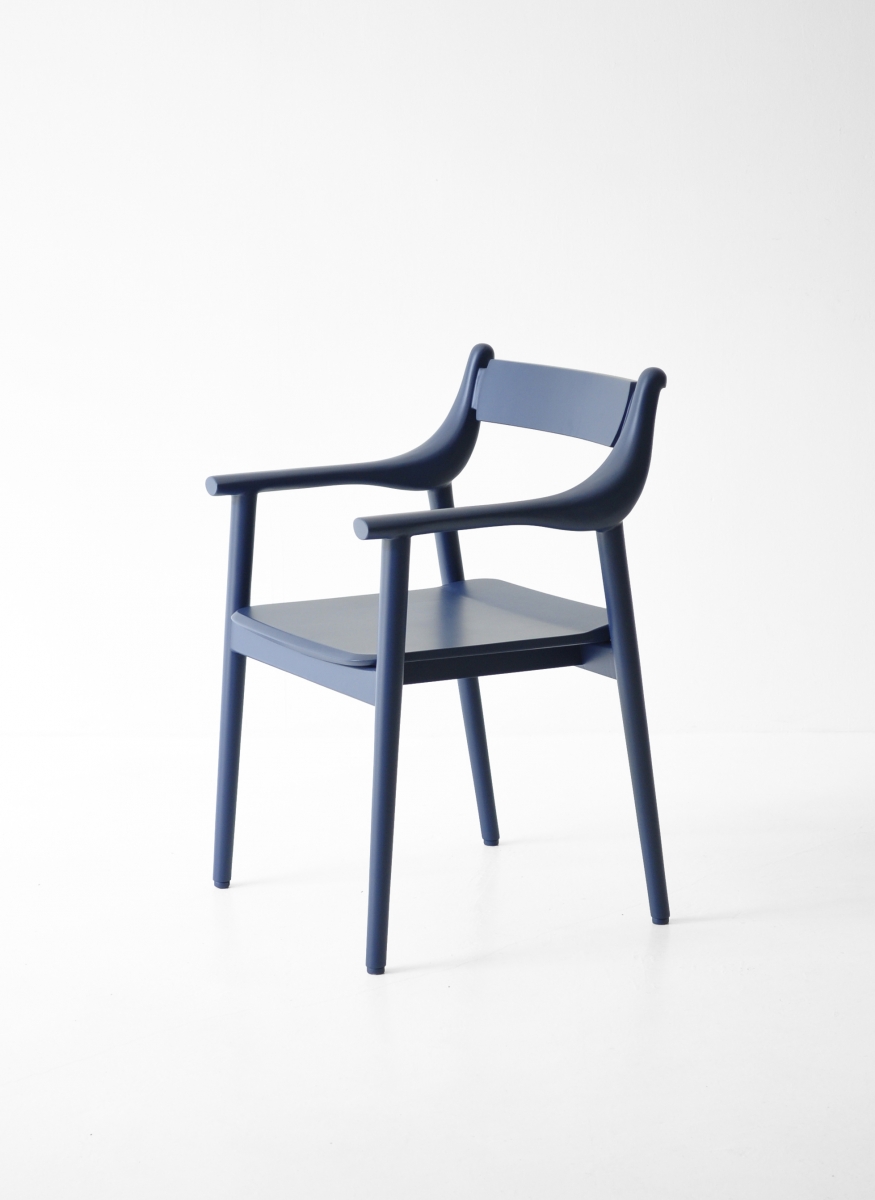 Yang Jungmo, Bird chair, Sepetir wood, urethane finish, 570×520×840mm, 2013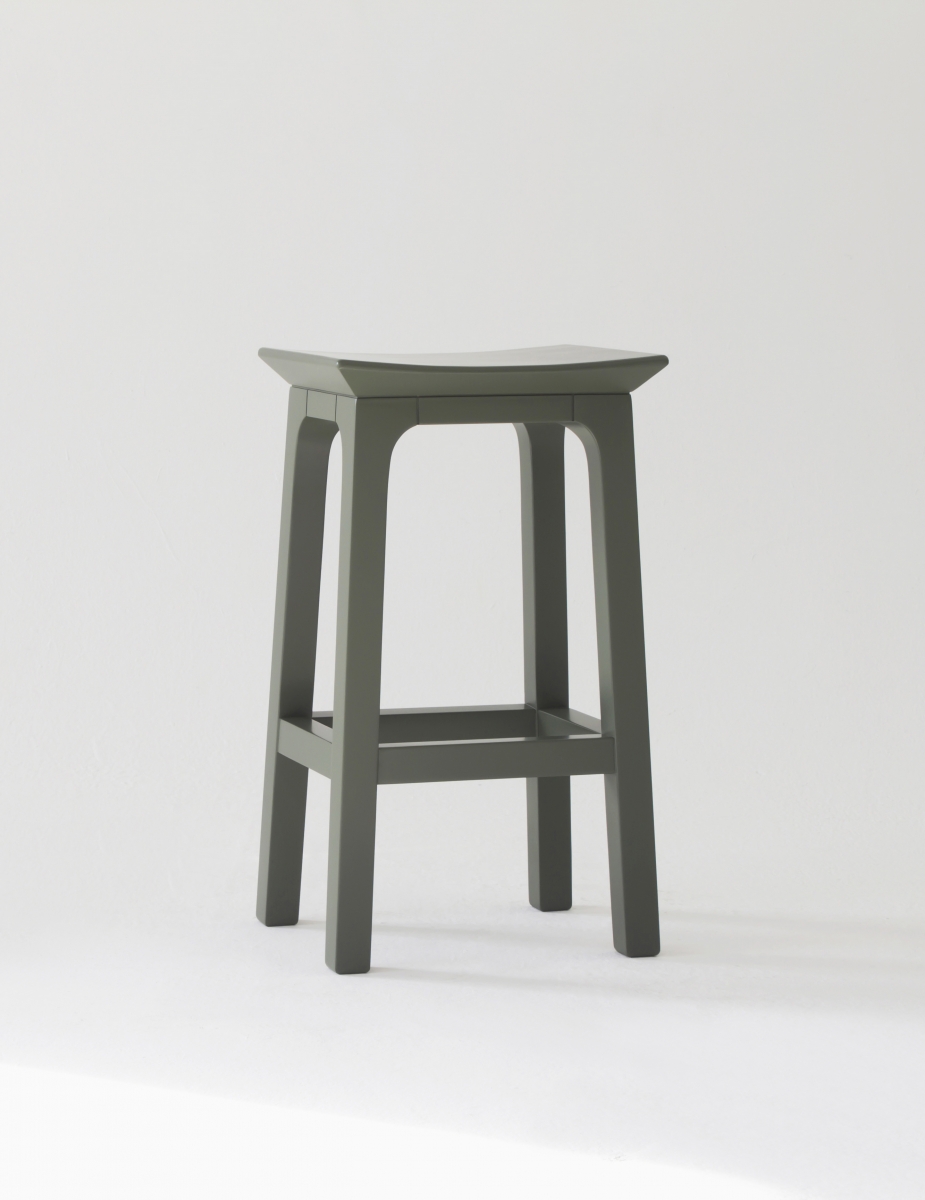 Yang Jungmo, Yongmaru stool, Sepetir wood, urethane finish, 370×300×650mm, 2013
Choi: What are your specific thoughts on form? Form is the common theme in both Bird chair, inspired by the way a bird perched upon a camping chair, and Yongmaru stool, the central motif of which is the slight curve of the eaves in the traditional hanok. What is most important to you throughout the design process?
Yang: The design for Bird chair began with the actual form of a bird. The form of the bird didn't go well with the form of an ordinary chair's backrest, seat and legs. All of these elements were retouched to fit with the bird motif. It was possible to simplify the elements to resemble the form of a bird by connecting the backrest to the armrests, and the backrest in between these two birds was also rounded out to conform. The greatest challenge for Yongmaru stool lay in creating harmony between the different elements. The seat was created by modelling the line of the eaves of the hanok, while the legs were made to extend downward like columns and the crossbeam to connect the two legs. I further refined the measurements and angles of each of these elements so that not a single aspect might seem out of place or exaggerated once assembled.
Choi: Tell us more about the curving line of the eaves in the hanok, the motif used in the Yongmaru stool. From the perspective of a designer, how do you view the lines and the formal aesthetic of Korean architecture?
Yang: Korean lines distinguish themselves from those in Japanese or Chinese design. While Chinese lines are characteristic of pride, weightiness, strength, Japanese lines display a sense of simplicity and delicacy. Korea might seem to be somewhere in between, and I believe that this originates from the deep impression of our nature, due to our environmentally friendly culture. The lines of the eaves on Korean traditional architecture are neither dominant curves, nor completely straight lines; they are natural lines. They are organic lines resulting from gravity.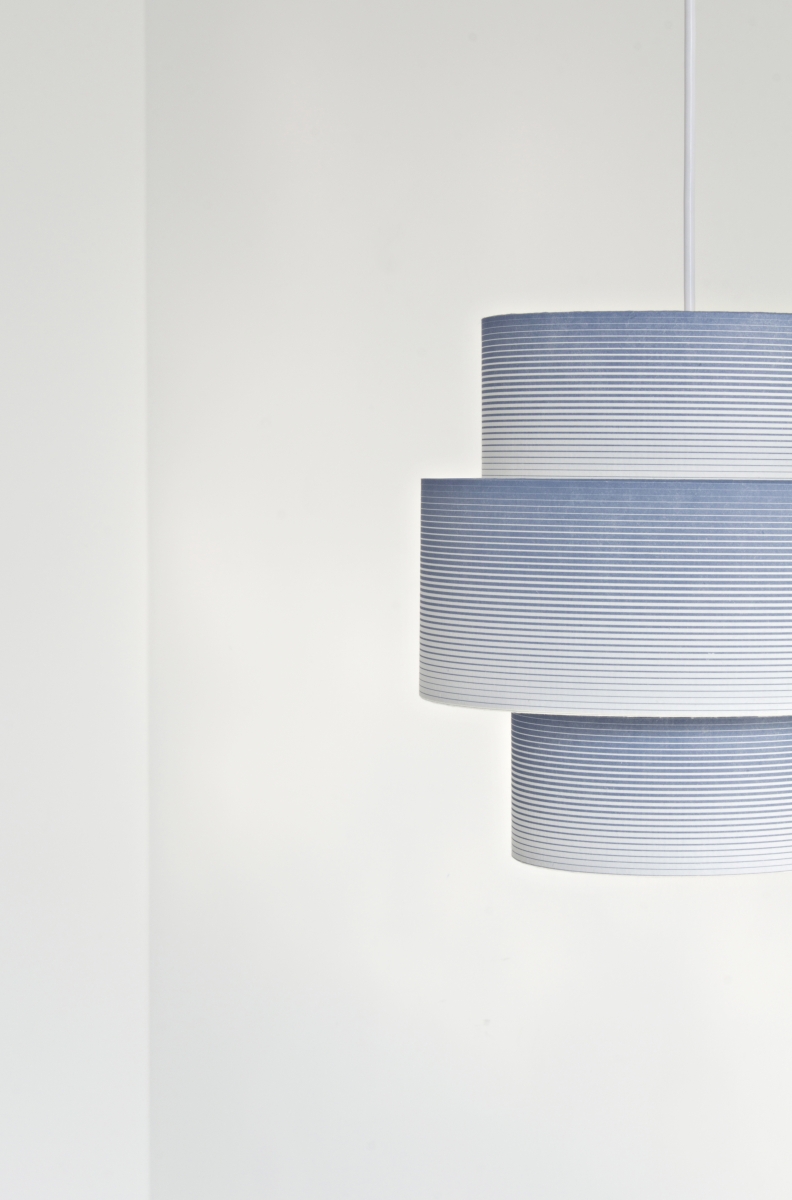 Yang Jungmo, Woven lamp, Hanji, steel, led lamp, Ø280×H270mm, 2016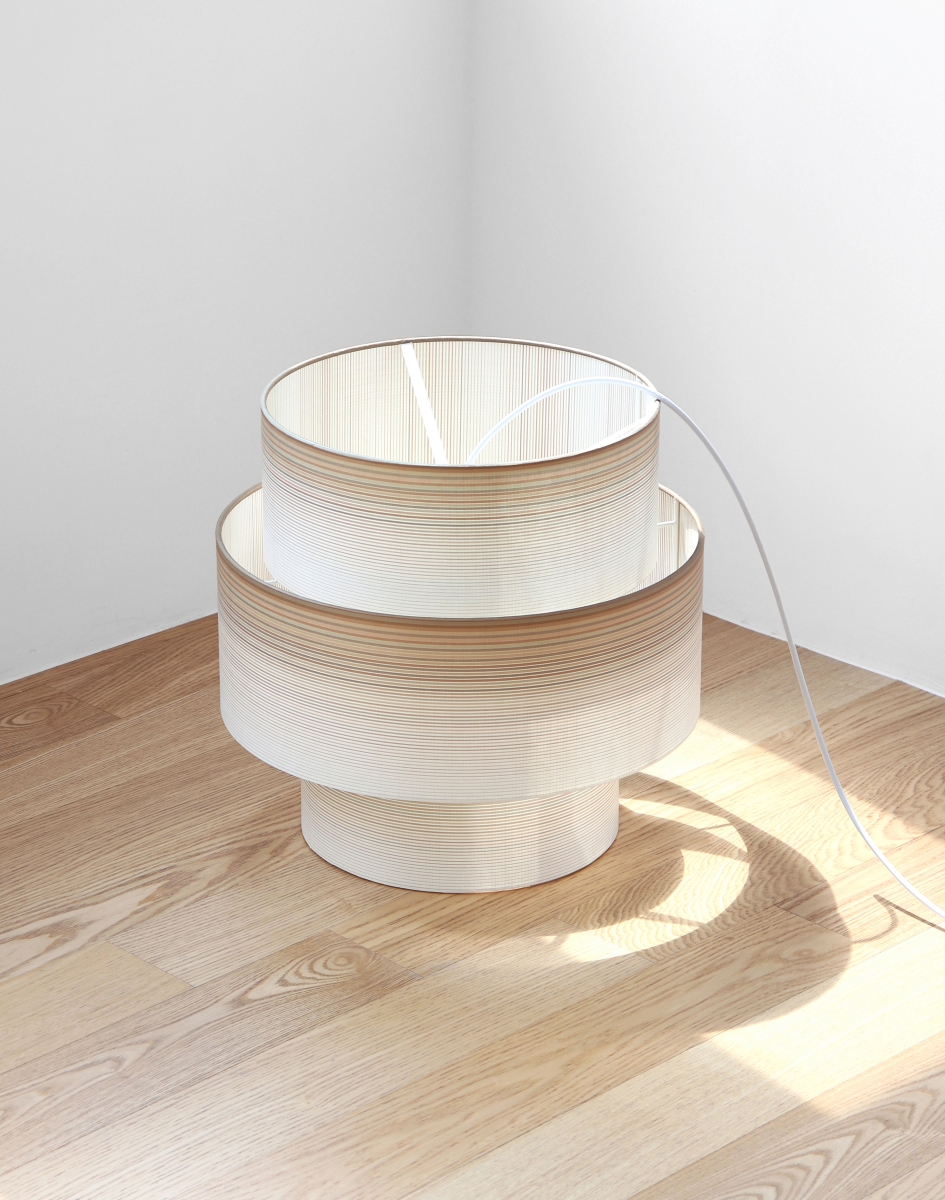 Yang Jungmo, New woven lamp, Hanji, steel, led lamp, Ø410×H400mm, 2019
Choi: Woven lamp is distinctive for its integration of the traditional material hanji and the cutting edge technical method of offset printing. Did you have any difficulties in attempting this novel combination?
Yang: The patterns of the Woven lamp are composed of thin 1 – 5mm wide lines. I wanted to choreograph the serene ambiance unique to hanji lighting through the way that these lines densely overlap as latticework. Countless printing houses refused to work with me on this pattern. Hanji does not allow for intricate printing. With the high possibility of the ink smearing or the pattern being obscured, what luck that the pattern and form I had designed was composed of all of these difficulties. (laugh) I was turned down many times, but after a long struggle I was able to proceed with production at a printing house in Eulji-ro. While the early stages were a process of trial and error, the company's expertise facilitated a satisfying result.
Choi: Your most recent featured work is the Standard chair. This is a wooden chair manufactured by collaborating with BENTEK, a firm known for its specialist production techniques. How did this collaboration come about?
Yang: I used BENTEK's ultrasonic welding techniques. I was able to create the desired degree of the curve and the form many layers of wood veneer by press moulding in a wooden mould, and then CNC cutting. Seen from the site, you can glimpse the many layers that have been stacked in the Standard chair. BENTEK simply requested the design of a comfortable chair using their techniques, and in all other respects they deferred to my suggestions. In the early design drafts, the area that connected the backrest and the legs was smaller, and this was modified as it could pose a problem during use. If the Gyeol chair, which preceded this, had been tailored by hand and could only be produced in limited quantities, then the Standard chair has a more efficient manufacturing process and can be mass-produced.
Choi: You have once mentioned being shocked by the complete lack of domestic products of the many pieces on​ display in a design museum you visited in your childhood, and that experience motivated you to design furniture and lighting. How would you describe the situation today?
Yang: Only a decade ago, when I first set my mind upon furniture design, there were no general trends regarding individual designers creating furniture in Korea. I embarked upon this line of work due to the sense of challenge posed by this situation. Not many years have passed since then, yet the public has a significantly greater interest and better eye for furniture than ever before. In particular, the chair, among other pieces of furniture, has garnered a lot of attention. Based on this, I have been working with Song Bongkyu (principal, BKID), So Dongho (principal, studio sodongho), under the title of 'Seating Seoul', to collect and archive chairs designed by domestic designers or artists. The first exhibition took place last August to September in Culture Station Seoul 284 tmo. We plan to continue collecting chairs and introducing them to the public.​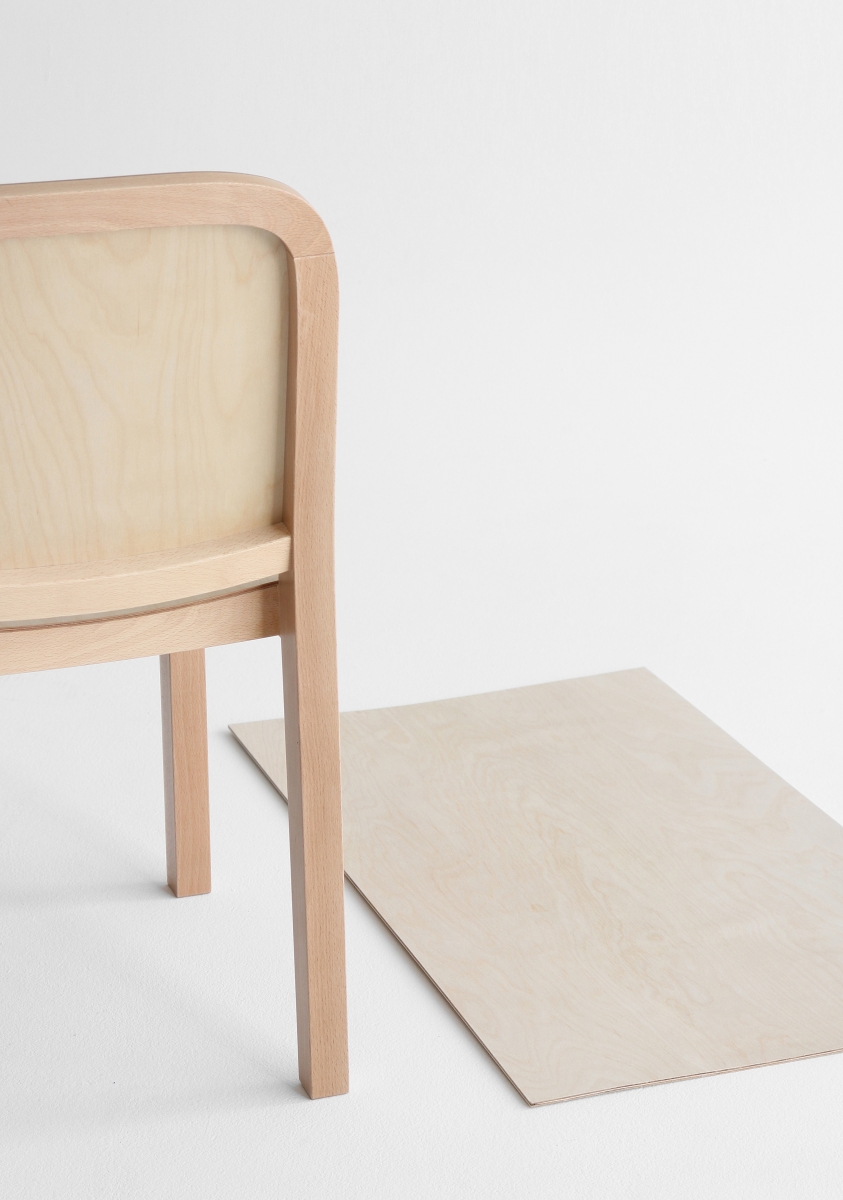 Yang Jungmo, Gyeol chair, Birch plywood, beech wood, urethane finish, 400×470×785mm, 2018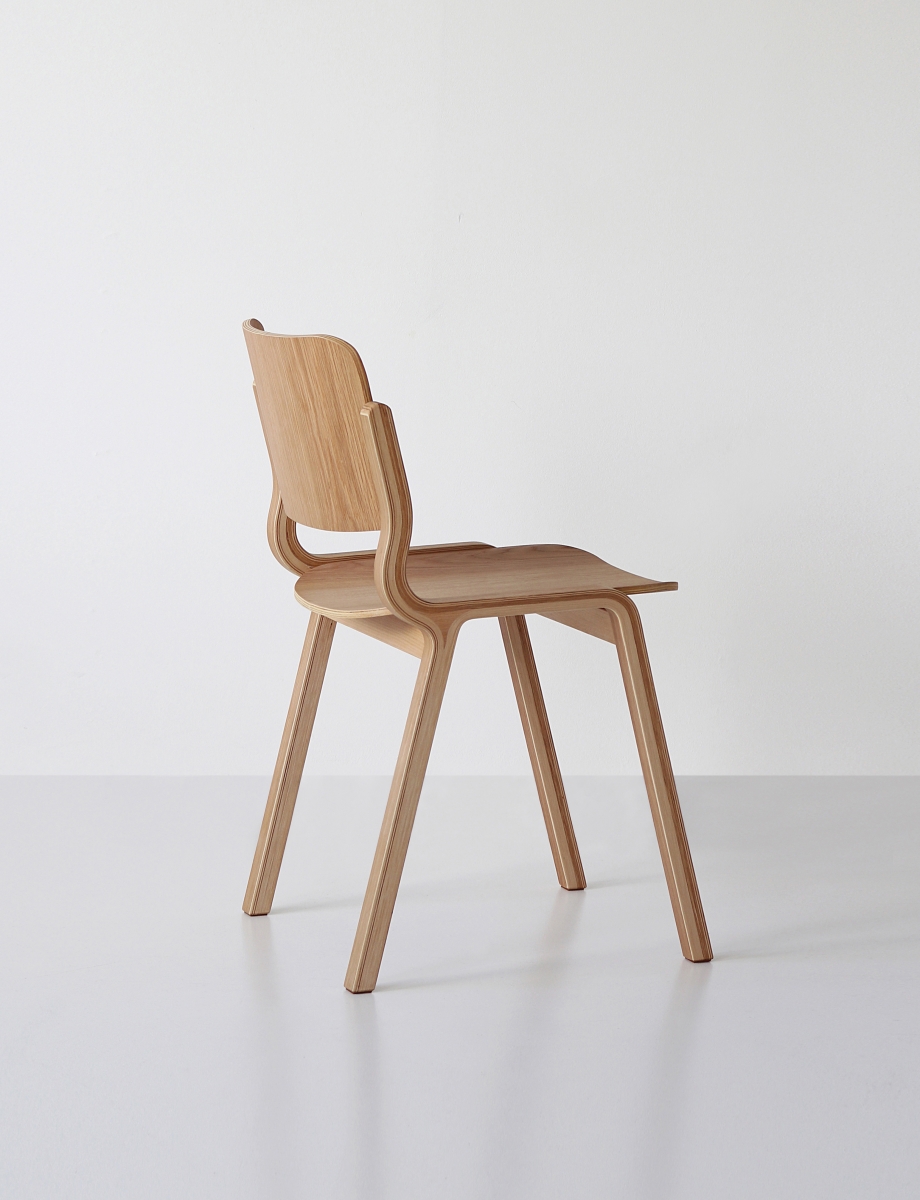 Yang Jungmo, Standard chair, Oak veneer, oil finish, 500×510×765mm, 2020
---
Yang Jungmo designes furniture, lighting, and lifestyle products based on both craft and industrial design. He opened his own studio, Studio Jungmo Yang in 2016. He had an exhibition at the International Federation of Fertility Societies in 2016 and became a design mentor at Korea Intellectual Property STrategy Agency in 2017. He was announced as a 'designer of the year' by CASA Living in 2018.
http://www.jungmoyang.com/