Architectural Deception
On a 4,500m2-sized site close to the Yongin Recreational Forests, the headquarters of the coffee manufacturer GSI and the new food and beverage brand Café TONN have been established. The outward appearance of Café TONN, which is placed between the GSI headquarters and the fountain, was inspired by a coffee table or a wooden bench with a tent. The concave-curved roof expressed the weight of the material used and the lightness of the form through the placement of the black exposed concrete. The hall located on the second floor of Café TONN is a 10×30m open space with no columns or partitions. Also, the 4.2m-tall full window provides the view of children playing by the fountain and opens to the scenery of the sunset. Another charming aspect of Café TONN is the four large columns that are visible from the outside. These columns, which can be found in large industrial structures such as bridges, support the curved-surface roof in the shape of the flowing drapery of cloth. By combining the size and form of the constituent parts of the building in various ways, we are trying to express its significance and mystery.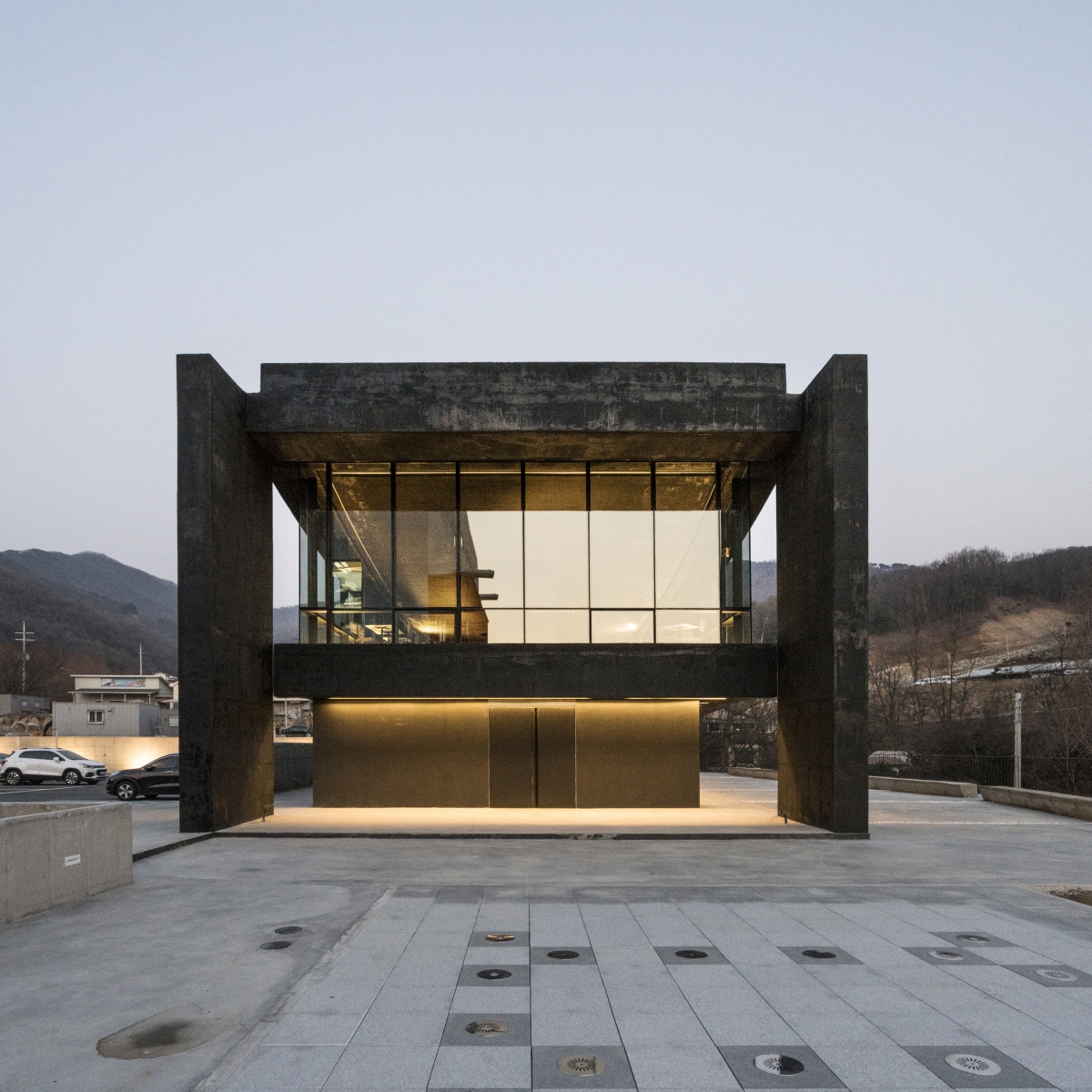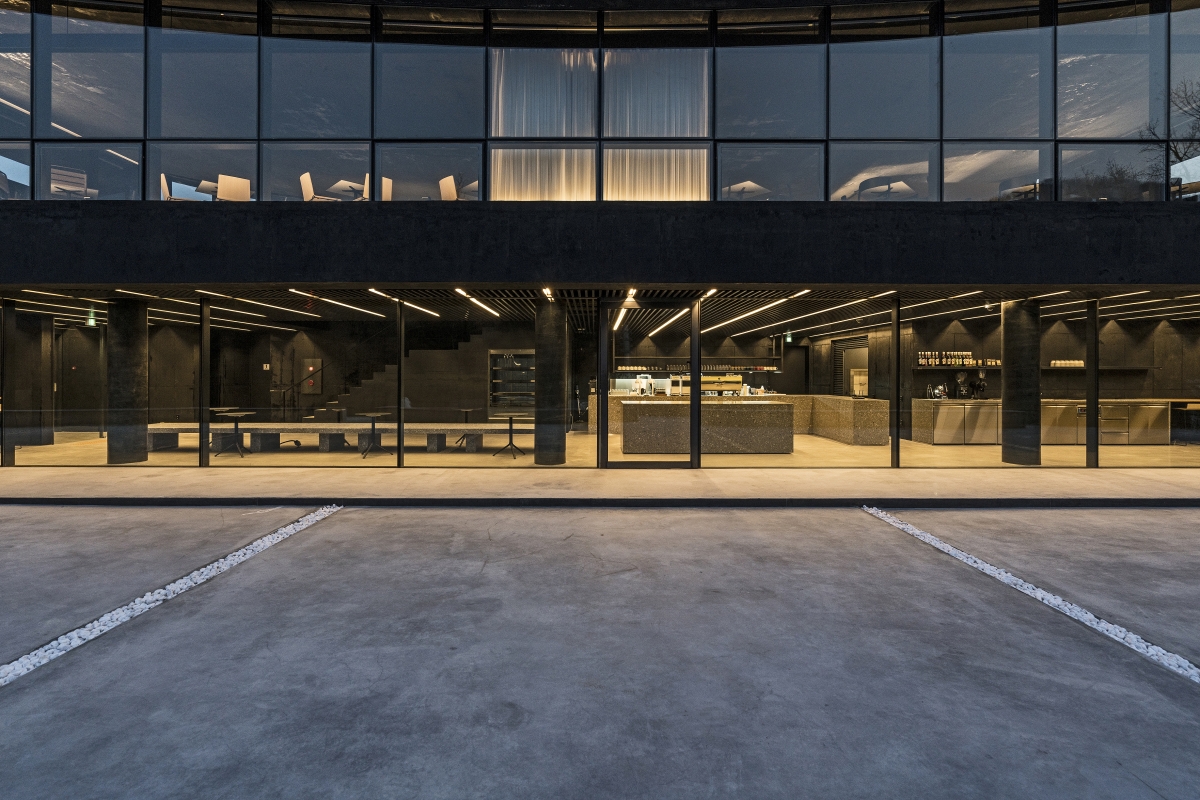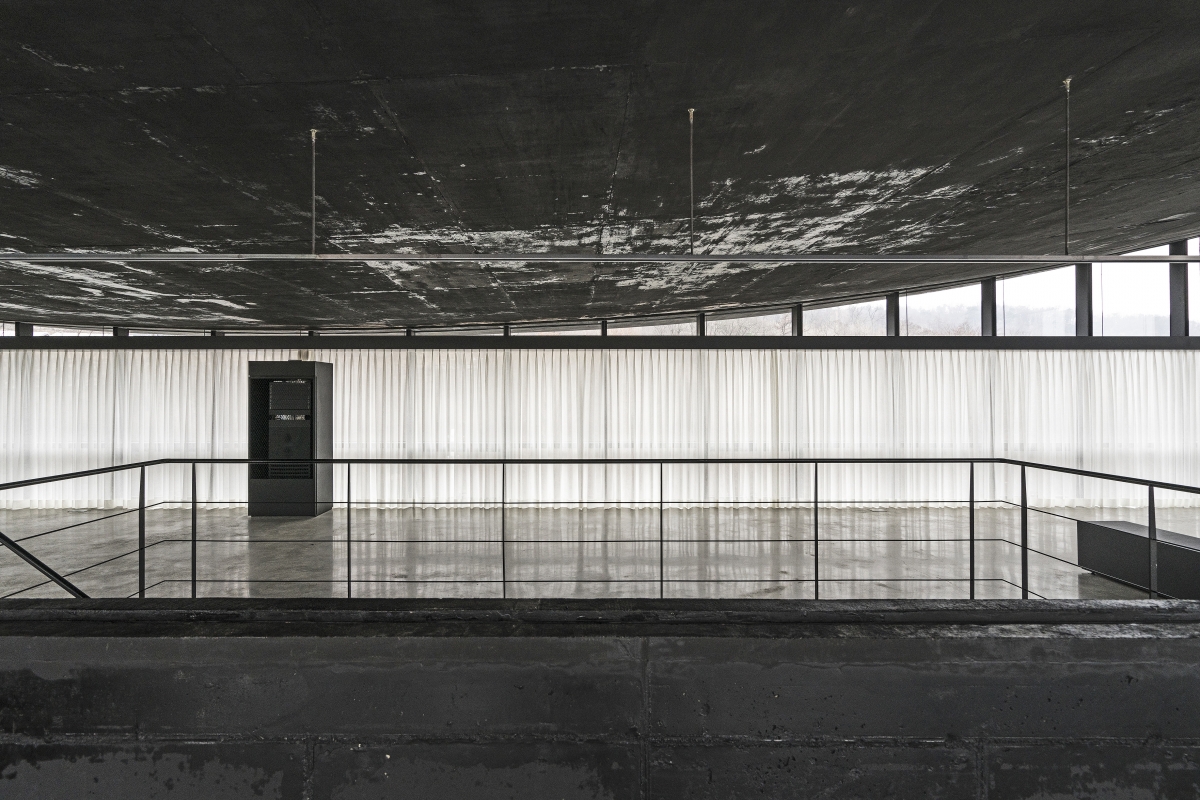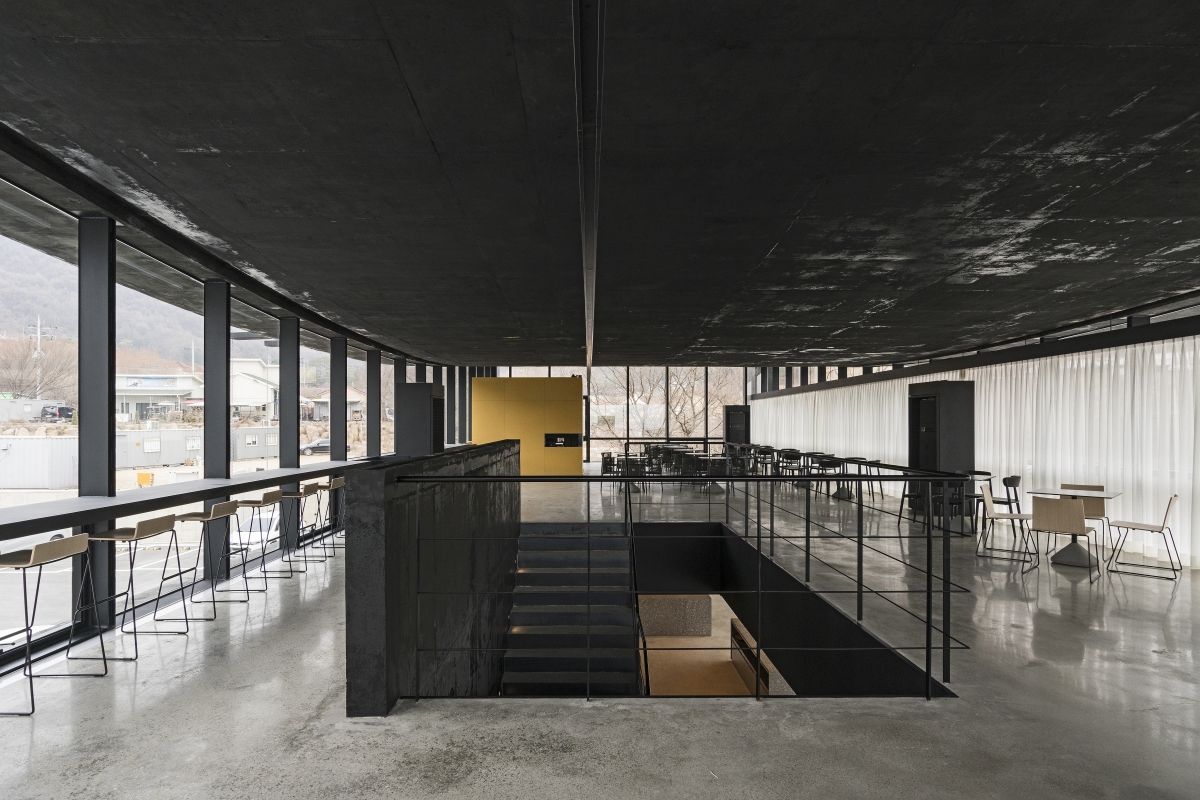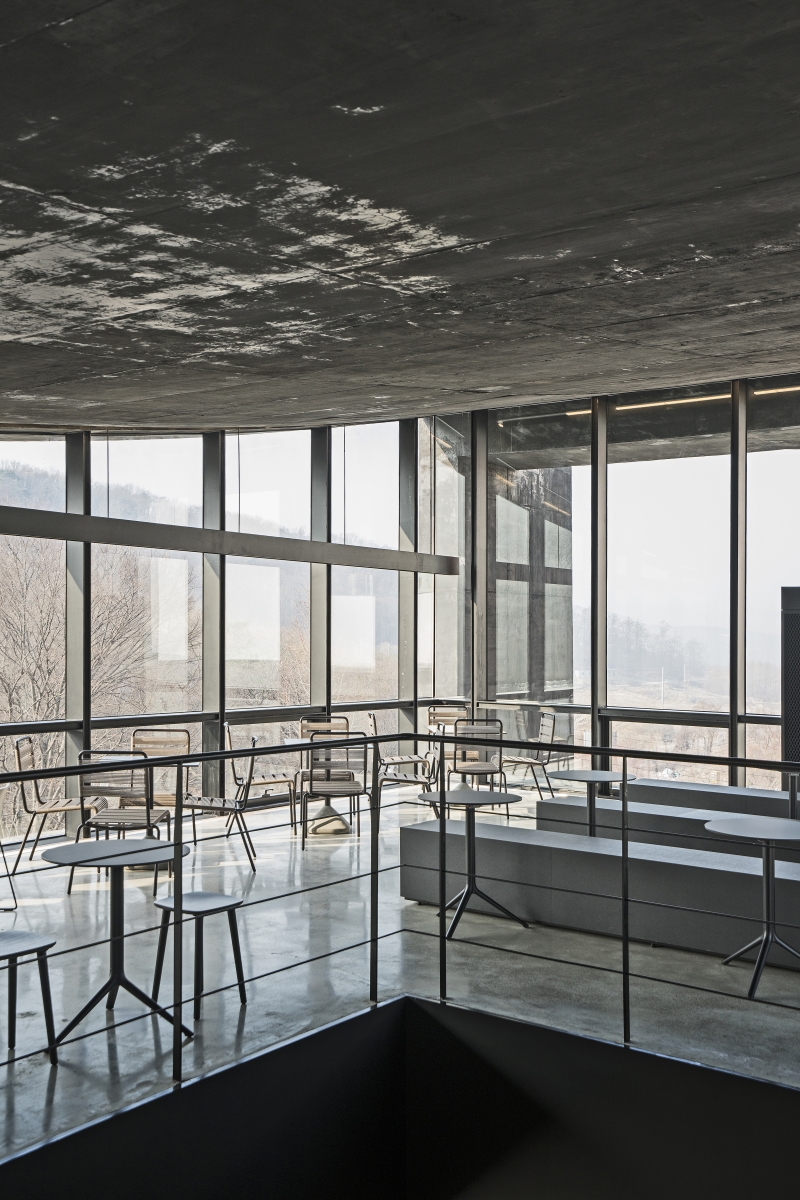 Architect
Min Workshop Architects (Min Woosik)
Location
225-4 Chobu-ri, Mohyun-meon, Yongin, Korea
Building to land ratio
7%
Exterior finishing
stain colour on exposed concrete
Interior finishing
stain colour on exposed concrete
Structural engineer
Teogujo Engineering, Inc.
Mechanical and electrical engineer
PCM Global Engineering, Co., Ltd.
Construction
Kraze MG Contractor
Design period
July 2017 – Apr. 2018
Construction period
May 2018 – Apr. 2019
Client
Gamsung International Co., Ltd.​
Landscape design
Min Workshop Architects
---
Min Woosik, an architect and designer, established the Seochon-based architecture workshop Min Workshop in 2011. In an age defined by mass production and high technology, he continues to focus on small architecture and aims to uphold contemporary craftsmanship. His major projects include Concave Lens, Vault House, Durastack Headquarters, and Café TONN. He concentrates his efforts on conducting experiments across diverse fields, such as architecture, interior design, furniture design, and installation art.