A Hollow Structure
Durastack, a manufacturer of cement bricks, commissioned the design of a building that would serve as the control centre to manage its factory while also featuring a showroom for product promotion. At the highest point of the site, there is an open-air storage yard where aggregates are stacked. A particular design insight was acquired through an appreciation of purity and rawness, made recognizable in the indifferently laid concrete wall panels and the lightweight steel frame that structures the rain-preventative roof. The column-like masses are hollow inside, acting as rooms to accommodate activities and programmes. Even though it is the thin bearing walls that support the structure, it looks as if these massive stone columns are supporting the roof. In order to maintain this form, the openings between the column-like masses were designed as full glass windows. Additionally, the interior details – in which superfluous elements have been removed as much as possible – allow for the clarity of the exterior to reach even fuller expression. Equally, the exposed concrete and cement brick that have been used in both interior and exterior reveal the pure properties of the selected materials, maximizing the mysterious atmosphere by combining it with the Arizona desertstyle interior courtyard.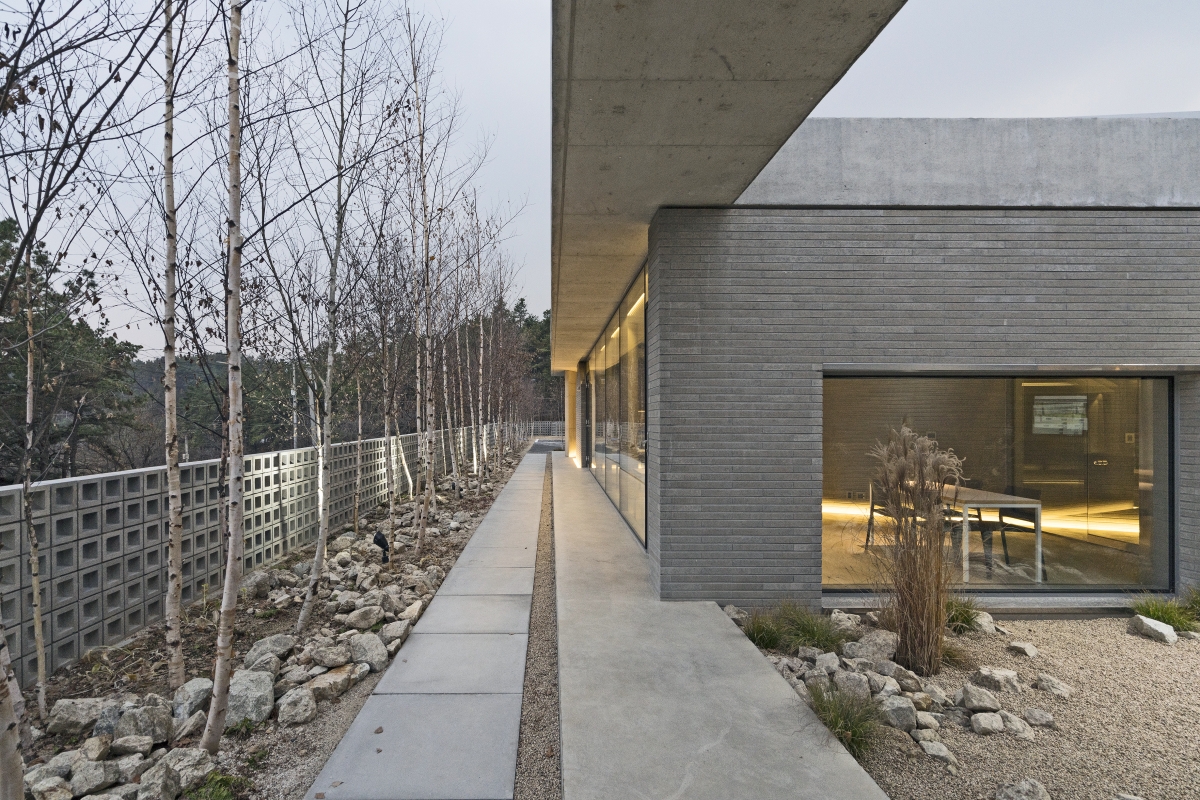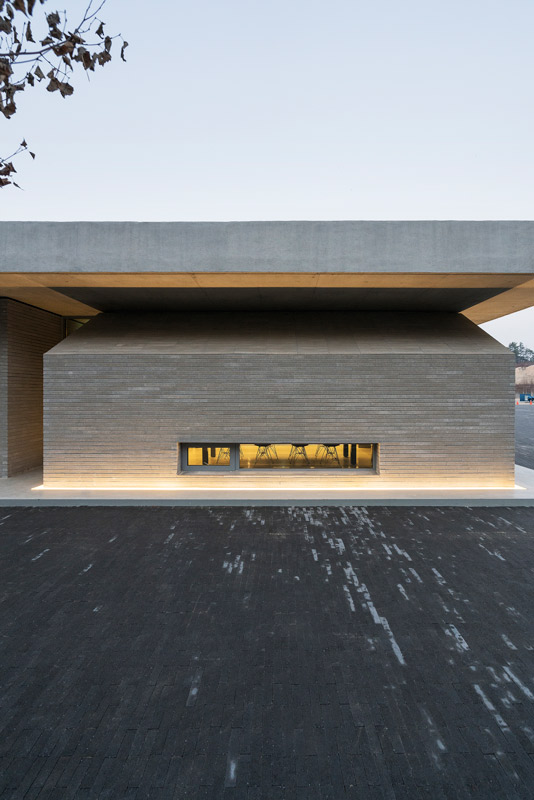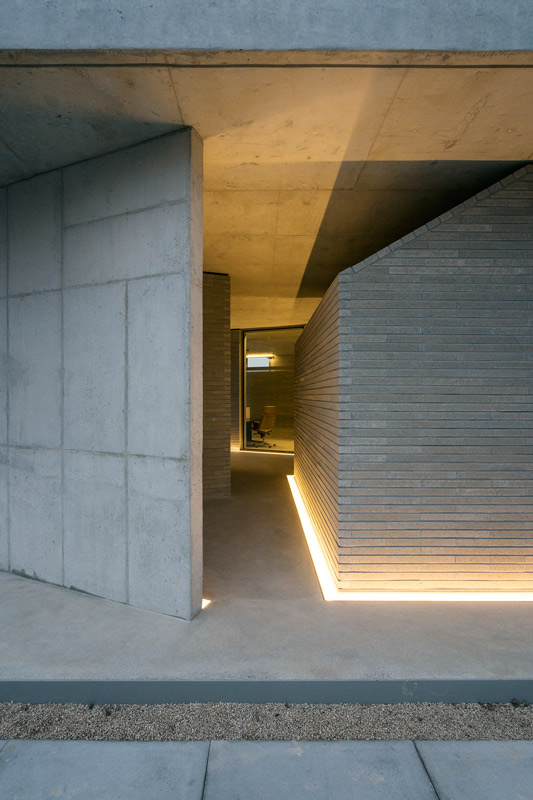 Architect
Min Workshop Architects (Min Woosik)
Location
342-1 Gangchun-ri, Gangchun-Myun, Yeoju, Korea
Gross floor area
397.03m²
Building to land ratio
1%
Exterior finishing
cement brick, exposed concerete
Interior finishing
cement brick, exposed concerete
Structural engineer
Teogujo Engineering, Inc.
Mechanical and electrical engineer
PCM Global Engineering, Co., Ltd
Construction
Durastack Co., Ltd.
Design period
Dec. 2017 – Apr. 2018
Construction period
May – Nov. 2018
Client
Durastack Co., Ltd.
Landscape design
Min Workshop Architects Design
---
Min Woosik, an architect and designer, established the Seochon-based architecture workshop Min Workshop in 2011. In an age defined by mass production and high technology, he continues to focus on small architecture and aims to uphold contemporary craftsmanship. His major projects include Concave Lens, Vault House, Durastack Headquarters, and Café TONN. He concentrates his efforts on conducting experiments across diverse fields, such as architecture, interior design, furniture design, and installation art.