The site of Osiri gareum Cooperative Housing, located within the farming town, spreads in the east-west direction, coinciding with two roads of the town. The housing complex was planned to be accessible for pedestrians: as one walks home from the communal parking area, one can come to exchange gazes with their neighbours through the windows of the irregularly-placed houses. The individual houses, with the footpath dissecting the complex, were placed in a north-south direction, distancing and framing their respective yards. The complex is relatively populated compared to its surroundings; the houses, as such, were arranged to face different angles to one another in alignment with the footpath, allowing a line of sight towards the yards while also respecting privacy.
The community facilities were placed in accordance with its use and character. The communal kitchen with dining hall, the single-story building exclusive for union members, was situated at the back of the site; at the front sits the communal library with study room, open to the regional society—a two-story pragmatic symbol that one can read books, enjoy the surrounding virtual landscape at its attic, and sense the philosophy at the heart of the cooperative housing community. The cooperative housing union is mostly composed of two-member households at their retirement age, who had lived in spacious apartment houses in the metropolis and decided to move into the two-story houses of rural areas, reducing their possessions and adopting a simpler lifestyle. The housing design began with a prototype that featured a spacious lobby and a smaller second floor: the lobby, with a large window and a porch, was designed to expand further into the exterior, securing a sense of openness and also retaining the spatial quality commonly found in metropolitan apartments, within this relatively small-sized unit. On the second floor, a small interior pocket terrace was designed to secure a private space, letting the resident feel disconnected from the community. The union's houses were adjusted in volume and in external materials, in order to be harmonious with the neighboring village.​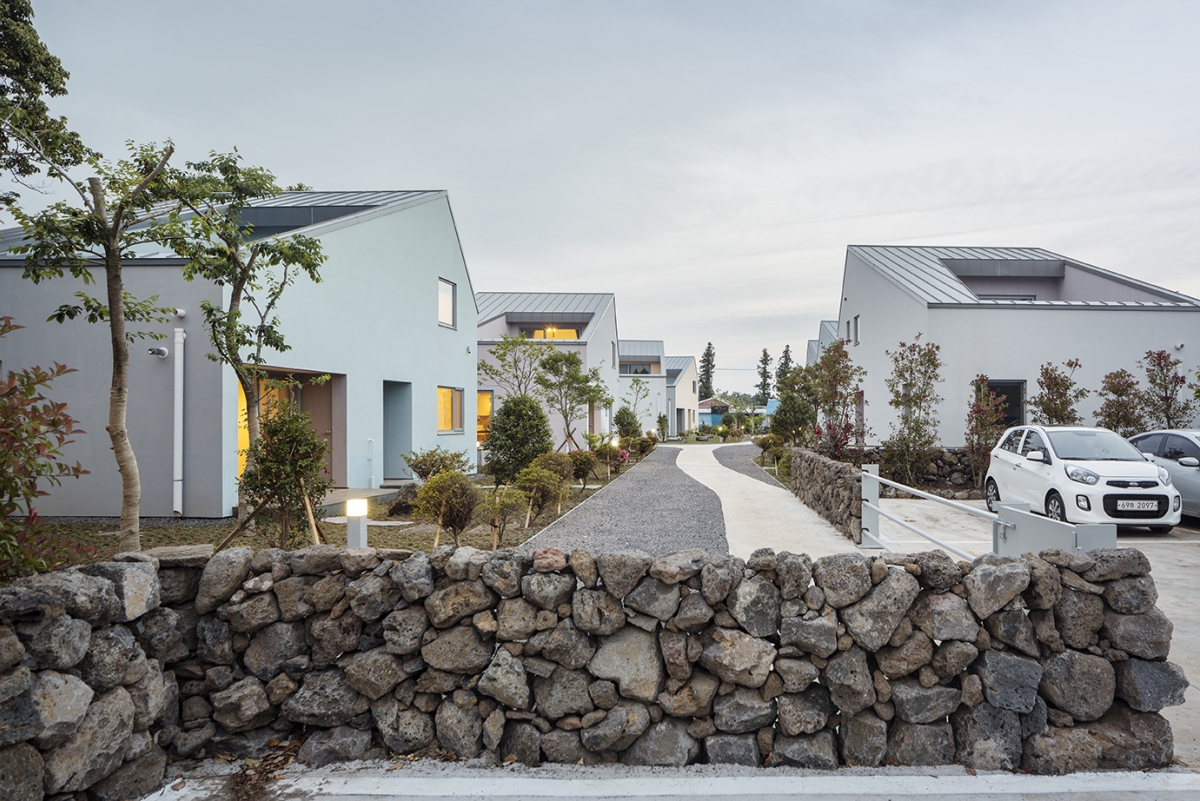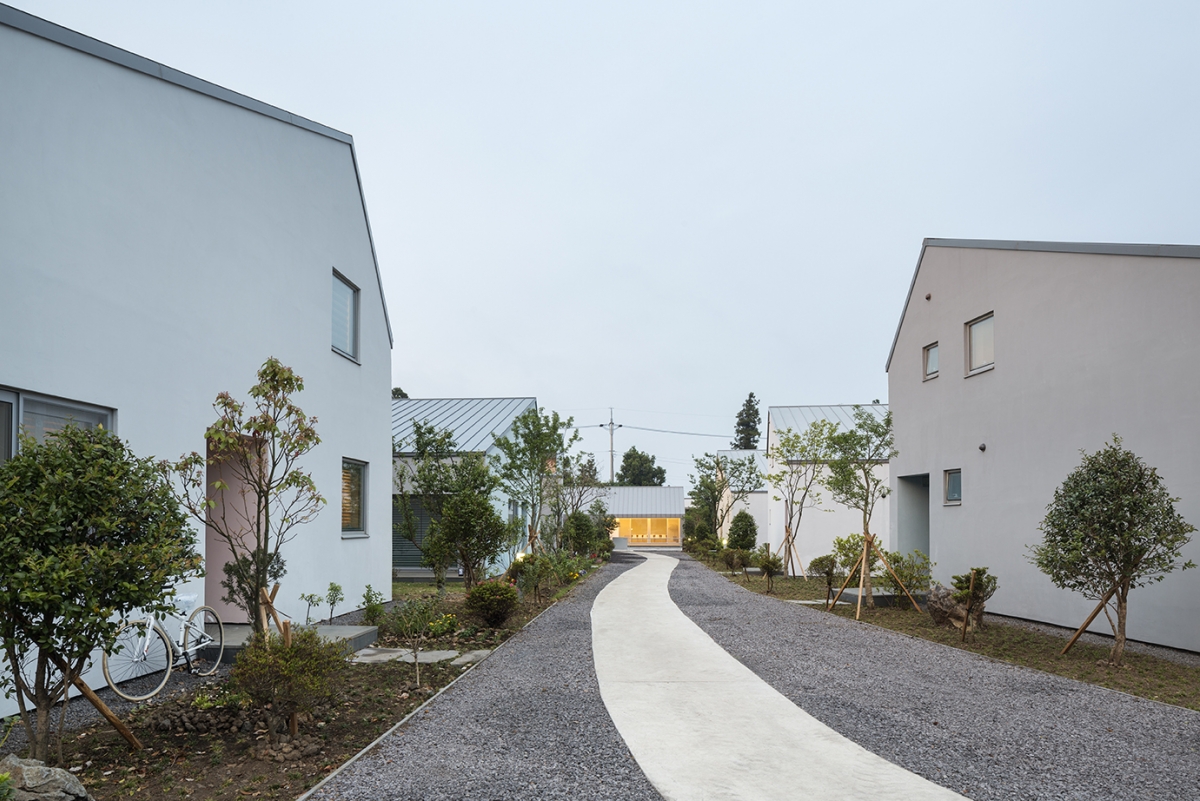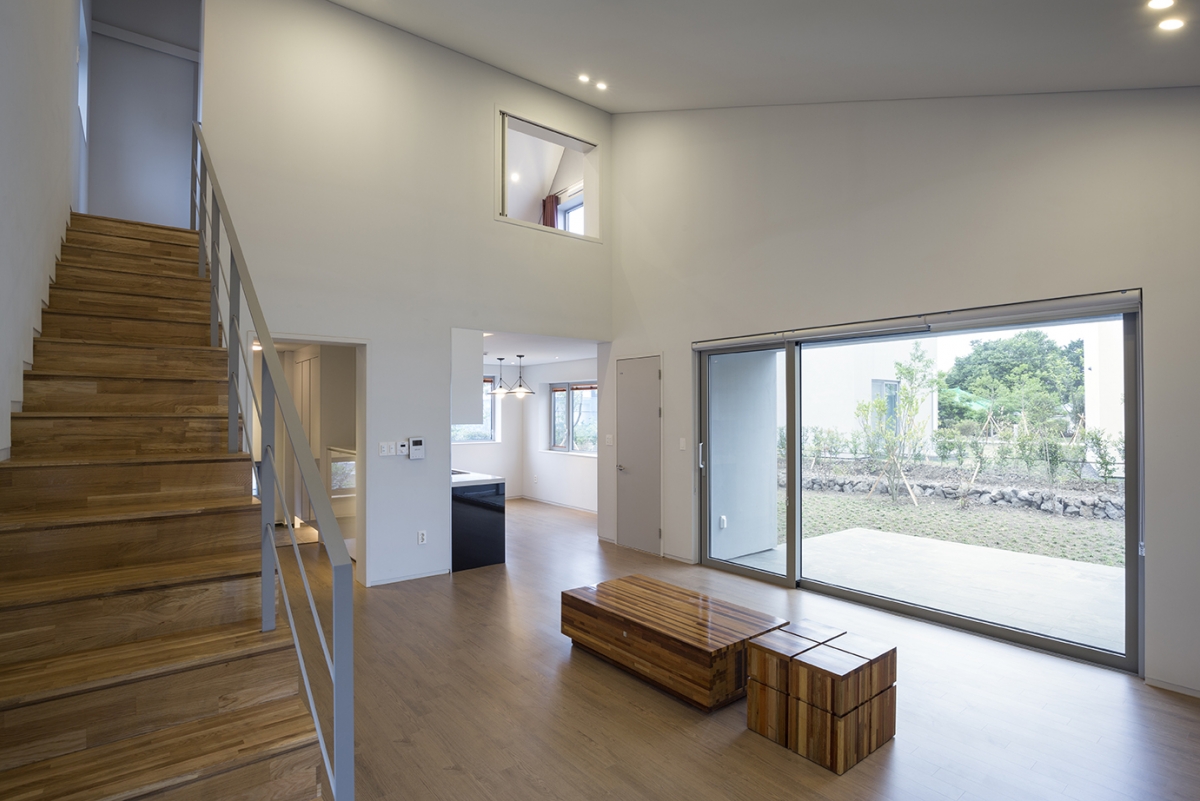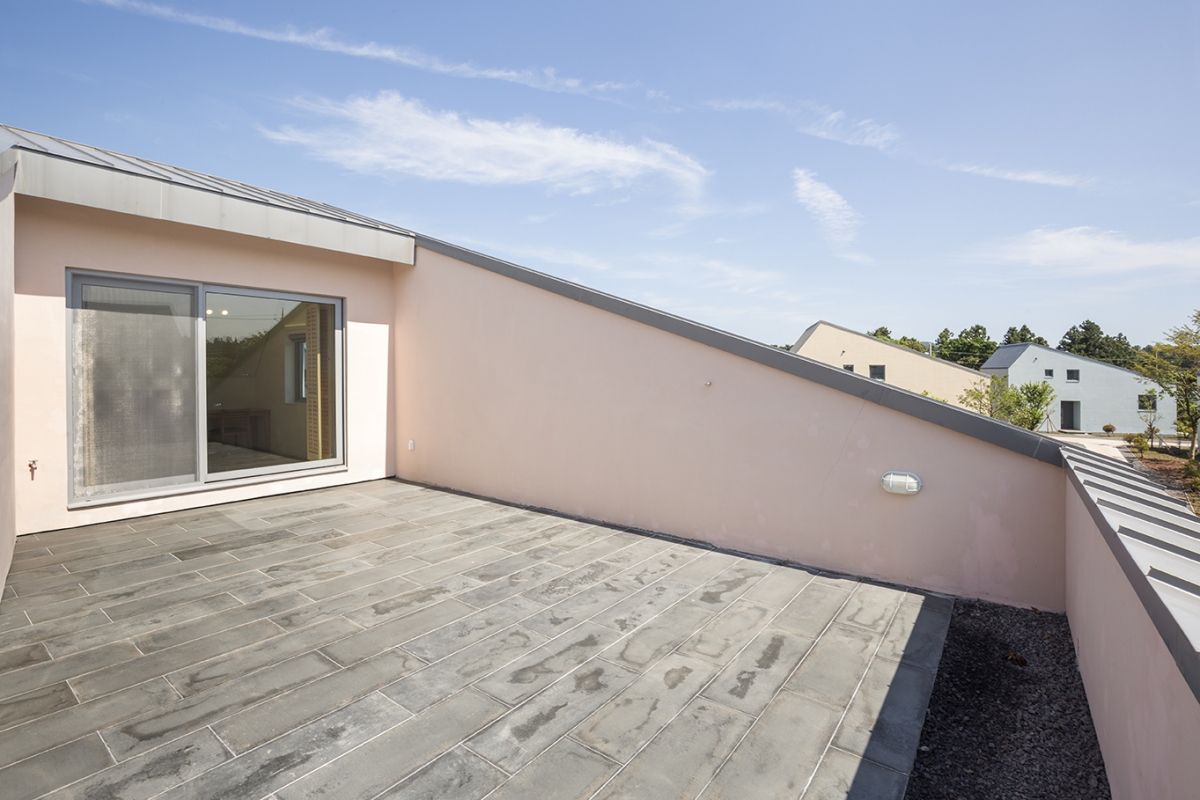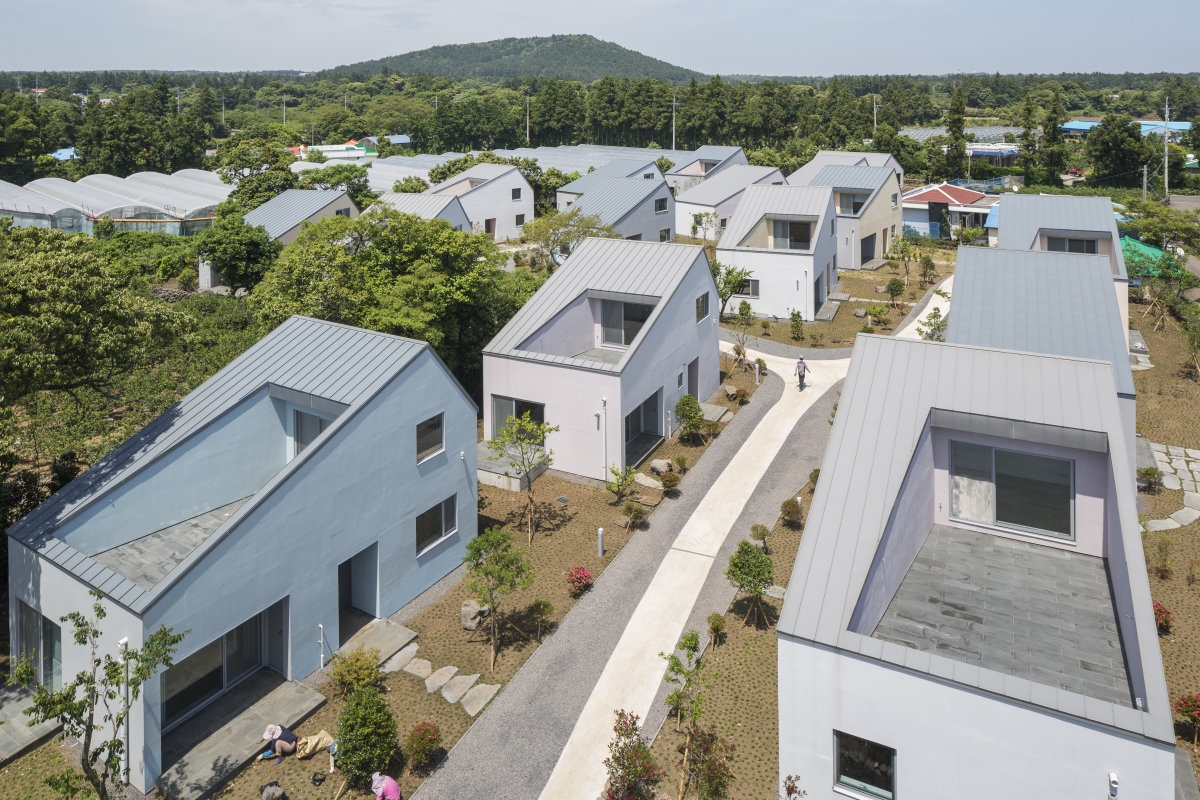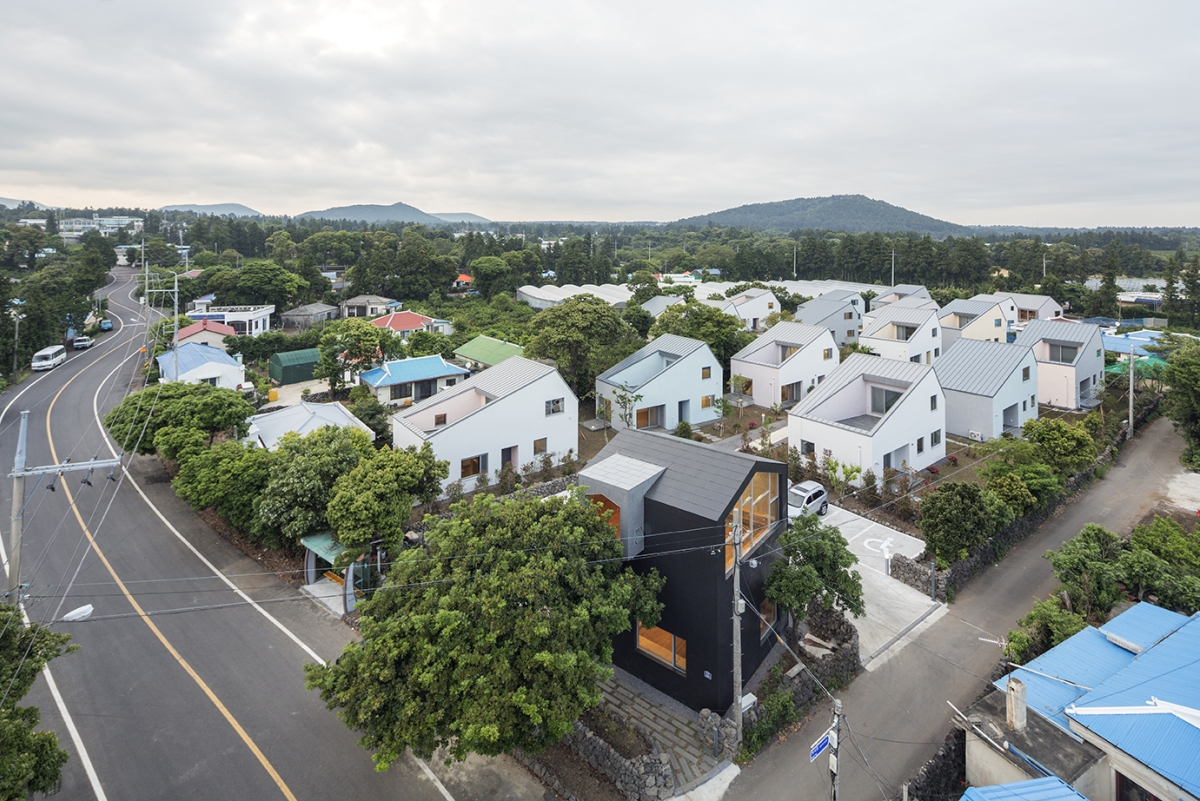 Architect
EMA Architects & Associates (Lee Eunkyung
Design team
Cha Mijung, Park Suji, Her Jonghyun, Kim Donghyun
Location
Pyoseon-myeon, Seogwipo-si, Jeju-do, Korea
Programme
single-family house, neighborhood facility
Building to land ratio
18.1%
Exterior finishing
stucco, zinc
Interior finishing
water-based paint, wallpaper
Structural engineer
Seoul Structure
Electrical engineer
Daegyeong Electric Planning Office
Construction
Atelier Construction
Design period
July 2014 – Apr. 2015
Construction period
May 2015 – Dec. 2016
Client
Osiri gareum Housing Coop
Mechanical engineer
Jungin E&G
---
Lee Eunkyung received her B.S. and Master degree in architecture from Seoul National University and gained her professional experience at Kiohun Architects & Associates. She also received her Master in architecture and urban design from the Berlage Institute. After practicing at Xaveer de Geyter Architects and Riken Yamamoto & FIELDSHOP, she founded EMA Architects & Associates in 2011.