SPACE November 2023 (No. 672)
10 years have passed since the design competition system was overhauled as a consequence of the Act On The Promotion Of Building Service Industry. As multiple adjustments and corrections have been made over time to the operation of design competitions, the system has given birth to numerous selections that populate our surroundings today. If these winning designs, which were born out of the creative struggles of individual designers in their respective times and places under the aegis of 'good public architecture', were to be assembled in a single space, what would stand out? SPACE have selected 30 distinguished examples of public architecture that have been recognised by the architectural scene over the past 10 years. We compared images of the winning designs and their results, and interviewed the architects. Our selection criteria was primarily based on being honoured with selection, but we also wanted to offer as diverse an outlook as possible according to type and year of competition, ordering institution, and use or function, to offer a wide spectrum of examples. When it came to public residences, we decided not to feature them in this article as they are a unique breed in terms of scale and programme. By reviewing all stages, from planning, examination, selection, and the post-construction phases, and after hearing from those responsible for them about the obstacles that they faced on their journey towards...
*You can see more information on the SPACE No. November (2023).
*Subscribers can browse through E-Magazine right now. >>
Available Here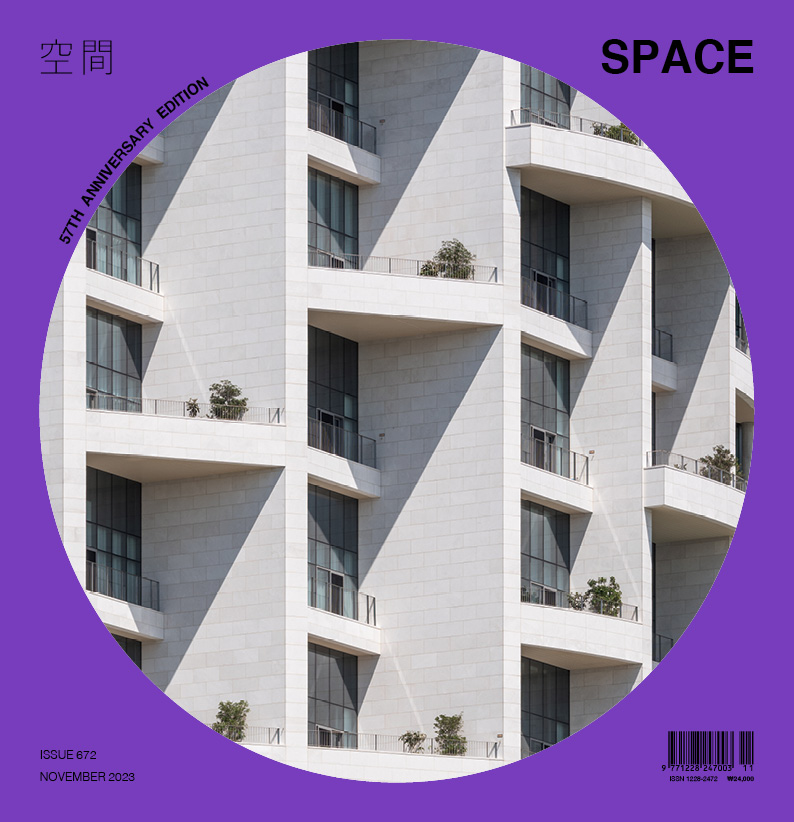 Architect
Choi Jungwoo + Units-UA (Lee Seungyun, Kim Youngjo
Location
10, Noryangjin-ro, Dongjak-gu, Seoul
Programme
education and research facility
Gross floor area
17,957.32m²
Cost
budget – 44.065 billion KRW / actual cost &
Completion year
Nov. 2020
Design cost
budget – 2.014 billion KRW / actual cost
Competition year
June 2016
---