As community spaces in the fourth industrial revolution integrate information, culture, and technology, government offices and libraries are the main programmes in OKSUYEON. OKSUYEON's Ambience Wall revolutionises the historical significance of Dokseodang for the contemporary moment and reinterprets the adopted form of a past culture through the language of the present. Despite its very unfavourable topographical and geographical conditions, located at the lower half of a steep cliffside incline of about 10,000 ouseholds, OKSUYEON introduces a new kind of spatial experience and architectural formative language by using the fact that the region is easily influenced by life patterns in terms of its urban context as well as an interaction architecture that is responsive to such natural and urban data parameters. By adjusting the amount of light and shadow that enters the building, OKSUYEON's Ambience Wall reshapes spatiality and creates a new urban expression by allowing communication between the interior spatial programme and the exterior that changes in response to its surroundings throughout the day. (written by Han Eunju / edited by Park Semi)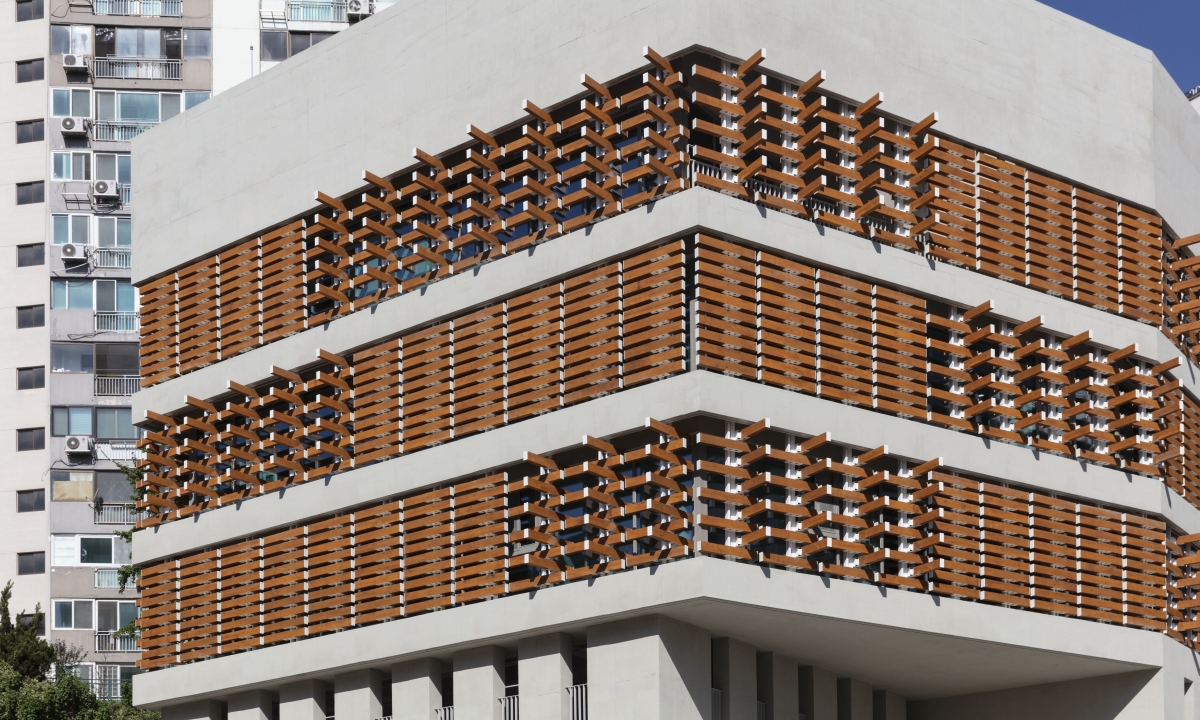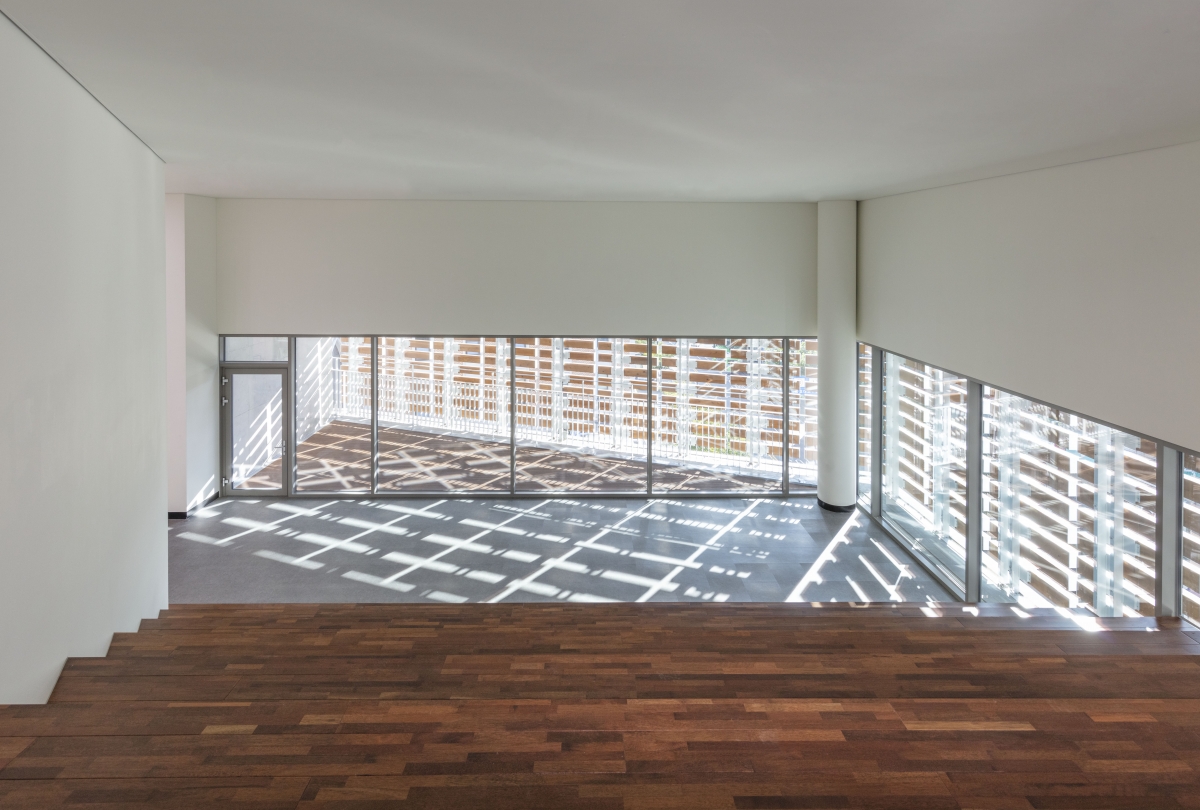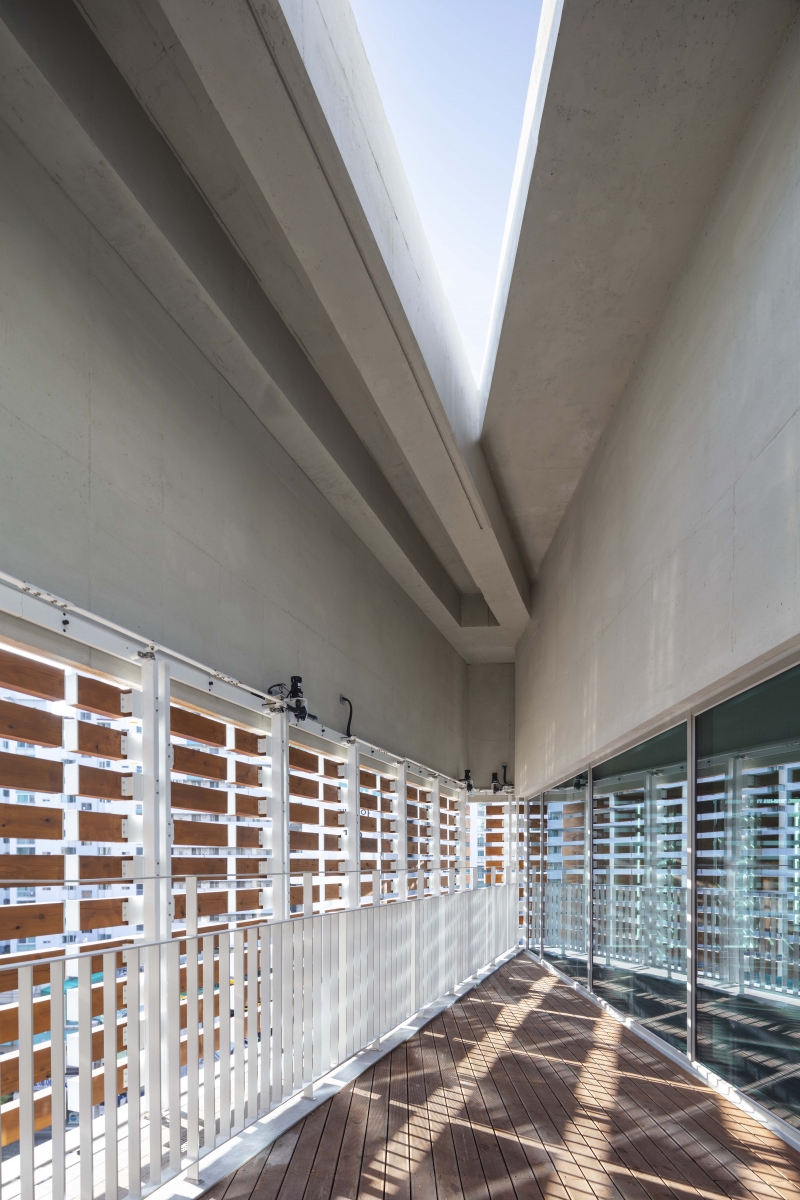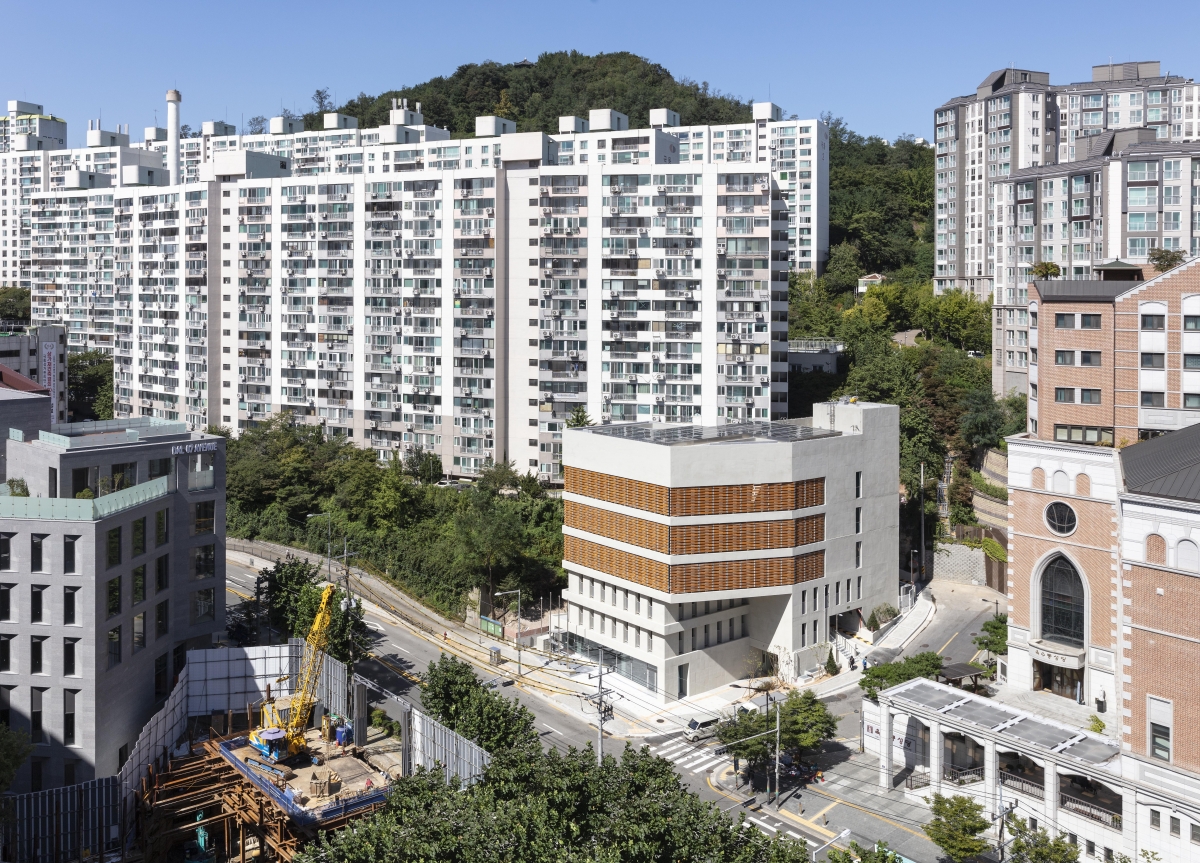 Architect
Han Eunju + softarchitecturelab
Design team
Jang Manhee, Seo Byungcheol, Park Sojin
Location
203, Dokseodang-ro, Seongdong-gu, Seoul, Korea
Programme
public office, neighbourhood living facility
Gross floor area
2,683.36m2
Building to land ratio
48.68 %
Floor area ratio
138.24 %
Exterior finishing
exposed concrete face treatment, red cedar
Interior finishing
expended metal, concrete, IMP panel, Korean paper
Mechanical engineer
DOOHYUN E&C.
Electrical engineer
KUKDONGMUNHWA ELECTRICAL DESIGN COMPANY LIMITED.
Construction
Jaehoon Construction
Design period
Mar. 2018 – Jan. 2019
Construction period
Mar. 2019 – Oct. 2020
Client
Seongdong-gu Office
---
Han Eunju received her PhD from the Royal College of Art, after the working at SPACE Group. The title of her dissertation was 'Research on Location-Based Interaction Design in Urban Space'. She presented an artwork that combines architecture and media art at SIGGRAPH 2009, and was an invited artist at the Gwangju Design Biennale 2011. She won 2017 Korea Institue of Architecture (KIA) Special Prize of Innovation, World Architecture Award (WA) the 25th, Red Dot Design Award 2017, AAP Architecture Prize Honorable mention, 2017 Architectureal Institue of Korea (AIK) Smart city award, 2018 The Good Place Award the 3rd Museum area grand prize , 2019 Space Design alliance of Korea (SDAK) space award. Han was the editor-in-chief of SPACE and a board member of SPACE Group. Currently, she is the principal of softarchitecturelab, concerned with innovative urban design and architecture through artworks, writing and design engineering.