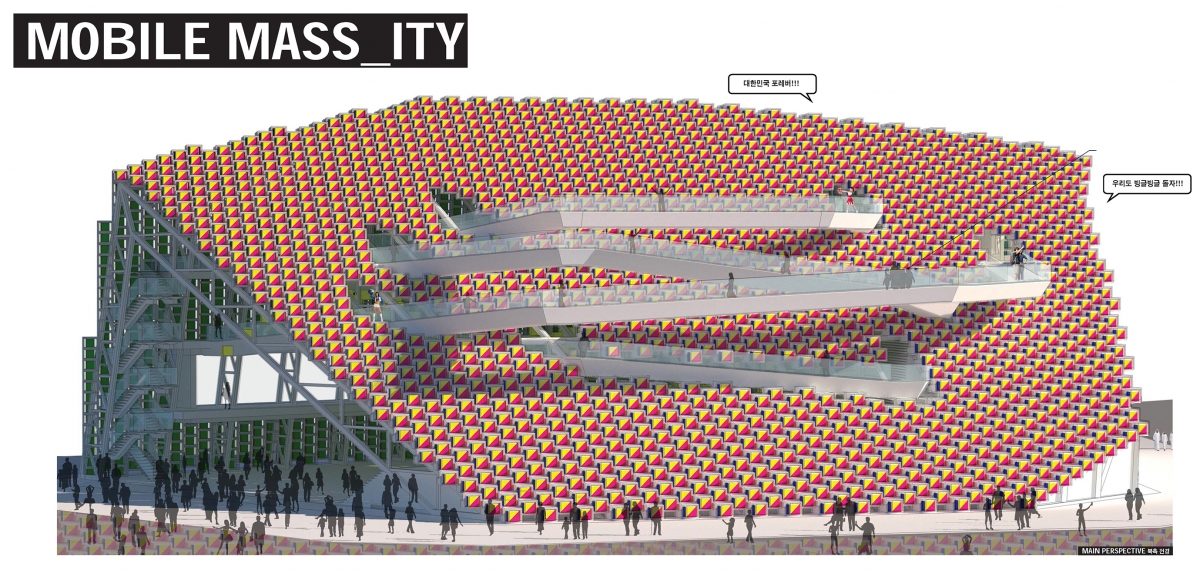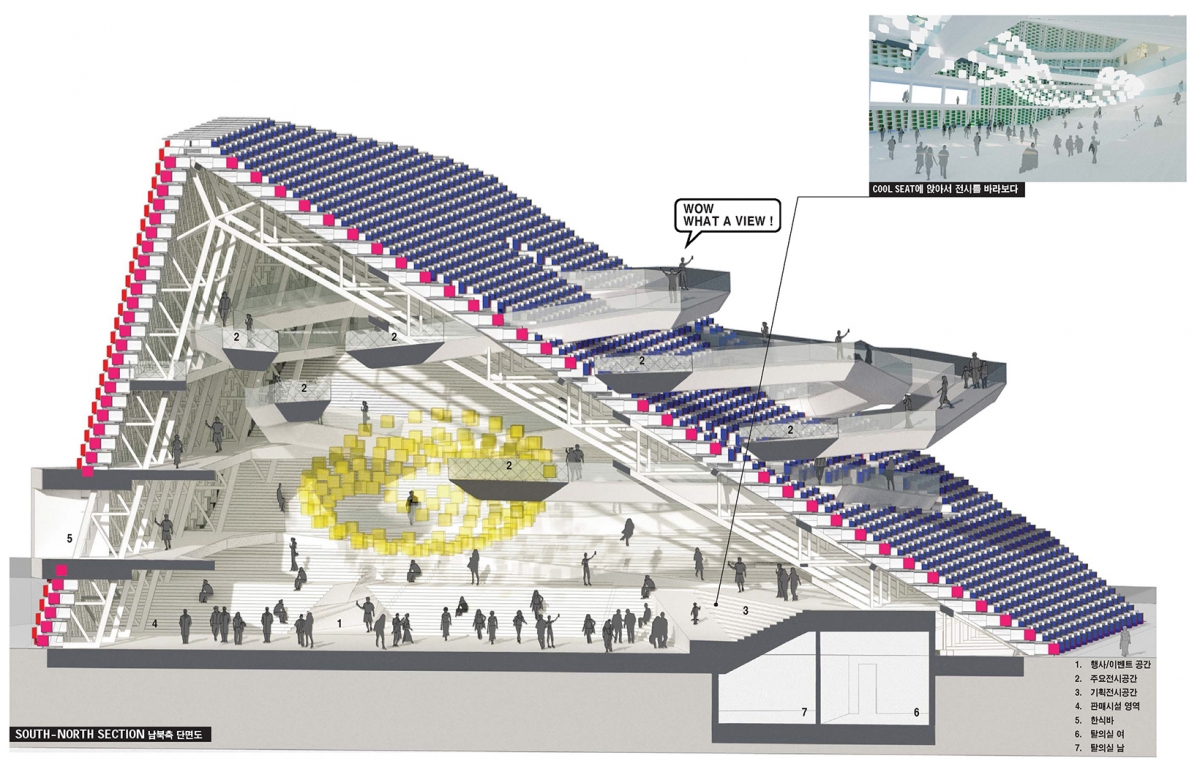 The Ministry of Trade, Industry and Energy (MOTIE) and KOTRA nominated 'MOBILE MASS_ITY*' by MYK (Kim dongkyu, Moon Hoon, Yun Seongbong) as the winning design in the World Exposition Dubai 2020 Korean Pavilion design contest.
Expo 2020 Dubai, a registered Expo, is scheduled to be held over six months in the southern area of Dubai, Jebel Ali under the theme 'Connecting Minds, Creating the Future' starting from Oct. 20, 2020. Participating countries have to choose between three sub-themes: 'Opportunity', 'Mobility', and 'Sustainability'. Korea will be attending in the 'Mobility' section, with the theme 'Connecting Minds, Creating the Future'
For the design contest, MOTIE and KOTRA called for an expression of the vision for new mobility through the Korean Pavilion. The two organisations stated 'we want to express the perception and changes in a world and spaces that changes and creates through constant movement in reality due to virtual reality. We want to advertise that Korea is at the centre of technology and potential power to bring this to life'.
The key feature of 'MOBILE MASS_ITY*' is that its pavilion is encircled by three dimensional cubes, making the northern façade a huge screen. These cubes are of different colours on four sides and rotate to display images and texts. Inside the pavilion is an open space, including a massive event plaza. A spiral ramp penetrates the pavilion, allowing visitors to enjoy the exhibition and view the entire Expo.
Kim Junsung (professor, Konkuk University), the chairperson of the judging committee, commented that 'the winning project proposed a design worthy of a festival such as an Expo, and I believe the creative exterior design that constantly changes will present fresh experience to Expo visitors'.
The Korean Pavilion is designed to be four stories high with a basement floor. Based on the nominated design plan, construction is scheduled to start in the latter half of 2019.