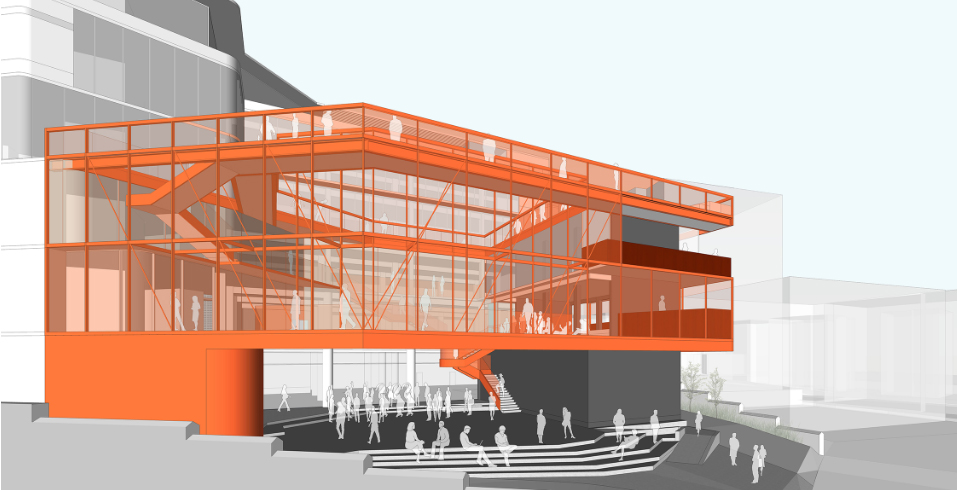 Seoul Metropolitan Government selected 'Found space, 井' by Architecture Ground hANd+ (Cho Jongwoo) and Kim Junsung (professor, Konkuk University) as the winning design for the Dongsoong Art Center remodeling competition.
The design competition was held with the objective of transforming the private culture space complex Dongsoong Art Center into a node for fostering the unique cultural ecosystem of Daehangno. As the host, Seoul Foundation for Arts and Culture (SFAC) requested submissions to 'accommodate the functions of the SFAC headquarters, create a performance hall for experimental performances of various genres, and create a creative platform through which the public and artists, culture and art administrations would closely communicate'.
'Found space, 井' attracted attention by presenting a design that draws in the street of Daehangno and forms a dimensional yard inside the building. The path stretches out from the ground floor yard to the second and third floor balconies. The indoor path and yards can be used for various activities such as exhibitions, yard sales, and concerts. The architect commented that 'the street enters the building and becomes a strolling path, and visitors will encounter new yards as they walk' and stated 'the potential and experience this multi-layered space has and provides are the pivotal elements of our proposal'.
Such an approach was well received by the judges. The judges commented that 'there is a harmony between what should be preserved of the original building and what should be remodeled, and the newly added creative platform solves the existing movement path problem' and 'it proposes a form that promotes awareness and the space complements the performance capacity of the outdoor yard'. ​​