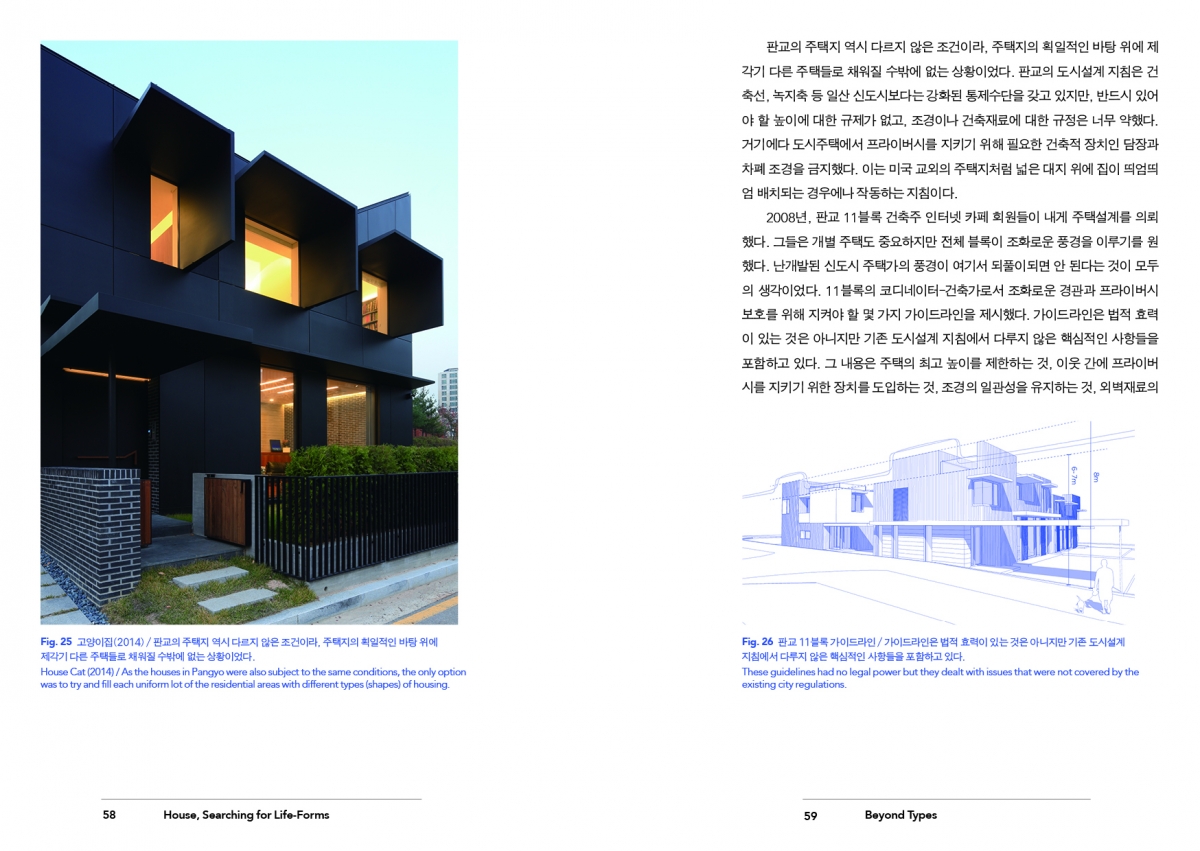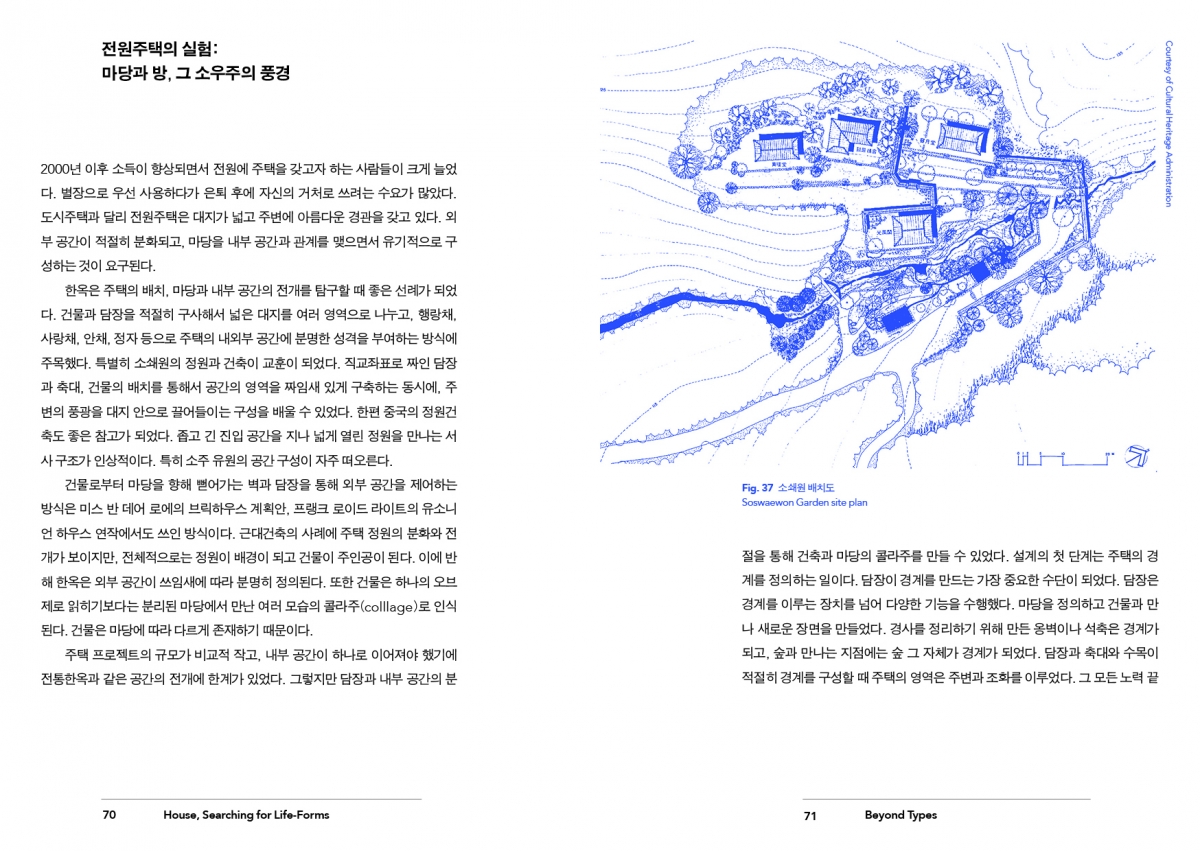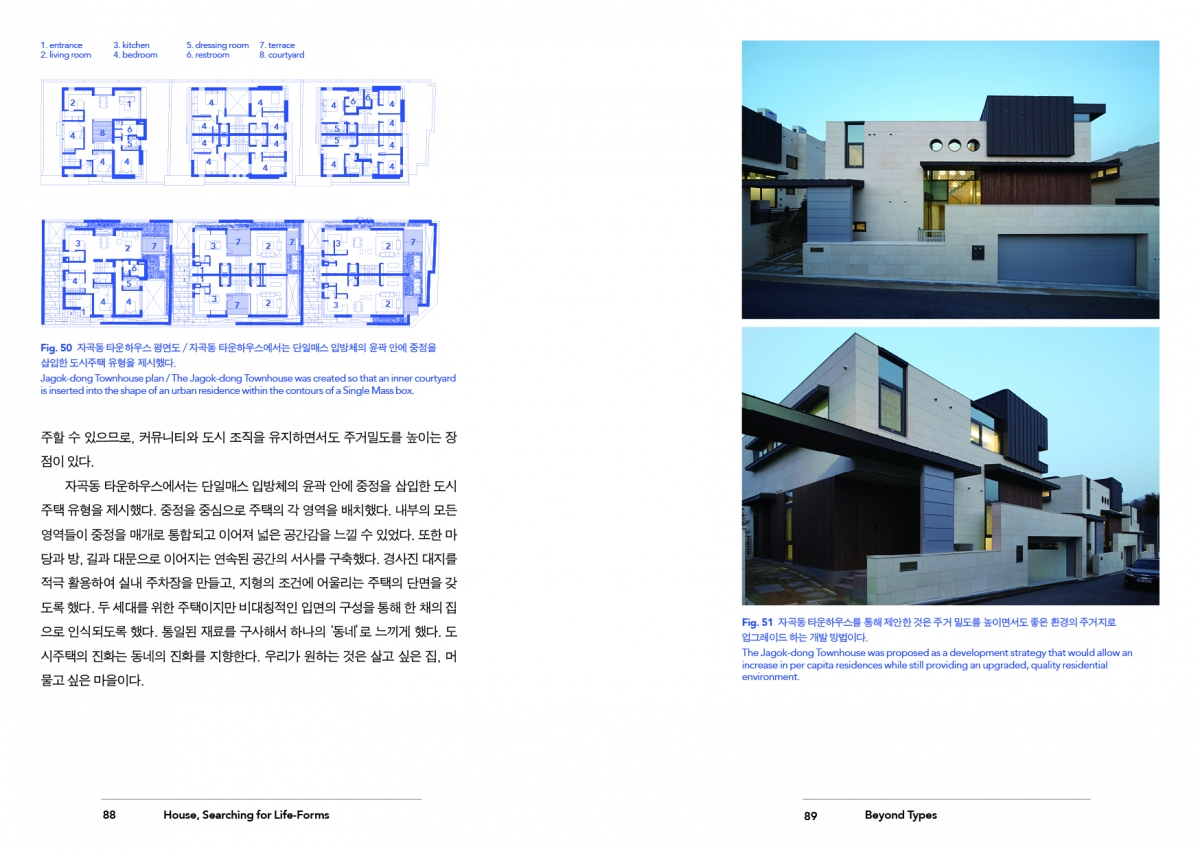 House Searching for Life-Forms – Kim Seunghoy is an intensive look at his residential projects.
The architect of Ewoo School, the Buyeo Resort, and the Goseong Health Center, he has built 45 residential projects over a span of twenty years.
While constructing buildings of different forms, shapes and structure, he has explored and studied residential projects of different shapes and models.
He explains that 'My desire to explore the models of modern urban residential housing is one I have nurtured since the days I measured the hanok buildings of Gahee-dong.' The book distinguishes
his Chae and Kan projects from the Single Mass Box, and the town houses and detached houses that go beyond these two architectural forms. Kim attributes the variety of projects in his career to his different approach to family and relationships, programs and density, technology and memory.
To him, the form of the house is the reservoir from which all other architectural forms spring from.
His commitment to and extensive exploration of residential housing as an architectural form is evident.
This book will no doubt not only be a useful resource for future generations studying residential housing but also serve as a useful model for contemporary architects.​

About the Author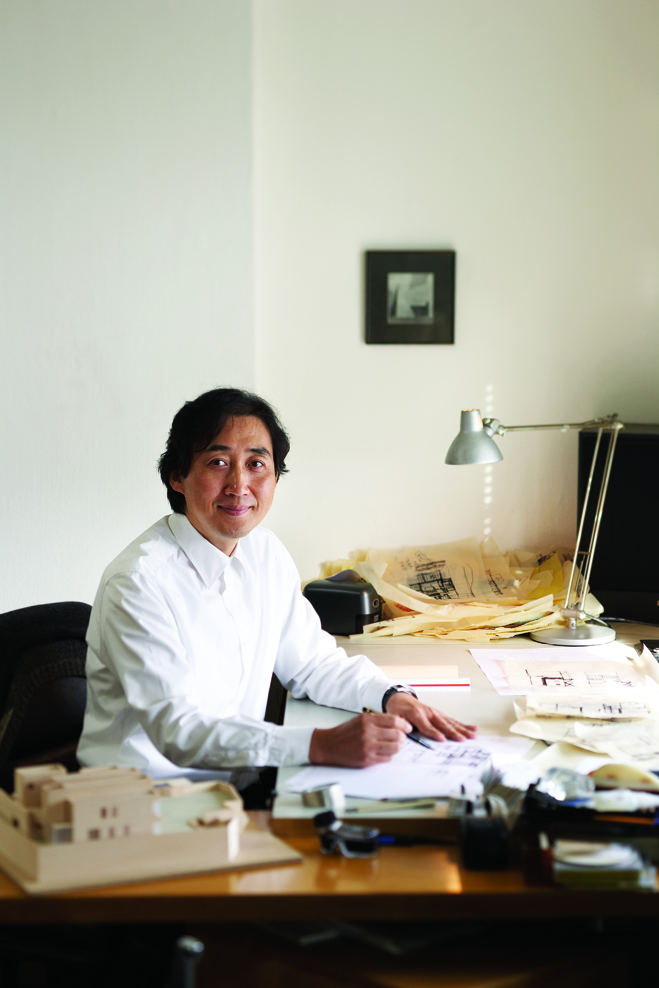 Kim Seunghoy graduated from Seoul National University (SNU) and University of Michigan.
In 1995, he began his private practice KYWC Architects, carrying out numerous projects of varying scales.
He was appointed as a professor at SNU in 2003.
His major works include Ewoo School, Munhakdongne, World Jewellery Museum, Buyeo Resort, YoungDong Church, Jungsun Health Center, Ewha Girls' Foreign Language High School, Jeju Jung Clinic, Soyu, Place J and Masterplan of Seoul Design.
His awards include Kim Swoo Geun Culture Award, Architectural Institute of Korea (Best 7), Seoul Architecture Award,
Architecture Culture Prize, and Ewon Architecture Environment Award.
Along with the Venice Biennale in 2006, he has held various exhibitions at Tokyo, Berlin, Boston, and Rome.
His books include Room for Time.​