Revival of Pattern and Decoration
Thomas Lanigan-Schmidt said 'Good taste is the final refuge of the unimaginative'. Style or decoration are pivotal to design choices made in the late 20th century, dividing critics into opposing camps 'nicht versohnt' (unreconciled) as the filmmakers Jean-Marie Straub and Danièle Huillet would have put it. Would pitting De Stijl vs. The Decorative abandon Piet Mondrian and Henri Matisse to different modern genealogies? Today, is the decorative still considered controversial? Can decoration still be thought of as a crime against modernism, if following Adolf Loos' article which excludes ornament from a concept of modernity? Recent approaches to the Modern, viewed from the perspectives of gender-fluidity and through other non-Cartesian glasses, have allowed the right people to account for the 'shameful' mid-1970s, when pattern and decoration took the lead in western art and design and commercial art fairs (such as Basel). In 2007, the Hudson River Museum curated an exclusive survey of the Pattern and Decoration movement (P&D) exploring a utopian vision offered by American art between 1975 and 1985. This show was accompanied by a catalogue that is modest but offers an in-depth, informative discussion of associated texts and images. The modesty of this approach could have been informed by the restrictions to their budget, but it appears to have been a question of self-policing—sadly neglecting full-colour reproductions that would show the artworks in all their glory. Pattern and Decoration: An Ideal Vision in American Art, 1975 – 1985 (2007) is perfectly acceptable to bring these works together according to an intelligent logic of comparison and lucid critical analysis, but it is not enough to present them in the cast of an album book. Since 2007, as it was not as commercially successful as anticipated, nothing further has proposed related to this material, which means that this attempt was relegated to the footnotes of recent revivalist activities. However, in 2018 and 2019 we witnessed four shows on this period emerge from European contexts: Ludwig Forum Aachen 'Pattern and Decoration: Ornament as Promise' (2018-2019); Musée d'Art Moderne et Contemporain (MAMCO) Geneva 'Pattern, Decoration & Crime' (2018-2019); Museum moderner Kunst Stiftung Ludwig Wien (mumok) 'Pattern and Decoration: Ornament as Promise' (2019); Le Consortium 'Pattern, Crime & Decoration' (2019). The Museum of Contemporary Art (MOCA) in Los Angeles is also planning a larger exhibition that will be open to the work of less recognizable artists and to those not normally considered under the umbrella of P&D.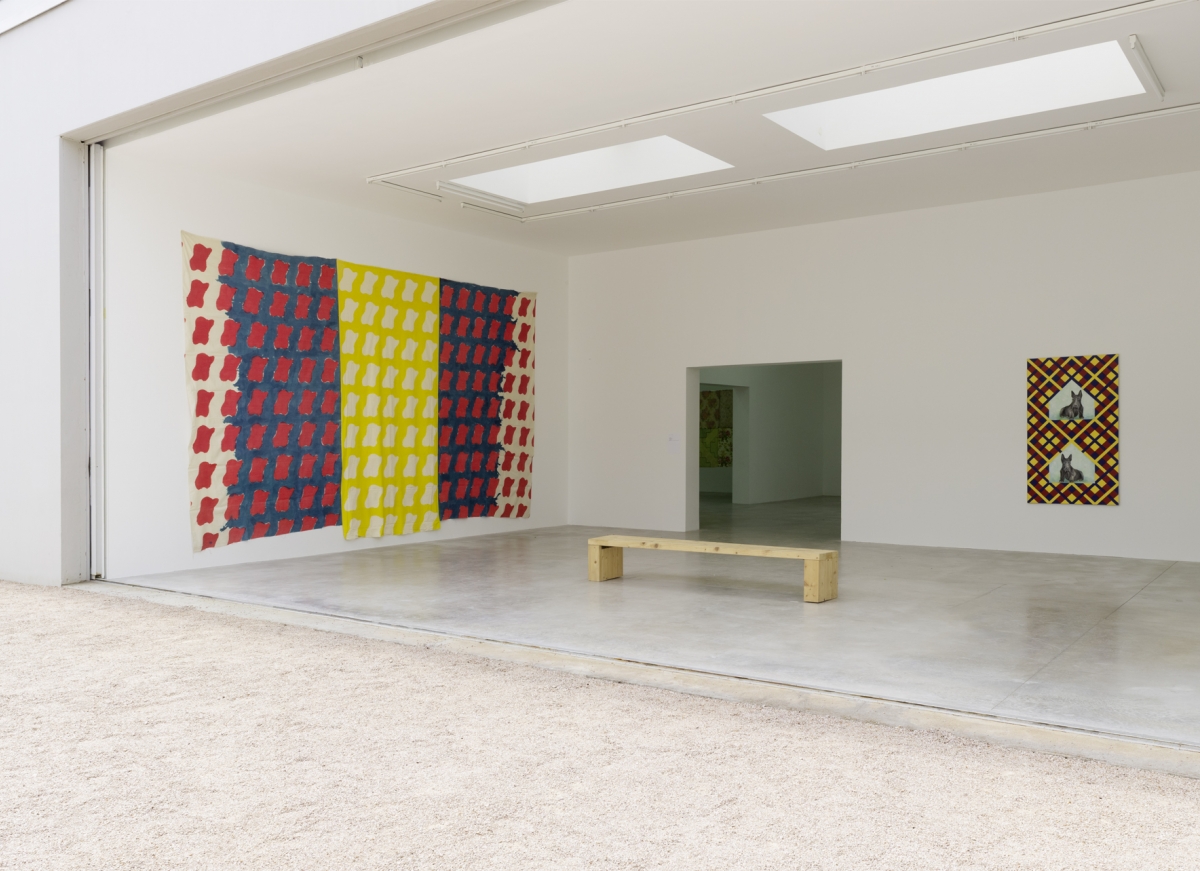 From the 1970s
Back in the mid-1970s, a small group of artists based in New York came together in their studios to share feelings and concepts directed at their contemporary moment. This offered an opportunity to test out statements and intentions before taking final formulation to be sent into public their paintings whose components were fully charged with patterns and decorative elements. Miriam Schapiro, Valerie Jaudon, Tony Robbin, Joyce Kozloff, Robert Zakanitch, Mario Yrissary, and Robert Kushner, forming this pioneering group of artists, used to meet in each other's studios to prepare their action plan. The art critic and artist Amy Goldin joined them to devise what will become the non-hierarchical, feminist, activist and democratic movement, Pattern and Decoration. A self-organizing principle, a strategy, and a formal statement were set up to ensure maximum visibility and efficiency as they began exhibiting their work. As their movement can be assumed to be commercial practices, a more in-depth, tentative approach is required. The curatorial strategies of their exhibitions tended to coalesce around the more prominent figures, with limited or temporary additions of other artists—particularly those based elsewhere across the country or more visible abroad. Holly Solomon, the gallerist and former director of alternative space 98 Greene Street, signed most of them by giving them the opportunity to exhibit solo. Foreign dealers in Zürich and Paris made arrangements with the artists and followed the group shows taking place across Europe by making sales to collectors. Brussels, Aachen, Nice, Berlin, Oxford took the lead. The Ludwig family had access to the best works, with their direct channel to the artists, and gathered a coherent collection of P&D work at the precise moment of its art world reception. Success was as quick as its rapid fall back into oblivion. Is it too commercial? Not necessarily, but the democratic non-hierarchical structure did not allow for leading artists to take the spotlight and achieve greater visibility. It was maintained as a group, a band of brothers/sisters with distant relatives, which was difficult to promote or create a sense of a real future and legacy. The analysis of recent art movements, or groups of artists from the 1960s – be they the New Realism, Arte Povera, Transavantgarde, Bad Paintings – are often centred around a guiding artist/ theorist or an art critic (such as Germano Celant, Pierre Restany, and Achille Bonito Oliva) who often spoke out on behalf of the collective, who wrote the punch lines, who curated shows and who supported the governing group image. The P&D artists were too dependent on their dealers, especially Holly Solomon. If Amy Goldin – who wrote a seminal series of articles and attended the informal meetings at the Robert Zakanitch's studio in the preP&D era – could've taken a more important role in the art world game, but she sadly passed away and never got the opportunity to develop the project to its full potential. This points to all of the missed opportunities emerging over several decades that are also worthy of consideration. The new issues they brought to the public – throughout history and especially in the late 19th century in the UK – had found voice in the figure of William Morris and the Arts & Crafts movement. On one hand craft (pre-industrial in its production process) is known for its decorative mission, including ornament of any type – geometric abstraction, floral motives, animals, etc. – whereas on the other hand, craft signals the handmade, female-produced, the custommade, the domestic items made for homes and by families. The applied arts (usable art) in the home and in street decoration (tiles, wallpapers, stained glass, and glassware, earth ware, carpentry) has long been a source of inspiration for pattern, ornament, and graphics while homemade craft indicates the domestic, the feminine, the anonymous, the forgotten. These were the dual faces and concepts behind many of P&D's artworks. P&D sought to elevate the maligned status of craft and the applied arts.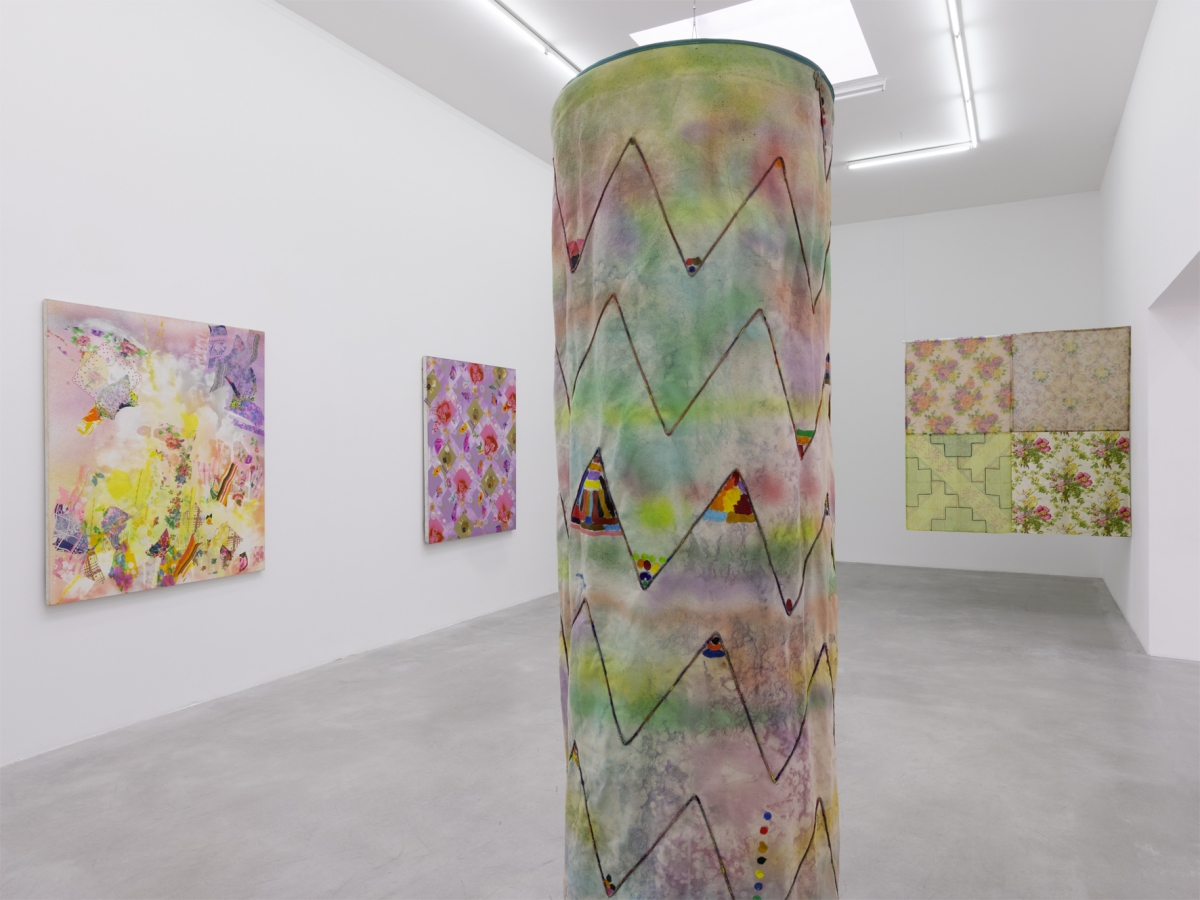 Artists
Non-western craft and pattern (historic or recognisable patterns are representative of trans-historical cultural movements) at work in Islamic art (tiles, stucco in architecture, fabrics) have long inspired Valerie Jaudon's thick interlaced, painterly compositions. Subtle tracery patterns find a twisted symmetry (horizontal and vertical) and act in tribute to modernism offering raw lines dividing painted surfaces. A full palette of colours or a limited range of metallic gold and silver, are served by precise fat brushstrokes, allowing light to constantly push the rate of perception. Joyce Kozloff draws on notions of intense labour to assemble a series of motifs and patterns on huge canvasses quoting the Portuguese azulejos, the Islamic star patterns and other Persian rugs components. Hand-painted on raw canvas, the paint is fluid enough to become transparent to the penciled lines of the compositions. It is literal, and as the patterns are juxtaposed, side-by-side, the painting becomes a journal of notations, a journey and catalogue of crafts, worldwide. In many artisanal practices, the craftsmen retain the different existing motifs to reproduce on plates, boards, parts of carpets, so clients can eventually choose for themselves and commission custom made pieces. Miriam Schapiro introduced feminist theory and politics to the group. An activist and vocal advocate of feminism, she established along with Judy Chicago Womanhouse in early 1972 and the Feminist Art Program at California Institute of the Arts. Also she used collages, transfers, fabrics, stitching, and ceramics. Cynthia Carlson is still concerned with resituating her early painted wallpapers on site: on two adjacent walls, painted in gradations of green and yellow, she displays a series of coloured silicone and bronze cut flowers, accompanied by their painted shadows with ink drawings of weeds and wild flowers. Tina Girouard has been involved with alternative activism in New York's SoHo from the early 1970s, in activities enacted through performance with fabrics and actors. Her fabric paintings stitch pieces of cloth superimposed with pencil drawings and paint. Aside from the individual artists' activities and works, the group should be observed through the lens of gender. Male artists – such as Kim McConnel, Robert Kushner, Brad Davis, Ned Smyth, Rodney Ripps, Richard Kalina, Tony Robbin, Joe Zucker, Robert Zakanitch, Thomas LaniganSchmidt, and Mario Yrissary – occupied early and equal positions in the group.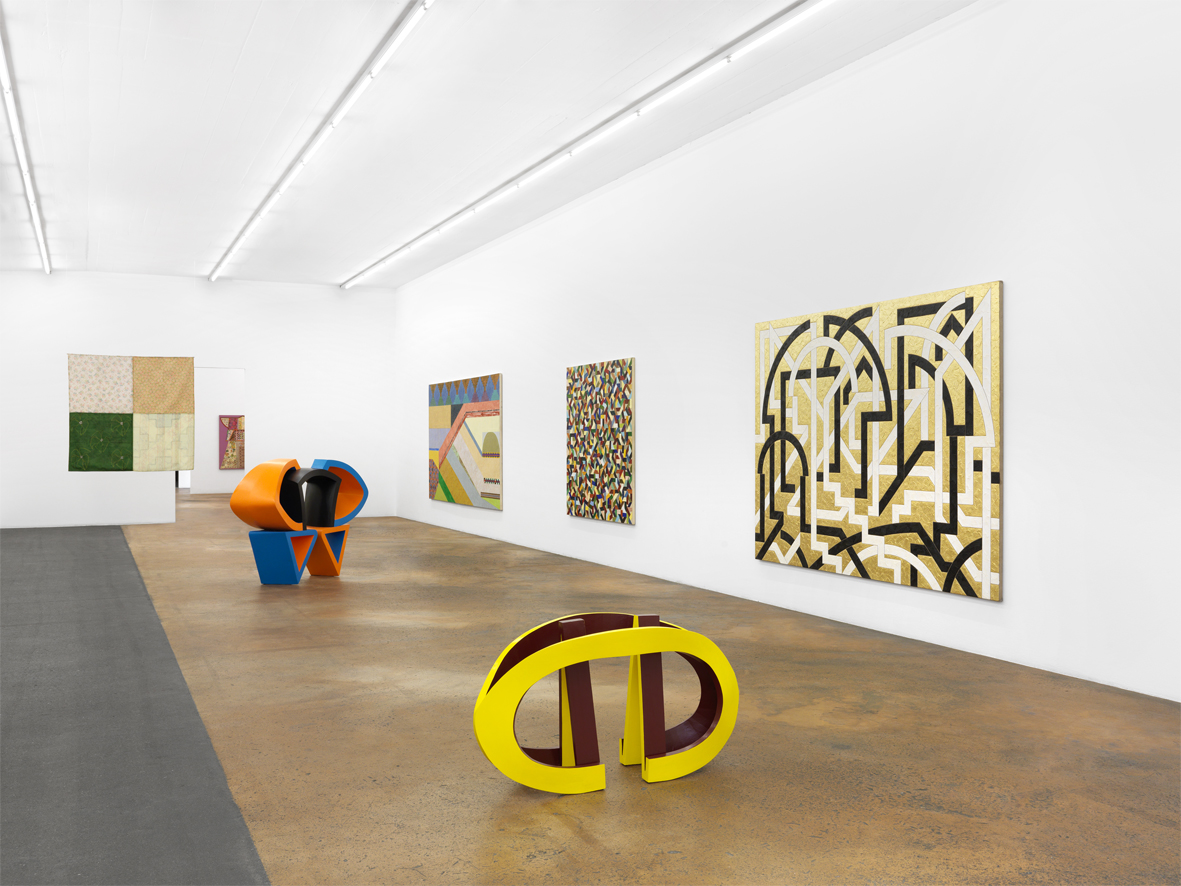 Rediscovery of the Movement
The paired shows in MAMCO Geneva and Le Consortium attested to the power of the decorative and patterned, hosting larger-scale surveys based on a specific certain number of artists and players, issues and topics that were similar in strategy, vocabulary, generation and conceptual references. Those that joined the club included: Claude Viallat, Simon Hantaï, Marc Camille Chaimowicz, Alan Shields, Lynda Benglis, Betty & George Woodman, Jennifer Cecere, Alvin Loving, with a prequel offered to George Sugarman. These figures are mentioned to the benefit of the visitor's experience, dipping them into a maelstrom of free forms and overwhelming colour. To display this flux, and to avoid a chronological or individual logic, the sole space left to curators (and they have used it arrogantly) was a decorative way of pairing works according to colour and formal composition. This means work features according to pictorial and material qualities itself: Robert Zakanitch, Jennifer Cecere, Cynthia Carlson; according to issues of patterns: Tony Robbin, George Sugarman, Joe Zucker, George Woodman; according to formal narratives: Simon Hantaï, Valerie Jaudon, Rodney Ripps and Claude Viallat, Richard Kalina. The exhibitions of Ludwig Forum Aachen and mumok ware based on a collection of works gathered at the time: a large number were first quality choices taken from a selection of artworks by P&D historical figures. The attempt to build a context that is rather academic and pedagogical erased a bit the freedom and unconventionality this art carried on. Why have these shows appeared now in a number of European locations and almost simultaneously? Barriers have been broken, revivalism is everywhere. The decorative is a shelter from chaos, tentatively restoring a space to live with heavy make-up and glitter. Feminist issues tackled by the movement were cast from the emergence of the women's liberation movement. The reception of these shows was positive, enthusiastic and friendly. Commercially speaking, it is not certain that market will feature these artists and this work in the same way again. Colour and free form are forever and for all. Is decoration still a punishment, or a crime; certainly not.
---
Seungduk Kim was born in Korea, and now lives in Paris. Joining Consortium Museum (former Le Consortium, the contemporary art center, Dijon, France) in 2000, she currently works as Co-Director since 2011. She was an Associated Curator in the Collections department at the National Museum of Modern Art, Georges Pompidou Center (1996 – 1998); Project Director/ Art Consultant on an overall art strategy for a new urban development in Doha, Qatar (2011 – 2013); Committee Member of Programming at the Palais de Tokyo in Paris (2011 – 2015); Commissioner / Curator of the Korean Pavillion for the Venice Biennale 2013. Her selected exhibitions as Curator / Co-Commissioner include the Lynda Benglis traveling shows; the Yayoi Kusama traveling shows, APAP 2007, Valencia Biennale 2005, and Flower Power, Lille 2004. She has also worked as an Artistic Director for common space area at the Asia Culture Center (along with Franck Gautherot / Le Consortium team, 2014 – 2016).