Over the course of many years, Koreans have become accustomed to saying that we 'build' (a verb jit-da in Korean) the house, rather than we 'make' (a verb man-deul-da in Korean) one. Other than a house, there are things that we 'build' (jit-da): we prepare rice, farm a field, write a poem, and name someone or something. There is a good reason why we say we build them. It is because, unlike the mode of 'making' something, by putting pieces together repeatedly, 'building' is an important gesture towards this act of creating, oriented towards places that become the basis of our individual lives.
At all times, architectural design is a process of linking a new site with the new people who will be living there, along with their personal hopes and dreams. So there is always something unfamiliar to encounter. It is obvious that a new house should be something new, but there are too many houses already built with old spirit. Architecture must cultivate spaces in which one can enjoy the drama of life in the city. It is tedious to design by simple combinations of valid typologies, which are previously verified mainly based on the functionality and convenience of maintenance. In order to conceal this fact, it has tended to reveal an obsession with detail, but it is not even proper to exaggerate this obsession as a minimalist aesthetic or an architecture of abstinence. Beginning with fundamental questions about the potential of ever-changing constraints and of the site, then drawing them from the various dimensions in architecture — such as spatial organisation, structure, form, and materials — to the unknown end. In my case, architecture appears after wandering, pondering, and straying between the conflicting values. Numerous models and sketches take their place between the inside and the outside, the past and the present, the part and the whole, simplicity and complexity, history and today, and abstract and realisation. The bigger the amplitude during this process, the more dynamic the project result.
In a certain way, practicing architecture is a critical act directed at society and a way of living seemingly imposed by the society in which it is lodged, and also about the customised interrelationship of the space. In this respect, architecture is considered the effort to seek a creative alternative. It is simple but complex, spectacular but not too overpowering, heavy but light in a way, individually independent but harmoniously get together, exciting and tense to meet people's ordinary expectancy but also to betray their anticipation. Architecture is a stage for stimulating life. Realising one's desires for the future — which one wishes to be placed inside the house — involve a spatial value that transcends ordinary experience. The topics of today's house-building are 1) establishing a new relationship while a place and a person, a person and a society, the interior and the exterior, a human-being and nature, a city and architecture, and the past and the present all freely meet and communicate, and 2) constructing potential that creates an expansion of experience and the scenery for performance. ​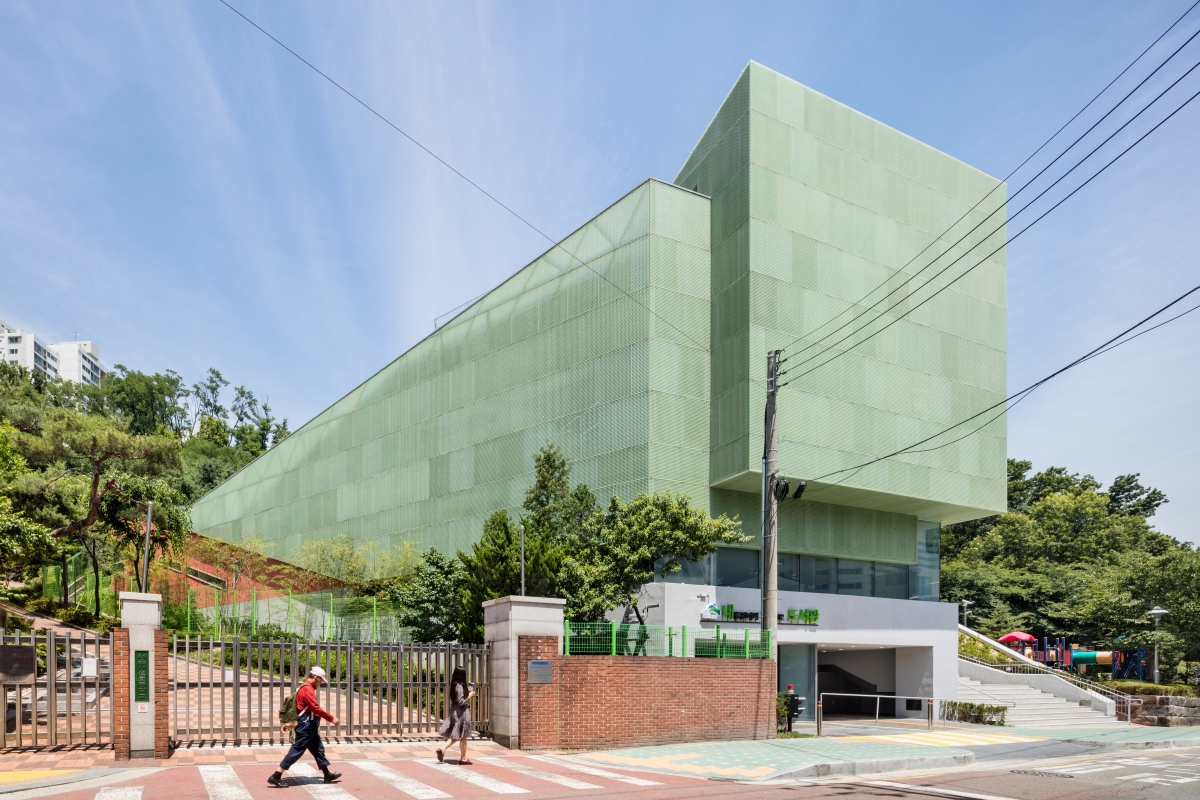 NAESOOP LIBRARY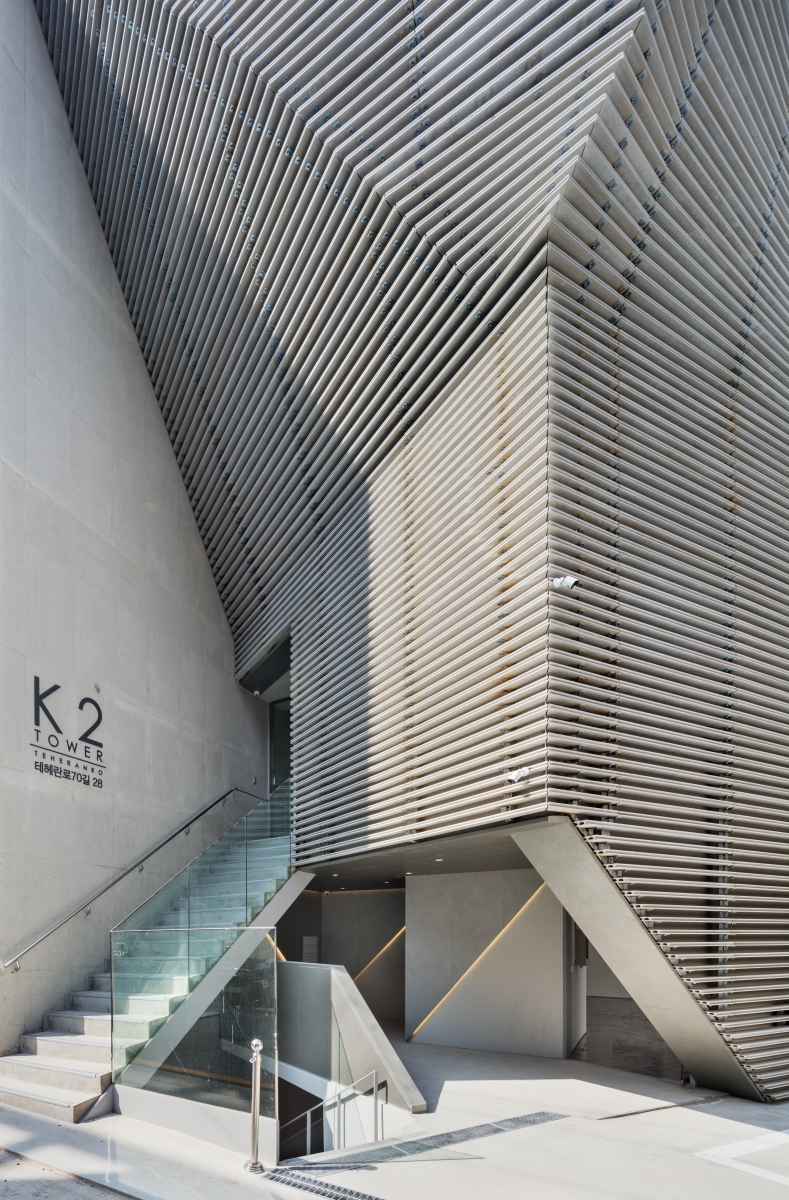 K2 TOWER​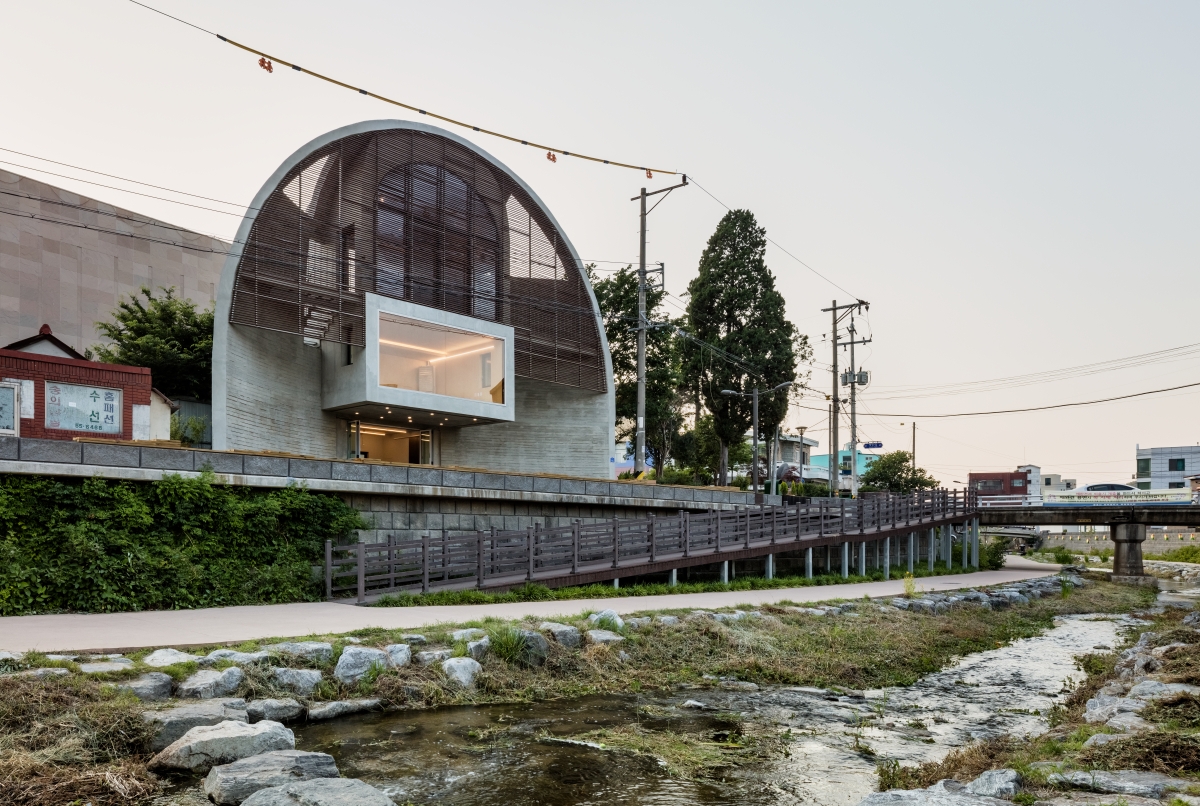 RIVERSIDE APSE​
​
---
Jo Jinman is a founder of Jo Jinman Architects, established 2013 in Seoul and Beijing. He is a public architect at the Seoul Metropolitan Government and an adjunct professor at Hanyang University. He graduated from Hanyang University (Seoul) and Tsinghua University (Beijing). From 2002 to 2012, he worked for OMA (Office for Metropolitan Architecture) and IROJE architects & planners, where he accumulated worldwide experience in completing urban projects with diverse cultural contexts. His recent works include the Regeneration Project of the Public Space in Nakwon Arcade and the Darak Oksu. He was awarded the Young Architects Award, Kim Swoo Geun Prize Preview Award, and the Seoul Architecture Award.