SPACE June 2023 (No. 667)
In the wake of restrictions to daily-life interactions between people due to the Coronavirus Disease-19 pandemic, there has been a surge of interest in virtual reality technologies. It was a means of finding alternative solutions to those daily events, such as meetings and exhibitions, beyond physical limitations. Governments globally have now declared an end to the crisis phase of the pandemic, however, the question of 'what does virtual reality offer us now?' lingers on. In this April, SPACE, in collaboration with OLIM PLANET, opened a virtual reality space, the 'Meta SPACE'. OLIM PLANET has made manifest its vision of a virtual reality experience that could effect change in our daily lives.​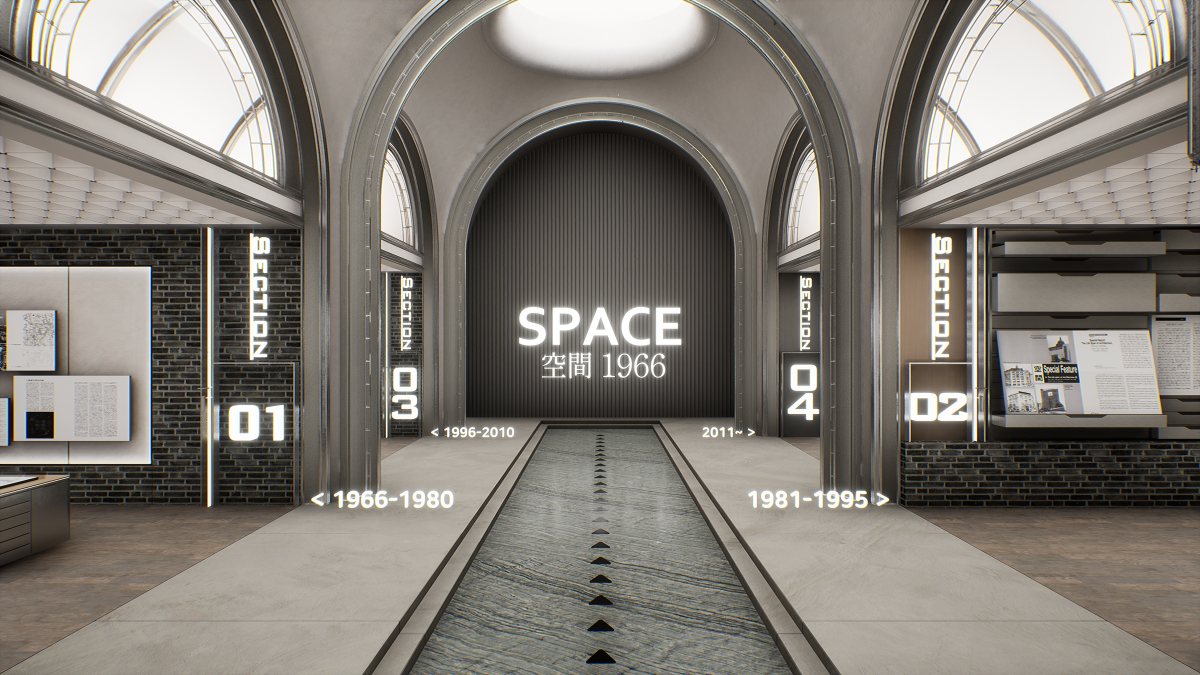 Experiencing the Rewards of Virtual Reality in Everyday Life: OLIM PLANET
interview
OLIM PLANET × SPACE
SPACE: Opening this April, the 'Meta SPACE' used ELYPECS, a 3D virtual reality SaaS platform, operated by OLIM PLANET. What are the features of ELYPECS, compared to other metaverse platforms?
OLIM PLANET: ELYPECS is a 3D virtual reality (VR) platform, based on realistic content. It is a specialized metaverse SaaS (Software-as-a-Service) service that allows companies to create a space suitable for business purposes and to provide an experience of their products and services in virtual reality. Unlike other metaverse platforms which require a certain device specifications, it is accessible via an URL link on the internet, without having to download a dedicated application or programme. Companies can create a virtual space that can be connected with a single button or icon to an existing website. Functions such as video chat and AI human are also added in the form of modules to further enhance the sense of immersion. ELYPECS creates a space in which people can easily access and experience VR in a more convenient way, embedded within their daily lives.
SPACE: There are several examples of collaborations with partners across multiple disciplines, such as TV series, art exhibitions, public entities, and the private sector. What are the distinctive features of ELYPECS that bring greater convenience to the daily lives of its visitors?
OLIM PLANET: ELYPECS can help people experience things that cannot be easily experienced in daily life, alongside lower spatial-temporal constraints. Corporates who seek to provide these services to their users, regardless of their field, consult us for our expertise in the metaverse. 'BESPOKE Home Meta', by Samsung Electronics, now provides their customers with VR experiences to test out the placement of home appliances within representations of their homes. When purchasing products of large scale and high values, customers previously had to rely on specifications of the product in question. However, through this collaboration they can now contemplate their purchase decisions based upon their VR experiences. This project caught the attention of consumers in that it provided such a realistic impression and intuitive hands-on experience of the product.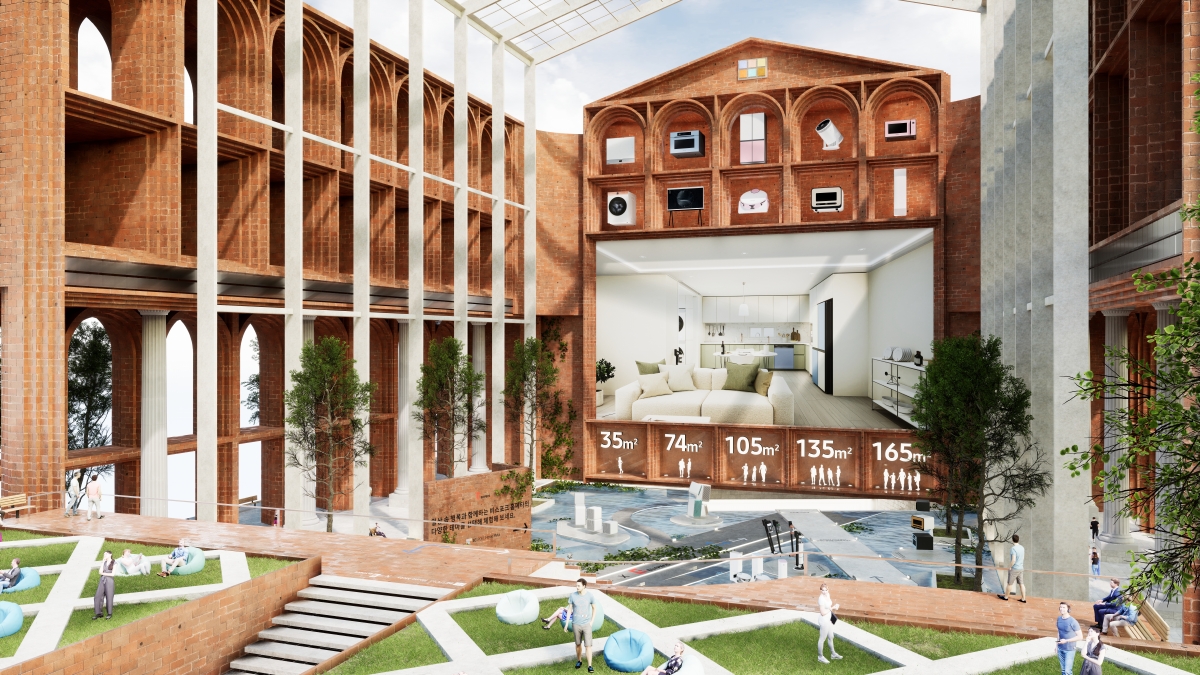 BESPOKE Home Meta​
SPACE: ELYPECS provides greater convenience by realising actions in reality, going further than just providing experiences in virtual space. What is made possible in the 'TV Series Twenty Five, Twenty One Experience Hall', a virtual space based on a narrative?
OLIM PLANET: It was a project that allowed viewers to experience elements of the drama by situating themselves within the hideout of Taeyang High School and the room of the main character, Heedo, in a virtual space. Visitors can fully experience the atmosphere of the drama while looking around the space and enjoy a range of content such as character introductions, still-cuts, and videos. Activities such as decorating the rooms of the main characters and saving the final results as images and communicating with the cast by sending fan letters were also arranged, in which fans of the drama have shown great interest. It was visited by fans from all over the world in more than 200 countries, even after the broadcast of the final episode.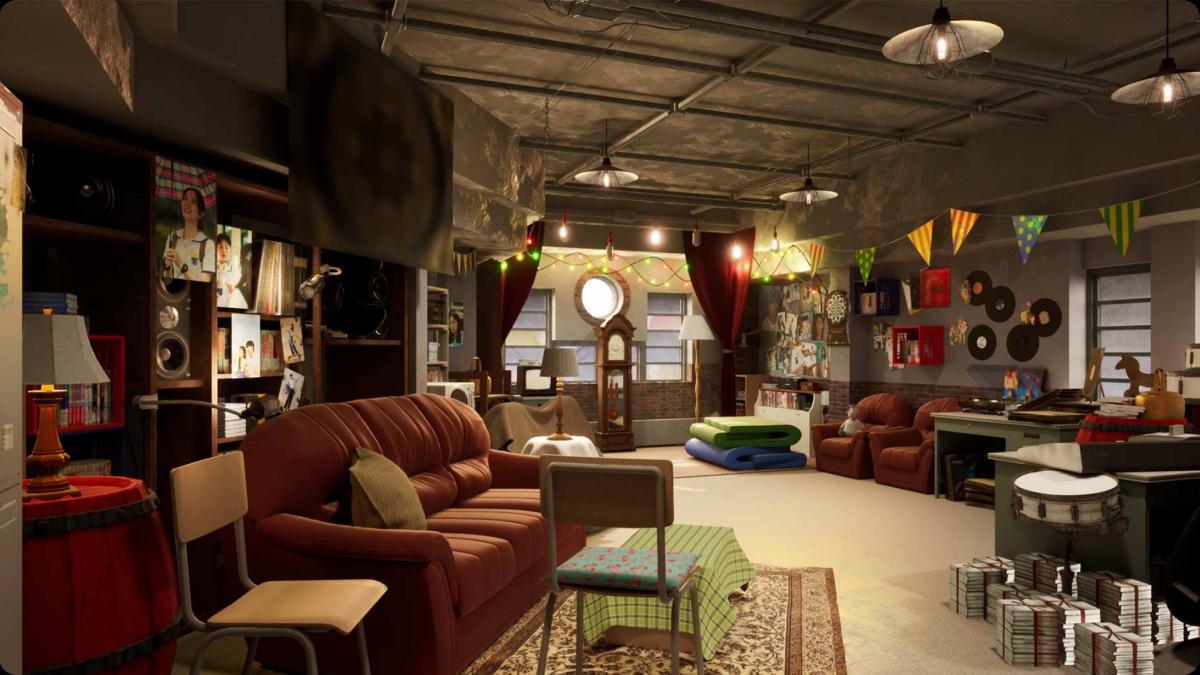 TV Series Twenty Five, Twenty One Experience Hall​
SPACE: What are the processes behind creating a virtual space? Which fields of experts take part at each phase of the project?
OLIM PLANET: The processes vary with the character and purpose of the virtual space. On a general note, we take note of the comments of different stakeholders and grind it into the design, production, feedback, cross-check, and publishing. In terms of projects in the architectural and real estate sectors, we put focus in the manifestation of the actual space and the accuracy of expression. General retail spaces are produced in a joint collaboration with the 'VR space architect' designing the concept and design, adding finishing touches through incorporating market trends and needs of the company in each project. With the expansion in the range of fields in constructing VR spaces, the involved personnel are also very diverse. We collaborate with a diverse range of experts of each fields such as the FE Development Team (front-end, which visually implements the functions for the screen that end users see), BE Development Team (back-end, who develops the logic and operates the infrastructures to select and process data that users want), product design teams (in charge of interaction design & interface designs), PB Development Team (publishing & backoffice, working on the visualisation and coding so that design proposals can be viewed in a web browser), Engine Teams (who develop new technologies and plugins in accordance with product design and requirements, using unreal engine), and the content production team where they produce 3D virtual space content based on the unreal engines. The experts involved in each project may differ, as each team is constituted based on the needs and characteristics of the individual project.
SPACE: The term 'VR space architect' is fascinating. In much the same way as architects predict the movements of users in their designs, when designing a virtual space there seems to be the need to predict users' needs as well as referring to the circulation of visitors in a physical space. What are your main considerations regarding usability in your designs?
OLIM PLANET: As there are multiple ways in which users may approach a virtual space, such as through kiosks, mobile devices, PCs, and large displays, and differences occur in space recognition depending on the hardware. Behavioural patterns when using each form of hardware are also different, and therefore the content is produced with an emphasis on arranging functions according to each kind of equipment. As users experience VR, we focus on adjusting the aspect ratio, view angles, and arrangement of spatial structures so that the space and the contents can be experienced in its most optimal state for each form of hardware. When looking at a space in the PC's 16:9 (horizontal) aspect ratio and mobile's 9:20 (vertical) aspect ratio, the impression of and behaviours within the space reflected in the user's eyes are inevitably different. For example, users who encounter space through a horizontal device are more likely to prefer a spacious, grand space, a free atmosphere with an open field of view compared to users with a device on a vertical axis. On the contrary, in a vertical device a sense of spaciousness is difficult to catch in one view and may cause discomfort, leading to a preference for shorter and more efficient pathways. The difference in user devices therefore leads to different approaches to the space at the design phase.
SPACE: 'Meta SPACE', a virtual space by SPACE, began with the idea of wanting to reveal the vast range of content that has accumulated over SPACE's 57 year history, since its commencement in 1966, in a new way. Where did you find your design motives?
OLIM PLANET: We obtained our ideas from the former SPACE Group of Korea Building designed by the architect Kim Swoo Geun. Rather than simply arranging the SPACE content in a digital space, we wanted our users to experience reading the articles within the former SPACE Group of Korea Building. We contemplated the design and colours to create a space that was not too obvious while expressing the former SPACE Group of Korea Building through subtle symbolism. The materials and textures signal the style and ambiance of the former SPACE Group of Korea Building while the structures consider the flow of users within a virtual space. We believe that it was vital to communicate the futuristic aspects of SPACE, as well as attend to an authentic impression of its long history through the Meta SPACE.
SPACE: After contemplating the content that could be experienced in Meta SPACE, and that which cannot be easily experienced in print or on websites, we requested an exhibition space in which users would be able to read articles from past issues that had been published in distant past. Was there anything particularly difficult about Meta SPACE, perhaps a challenge that didn't emerge in other projects?
OLIM PLANET: In addition to the work of designing the space itself, the level of consideration given to the methods employed to update the content periodically was a major difference to that encountered in other projects. As SPACE is a monthly publication, its internal content has to be updated periodically, yet ensuring a developer was on hand for each update was difficult. In order to minimise the work load, a separate editing function was developed so that administrators could replace and modify contents directly without using a more advanced development programme.
SPACE: Do you believe that the virtual space OLIM PLANET has further potential for future overlap with the architectural field? If so, what is it?
OLIM PLANET: Through the virtual space model house introduced in 2015, customers can obtain information on yet to be constructed homes, community centres, location conditions, and so on, without time and space constraints. In addition, construction companies can also save time and the cost of producing actual model houses. Recently, we launched the 'SH Meta Seoul' to promote easier access to the information of 123 business locations of the Seoul Housing & Communities Corporation based on the map of Seoul. With the continuing trend of economic recession and the recession in the construction industry, such attempts using VR spaces are expected to offer a breakthrough in overcoming the current climate.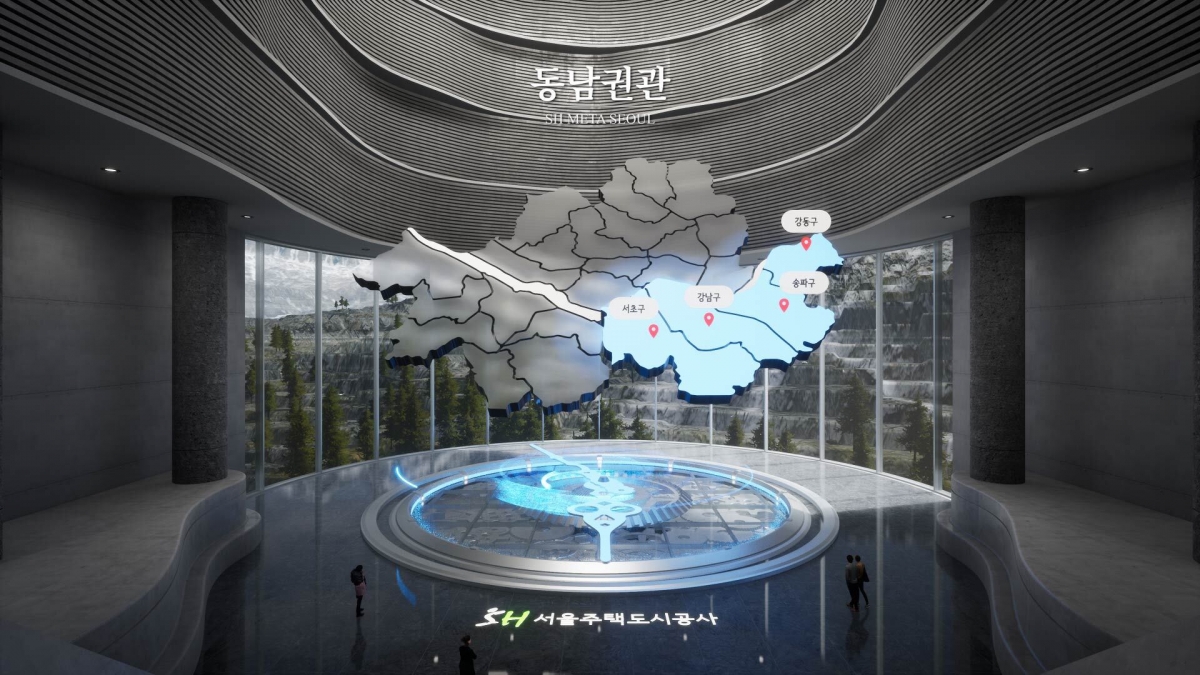 SH Meta Seoul​
SPACE: Virtual spaces such as 'metaverse' have been in the limelight, however this interest has perhaps dwindled as the effects of the pandemic have subsided. Where do you think the possibilities lie for the metaverse?
OLIM PLANET: The term 'metaverse' does not refer to a single technology or experience. It is a concept that collectively refers to virtual worlds such as VR, augmented reality (AR), and virtual spaces where you can experience virtual realms in 3D. Although the popularity of the term 'metaverse' is in decline, technologies building these environments are are still evloving. We build these technologies as SaaS so that not only large companies, but also small companies, institutions, and individual business owners, even non-experts, can incarnate their information and services in 3D virtual space according to their purpose. It is predicted that if more diverse companies have the opportunity to build a virtual space where immersive experiences are possible, it will affect every aspect of our daily lives.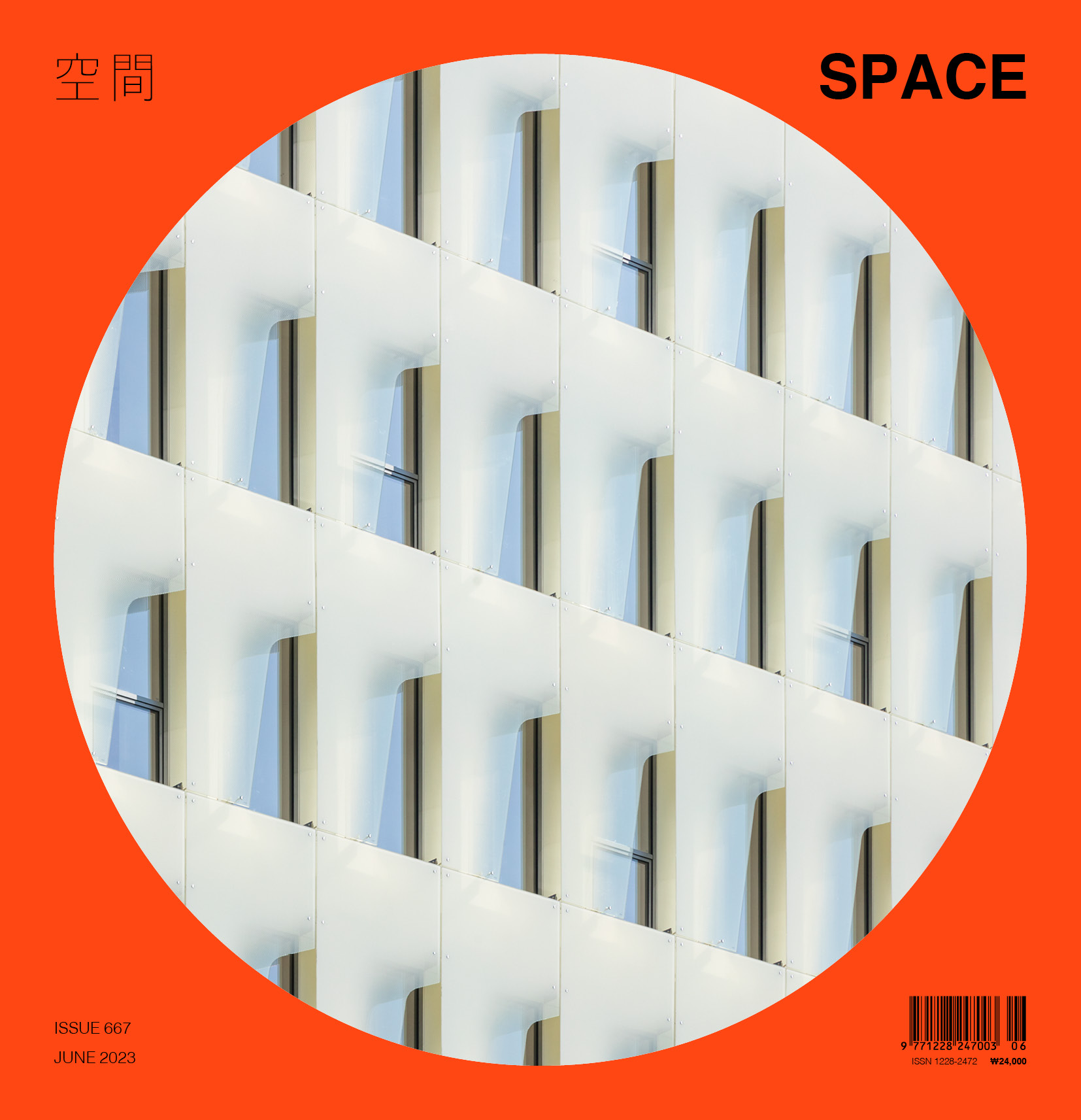 ---
OLIM PLANET is the first in Korea to develop a 3D virtual space SaaS platform, the ELYPECS, and to apply it to diverse fields such as real estate, construction, commerce, entertainment, expo, and art exhibitions, providing virtual space infrastructure based on realistic content.