ʻI am an Architect' was planned to meet young architects who seek their own architecture in a variety of materials and methods. What do they like, explore, and worry about? SPACE is going to discover individual characteristics of them rather than group them into a single category. The relay interview continues when the architect who participated in the conversation calls another architect in the next turn.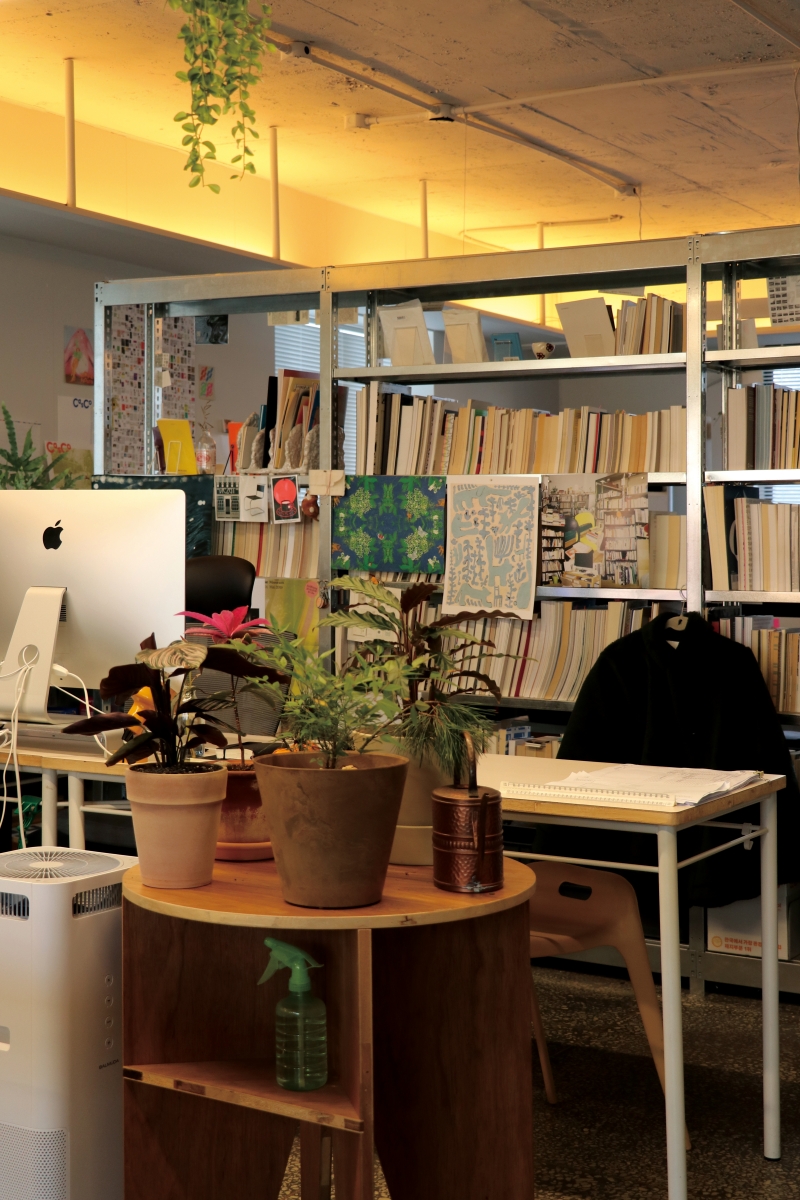 interview Paik Inwha, Paik Myoungwha co-principals, IWMW × Choi Eunhwa
​Sister Act
Choi Eunhwa (Choi): You both majored in Architecture. Were you both influenced by your childhood environments when growing up?
Paik Inwha (IW): Many people ask that question. But there's not one among my parents and relatives who have worked in architecture. When I was a kid, I didn't know what architects did. I chose science and engineering courses in high school just because I liked math. Funnily enough, I found myself reading a lot of novels back then. (laugh) Architecture seemed like it relys on liberal arts.
Paik Myoungwha (MW): I didn't make the decision to go to architecture school as Inwha went to architecture school. (laugh) From a young age, I liked drawing and photography, so I thought about what I could do that would use both skills, and I ended up entering architecture school.
Choi: Even if you both studied the same major, working together is a different story. How did you embark on this family business?
IW: At the end of 2016, when I returned to Korea, Myoungwha also came out of JYA-RCHITECTS. We didn't fix the timing through discussion, it just clicked in that way, and at that time, a person I had known for a long time commissioned a project and we started designing it together.
MW: I sensed that we would work together someday, but it was the timing that was right. If it hadn't been for work, I think the opening would have been postponed a bit.​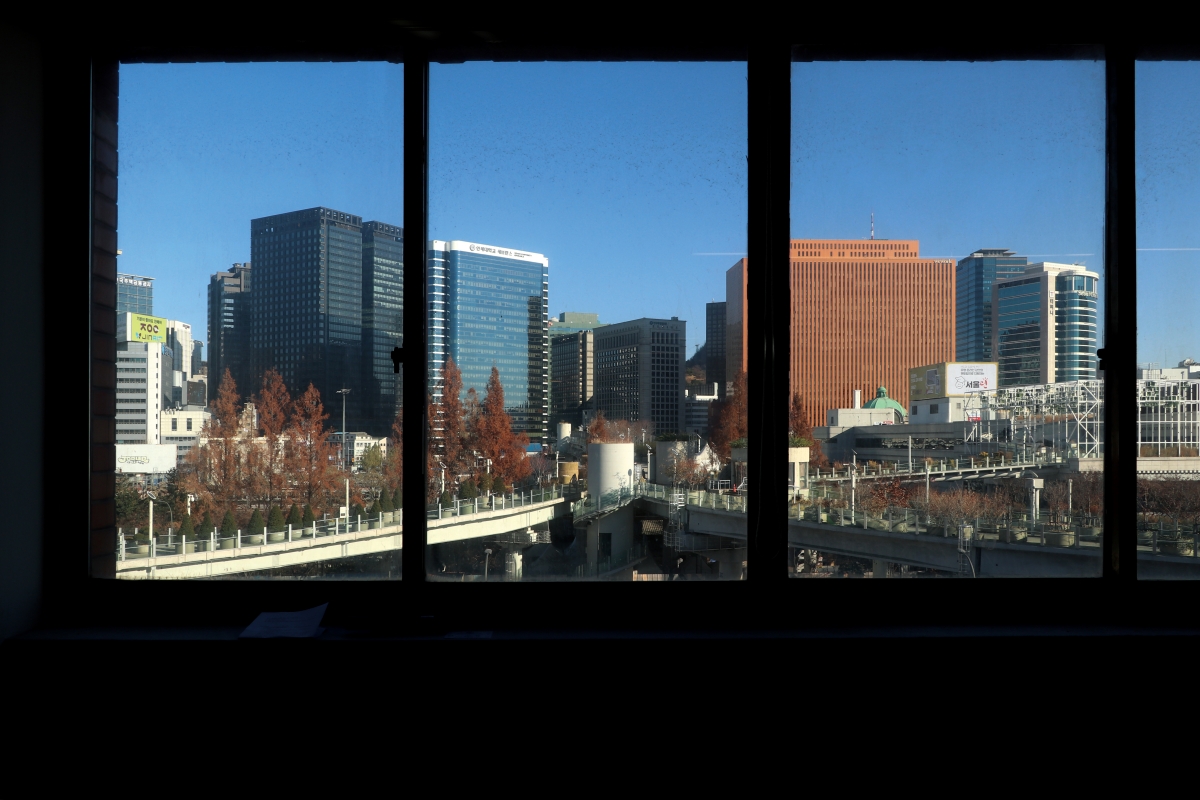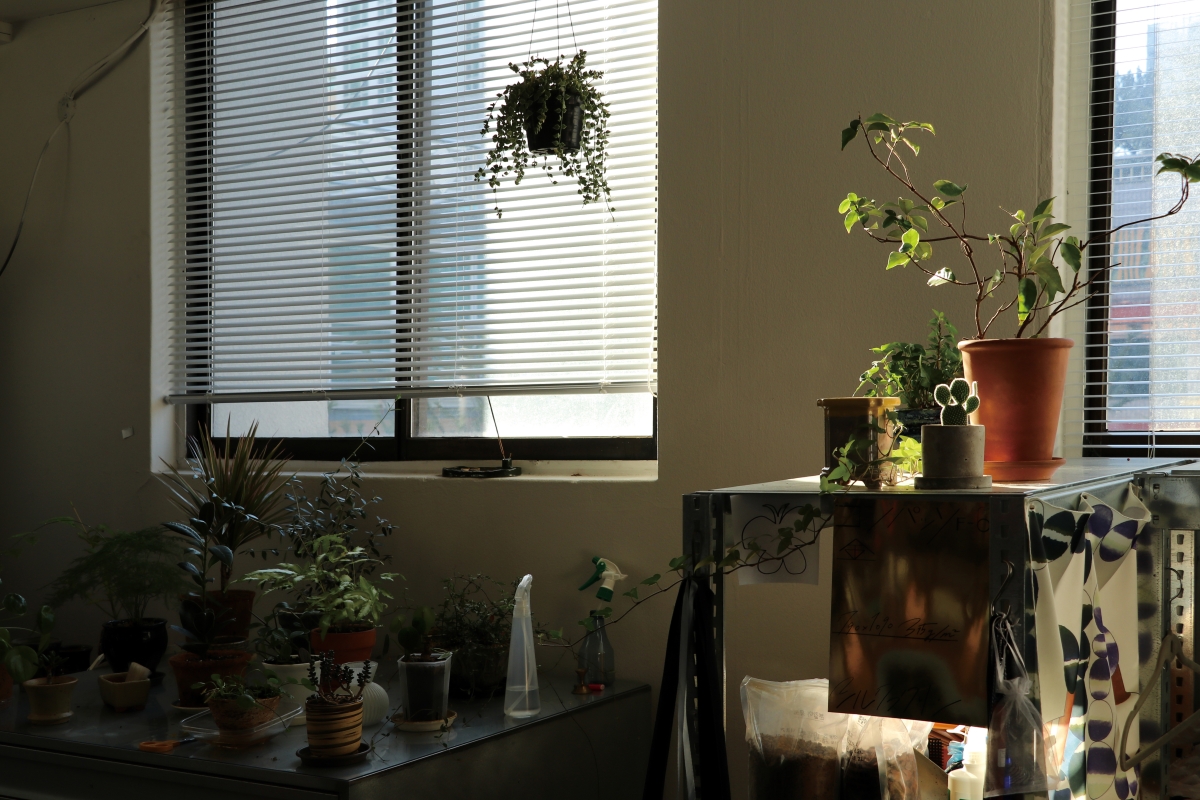 We are Birds of a Feather, yet We Maintain a Proper Distance
Choi: There are so many different styles in architecture. Has the direction and style of the work you pursue individually come to find alignment?
MW: We have a similar taste. This is not limited to architecture, but in general. We have always been like this, ever since childhood. When mom bought a blue dress and a red dress and asked us to choose one, we both chose the same one. It wasn't just once or twice, we were always choosing the same thing, every time for over 30 years. As there were so many cases of choosing the same thing, and we have ended up making the same decisions naturally when we work together.
IW: There is no such thing as good or bad taste, but there are things that we try to persuade and explain to each other when we perceive a better option. 'Isn't this better?': a tit-for-tat kind of situation, per se. There are many decisions to make in the field of architecture, but the fact that there is no disagreement here is a huge driving force.
Choi: Are there any architects in which you have a common interest?
IW: Recently, we have been following the works of fala in Portugal and HARQUITECTES in Spain. We often chat about their projects, saying 'ain't they nice?' While browsing through a book, I put post-it notes on good projects, but there were so many projects with post-its that the sides of the book became worn. (laugh) In addition, these days we are also interested in co-operative houses in Europe. I contemplate the role of an architect in a situation when the budget is low, and observe the detail and persistence of small houses in Japan.
MW: It is better for us to confess that we like almost everything beautiful. (laugh)
IW: I admit it. (laugh) Of them, the ones that I have been indulging in recently are the works of Tato Architects in Japan. There are many points of interest, particularly in terms of in the use of materials and the details. Sometimes the space is made into furniture, and sometimes the space of everyday life is unfamiliar. I haven't been there yet, but Myoungwha visited it.
MW: I stayed there for one day, as I was able to find an overnight stay using Airbnb. I took a lot of photos so Inwha could also see the place.
Choi: Do you ever argue?
MW: We are working with an intern lately, and this definitely soothes the atmosphere, so there are fewer feuds. (laugh)
IW: It is not easy to spit out offensive words. It's merit when someone else is between us.
Choi: As your seats face each other, and the desk for the intern is in between, it's like she's the boss. I figured it was unusual, but now I see the reason behind this choice! (laugh) And there's another person in the office, the graphic designer O Hezin sits in the innermost space beyond the bookshelf.
IW: We have known each other since the first year of middle school. We went to the same high school and college. Since we opened in early 2017, we have shared the office with designer O Hezin, and we even moved together once.
​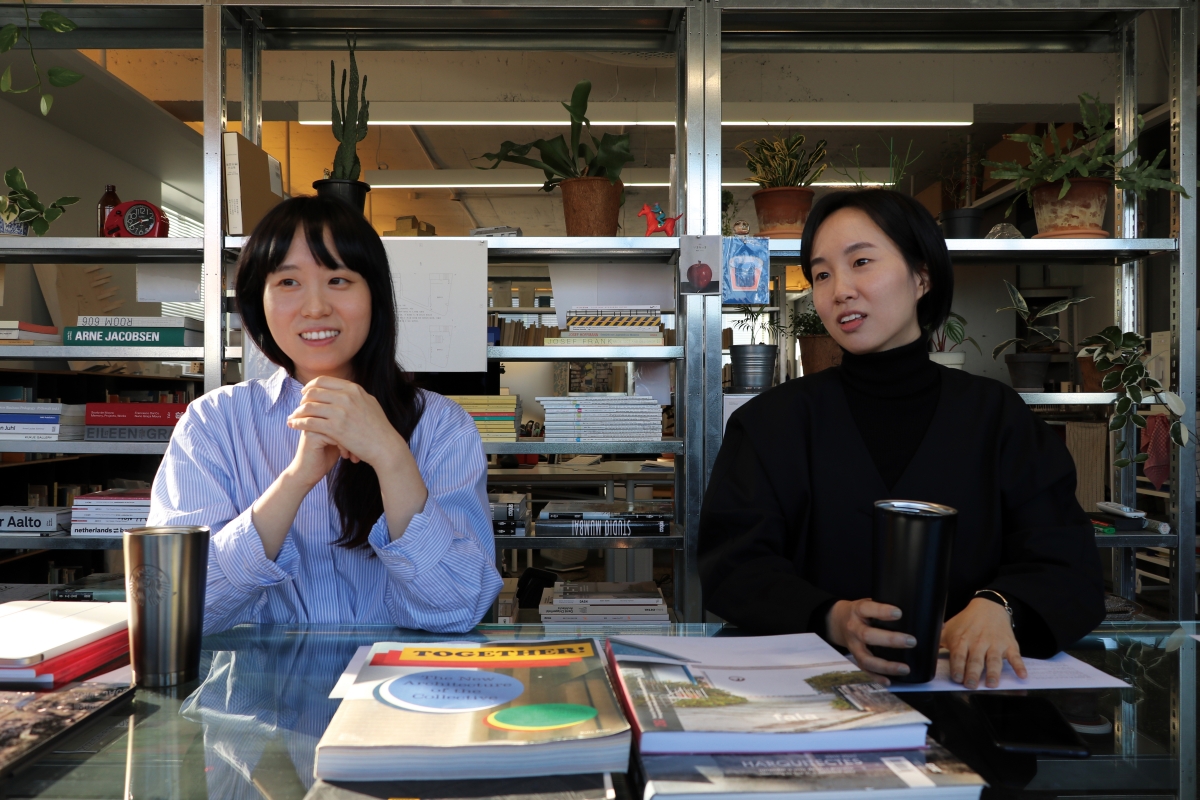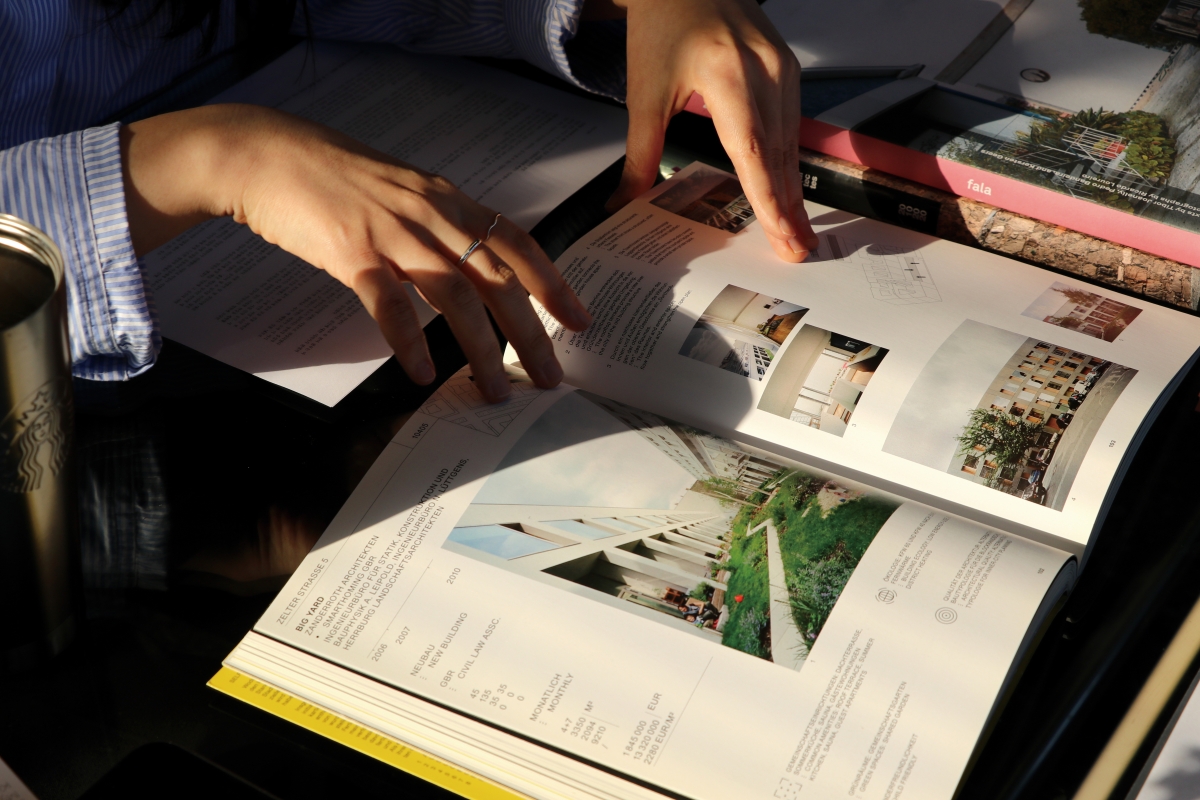 We Begin with the Obstacles and People
Choi: The graphic designer O Hezin and you not only use the same office but also collaborate on projects. You once worked on Stacking Shadow (2018) in '2018 Seoul Focus: Design for Action' exhibition, and I wonder how the two came to collaborate.
MW: We had to make an installation in an empty square in the summer. We worked on making a shade curtain together. O Hezin came up with the idea of overlapping various shadows, while we thought about the shade structure.
IW: By stacking coloured acrylic, we built up coloured shadows. Compared to when we work alone, when we collaborated with designers I felt a huge difference in the working process and the results. So, if there is an opportunity to work together again, I would like to do so.
Choi: Clinic Iksan (2019) also benefited from the involvement of IWMW and O Hezin, right?
IW: Yes, it did. O Hezin worked on graphic design in the entire space, including the signage using three primary colours and geometric shapes. We did the interior work to turn part of the space in a commercial building into a hospital, and the challenges were clear. It was important for the doctor to have a separate evacuation route. We planned to put a door right behind the doctor's seat in the treatment room so that the doctor could escape right away.
MW: At the time of design, there was a major accident at another hospital. While treating a patient, a psychiatrist was stabbed to death using a weapon wielded by the patient. So, we decided that we must do all we can to protect our clients. In addition to the main entrance, we devised another emergency exit. We also had to think twice about designing and drafting furniture. It's dangerous to have sharp edges or to be able to lift them, so we rounded up the corners, made the furniture completely fixed, or made it very heavy. There is nothing dangerous in the hospital. There are no typical flower pot decorations. Patients could harm themselves, so we had to design a design that prevented all premonitions.
Choi: I'm impressed by your expression 'design that prevents all premonitions'. On the other hand, Rabelais books and theatre (2021), on which you recently worked, appears to be a design that has triggered activities and events. What instruments did you apply to the space to be used as 'bookstore in daytime and theatre in the nighttime'?
IW: The client had a clear concept: 'It is a place in which an old monastery or cave church is used as a theatre, laboratory, and studio, but it is disguised as a bookstore during the day'. Architect, furniture designer, and graphic designer were each asked to interpret this in their own way, and it turned out to be very interesting. Since the story of the space is all provided, I thought about how to implement it. For example, when it comes to what appears to be a bookstore during the daytime, when you look into the building from the street, you can see people walking around the stalls and reading books. There is no sidewalk right in front of the building, so during the design process, we put the glass windows inward from the outline of the building.
MW: After passing by the bookstore at the entrance, you will find a secret space with vaults running side by side. It's called a 'cave bookstore', but it's hard to see this space from the outside. One of the requirements issued by the client was to create a space in which visitors could read books without worrying about others. Lectures and screenings also had to be made possible. Beyond that is the client's studio, finally leading to a small courtyard.
IW: It is a project in which the role of the client is significant. The client is running the bookstore in accordance with the tone of the space. Its characteristic is that the arrangement of books follows the characteristics of the space. Books by living authors are in the bright and open front space, while books by deceased authors are in the dark and still space in the back.
MW: Literally you go down after you are buried beneath. (laugh)​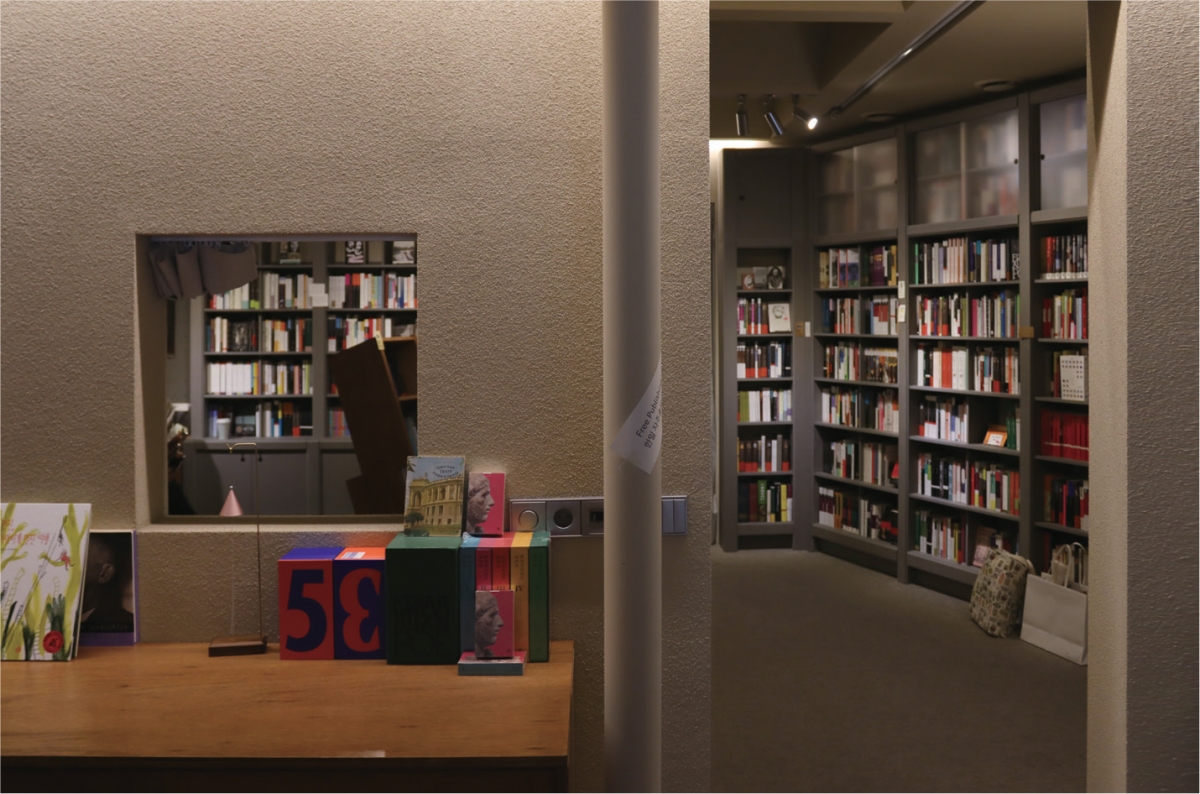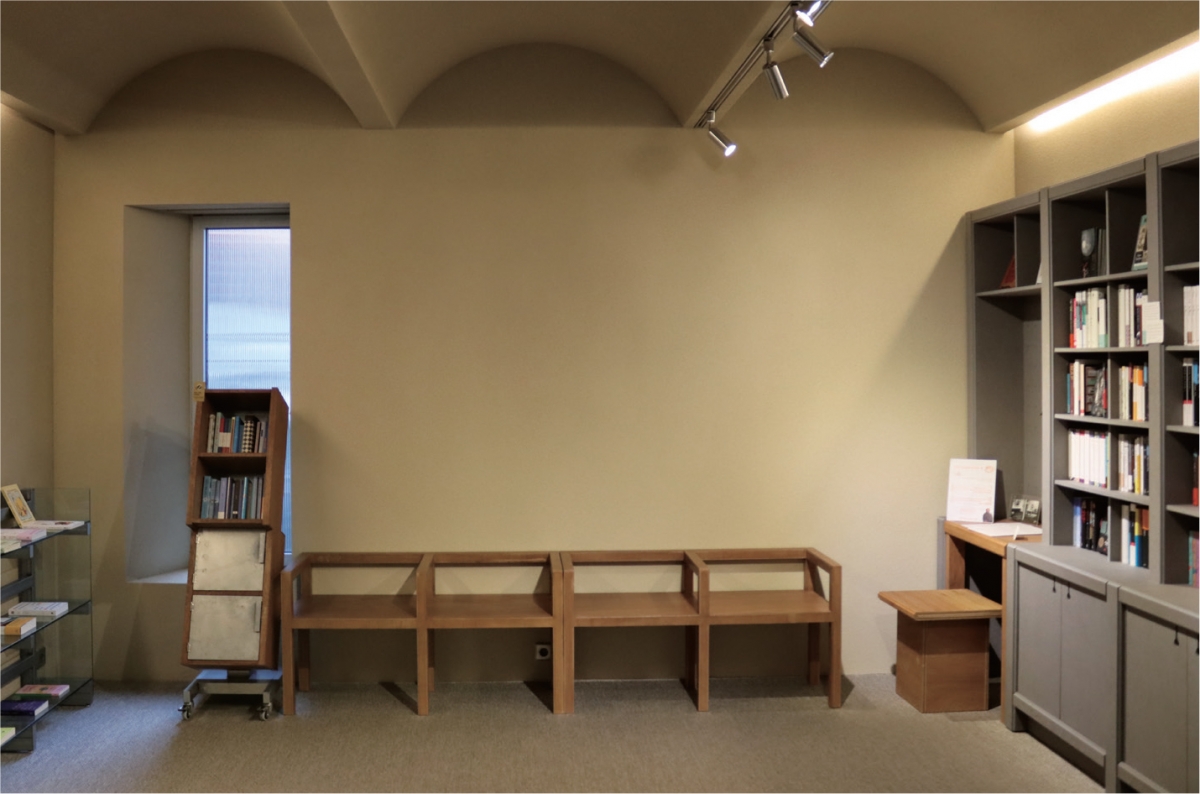 ​Are We Going to Lean In?
Choi: Inwha is also interested in architectural writing and architectural criticism. Aren't you also giving lectures on architectural criticism at Kongju National University?
IW: Lectures are precious time for me and students to read books together. I think writing plays an important part in how you look at and engage with architecture and the city. For example, there is a passage where Jane Jacobs talks about old buildings, saying, 'It is the old buildings that grow fledgling businesses. Because it comes out on the market at a lower price than the surrounding area. You must not touch a building that plays such a role'. There are long lists such as Jane Jacobs, Aldo Rossi, Christopher Alexander, Nakamura Yoshifumi, and Peter Zumthor, but I do not read all of their books, but excerpt from them and share the story with them, delivering a statement such as 'this part still has a contemporary message to us', 'this perspective is still relevant, so 'we better digest this part alone'.
Choi: What are Myoungwha's key interests these days?
MW: I'm more interested in the visuals, now I know that my sister likes writing so much. (laugh) I like to cook, and recently I have been interested in gardening. I deliberately try not to be surrounded by work and architecture alone. When I take a short break, I try to breathe properly. Unlike architecture, there is a great sense of satisfaction when results emerge very quickly. I focus on dishes that can be completed in just an hour, and in plants that change every day and with every season.
IW: For that reason, on weekends, whenever possible, I try to cook my own meals. These days, we also go to yoga together after work.
Choi: Both work and rest seem to fit perfectly between you two people. Do you plan to continue this two-party system in the future?
MW: It's great to be paired with each other, but as there is an intern in our office right now, the synergy and possibilities emerging coming from a further voice cannot be overlooked.
IW: I would like to take on one more person next year, hopefully, and I just wish for the best.
Paik Inwha and Paik Myoungwha, our interviewees, want to be shared some stories from Lee Haedeun and Choi Jaepil (co-principals, o.heje architecture) in February 2022 issue.​
​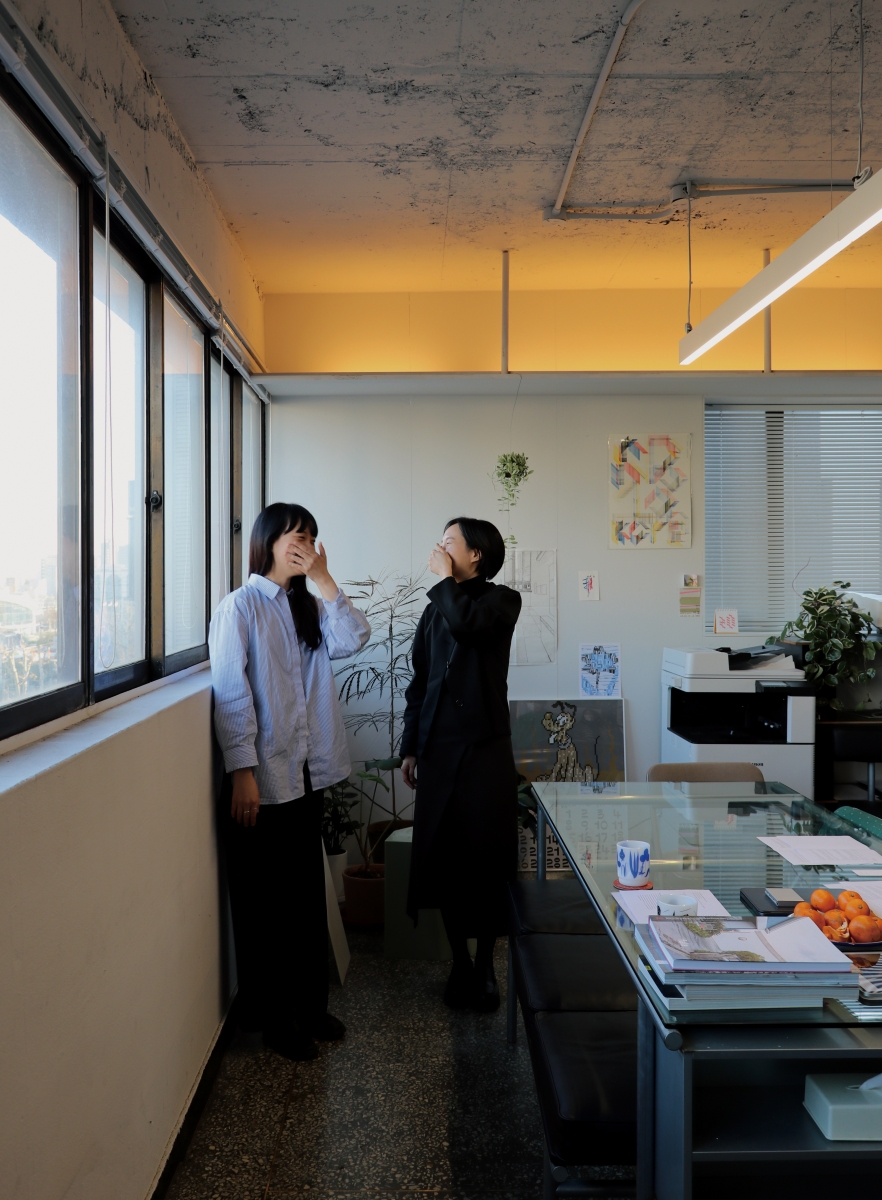 ---
Paik Inwha studied Architecture at Hongik University, Korea, and at TU Delft, the Netherlands, from 2005 to 2015. Her master studies were focused on designing collective housing and after graduation she worked in related fields at Vanschagen Architecten in Rotterdam. She is an adjunct professor at Hongik University and lecturer at Kongju National University.
Paik Myoungwha is a registered architect in Korea. She studied Architecture at Myongji University, Korea from 2006 to 2011. She worked at JYA-RCHITECTS in Seoul from 2013 to 2016, participating in the design of Shared House sodam sodam, Mokdong 523, Hwanggeum-dong House renovation project, and Byeopssi school. among other projects.