Attitude of Architectural Exhibitions during the Pandemic: The Venice Architecture Biennale 2021​
The 17th Venice Architecture Biennale, originally scheduled for May 2020, was delayed once to August due to the COVID-19 global pandemic, and then again rescheduled for 2021. Still not immune to the impact of the pandemic, the event finally opened on 22 May. Since the construction of the Korean Pavilion in Giardini Della Biennale, SPACE has remained on-the-scene with reporting about the Biennale, but we could not visit this time. Now we are in the post-COVID-19 era, it is ever more apparent that we cannot return to the way things once were. The architectural exhibition also faces inevitable changes. During the pandemic, SPACE is going to sketch the response of the Venice Architecture Biennale 2021, one that will be open until 21 November even though at a distance.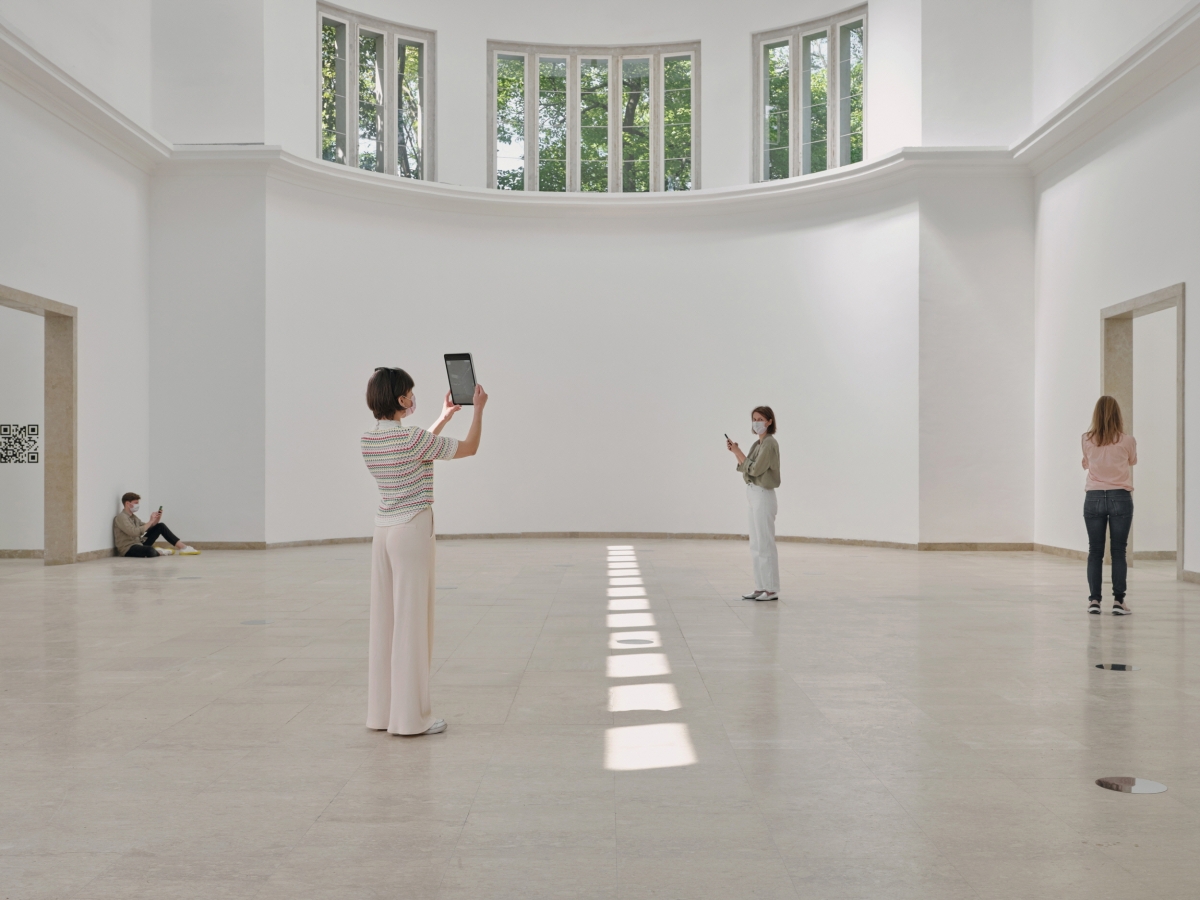 '2038 – The New Serenity' of German Pavilion / ©FedericoTorra​
As if possessing foresight of the global emergency of COVID-19, Hashim Sarkis, the curator of the 17th Venice Architecture Biennale, chose 'How Will We Live Together?' as the guiding theme. At first glance, this seems like a topic aimed at the pandemic era, but we should read the original intention behind this question once more. ;We need a new spatial contract. In the context of widening political divides and growing economic inequalities, we call on architects to imagine spaces in which we can live together in a generous way', said Hashim Sarkis, presenting the guidelines as follows:
How: speaks to practical approaches and concrete solutions, highlighting the primacy of problem-solving in architectural thinking.
Will: signals that look to the future but also seek a particular vision and determination, drawing from the power of the architectural imaginary.
We: the first person plural and thus inclusive of other peoples, of other species, appealing to a more empathetic understanding of architecture.
Live: means not simply of existing but thriving, to flourising, to inhabiting, and expressing life, tapping into into architecture's inherent optimism.
Together: implies collectives, commons, universal values, highlighting architecture as a collective form and a form of collective expression.
?: indicates an open question, not a rhetorical one, seeking (many) answers, celebrating the plurality of values in and through architecture.
The topics presented by Hashim Sarkis remain the same as two years ago.and, In addition, the exhibitions are held across two venues, the Giardini and Arsenale. There is no major change in direction, but the exhibition method and programmes are slightly adjusted according to public health rules and hygiene procedures in accordance with the Italian regulations on COVID-19. In the process, Hashim Sarkis encouraged curators to avoid exhibition methods by browsing books or catalogues browsing, and to create simple, clear and accessible digital displays. As for the criticism that the biennale is more suited to an exhibition catalogue than to an exhibition display in an interview with a webzine, he retorted, 'How architecture presents itself to the world is very important' and 'I asked them to emphasise the experience, emphasise the installation but not to make it a book'. 'The pandemic is not an explicit concern of the exhibition. While we may not be addressing the pandemic directly, we are addressing the underlying reasons that led us to a global pandemic', adding, 'I feel it's too soon to answer questions about what life will be like after the pandemic', which implies that the biennale is dealing in a rather cautious manner with COVID-19. Then, under his direction, what themes and forms are pursued by national pavilions?
First, let's take a look at some national pavilions which focus on experience and installations based on the space of exhibition hall as the previous biennales and Hashim Sarkis' order. A four-storey pine structure under the theme of 'American Framing' stands in front of the American Pavilion. This explores softwood as a building material of early settlers in America, which is cheap and did not require sophisticated carpentry skills, highlighting wood as a sustainable building material. Paul Preissner, the curator of American Pavilion noted that 'The experience of the pavilion reconditions attitudes towards the widely used but unprivileged construction method, and introduces the topic anew, presenting the vaguely familiar as something profoundly wonderful'.
The Danish Pavilion presents 'Con-nect-ed-ness', a design formed of a cyclic rainwater system inside and outside the exhibition hall. It is a closed-loop system in which rainwater from the outside circulates along pipes through the exhibition. Visitors can become part of the cyclic system while exploring the spaces of the exhibition, by encountering a flooded room, and drinking a cup of tea brewed from the herbal plants that absorb water from the cyclic system. This is also an exhibition that re-recognises sustainability and connectivity through experience.
Titled 'Resilient communities', the Italian Pavilion constitutes an interdisciplinary research laboratory investigating how architecture can respond to various issues linked to climate change. A journey of active reflection is planned for visitors while passing through sections filled with a lot of graphic novels and game-related forms.
In addition, redefinition and alternatives to 'Together' are suggested by the Croatian Pavilion's 'TOGETHERNESS / TOGETHERLESS', the Peru Pavilion's 'Playground, Artifacts for Interaction', and the Nordic Pavilion's 'What We Share. Co-housing model', and the biennale is dominated by seeking 'Will' like the Korean Pavilion's 'Future School', Brazilian Pavilion's 'Utopias of Common Life', and New Standards in the Pavilion of Finland. ​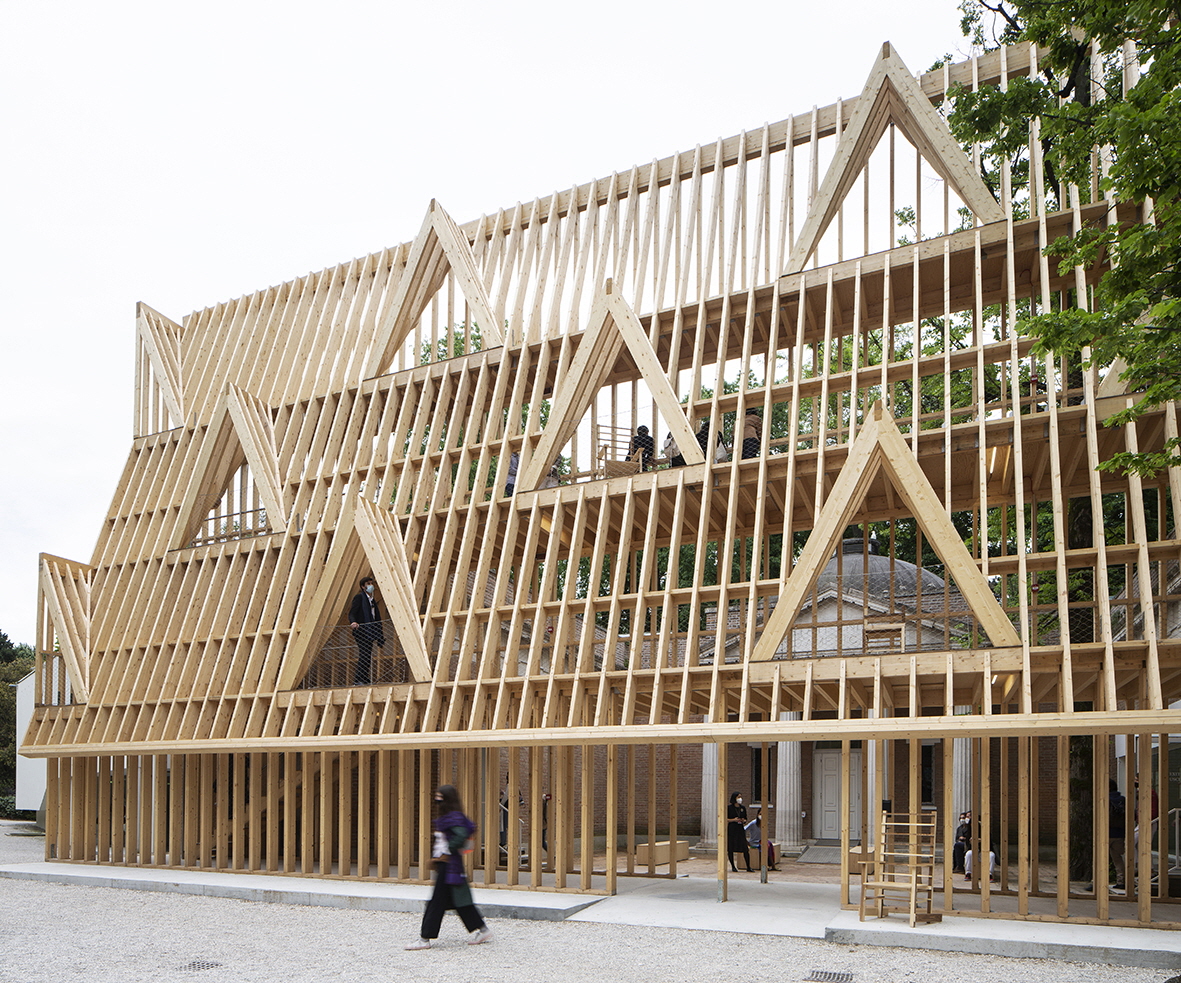 ʻAmerican Framing' of American Pavilion / ©Francesco Galli
ʻFuture School' of Korean Pavilion / ©Francesco Galli
On the other hand, it is noteworthy that non-human beings such as plants and animals, which have been easily excluded from architectural and urban discourse, started to emerge as the main character of exhibition. Under the question of 'Who are We?', the Dutch Pavilion explores how architecture can be more inclusive of diverse identities and species, and eventually calls for the inclusion of whole ecosystems. Architect Afaina de Jong, who is participating in the exhibition, said, 'we often – knowingly and unknowingly – design with a very small group in mind',adding, 'If we want to talk about how we will live together, we first have to get a true understanding of how different people live, and even soil, plants, and animals'. Alongside de Jong, Debra Solomon presents video works under the title Multispecies Urbanism, which presents a vision for democratic urban design where ecosystem management and care are the driving force.
Studio Ossidiana, who participated in the theme exhibition, calls in 'Bird' to their exhibition. The exhibition separates the relation between bodies/species through an intermediary object, an exercise in coexistence between a human and a bird. They directed their interest towards the architecture through which we relate with other animals, where we visibly influence their lives, rather than towards 'untouched nature'.
Studio Superflux set out a banquet for all forms of life. They present a four-metre-long dining table with stools for 11 different species and humans. Not only birds, insects and reptiles, but also those creatures considered harmful are included here, such as mice, wasps, and fungi. Superflux co-founder Anab Jain explained, 'By extending an invitation to dine together with other species, the intention is to start to see other non-humans as equals, and to acknowledge the roles we all play in ensuring that our planet continues to thrive'. All these exhibitions uniformly argue that 'We' should be redefined as a more pluralistic pronoun beyond human beings.​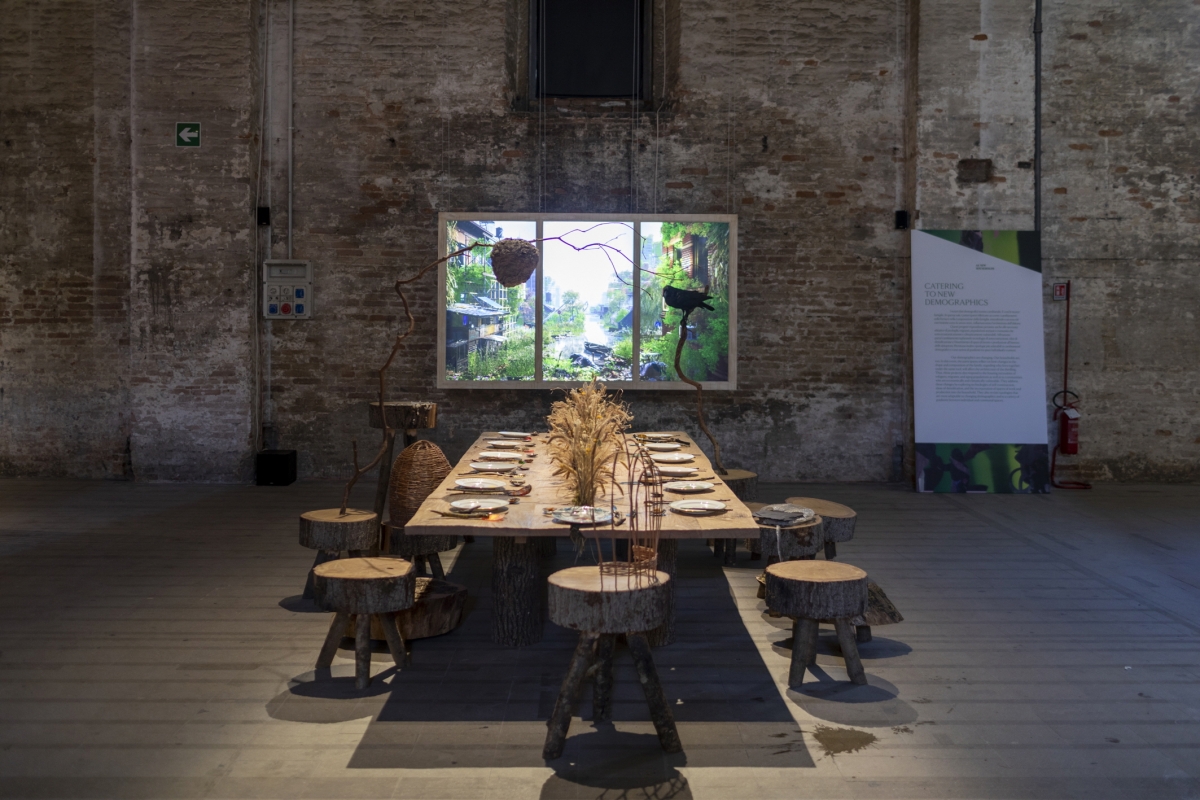 Refuge for Resurgence
of Superflux / ©Marco Zorzanello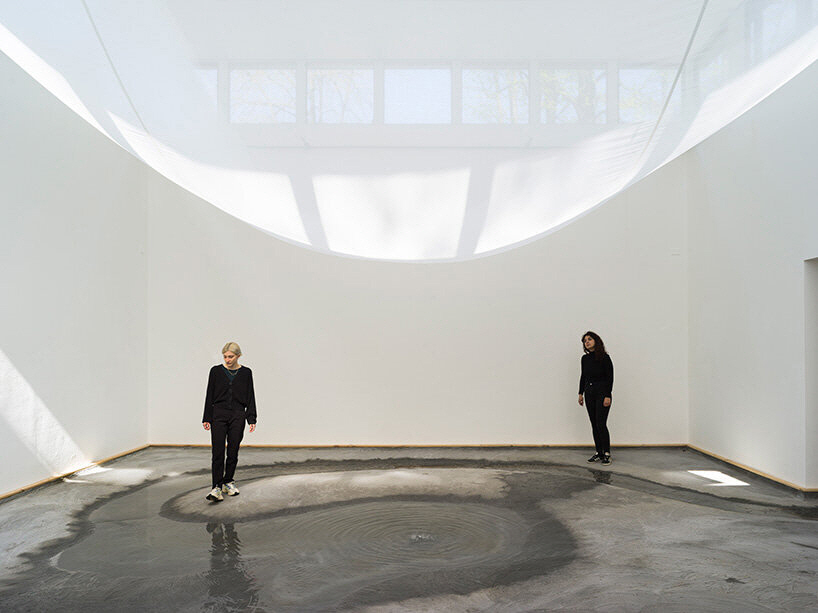 ʻcon-nect-ed-ness' of Denish Pavilion /©Hampus Berndtson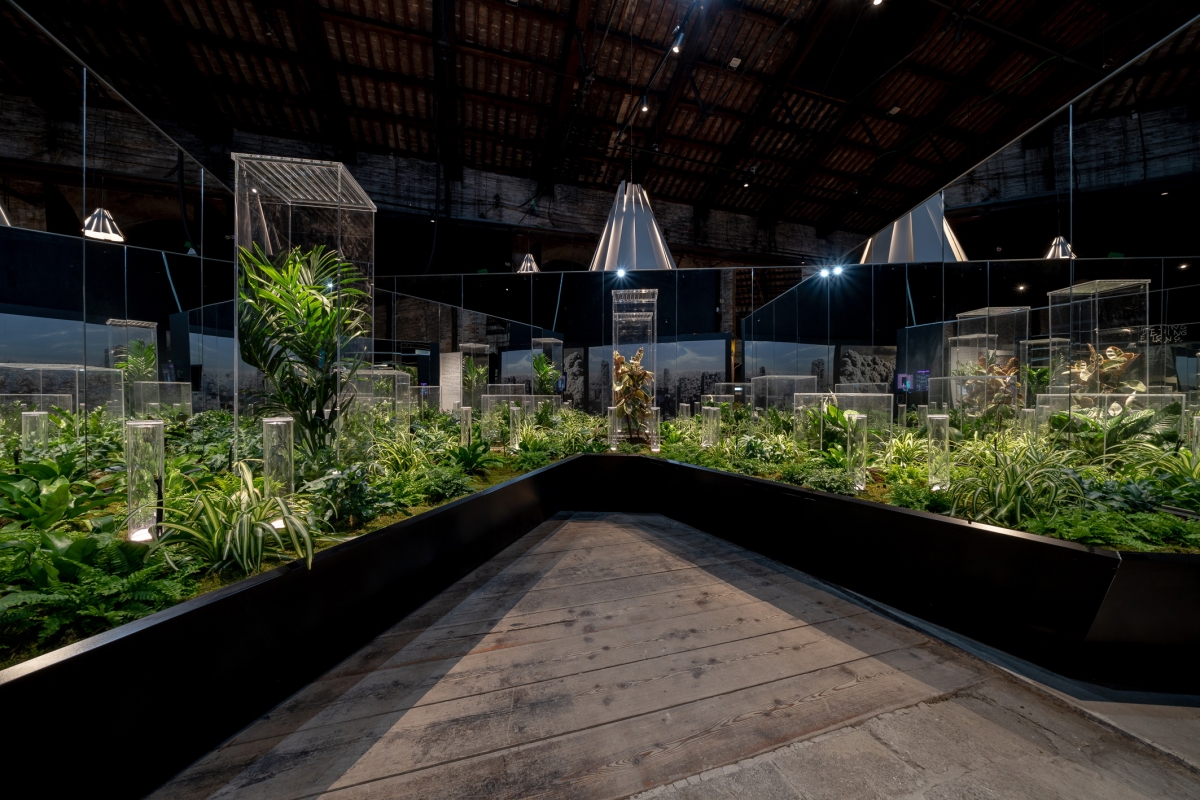 'Comunità Resilienti' of Italian Pavilion /
©Andrea Avezz
In this way, with the national and thematic exhibitions in Giardini and Arsenale, online exhibitions are also on display. In addition to transmission of main exhibition through online platforms, National pavilions also present independent online exhibition contents. The Korean Pavilion launched 'Future School Online' to give a glimpse of programmes that are running simultaneously. Among them, one national pavilion catches the eye: the German pavilion. Titled '2038 – The New Serenity', it empties the inside except QR codes engraved on the wall, allowing visitors to access the exhibition. In the exhibition, the space in which visitors stand is not important but the year 2038 stands out. The German Pavilion, with only a few QR codes, became considered as an arrogant exhibition for the visitors who flew thousands of kilometres to see it, and yet it also provides an opportunity to think about how an architectural exhibition can exist between reality and fiction.
The new digital platform Biennalepavilions is also noteworthy. The initiative for biennalepavilions.com was established by six National Pavilions (Estonia, Finland, Luxembourg, Great Britain, Lithuania, and Switzerland who belong to the Commissioner Group – a self-organised group of around 25 countries who have been meeting regularly since the summer of 2020. They have set up their own initiatives to provide opportunities for many who cannot visit Venice to participate in the exhibition. Currently, this portal enables visitors to browse each pavilion page for main information about the exhibitions of 21 national pavilions including the Korean Pavilion, with a calendar that organises various events. Also, the hyperlinks to each independent website are fully linked.
The 'Curators Collective', which started with a convening by Shin Hae-Won, Korean Pavilion's curator, also established a platform (curatorscollective.org) as a space for engagement between curators and commissioners of participating countries. Initiated by curator Shin in the initial video conference in May 2020, the Curators Collective is a coalition of National Pavilion Curators through regular activities, which led to an official joint statement in August. They share the content of the exhibition through an online platform and continue a relationship of solidarity to set up a collaborative project.​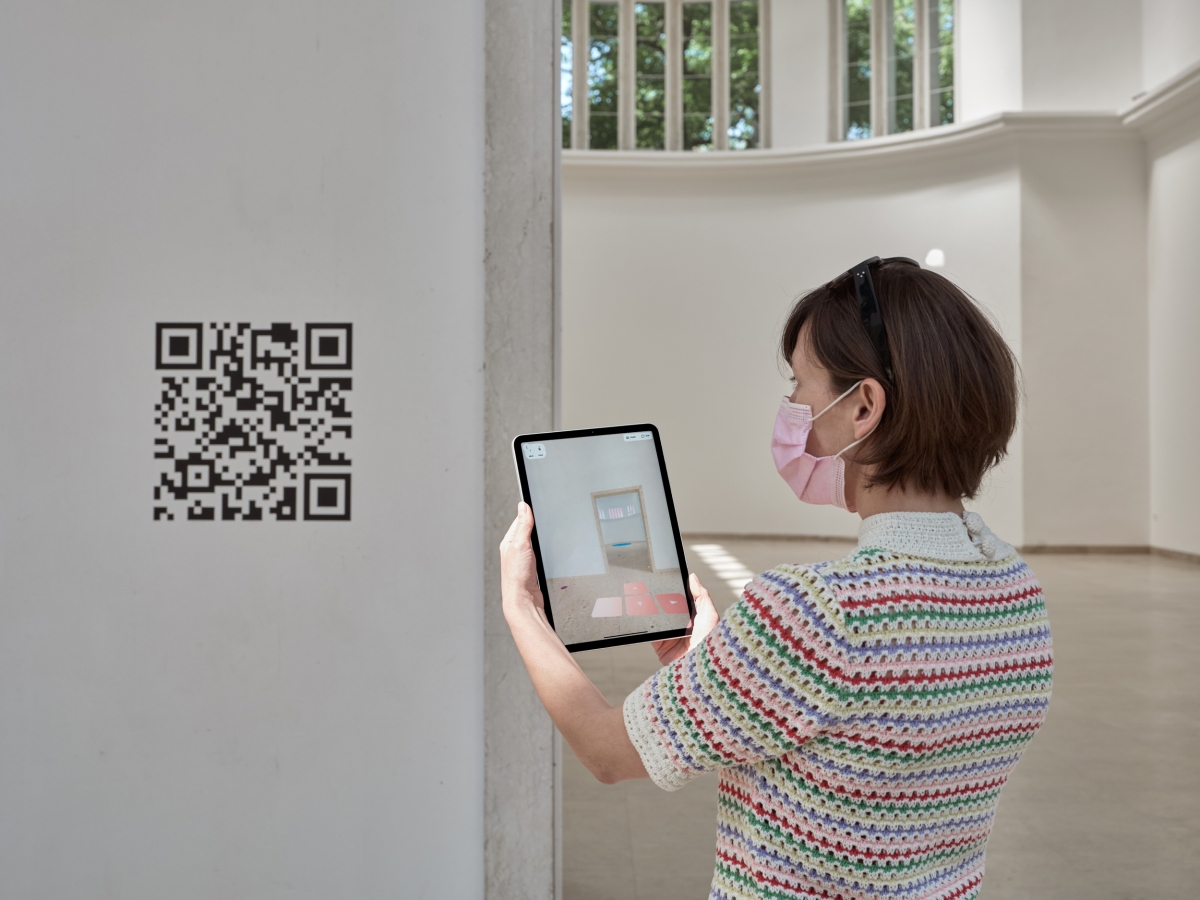 '2038 – The New Serenity' of German Pavilion / ©FedericoTorra​
​
With a history extending over four decades, emphasising the value of the exhibition in the physical field, the Venice Architecture Biennale had to announce unprecedented postponements due to COVID-19, and one year later it opened without major changes to the existing system. The title 'How will we live together?' may seem to go head-to head with COVID-19, but it seems to cover the issues presented by the epidemic in a looser way within a larger concept. Nevertheless, the inevitable concerns about how we should live together from now on are already animated by the exhibition themes set by national pavilions, and in the search for a new breed of exhibition space. (written by Park Semi)
---