​People Documenting Cityscapes
Principal | Park Kyungsun
Member | Jung Eunhee, Jeong Daeun, Han Haeyoung, Park Sungjin, Yoon Solhee, Ahn Haemi
Period of operation | May – Sep. 2020
Main programme | video, archive
Operational aims | To shoot the people who are documenting the Seoul through their own methods.
Website | www.youtube.com/channel/UClhAtQDuTUW_NPZ8jiDUzEg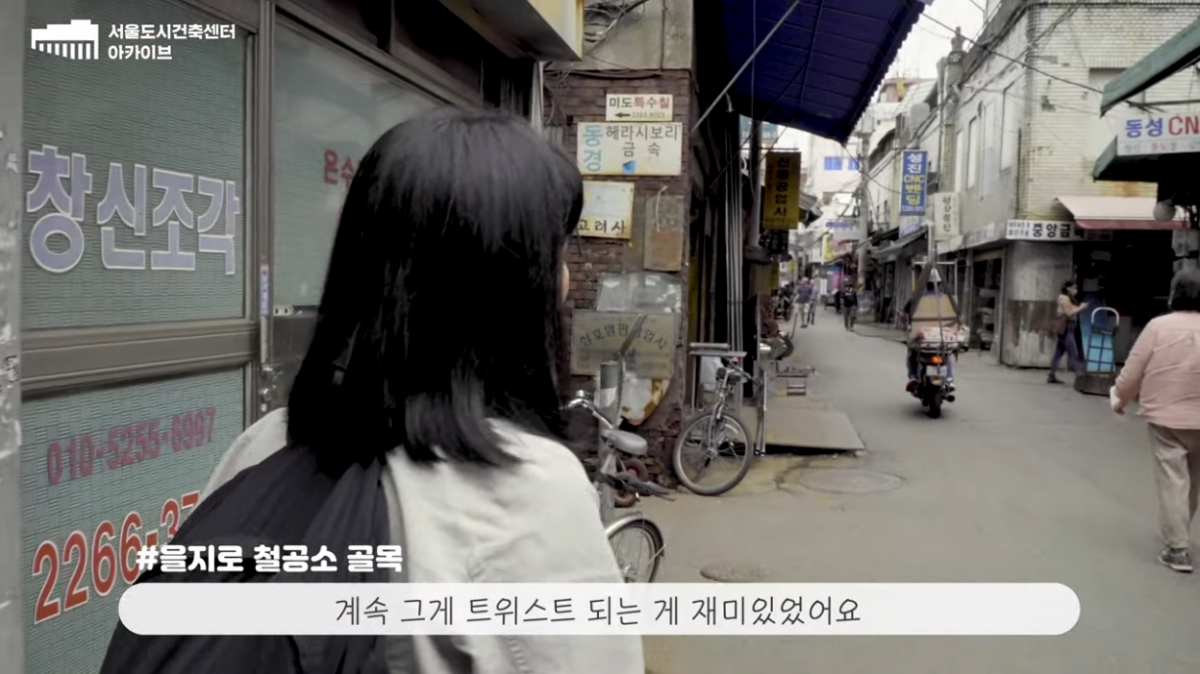 Park Kyungsun director, Seoul Center for Architecture & Urbanism × Kim Yeram
Kim Yeram (Kim): Please explain the intention behind the 'People Documenting Cityscapes' project by the Seoul Metropolitan City Space Improvement Bureau.
Park Kyungsun (Park): Since one of the main tasks of the Seoul Center for Architecture & Urbanism (SCAU) is to archive the materials related to urban architecture, we are thinking about what materials to archive and how. During several trials in collaboration with experts, we found out that some citizens were recording towns according to their own personal interests. Their records shared via social media are just as important as those of experts who study cities and architecture, and are not sober records but lively accounts containing personal memories. We wanted to share and spread the data between citizens and increase interest in urban records.
Kim: The video shows the attitudes and methods employed by individuals to document their city, communicating with the recorder and following them. Please describe your reasons for choosing this video composition.
Park: We listed the names of people who document Seoul through various media, and selected recorders suitable for inclusion as video content. Many people continue their meaningful activities, but since we had to make the film People Documenting Cityscapes, we asked those who seemed skilled at talking about their own work and working process within the format of a formal interview. Their records are not merely the end result but achieve resolution as records when they reveal their memories of the city and the process of recording. So, we made videos by conducting these interviews and exploring the thickets of memory with our interviewees.
Kim: How does the depiction of individuals recording cities exert an influence on architecture and the urban archives in public institutions?
Park: The SCAU is striving to establish a virtuous cycle in which the materials collected from archives are used as base materials for education and research, and the results are shared with the citizens and employed as a means of promoting policies. In this way, People Documenting Cityscapes seems to play an essential role as a point of contact between these significant tasks. Through this project, the information about those already recording in various ways is archived as video, and the subject of the video can be a crucial starting point for future policy research projects. Nowadays, I sense the increased potential when meeting with related experts, attending conferences, and engaging with organisations inquiring after our project.
Kim: What kind of narratives are offered by People Documenting Cityscapes and who will deliver such stories in the future, in terms of maintaining the consistency of the platform?
Park: The first season of People Documenting Cityscapes, which is mainly about remembering and recording Seoul's past and present, ended in a total of eight episodes. For the next season, we discussed the story of platforms that record the textures of cities and provide related services using advanced technology from a future perspective. There was also an opinion that we should recruit a group of citizens and record Seoul through them in various ways. It has not been confirmed in detail yet, but we will release this new content at some point next year.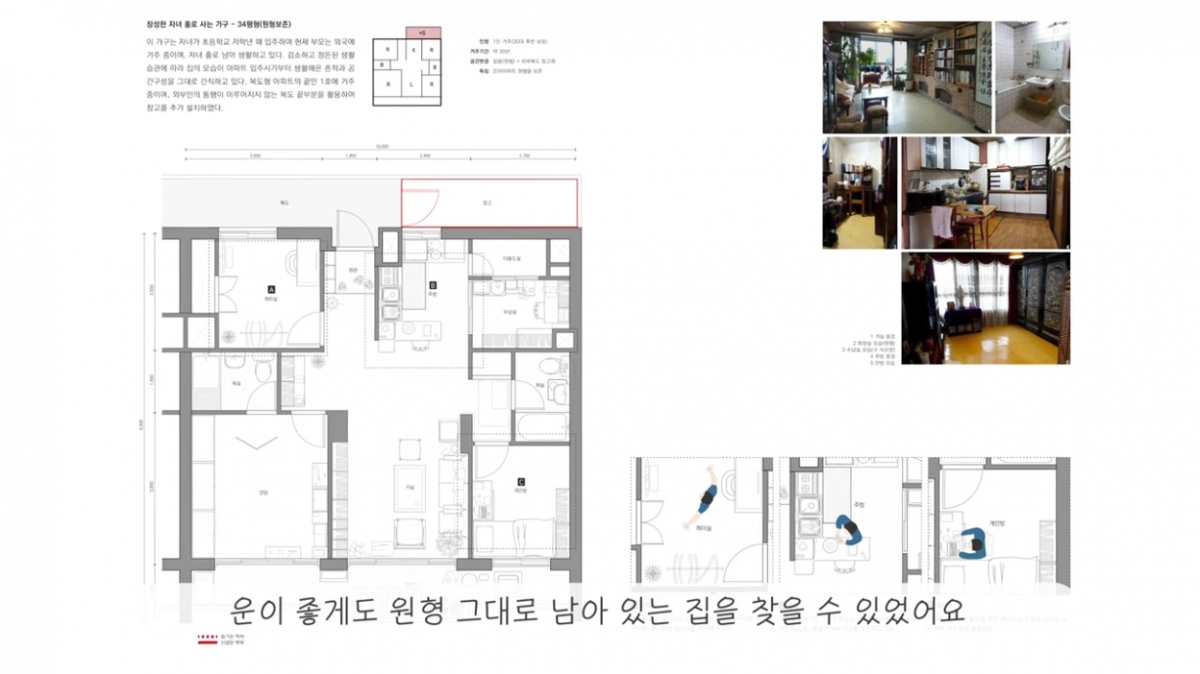 Still cuts of People Documenting Cityscapes
©Seoul Metropolitan City Space Improvement Bureau
Discovery of Records, Manifestation of Records
Leader | Cho Yeongsam
Period of operation | Mar. 2019 – Dec. 2020
Main programme | archive, exhibition
Website | archives.seoul.go.kr
The Seoul Metropolitan Archives is a public institution that keeps all information about the city administration. Opened in 2019, the institution was created to go beyond systematically organizing administrative documents and link them with collective memory shared by citizens. The archive deals with a more comprehensive range of records than the Seoul Center for Architecture & Urbanism (SCAU), which deals with data on the town and architecture. Currently, it presents two exhibitions: 'Discovery of records: Records of Mok-dong New Town Development' and 'Manifestation of Records: Civil Records of Subsidized Apartment Complex'. These shows share the same context with the People Documenting Cityscapes in that it deals with records about Seoul. The former is an exhibition planned in 2016 when a large number of administrative documents of the city were discovered at a cogeneration power plant owned by the Seoul Housing and Communities Corporation located in Mok-dong, Yangcheon-gu. With this exhibition, which introduces the archives buried in the building for 30 years, it became possible to browse materials such as the Seoul city planning general map, the Mok-dong New Town maintenance plan, and the winning works of the design contest held at the time. The disclosed administrative documents and final plans contain the background of the urban plan and the discussion process to make it a reality, so they have value as records of objective views based on facts. Since it is an administrative document, it can be seen as just a usual record, but over time, the information it contains has gained new value through the exhibition format. Along with the exhibition, 'Manifestation of Records: Civil Records of Subsidized Apartment Complex' shares activities of people born and raised in Jugong Apartment Complex to remember the place, which is in danger of disappearing due to redevelopment. Residents voluntarily gathered to collect the appearance, daily life, and objects of the apartment complex. Since these types of records contain personal memories and emotions, they have a different meaning from administrative records. Besides, as the recording activities of residents of Dunchon, Godeok, Gaepo, and Gwacheon Jugong Apartment Complex are woven together through exhibitions; the importance of daily records that the public has not yet captured is emphasized.
'Discovery of records: Records of Mok-dong New Town Development' are not merely places to keep public documents. This platform is playing an essential role in collecting personal records that the administrative power of public institutions has not been able to reach and processing them into an exhibition form, indicating that the documents containing various types of memories and lives have the value as heritage. It will be possible to have expandability as an information platform they intend by thinking about how this platform collects and shares records with citizens and processes the collected documents in the form of exhibitions and educational programmes.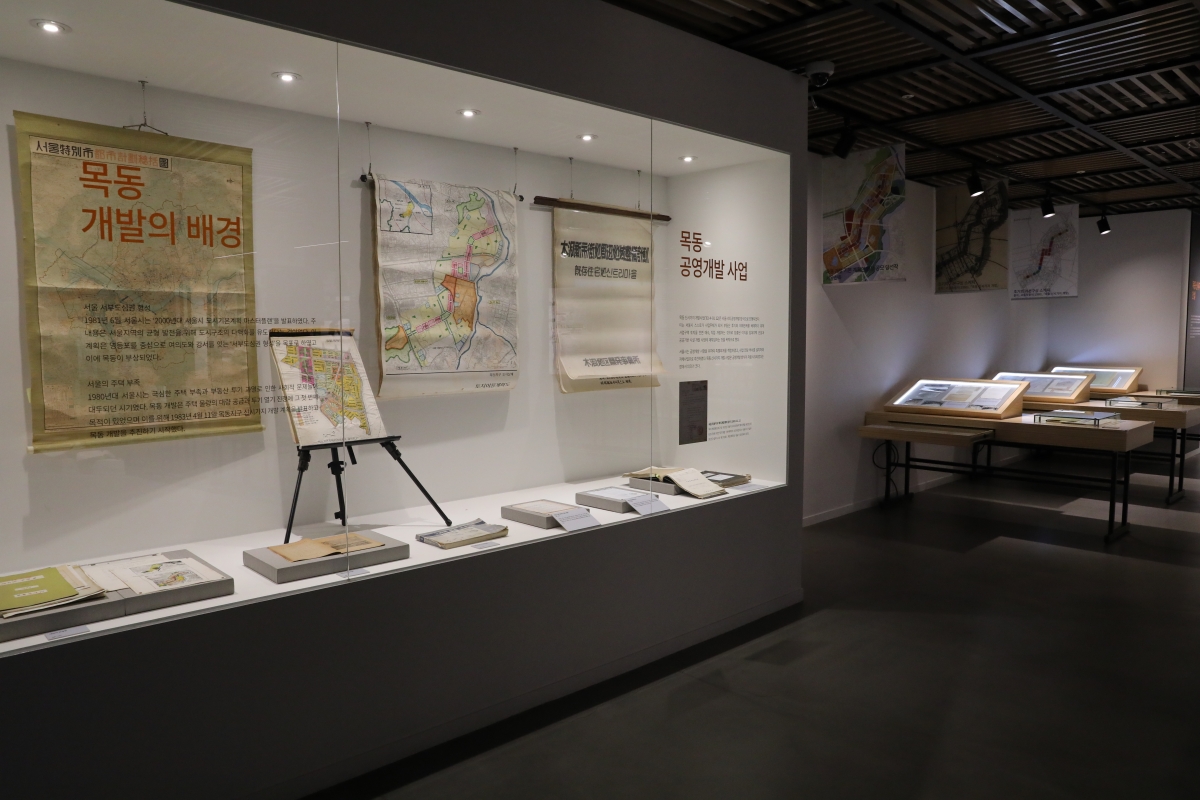 Exhibition view of 'Discovery of Records : Records of Mok-dong New Town Development' /
Image courtesy of Ko A-Reum
---
Park Kyungsun has been in charge of the director of the Seoul Center for Architecture & Urbanism (SCAU) since January 2020, overseeing the operation of the SCAU and the Seoul Hall of Urbanism and Architecture. She graduated from the Korean National University of Arts, majored in architecture, and received a master's degree in architecture and urban design from Columbia University, New York. After gaining practical experience in New York, she has been working at the Seoul Metropolitan City Space Improvement Bureau since 2015.