The Hyundai Cheonan Global Learning Center, which was built after the demolition of a derelict training facility, was built to provide a space for the vocational training and educational lectures of car mechanics and to cultivate the newly announced models from Hyundai Motors. The original Hyundai Cheonan Service Training Center, which was composed of five building blocks, was in need of renovation for reasons such as a lack of educational space, low ceiling height, decreased efficiency due to deteriorated facilities and building, and the inconvenient passage between the separately-placed buildings. Furthermore, there was a demand to transition from a focus on education for local services and maintenance technologies to a more global-scale educative enterprise that would emphasise product sales and customer service. Construction proceeded in two phases: the first phase was the construction of an education block that drew together four facilities from the original, the training hall, education hall, lecture hall, and practice hall, while the second phase was the construction of a housing block for those who will be in residence to receive education over a period that may range from 3-4 days to a week. Construction began in 2016, and the first phase of construction for the education block was finished in 2018, and the building is currently in use as a space for training. The second phase of construction for the housing block is predicted to finish by January 2020.
The education block is a multi-purpose educational research facility that can accommodate various scales of lectures and conferences, such as maintenance training and education regarding various car types, sales simulation, and studio filming and shooting. Spaces of various size for different kinds of training programmes, as well as spaces that cater to the facilities and maintenance systems were positioned judiciously in an efficient grid system. By enveloping the building with an expanded metal double skin, the building was designed to look like a simple box despite its various openings per level.
The enormous box that does not overstate its size stands slightly embedded within the inclined landscape in line with the topography. Along with this mutually respectful relationship between the exterior and original site, the interior was also designed to provide a comfortable viewing experience for the user. To accomplish this, the opening ratio of the expanded metal were heightened at each eye level per floor while being lowered between each floor to create a gradient. This was executed with the most efficient construction method of conducting various experiments with a company with the relevant technology. At the design stage, there was a voice of concern from the user's side regarding the possibility that the metal screen might disrupt the view of the exterior from within the building, but this was eventually resolved by spending a significant amount of consultation time considering a three-dimensional picture and a wooden installation at the site. While the possibility of appreciating the surrounding natural landscape in full transparency is not without its merits, the user was eventually convinced of the rationale and the utility of the design in terms of not only how it is easy to install and maintain, but also how well-coordinated it is with nature and in its ability to receive a balanced amount of daylight per season, drawing in the cool breeze from the mountains.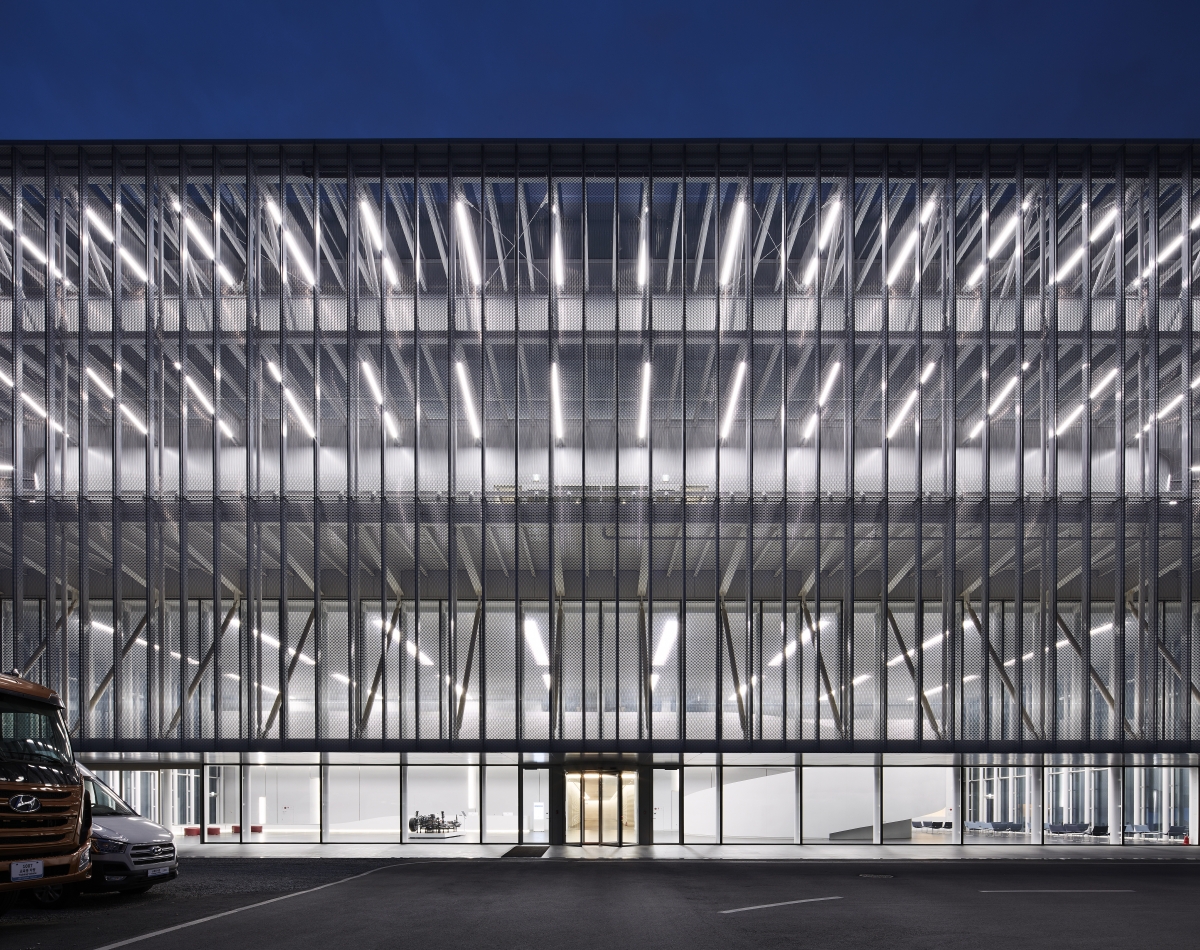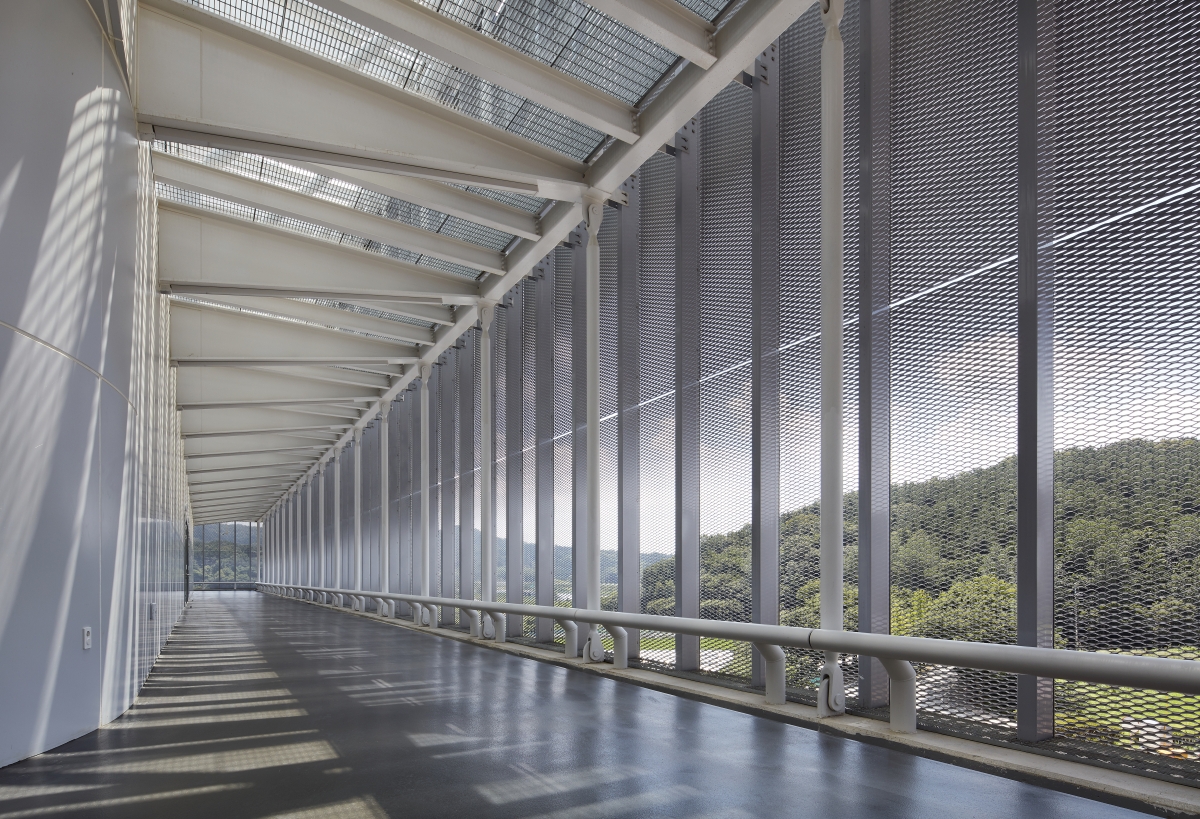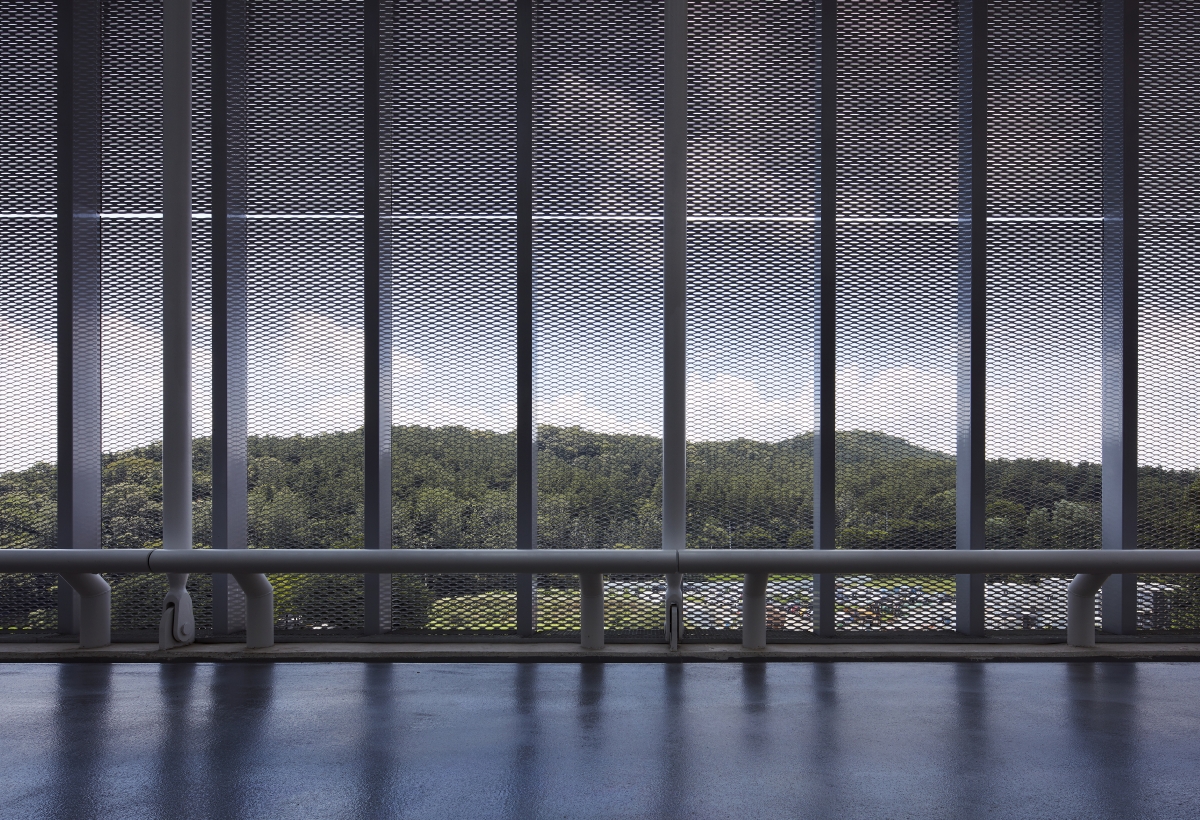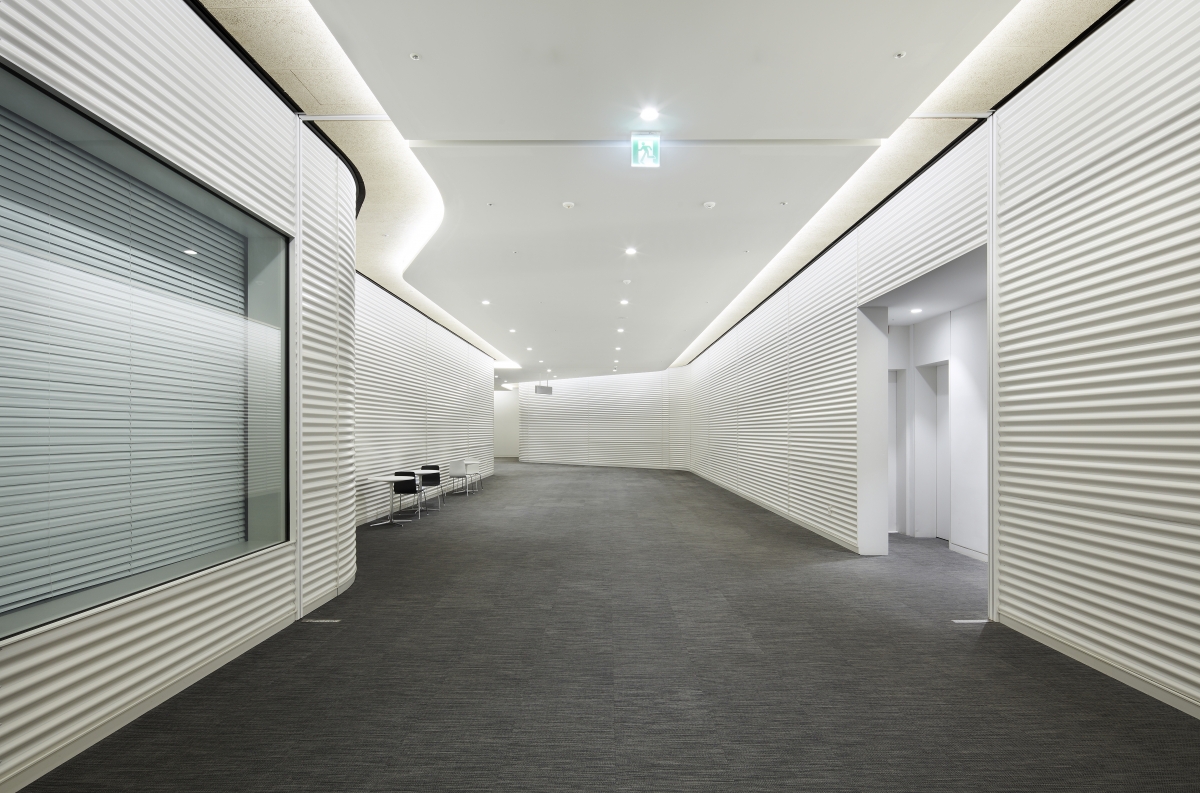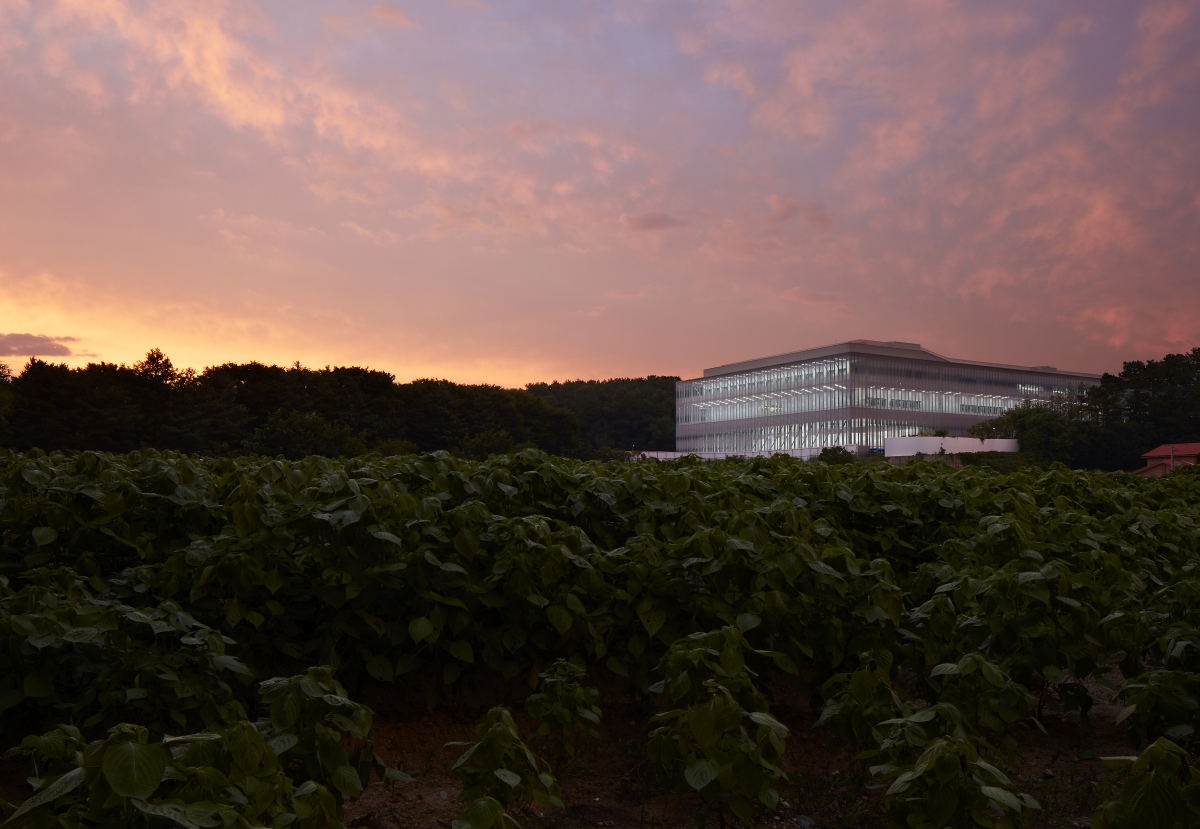 Architect
BCHO Partners (Cho Byoungsoo, Lee Jihyun, Yoon Jay
Design team
Kim Minyoung, Yang Hongjun, Lee Jihyun, Park Seony
Location
137, Yugwansun-gil, Byeongcheon-myeon, Dongnam-gu
Programme
educational and research facility
Building area
11,901.69m²
Gross floor area
41,485.03m²
Building to land ratio
34.83%
Structure
steel frame, RC
Exterior finishing
expanded metal, exposed concrete, IMP panel
Interior finishing
corrugated steel plate, cement block
Structural engineer
Guy Nordenson and Associates, Dongyang Structural
Mechanical and electrical engineer
HANA Consulting Engineers Co.,Ltd.
Construction
Hyundai Engineering&Construction
Design period
Dec. 2014 – Dec. 2017
Construction period
Apr. 2016 – May 2018
Client
Hyundai Motor Company​
Landscape design
Garden In Forest Co., Ltd.
---
Since Cho Byoungsoo has opened his office in 1994, he has been actively practicing with themes such as 'experience and perception: 'existing, existed', 'ㅡ shaped house', 'L-shaped house', 'contemporary vernacular', 'organic vs. abstract'. He has taught at Harvard University, Universitat Kaiserslautern, Montana state university and at Aarhus School of Architecture, Denmark as a Chair Professor in 2014. He has received KIA Award, several AIA Honor Awards in Montana Chapter and in N.W.Pacific Regional.