Located amidst Yeonhee-daero of Seodaemun-gu and the many multi-household residences, GIZI is composed of a total of four programmes, including a commercial facility, gallery, office, and a multi-household residence. Each programme required its own unique spatial composition while forming respectively different relationships with its external environment. While the commercial facility needed to be easily accessible and eye-catching, the gallery needed to be a simple exhibition space cut off from outside attention to allow a more private experience; and while the office needed to be a calm and collected space for work, the residence needed to secure for itself an inner court between the houses and a view outside to reduce the sense of enclosure. Because of the different requirements of these programmes, they were divided vertically and positioned as stacked layers.
The client was Seobo Park, a world-renowned monochromatic artist, who displayed the subtle changes and depths with simplicity through repetition and overlapping in his 'Ecriture' series. Park mentioned that there was no need for the building to reflect his artistic style, but it was eventually concluded that a building design, which would embody the simplicity, depth, and subtle changes as expressed in his work series, should be pursued.
As a space mainly used for exhibitions and receptions, the first-floor gallery had to be spatially adaptable according to needs. For this purpose, the size of the vertical member was minimised using a Concrete Filled Tube (CFT) and Post Tension (PT) method, creating an open space using a long-span cantilever. As the front of this floor faced the external garden, the garden was designed in a simple way to reduce the risk of attracting attention away from the displayed artworks. A quiet and minimalistic ambience was created using only moss, stones, and soil cement. The upper-floor residences, which were to be occupied by three generations of a family, were separated horizontally and vertically with the inner court at the centre, so that they may enjoy privacy as well as a shared external space.
Instead of using separate external materials to cater to the differing conditions of each programme, a unitary external skin that would accommodate these various kinds of demands was used. The 'air colour' that was used by artist Park in his recent work was selected for the external skin. Pondering this air colour, which is a bright and clear bluish tone that creates different depths according to the degree of light reflection, Park noted that 'when looking at this colour, I feel as though I can breathe more easily'. As with the properties of the air color, the overall plan was to create an external skin that would simulate the stream of light and air. Aluminum panels were perforated, bent, and attached to develop an external material that would exhibit the streaming property of air and light. The circular holes of the external skin change in size vertically, and a 70% opening ratio is created at eye level where the diameter is at its greatest. The opening ratio decreases as it descends from eye level, and it sometimes looks blocked or open according to the viewing angle. Moreover, because this perforated external skin disrupts inward views from outside while ensuring outward views from inside, it functions as a means for securing privacy and ensuring air flow. Being connected and bent at an obtuse angle, the bent property of the perforated panels creates an innate structural strength that lessens the amount of fixed accessory materials required to support them. Furthermore, the bent planes create a façade made up of various light interactions such as reflection, transparency, and overlapping according to the viewing angle. When stacked within the voluminous mass of the interior, these changes bring about an ever-changing, multi-faceted depth.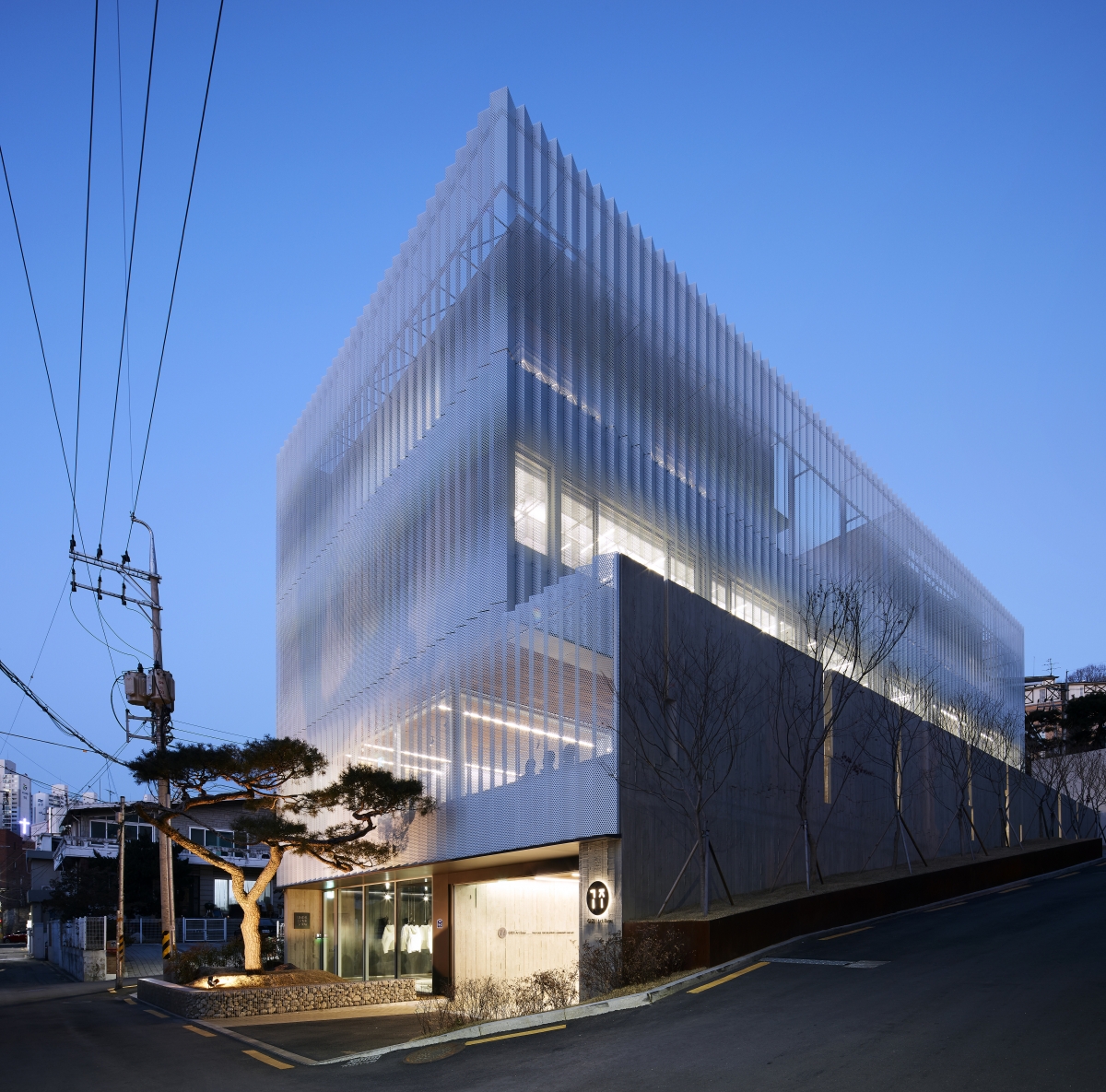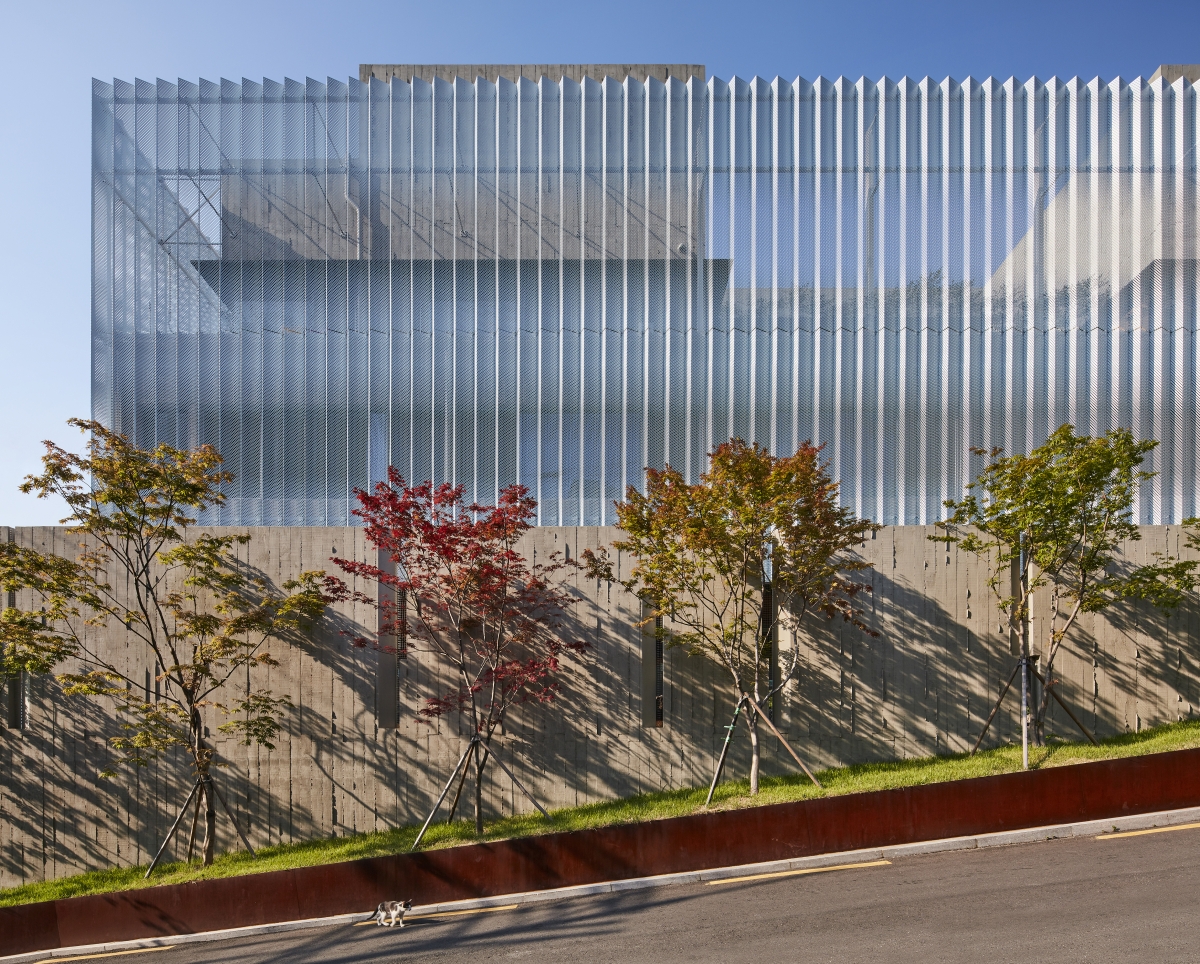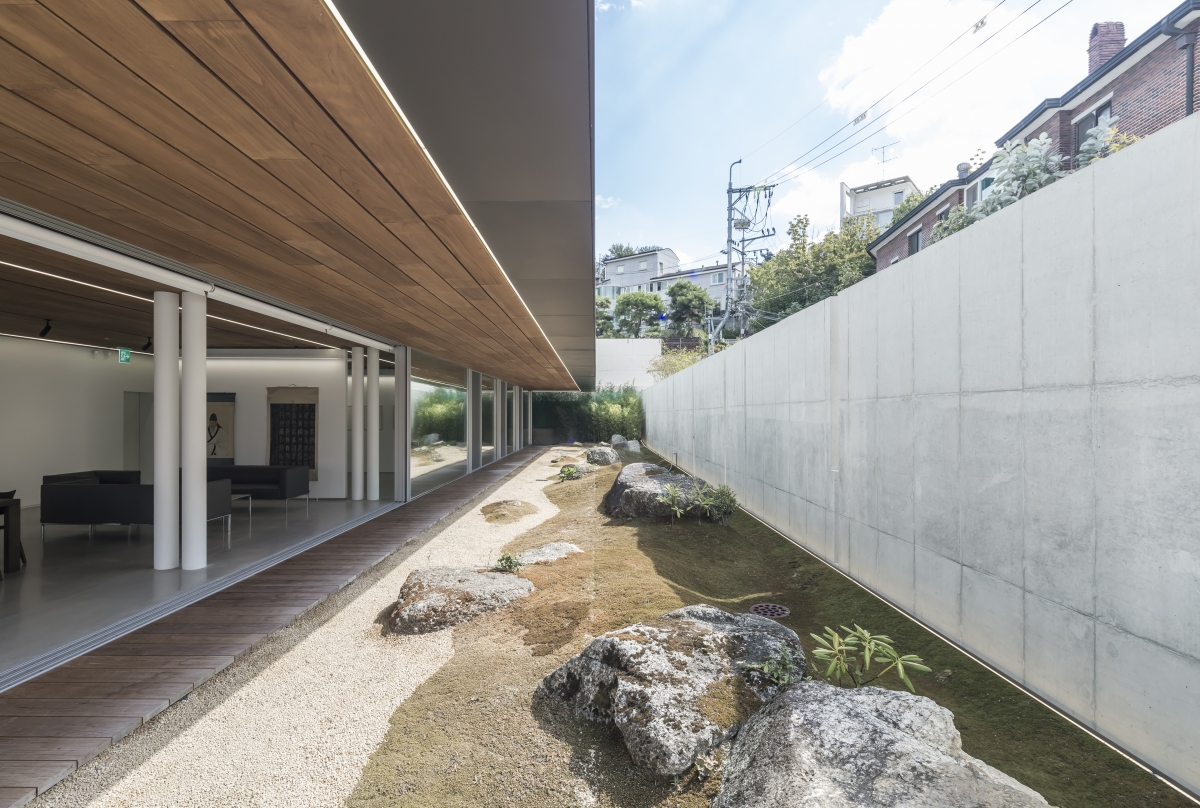 ⓒ Sergio Pirrone​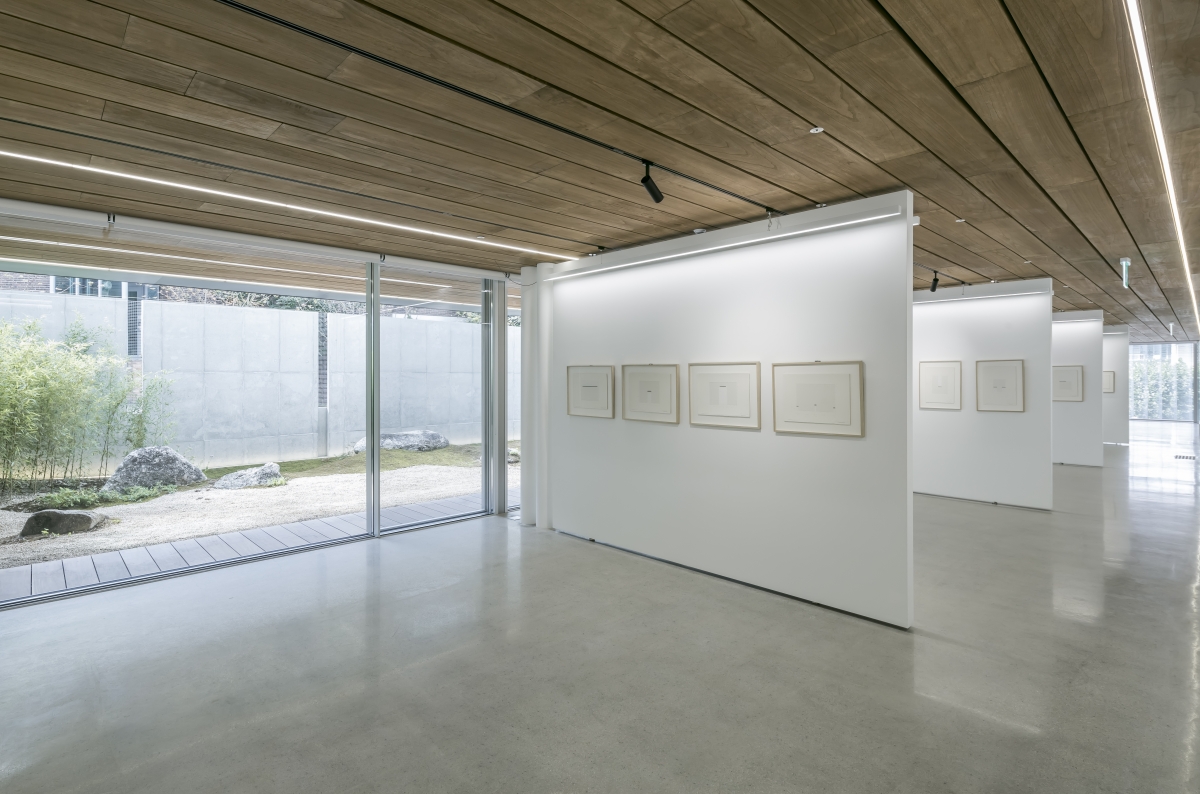 ⓒ Sergio Pirrone​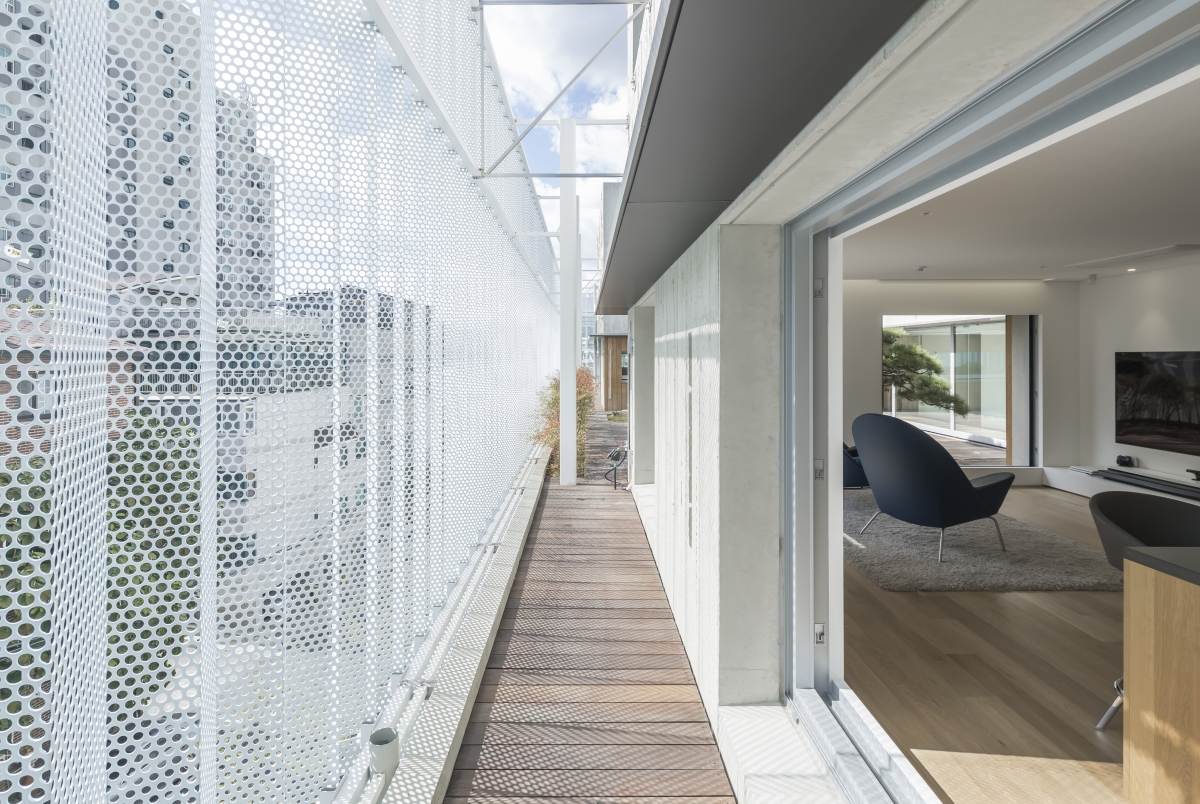 ⓒ Sergio Pirrone​
Architect
BCHO Architects Associates (Cho Byoungsoo)
Design team
Kim Minyoung, Jeong Yoonseok
Location
9-2, Yeonhui-ro 24-gil, Seodaemun-gu, Seoul, Korea
Programme
neighborhood living facilities, multi-family housi
Gross floor area
1997.21㎡
Building to land ratio
51.57%
Exterior finishing
Aluminium porous panels painted with fluoride, pin
Interior finishing
water paint on fire-resistant gypsum, pine board e
Structural engineer
Dongyang Structural Engineers Group Co.Ltd.
Mechanical and electrical engineer
HANA Consulting Engineers Co.,Ltd.
Construction
C&O Engineering&Construction
Design period
June 2016 - Feb. 2017
Construction period
Dec. 2016 - June 2018
---
Since Cho Byoungsoo has opened his office in 1994, he has been actively practicing with themes such as 'experience and perception: 'existing, existed', 'ㅡ shaped house', 'L-shaped house', 'contemporary vernacular', 'organic vs. abstract'. He has taught at Harvard University, Universitat Kaiserslautern, Montana state university and at Aarhus School of Architecture, Denmark as a Chair Professor in 2014. He has received KIA Award, several AIA Honor Awards in Montana Chapter and in N.W.Pacific Regional.