Everyday Life in Multi-Family Housing
Lee Sungje (Lee): Chronos Dwell is located in Hiroshima City. I would like to know more about the context of the site.
Masahiko Fujimori (Masahiko): The site is in the northern part of Hiroshima City, a 10-minute drive from the city centre. Surrounded by low mountains, it is however close by foot to the train station and the bus terminal. Due to this easy access to the city centre, and the safe, friendly atmosphere, the area is attracting a growing number of young families. As such, the residential population is increasing.
Lee: Are there a building regulations that effect your project?
Masahiko: In Japan, the shape of a building is often determined by a building's coverage ratio, the floor area ratio and the setback regulation. Most of the projects I have overseen have been subject to these stipulations. This project had a lot of surplus in both the building coverage ratio and the floor area ratio: I gave priority to reducing a feeling of oppression by making the building volume slightly smaller than that of the surrounding buildings. And each building's floor is less than 300m2 because the high-level fireproof function is required in case of more than 300m2.
Lee: Chronos Dwell consists of two-story houses. I think you could have maximized profitability by increasing the number of floors and their density.
Masahiko: Indeed, it was possible to build a high-rise apartment in this site. But I wonder if high stratification of buildings is the right way for local communities or societies in Japan, especially in local cities. Prior to this design, I contemplated how the structure would best relate to its neighbourhood. Simultaneously, with the contractor and the estate management company, I also estimated the construction costs and the profitability, simulating the proper building size. With comprehensive consideration of those factors, I decided upon the size and number of units.
Lee: Chronos Dwell is a rental apartment for 15 families. I would like to know about targeted users: age, class, size of household, and lifestyles.
Masahiko: I designed this project for a household of a husband and wife in their thirties with one or two children. In addition, I assumed they would be of dual income and that their children go to a nursery school.
Lee: What did you consider when you arranged the houses?
Masahiko: I had a hard time arranging the balance of privacy and openness to get optimal ventilation and lighting from all directions.
Lee: There is a square-shaped buffer space between each house. I would like to know what activities you expect to take place there?
Masahiko: I expect scenes of children running around between the square and path spaces while watched over affectionately by parents.
Lee: On the first floor, living room, dining room, and kitchen, with a huge window, is an opening to the outside. This gives the impression that the first floor is an open public space.
Masahiko: In everyday life one can feel the existence of their neighbours, with the appropriate level of privacy – I think that is what a multi-family housing is supposed to be. I designed each house to be open to the square and pathways, because I believe that it will help to be able to forge relationships or feel a part of a community.
Lee: I would like to hear your own view of community. How do you define a community, and how do you approach this issue when designing a residential building?
Masahiko: It's difficult to purposefully set out to create a real community. So I do not try to create a community. I think that community will appear naturally if there is a comfortable place. Even if community does not appear, still there is a comfortable place.
Lee: What kind of exterior wall materials were used for Chronos Dwell?
Masahiko: I choose galvalume for the outer wall of this project. You can see the change of weather and time of day reflected on the galvalume outer wall.​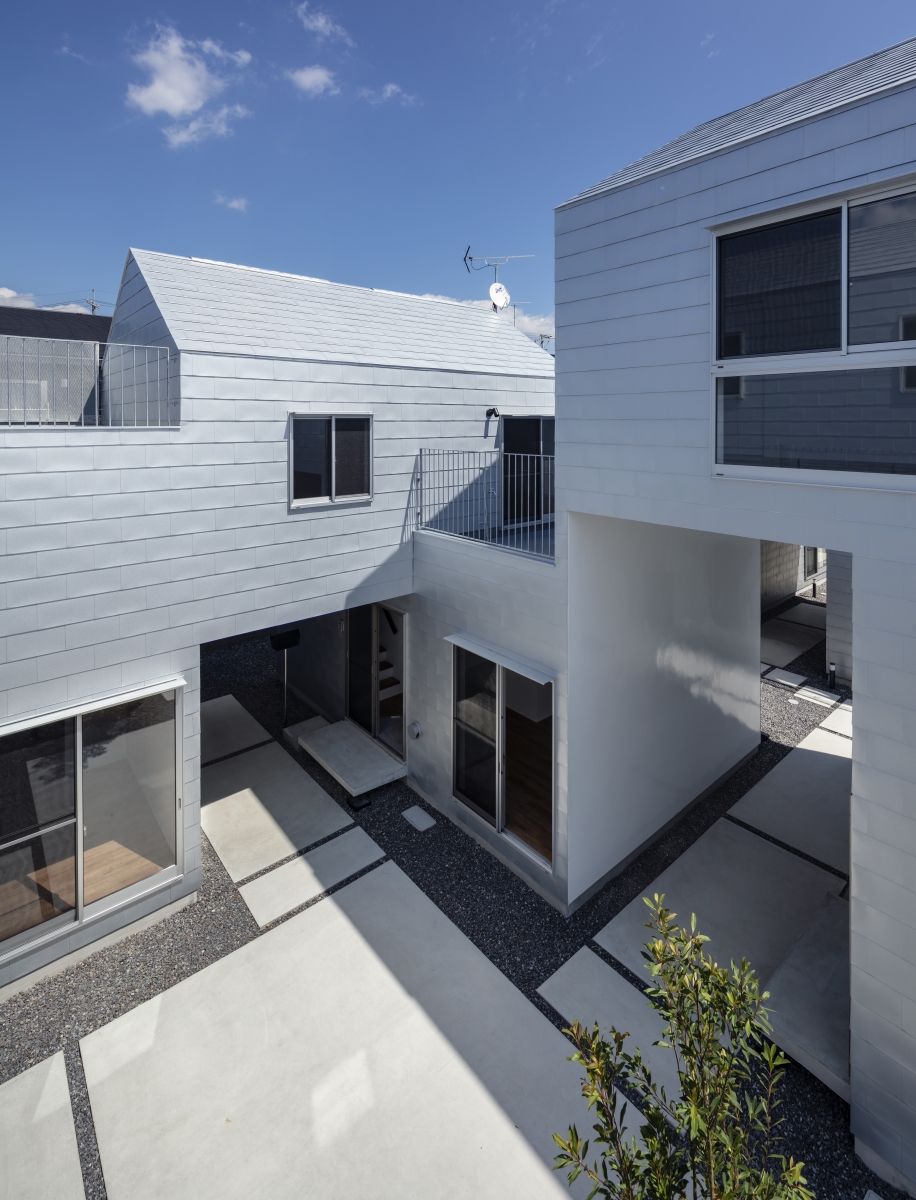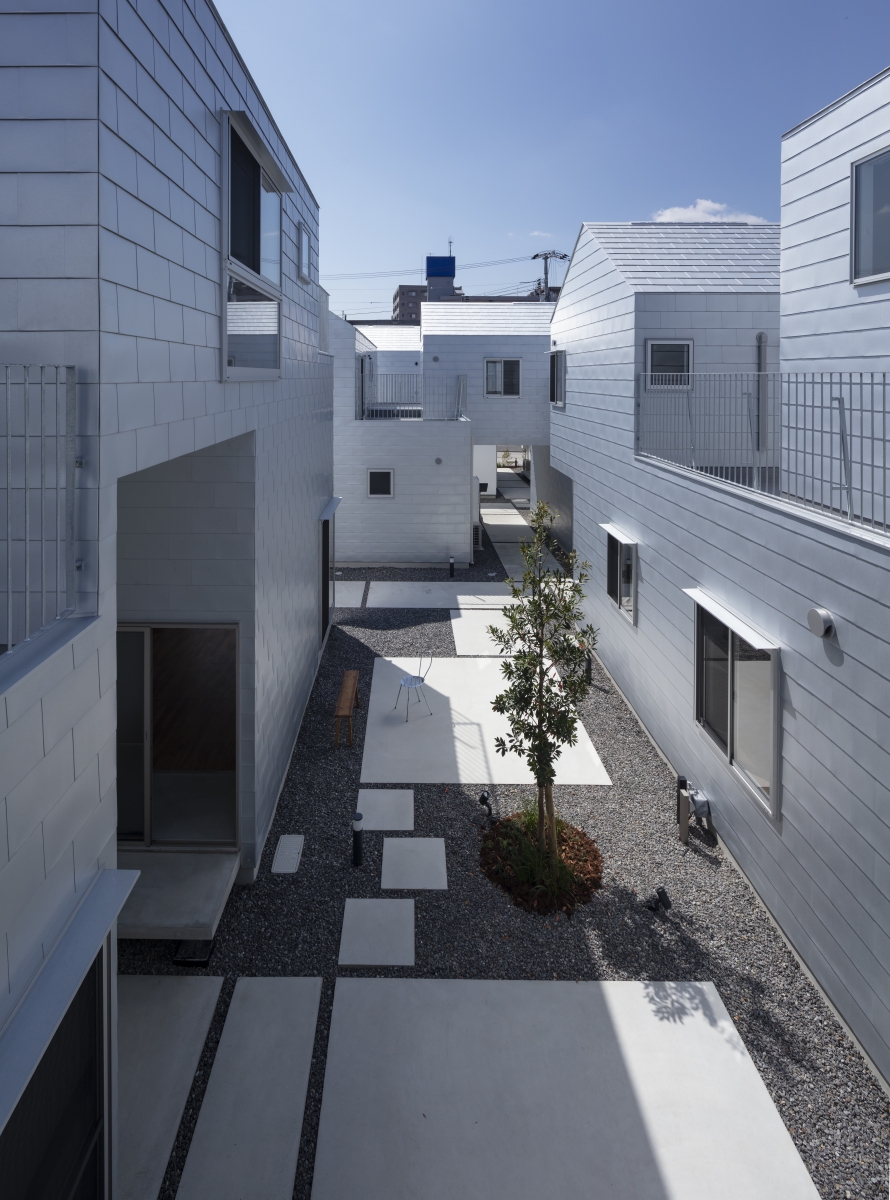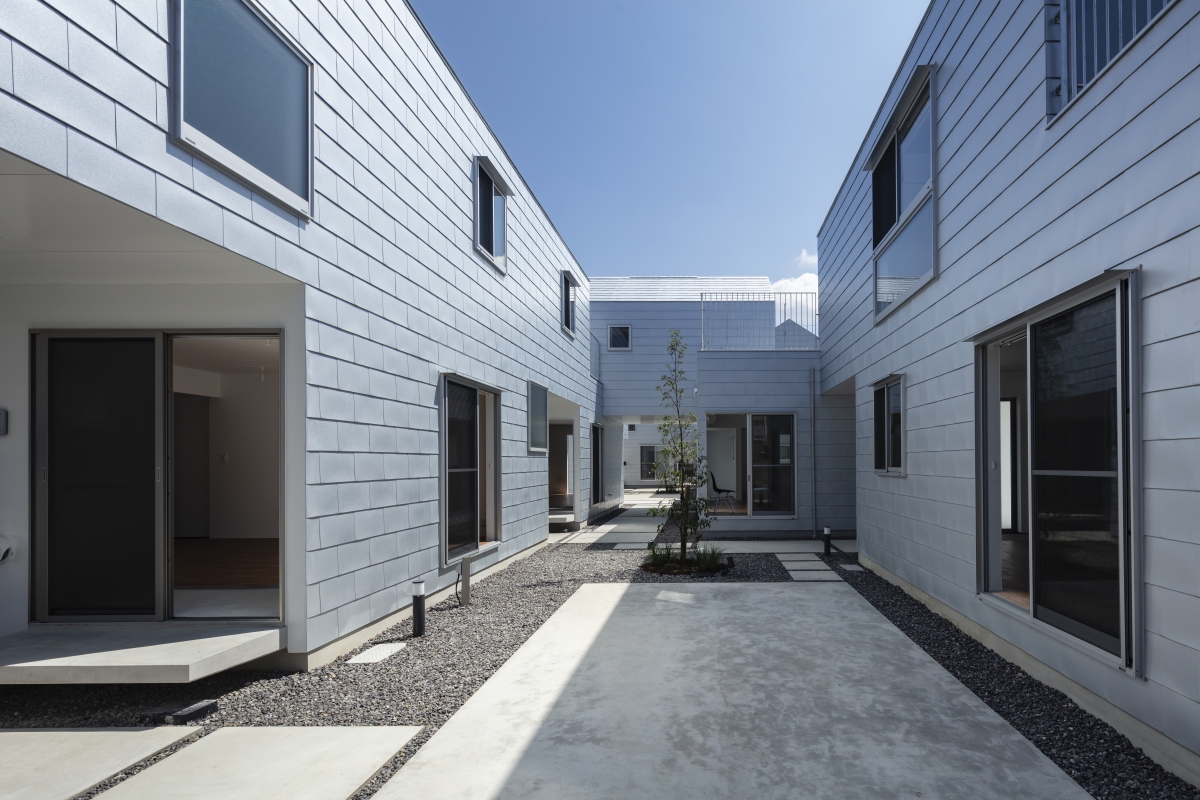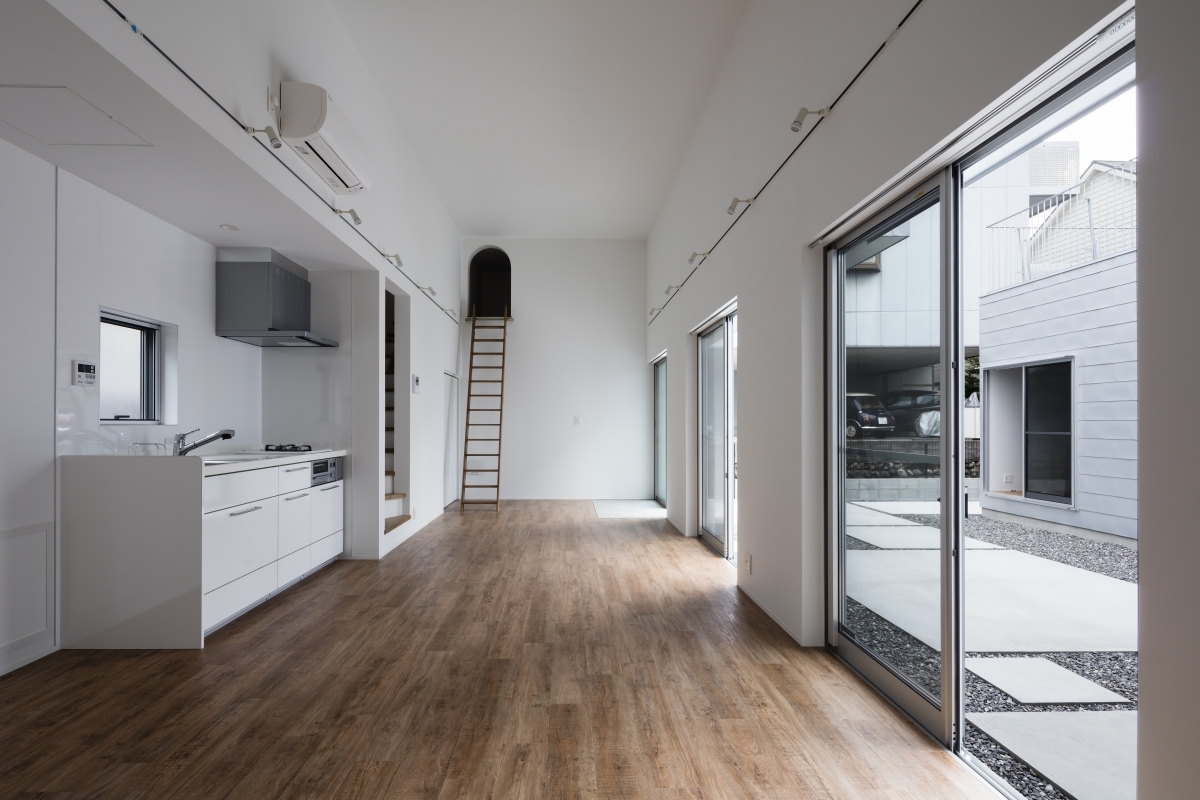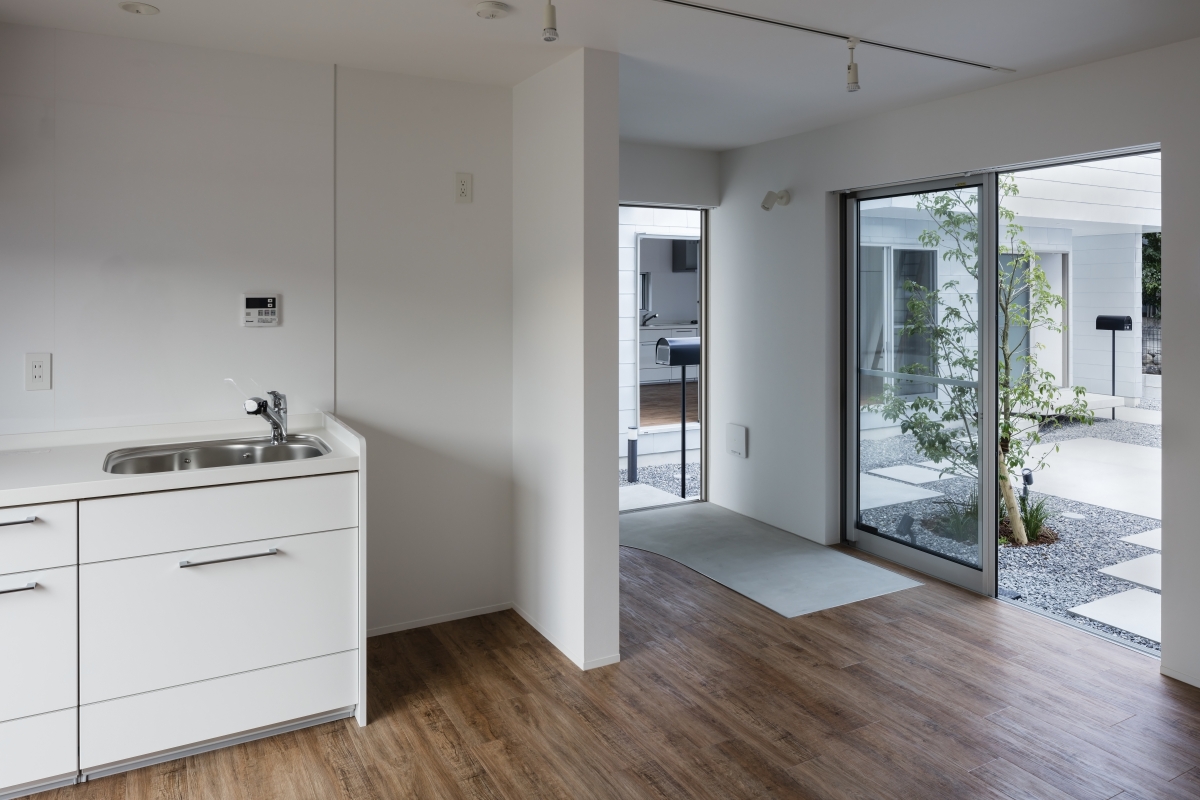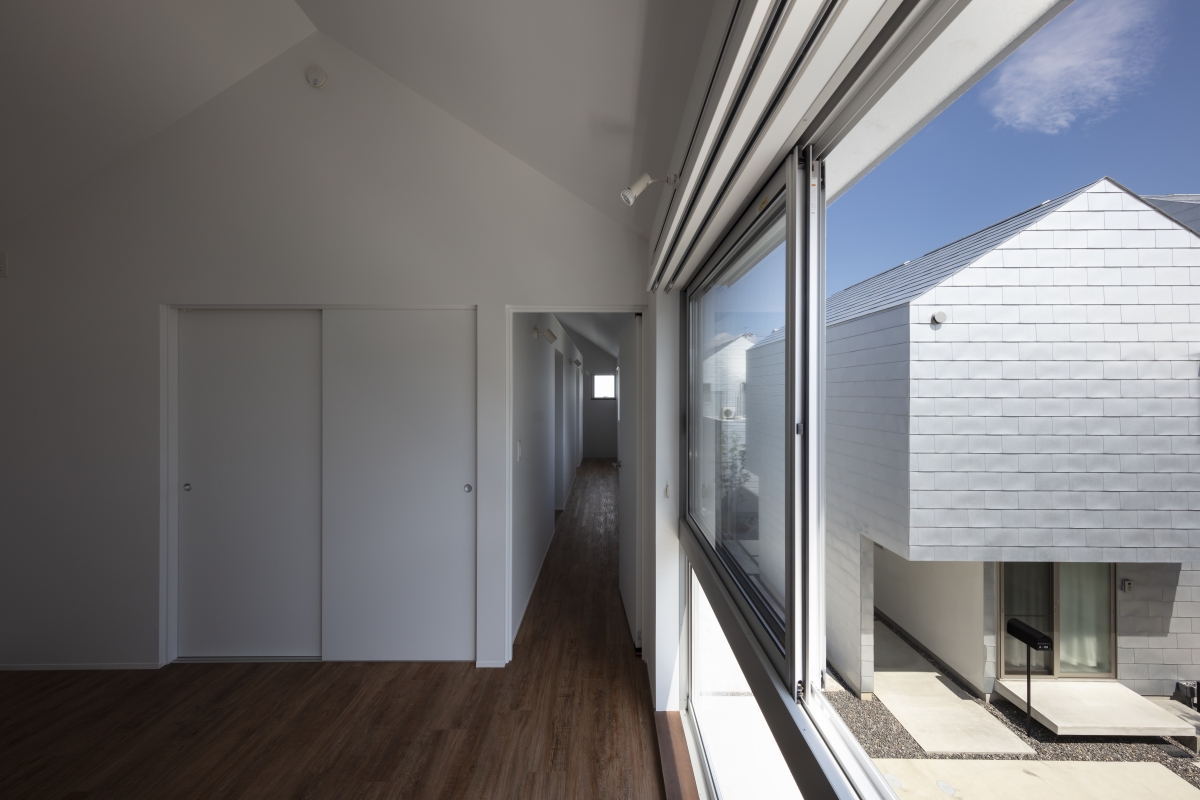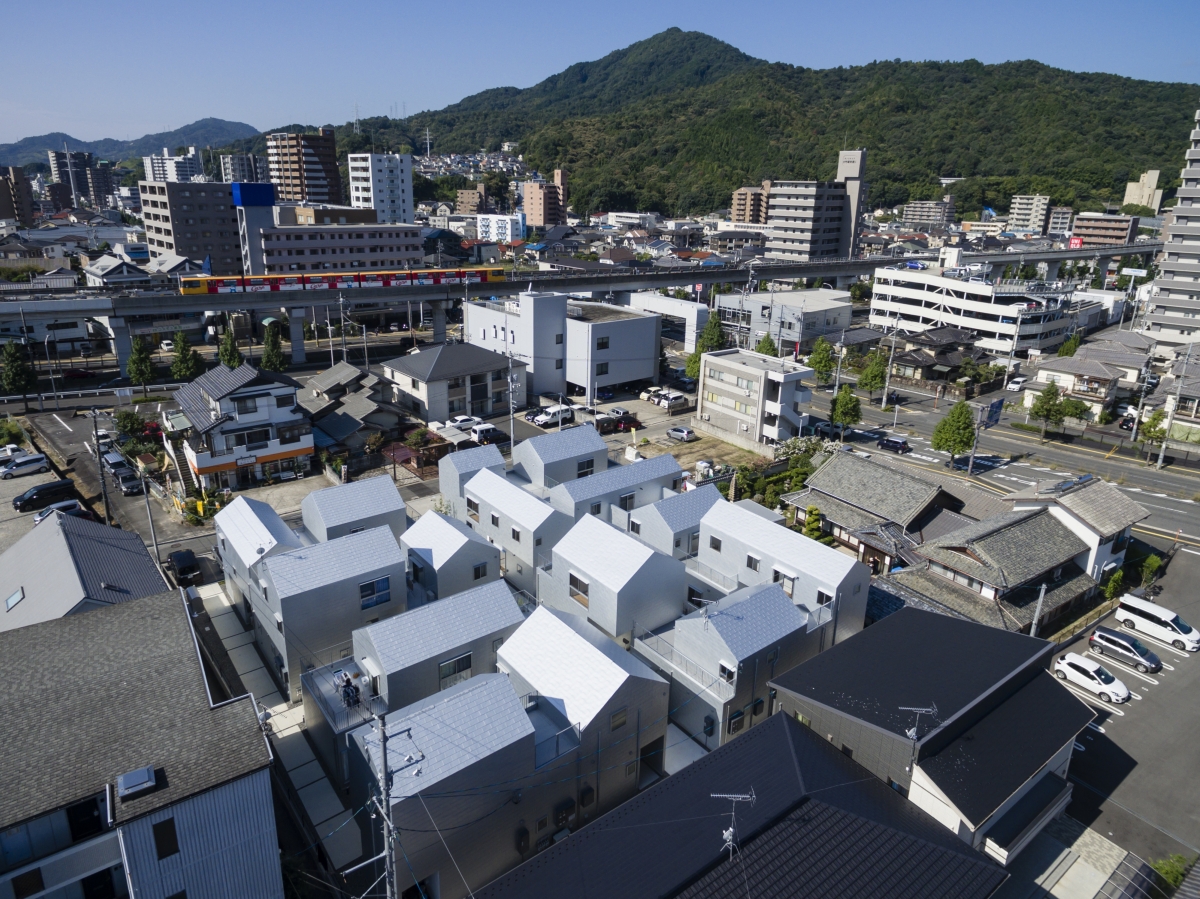 Architect
Masahiko Fujimori Architect Office (Masahiko Fujim
Design team
Masahiko Fujimori Architect Office
Location
Hiroshima, Japan
Programme
rental apartments
Gross floor area
1,092.07m2
Building to land ratio
45.53%
Structure
wooden structure
Exterior finishing
Galvalume steel plate board
Interior finishing
wallpaper
Structural engineer
Takashi Takamizawa (Ladder up Architect Office)
Mechanical and electrical engineer
Masahiko Fujimori (Masahiko Fujimori Architect Off
Construction
Sekiwa Sekiwa Kensetsu Chugoku Corp.
Design period
Nov. 2015 – Feb. 2017
Construction period
Mar. 2017 – Sep. 2018
---
Masahiko Fujimori studied architecture at Hiroshima Institute of Technology, and received M.A at Maebashi Institute of Technology Graduate School. He worked for A. A. E. and Chiba Manabu Architects, and then established Masahiko Fujimori Architect Office in 2013.