The client's desire to 'tan' on the roof gave us a clue when translating the local requirements of a 'sloped roof', answering with a U-shaped roof rather than a pitched one. The client's request for bricks on the U-shaped elevation sparked the architect's imagination. Why are bricks, sometimes so elaborate that robots have to lay them, always laid parallel to the ground and cut when they meet diagonal roof lines?
In masonry construction, corners are laid out first, and then the surface between two corners are filled in. In the Wirye residence, the first brick layer is laid parallel to the ground and then the following layers gradually follow the curve of the U-shaped roofline, making the corners appear to lift. The 1200 bricks laid in the corners of this complex masonry work are cut in diagonal lines of constantly varying angles. We used a robot arm with a traditional grinder attachment for cutting the bricks to establish precise corner conditions. The window frames and interior spaces reflect its unique curving elevation. A central double-height void provides diverse angles to experience the artist client's 'hanging pieces'.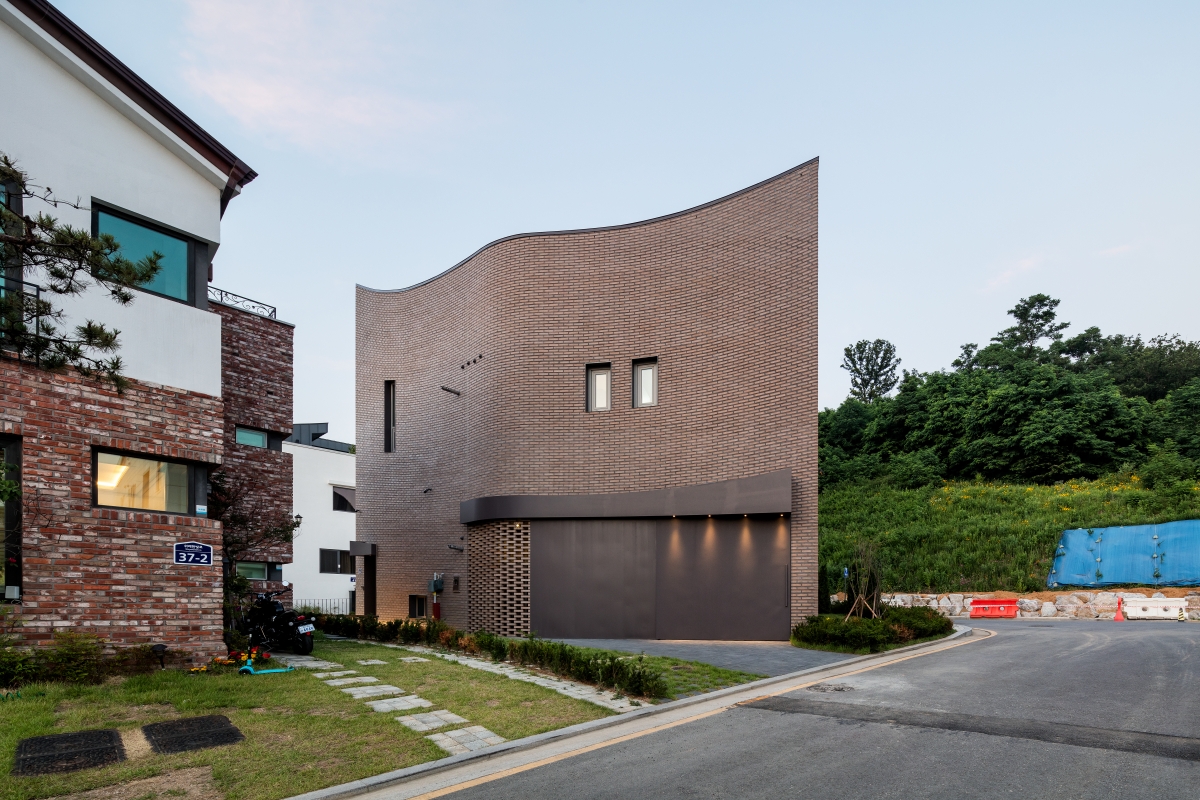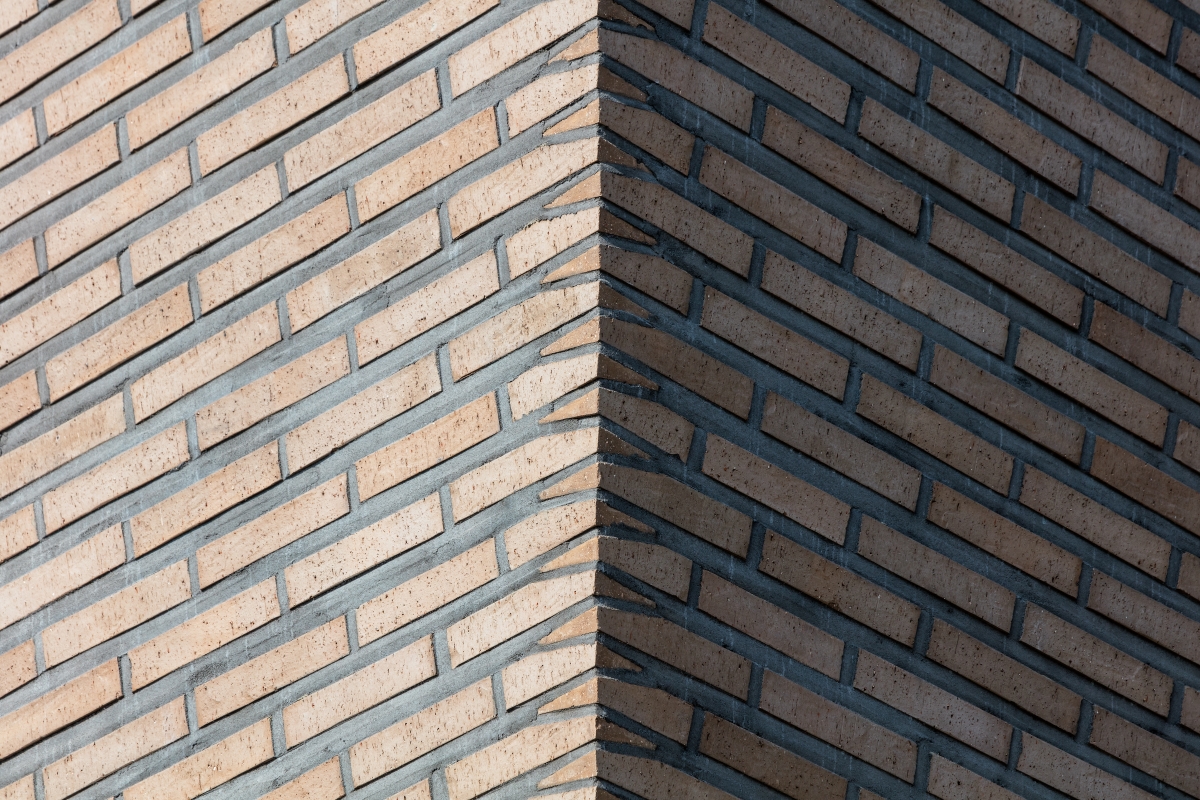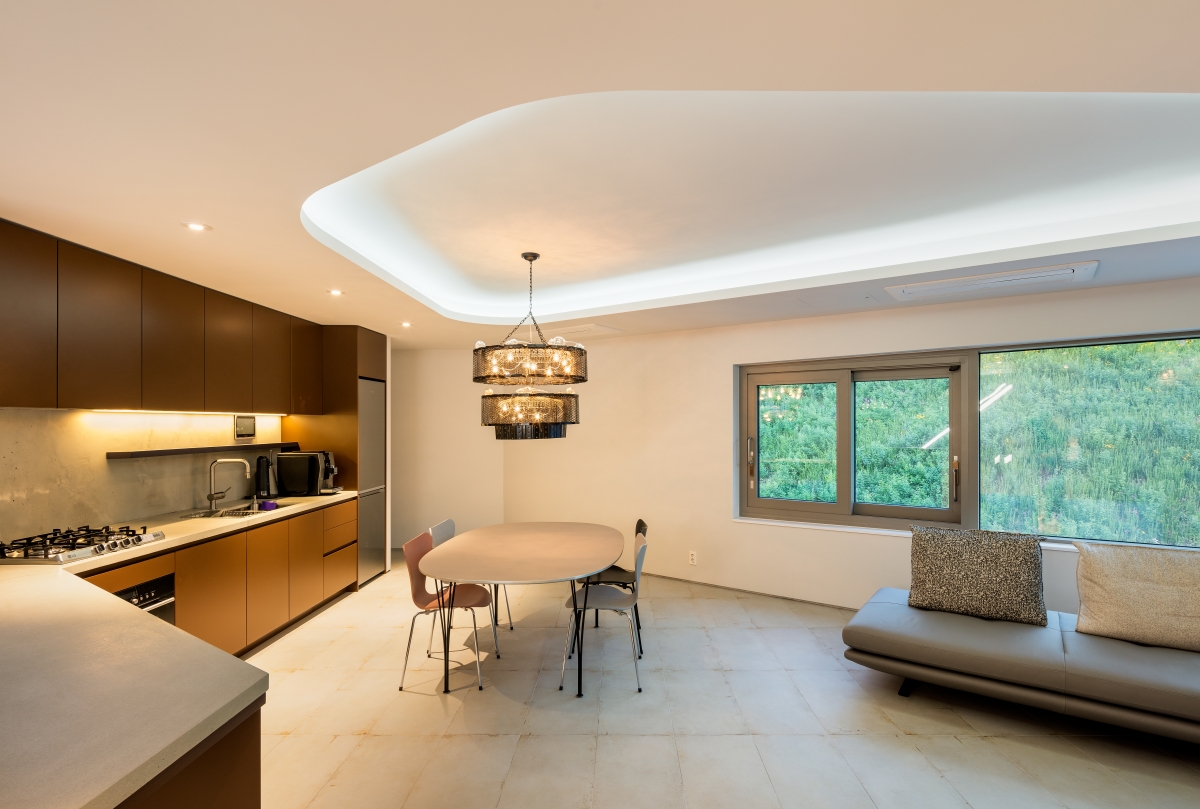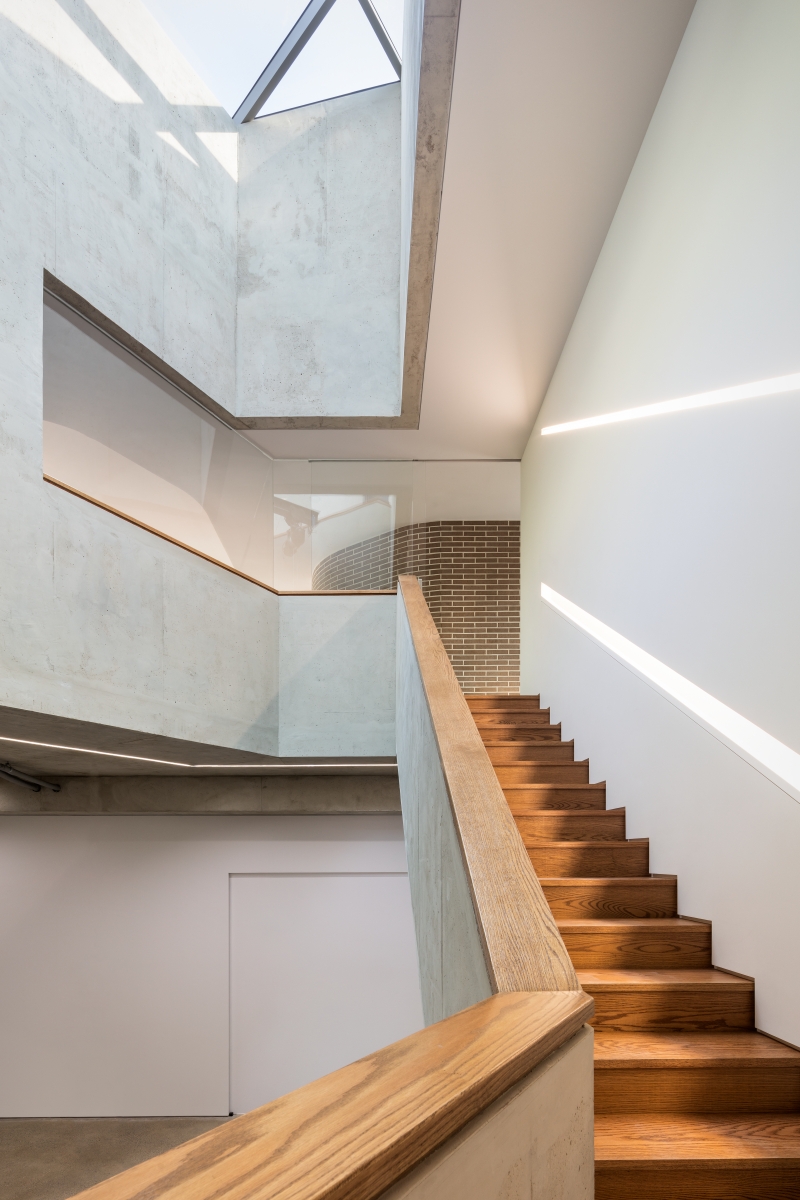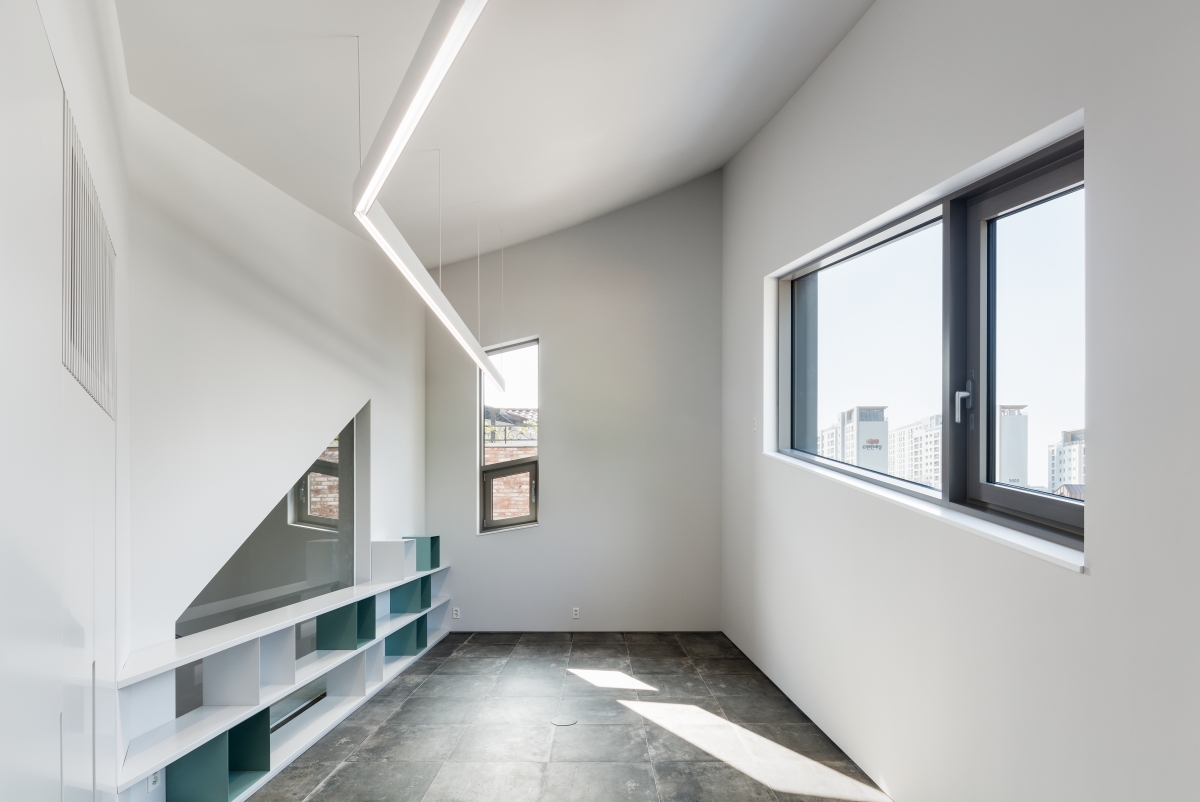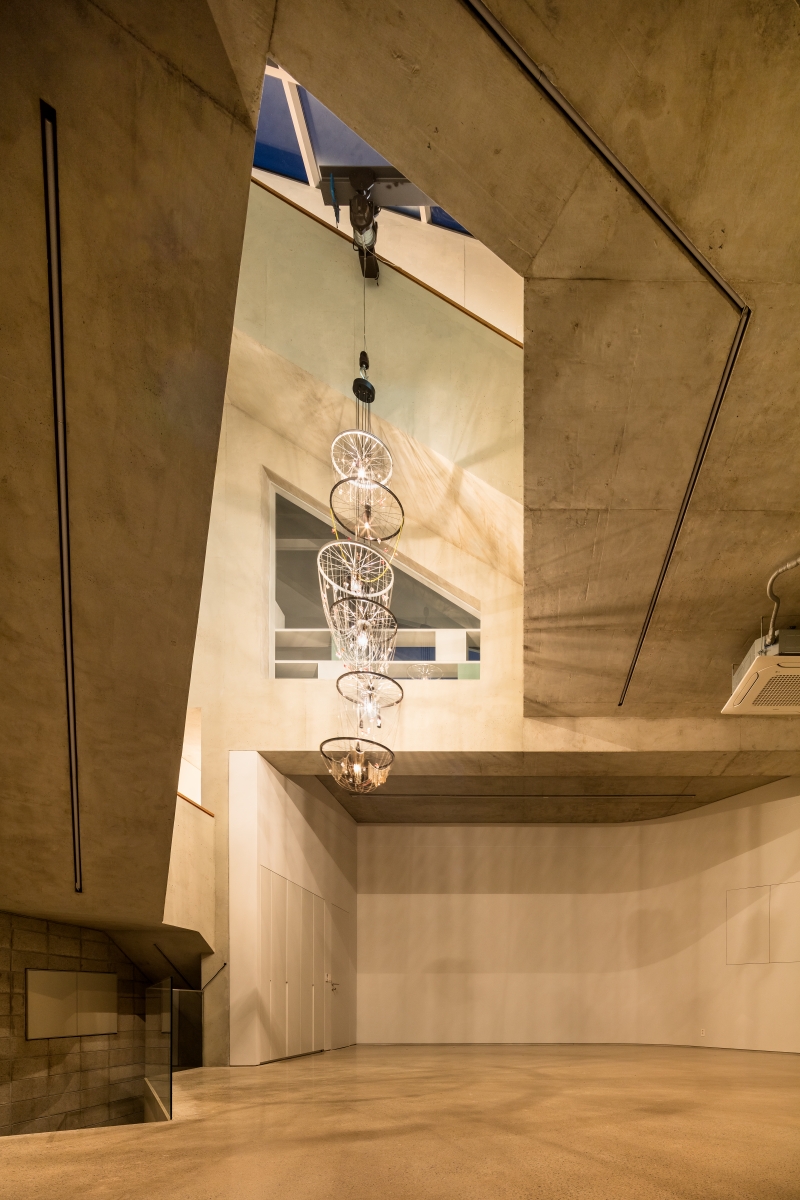 Architect
Lifethings (Yang Soo-in, Lee Heunjoo)
Design team
Lim Hansol, Jung Kyeongjin, Yang Soo-in, Lee Heunj
Location
39-1, Wiryehanbit-ro, Sujeong-gu, Seongnam-si, Gye
Gross floor area
355.76 m2
Building to land ratio
45.86%
Interior finishing
paint on gypsum board, coner brick robotic fabrica
Structural engineer
TEOKUJO Engineering Inc.
Mechanical and electrical engineer
YOUSUNG Total Engineering Co., Ltd
Construction
Mooil Construction
Design period
July 2016 - May 2017
Construction period
June 2017 - May 2018​
Roof garden design
URABNICS
---
Yang Soo-in is a Seoul-based designer and public artist. His works range from buildings and public artworks to branding and advertising. He has been widely published internationally including The New York Times, International Herald Tribune, MARK and has won Prix Ars Electronica, Red Dot Award and iF Award. He was selected as one of the 'Modern-Day Leonardos' from the Chicago museum of Science and Industry in 2006. He was an adjunct assistant professor at Columbia University Graduate School of Architecture, Planning and Preservation (2005 – 2011) where he received Master of Architecture degree with highest honor.