SPACE November 2023 (No. 672) ​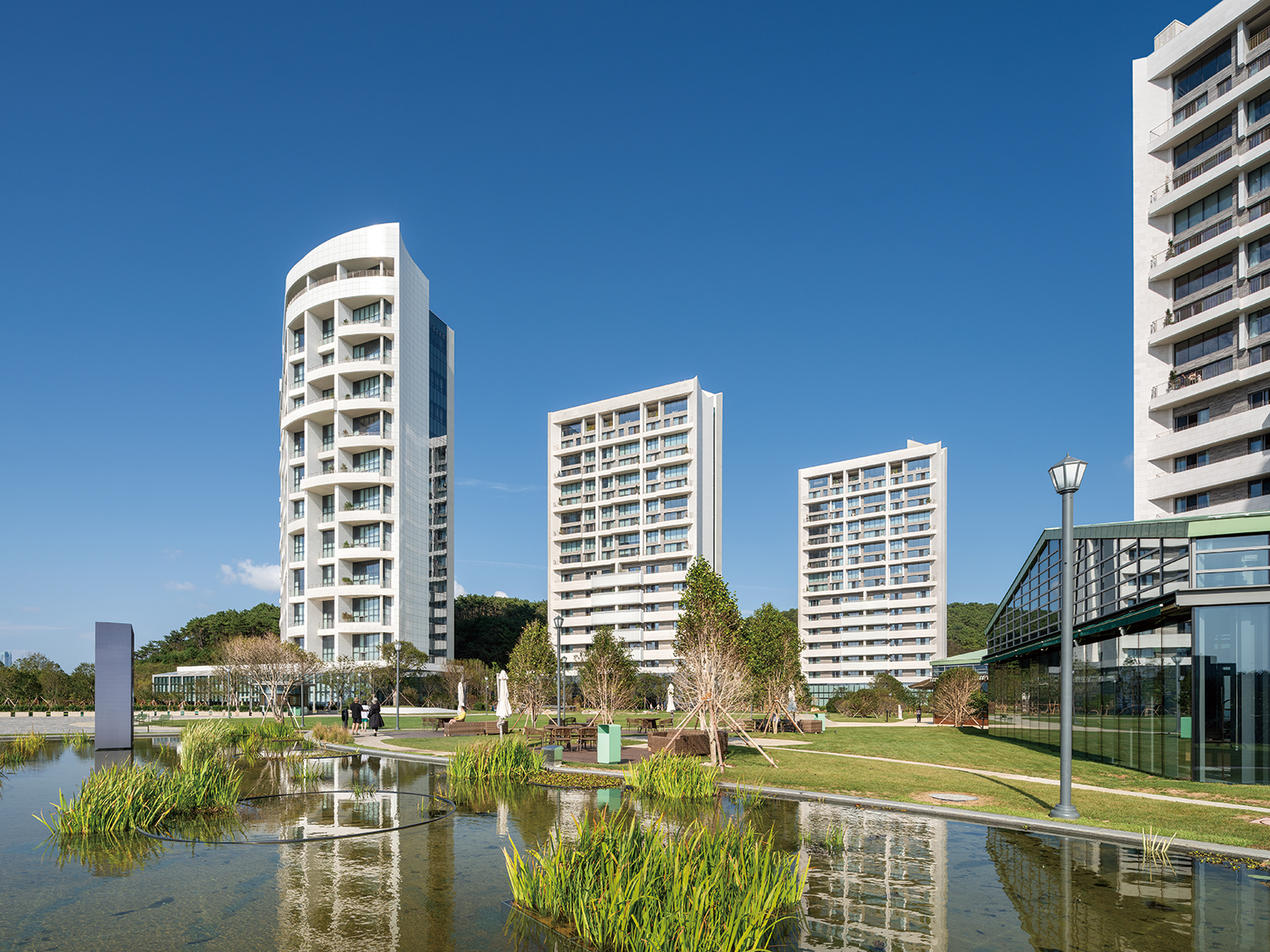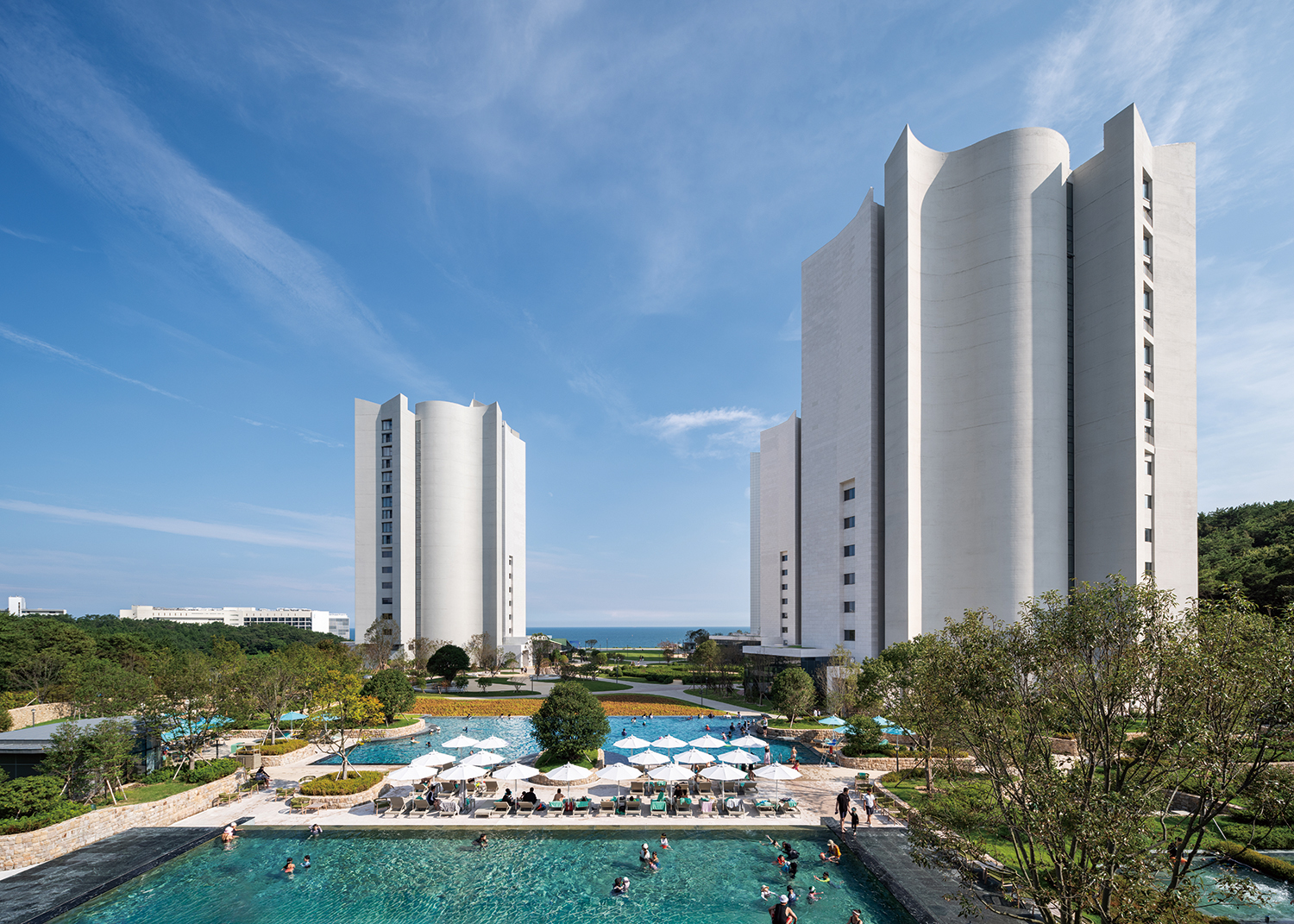 Located in Gijang-gun, Busan, surrounded by beautiful seas and forests, Village de Ananti spans an extensive 160,324m2 of land, with a total floor area of approximately 162,071m2. Comprising 392 rooms, it functions as a multifaceted leisure and cultural complex. The project is notably surrounded by ongoing developments, including SKM Architects's past work, Ananti Cove (2017), alongside a diverse array of amenities such as amusement parks, retail outlets, officetels, commercial centres, and residential apartments. People can reflect on life and recharge amidst the beautiful nature of the sea and forest, gaining spiritual strength and inspiration. In contrast, in the urban setting, they experience energy, cultural diversity, and complexity, feeling excitement and charm. Village de Ananti aspires to epitomise a novel concept, harmonising the serenity of nature with the vigour and charm of urban life.
While creating the overall masterplan, the site was divided into four main areas: the mixed-use cultural facility zone and three residential zones, based on room types; hotel & condominium tower, mansion, and low-rise detached villa. Considering the characteristics of the sloping terrain close to the sea, adjustments were made to the site levels to align with the surroundings. The southern part of the site, facing the main road and having the lowest level, was raised to accommodate an underground parking facility, minimising excavation work. Above this, a public lawn square was created, with high-rise tower buildings (four condominium towers and one hotel tower) strategically placed to maximise ocean views. Each ground floor of these towers houses restaurants, cafés, library, market, and more, offering a diverse range of experiences for visitors.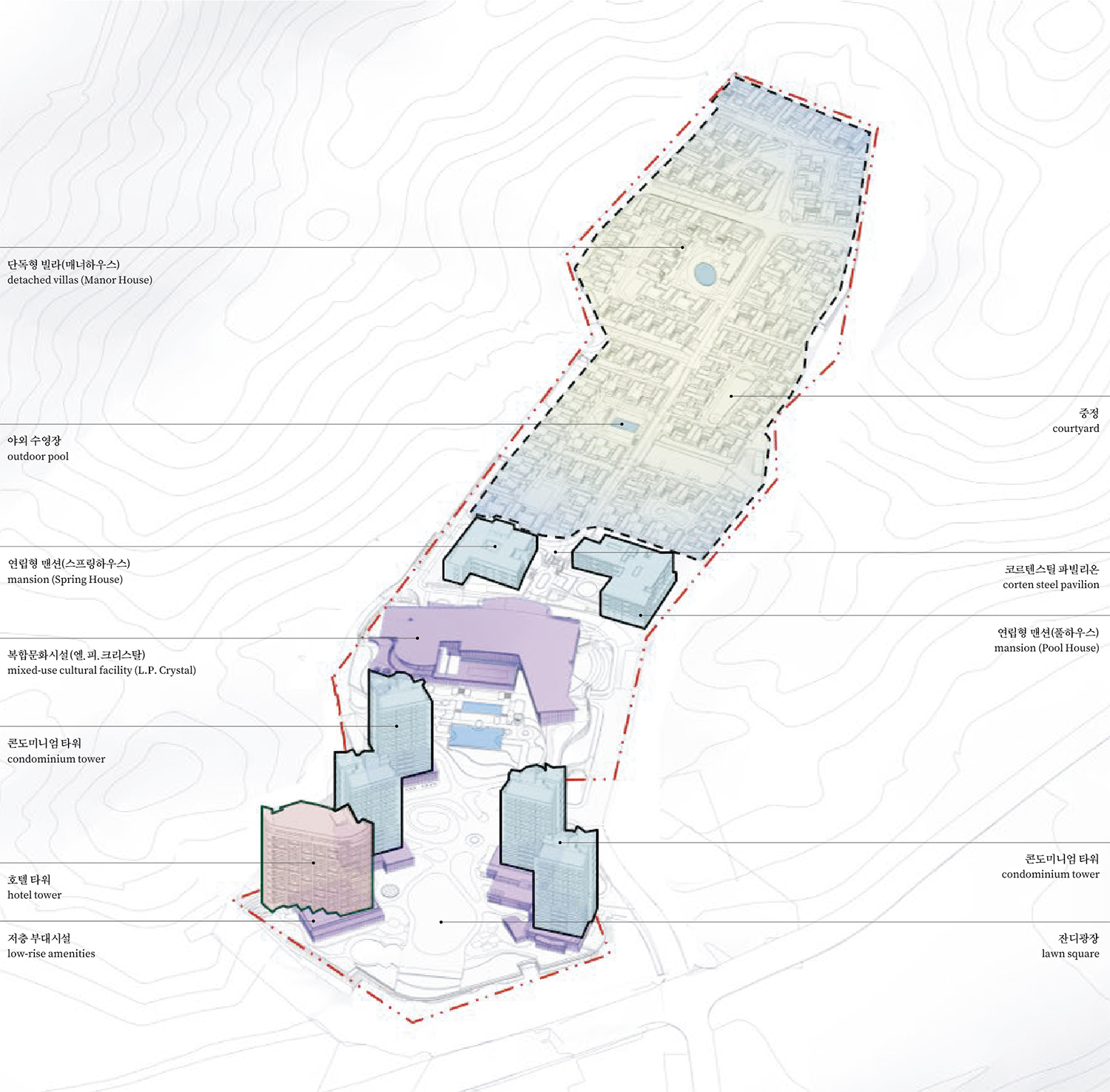 Programme zoning
In the mixed-use cultural facility zone, various elements were strategically placed to gradually connect the height differences between the front and rear of the site. Additionally, this zone includes connected facilities such as an indoor pool, art gallery, commercial spaces, dining facilities, lobby, and a drop-off zone. At the boundary between the auxiliary facilities and the detached villa zone, corten steel pavilions containing elevator rooms and stairs, along with two low-rise mansions comprising 36 units, were strategically placed to seamlessly bridge the elevation differences of the sloping site.
On the northwestern hill surrounded by natural forests on three sides, detached villas have been arranged in a cluster format, aiming to embody the sentimental aura of a quaint village. 94 low-rise detached villas form ten clusters, centred around two outdoor pools and six courtyards.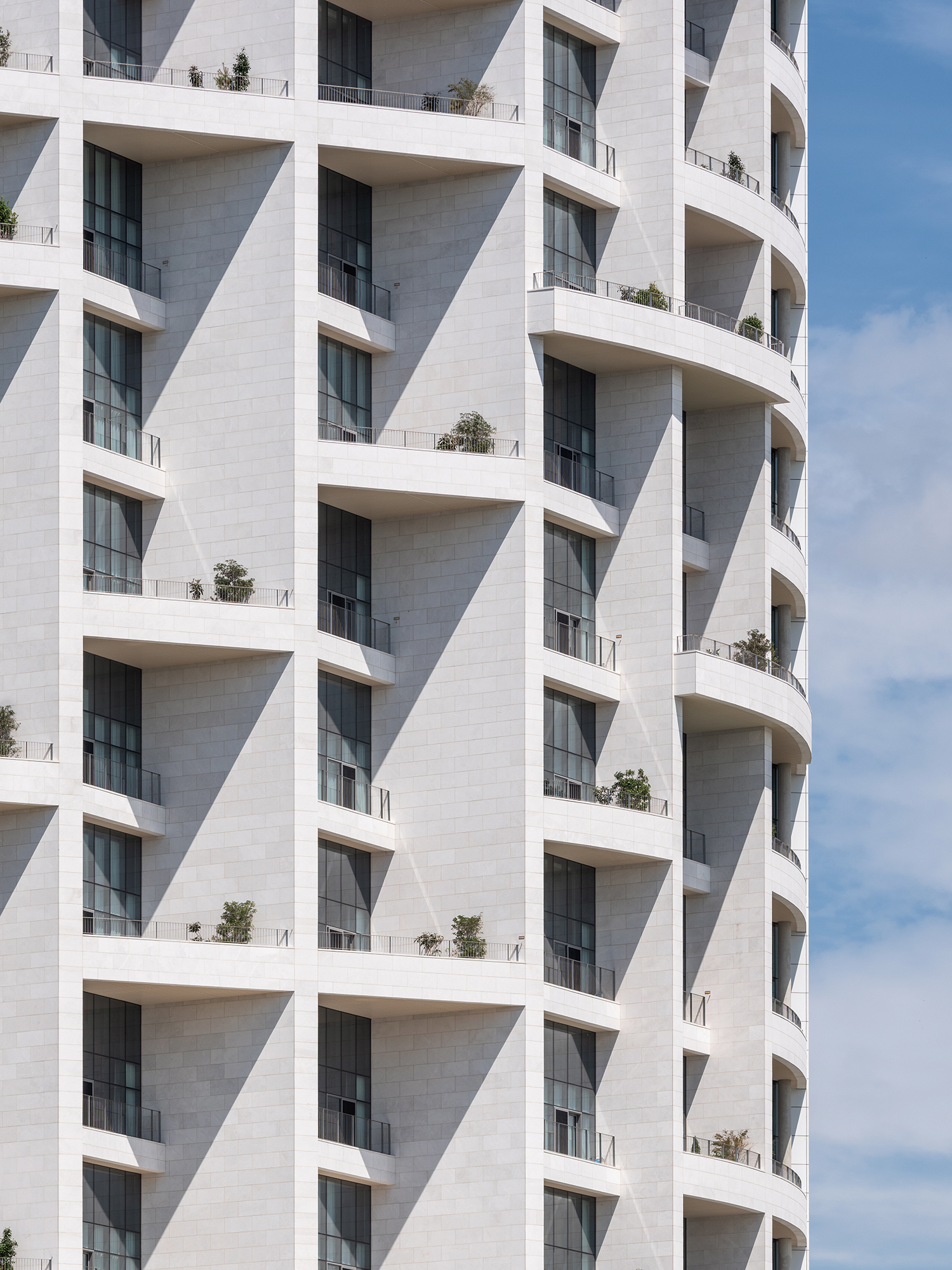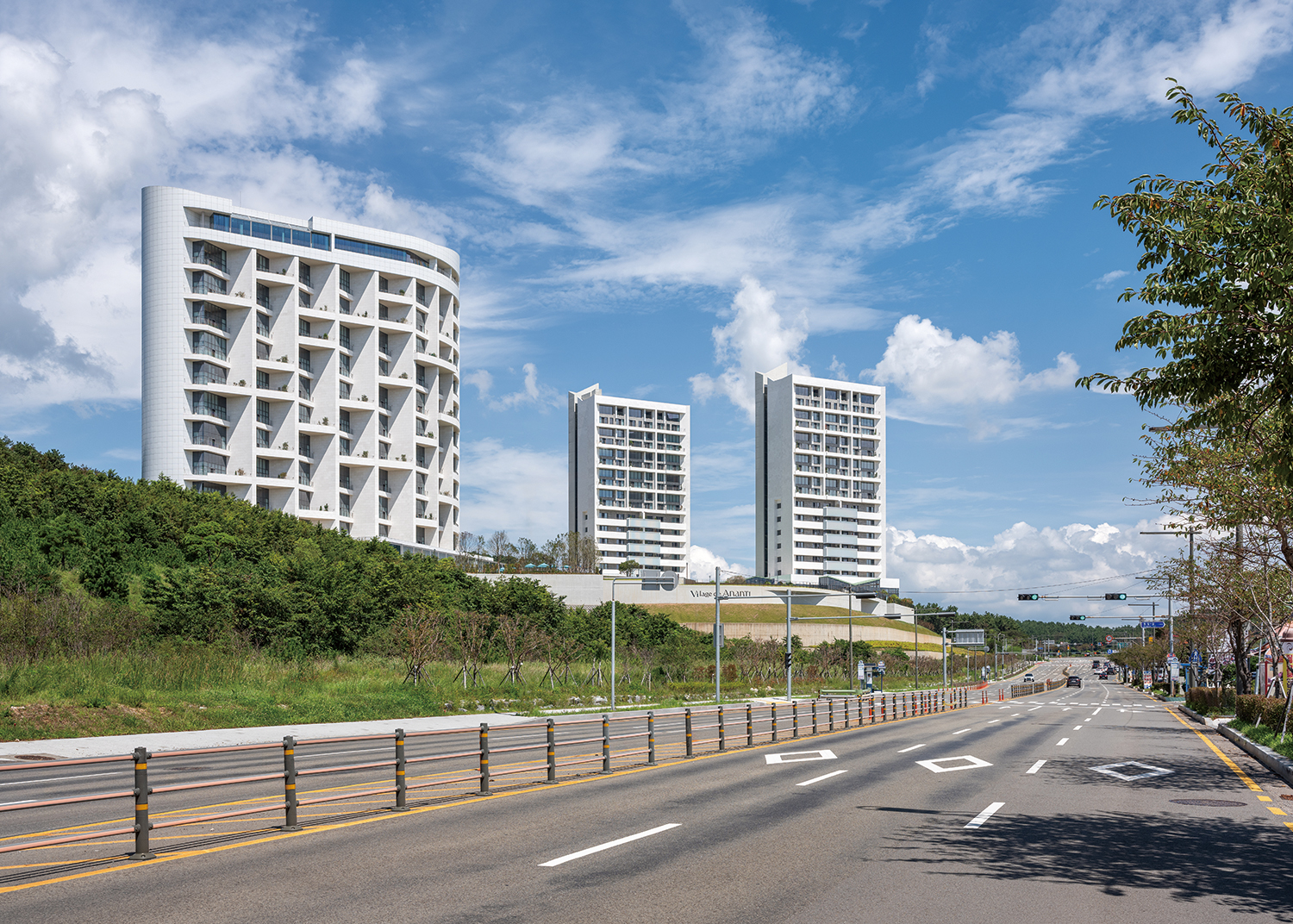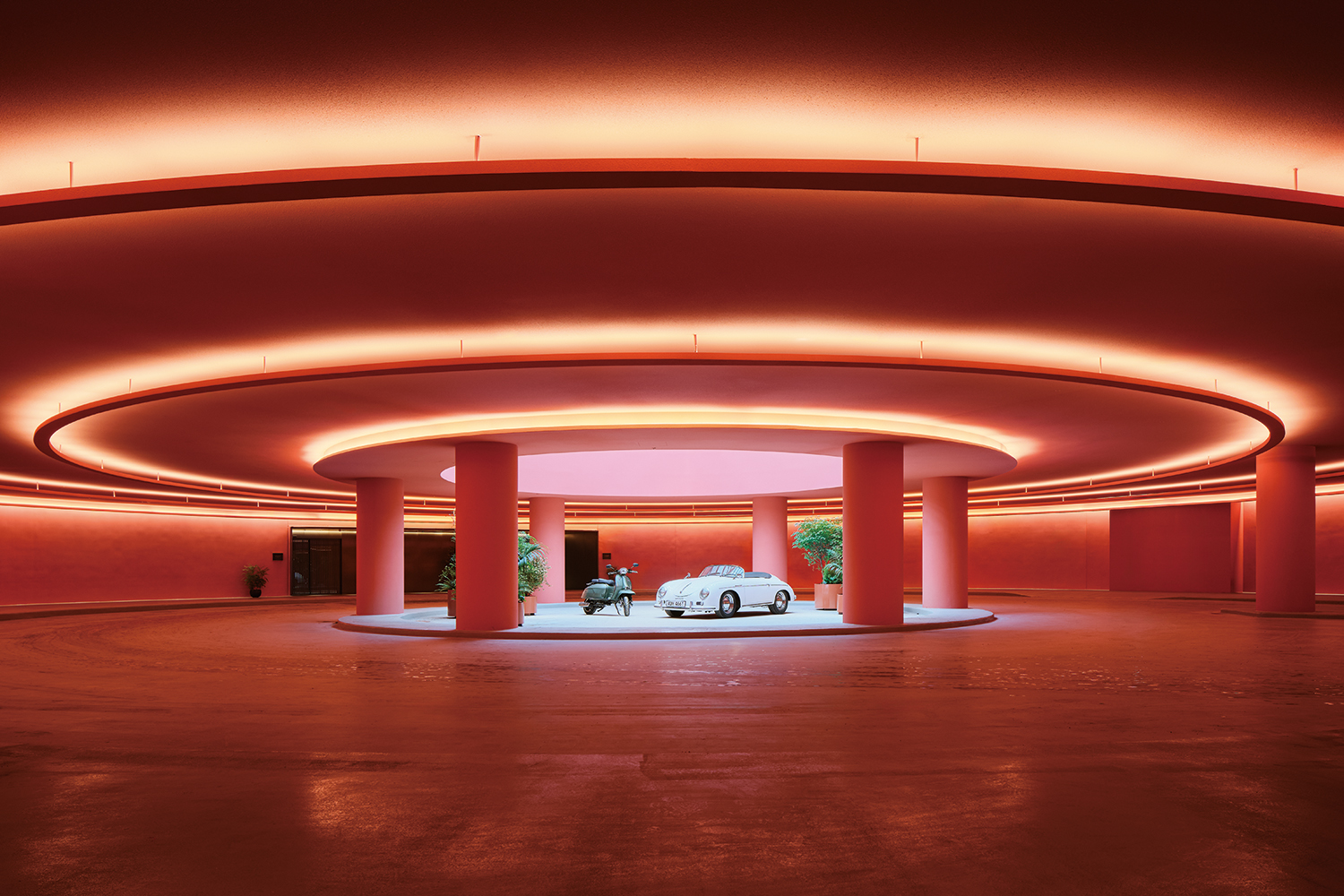 ©Kim Donggyu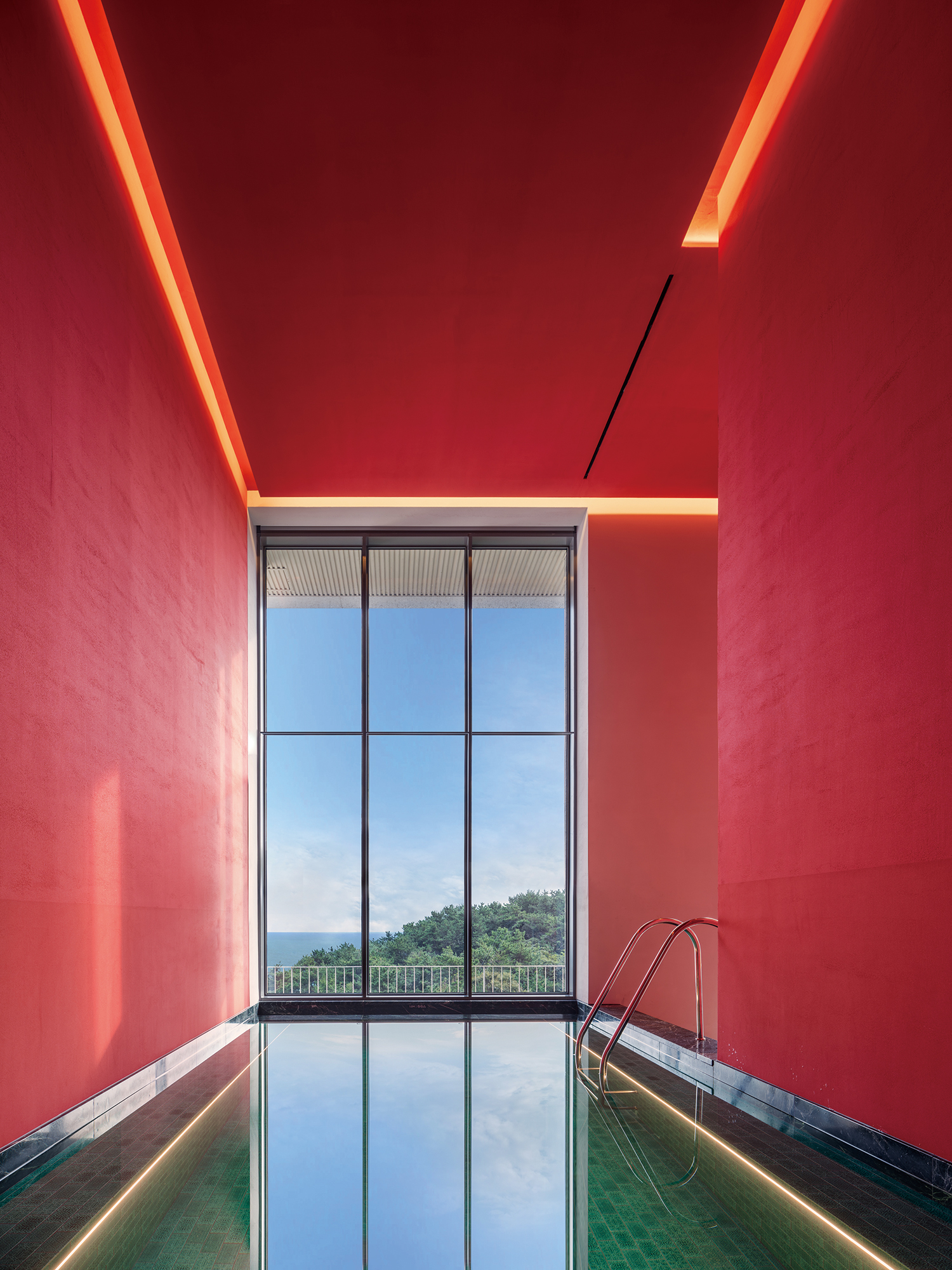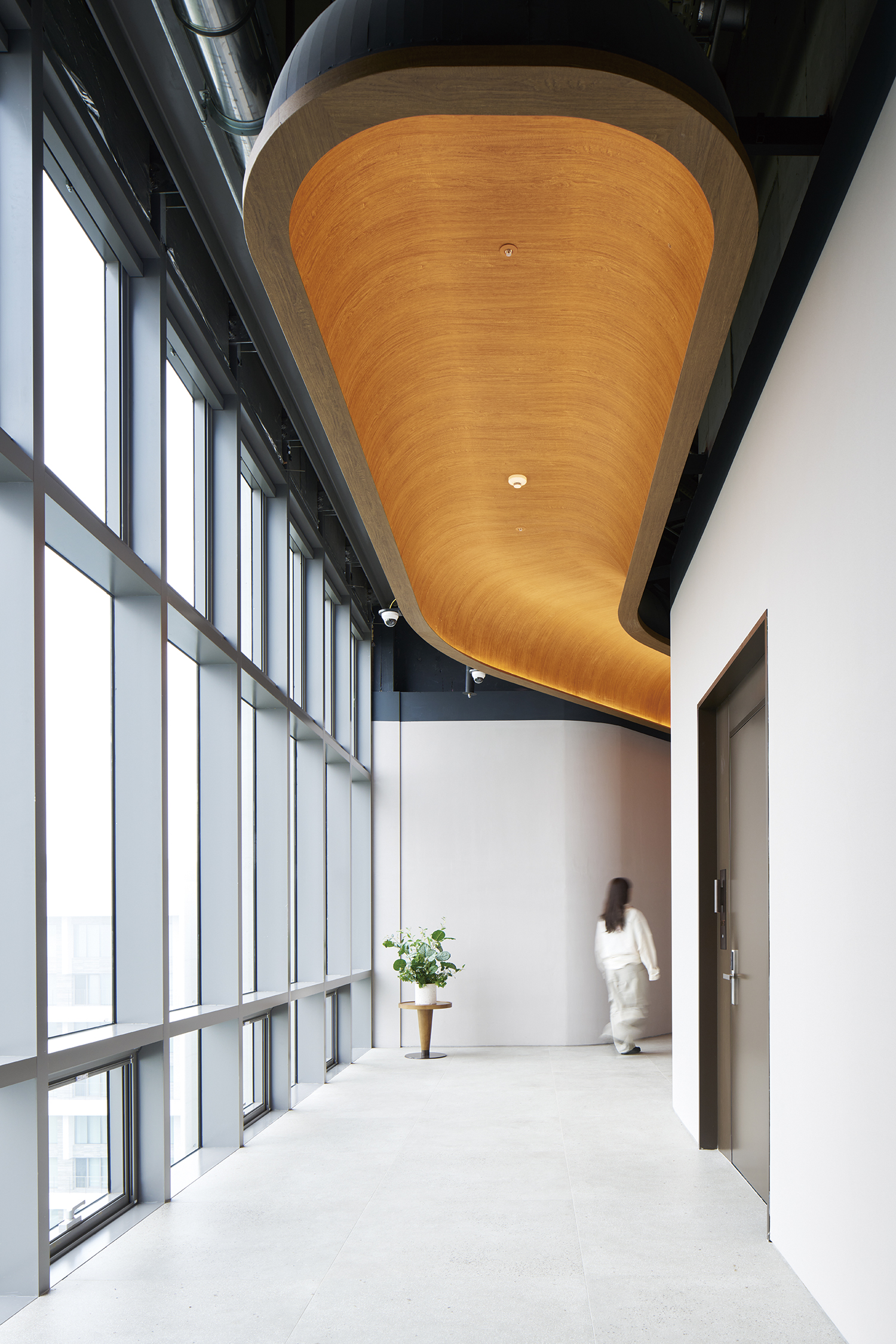 ©Kim Donggyu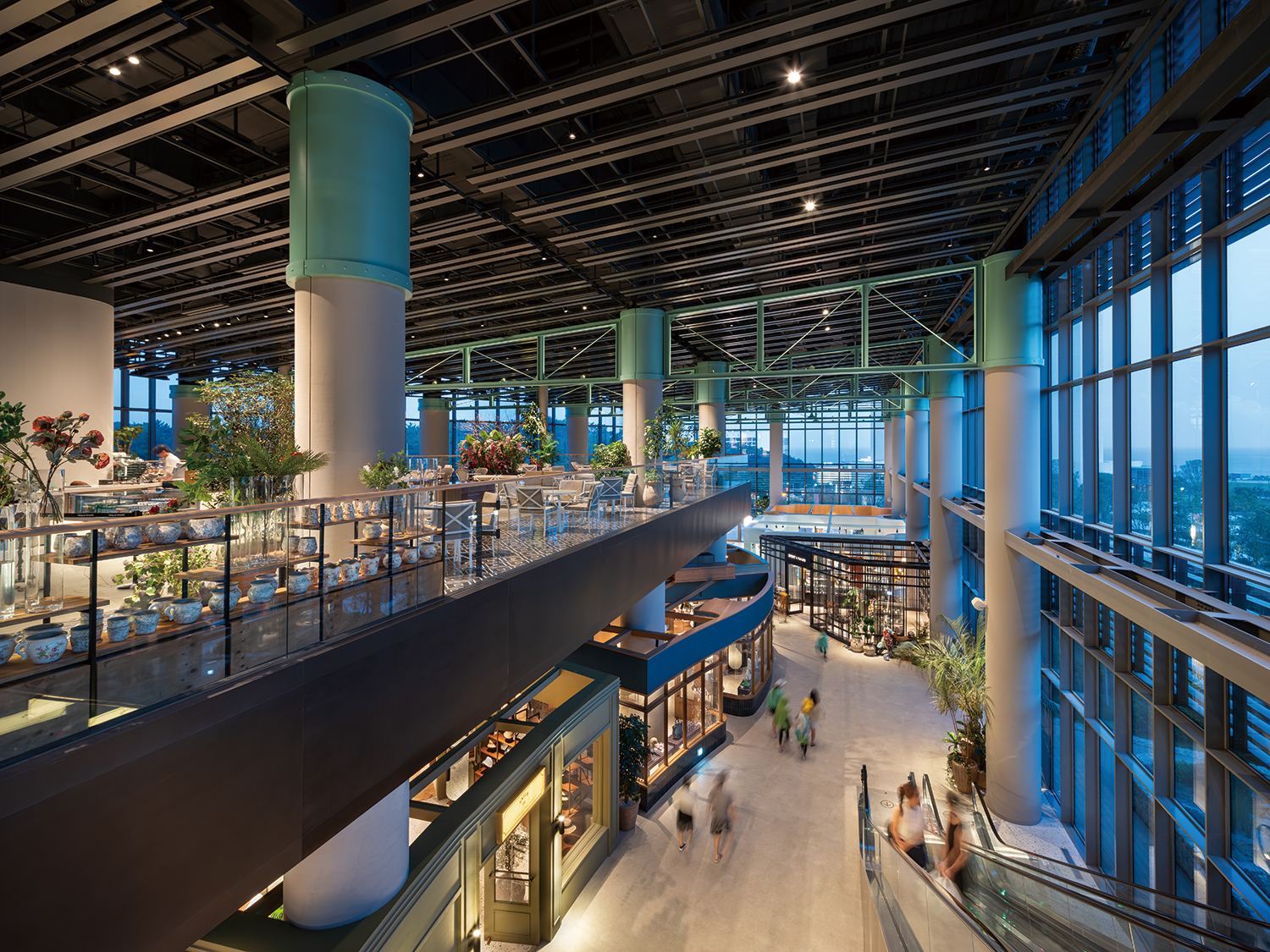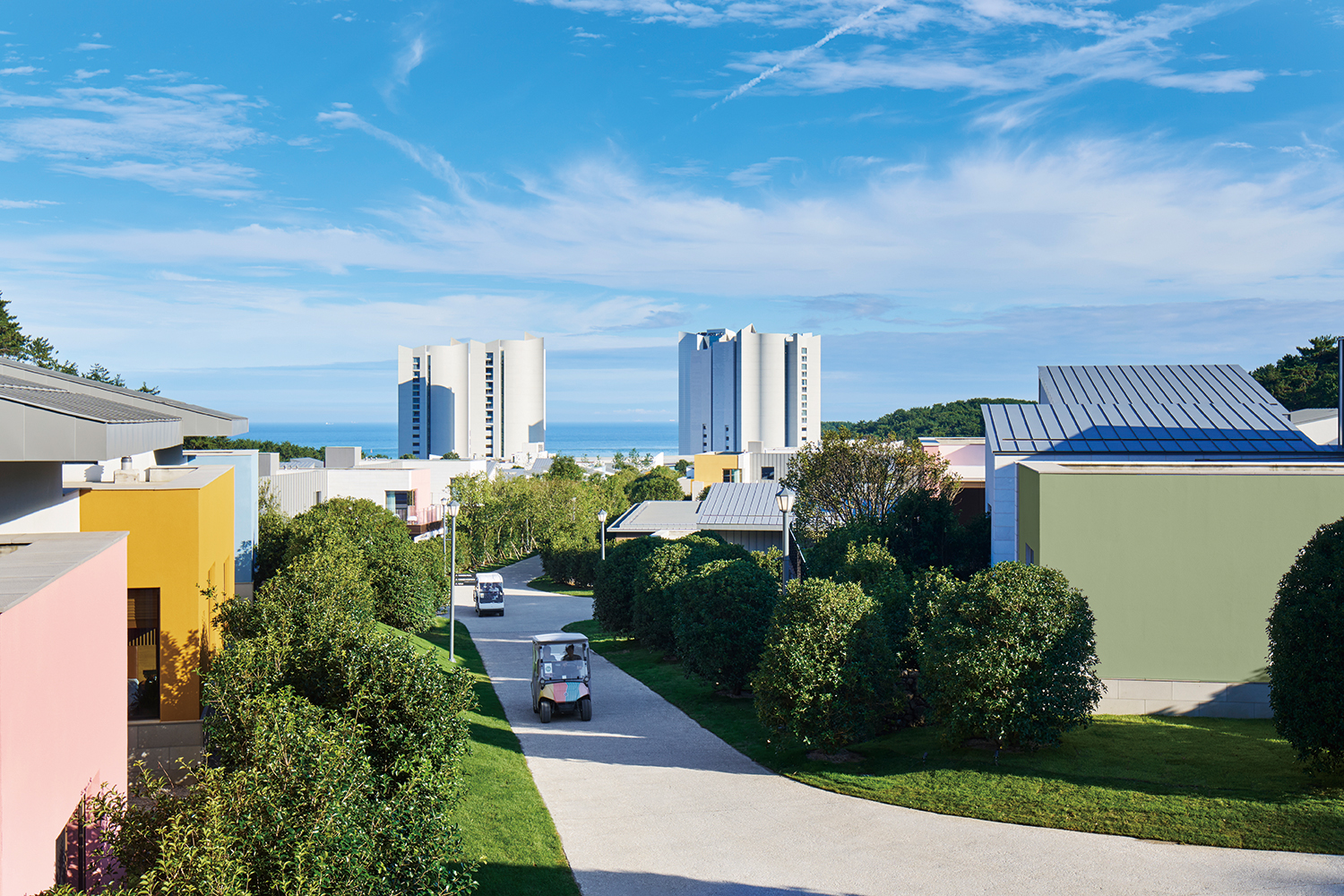 ©Kim Donggyu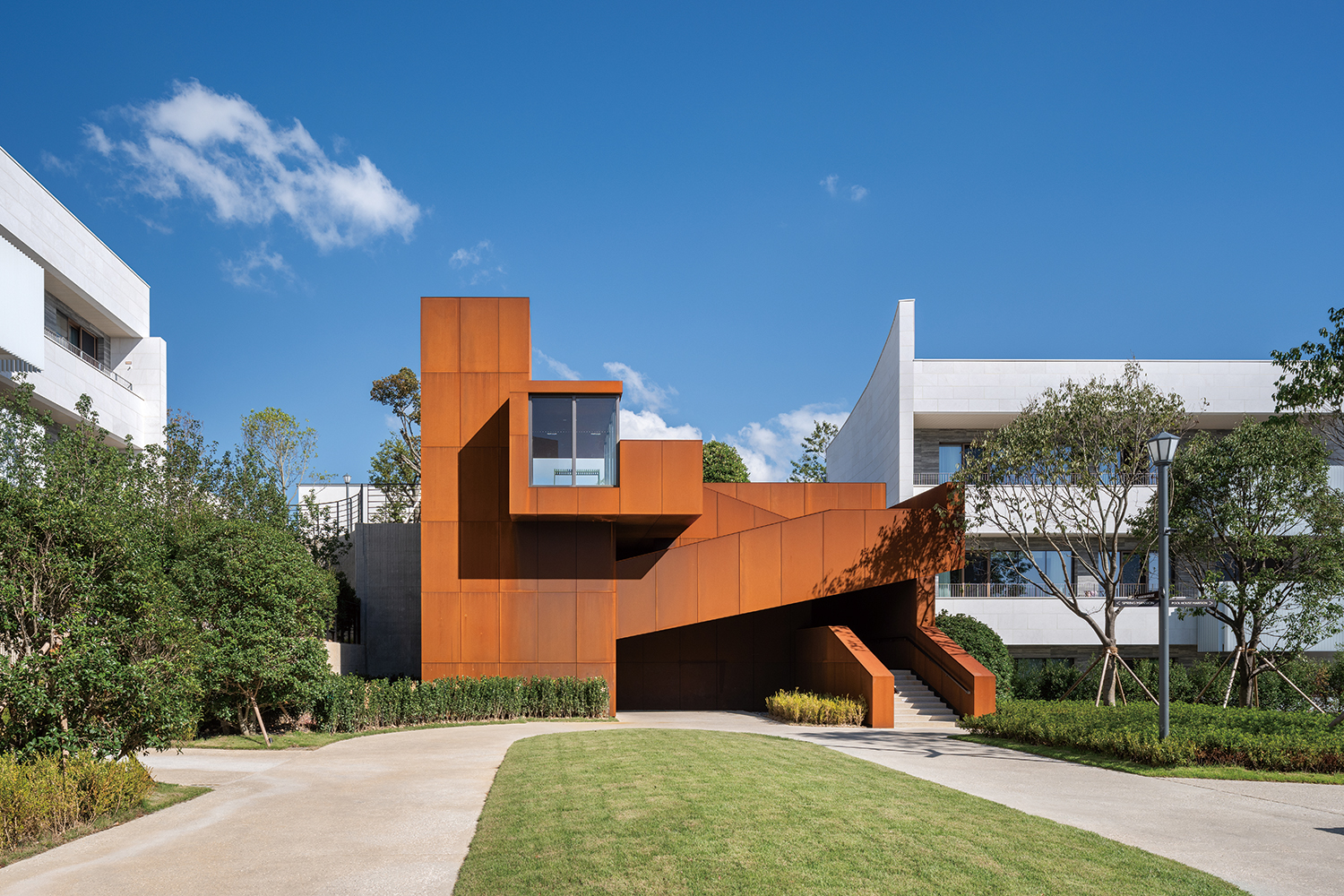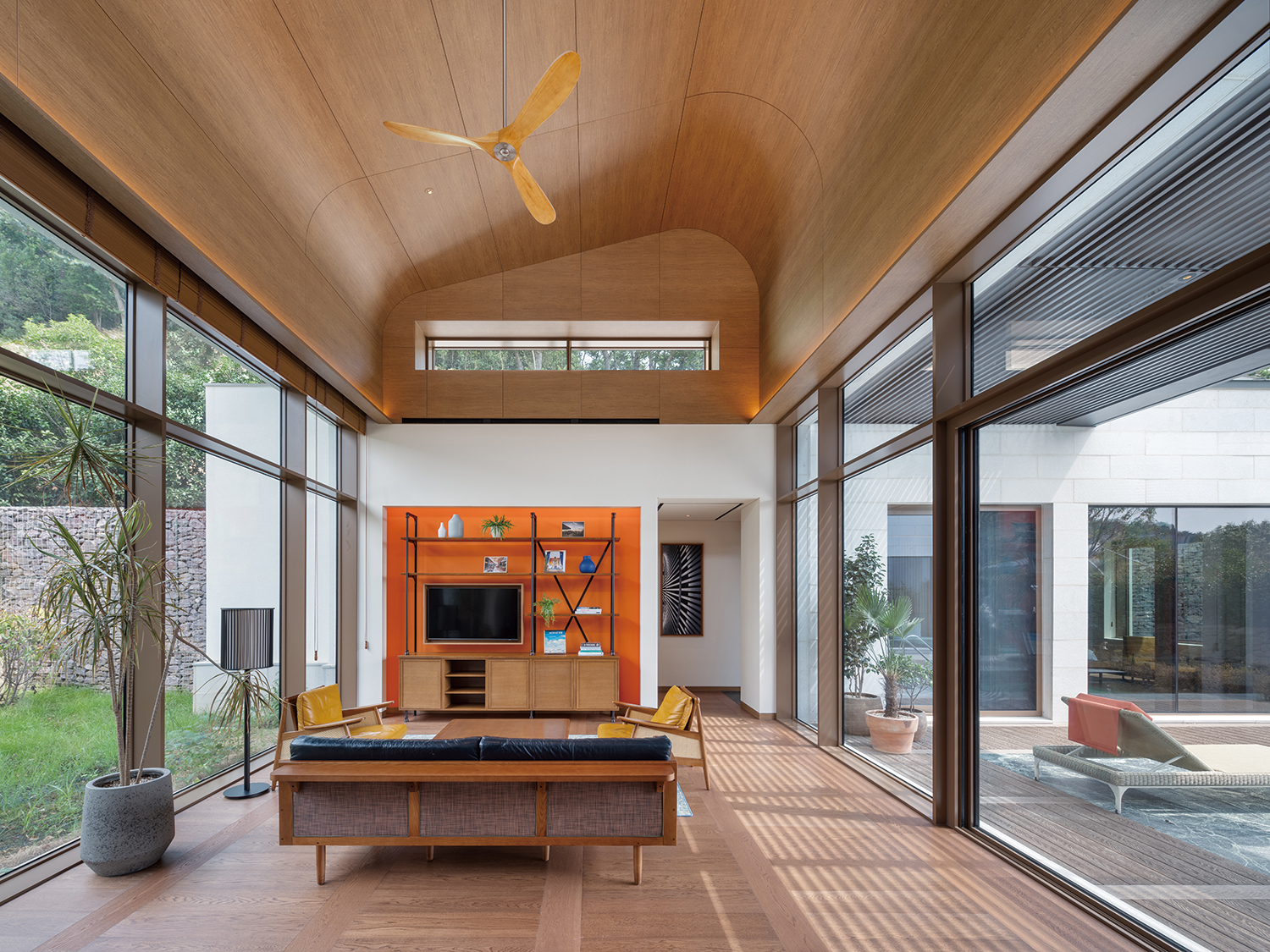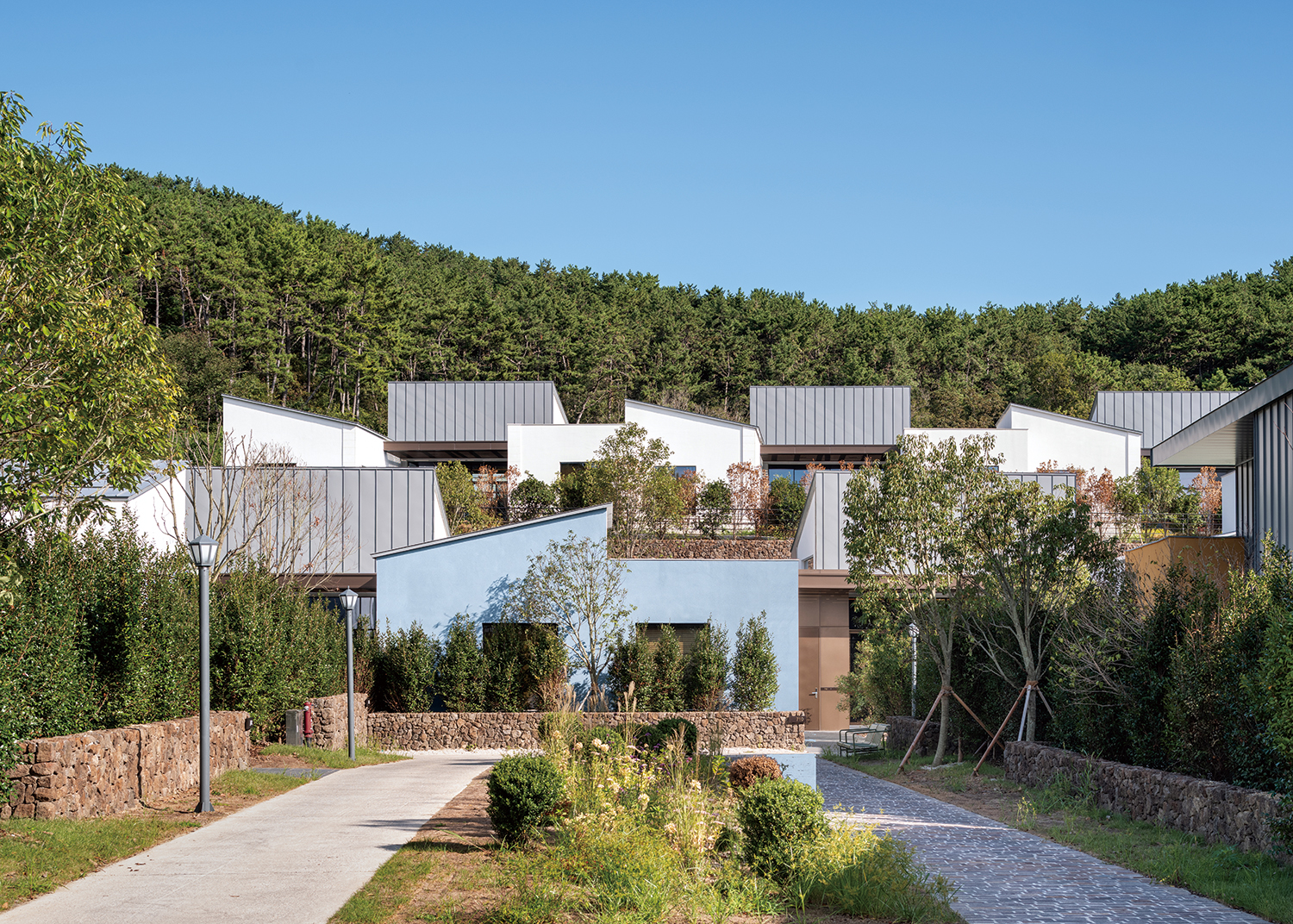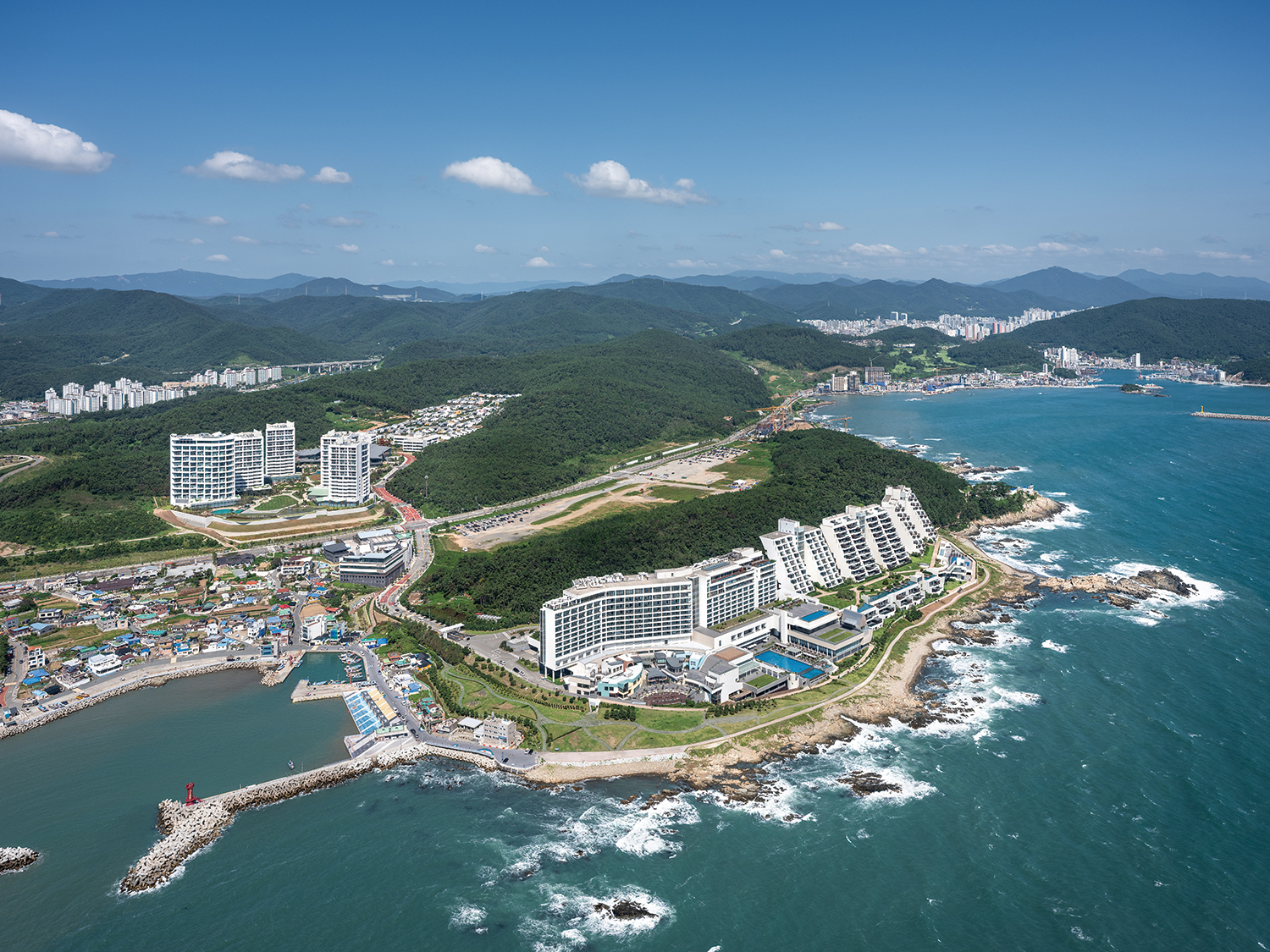 ​
You can see more information on the SPACE No. November (2023).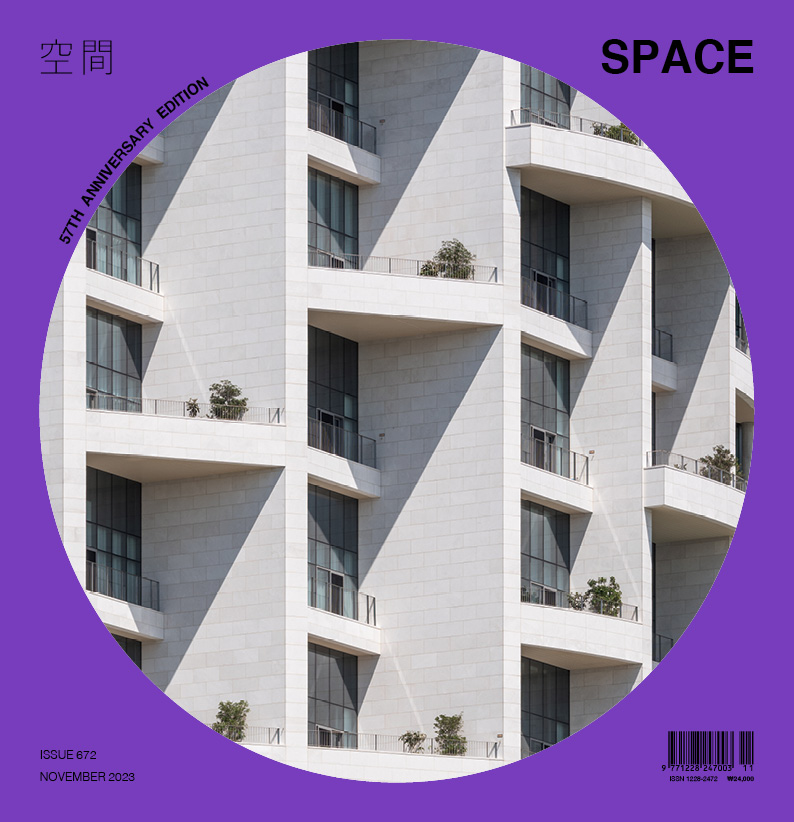 Site area
A (hotel & condominium tower zone) – 49,516.
Building area
A – 9,602.1m² / B – 35,699.99m²
Gross floor area
A – 83,480.45m² / B – 78,590.24m²
Building scope
A – B2, 12F / B – B2, 3F
Parking
A – 629 / B – 692
Height
A – 77.7m / B – 19.6m
Building to land ratio
A – 19.39% / B – 32.43%
Floor area ratio
A – 121.9% / B – 40.92%
Structure
RC, steel frame
Exterior finishing
zinc, stone, aluminum panel, stucco, low-e double
Interior finishing
marble, natural stone, wood, sheet, paint, tile,
Structural engineer
TSEC Total Structural Enginering & Constrcution
Mechanical engineer
JU-SUNG ENG.
Electrical engineer
NARA Engineering consultant
Construction
SHINSEGAE E&C
Design period
May 2018 – May 2023
Construction period
Mar. 2020 – June 2023
---
Ken Sungjin Min is constantly pursuing the expansion of architecture as a universal solution for our society and environment, as well as humanity and civilisation. This raises fundamental questions about the standardised way of life and its familiar practices, and discovers and builds new perspectives. With the belief that architecture can bring about positive change in culture and life, he is constantly exploring new possibilities and potentials. He has been leading SKM Architects in Seoul for 28 years since 1995 and considered as one of the leading architects of Korea.