SPACE Seoptember 2023 (No. 670)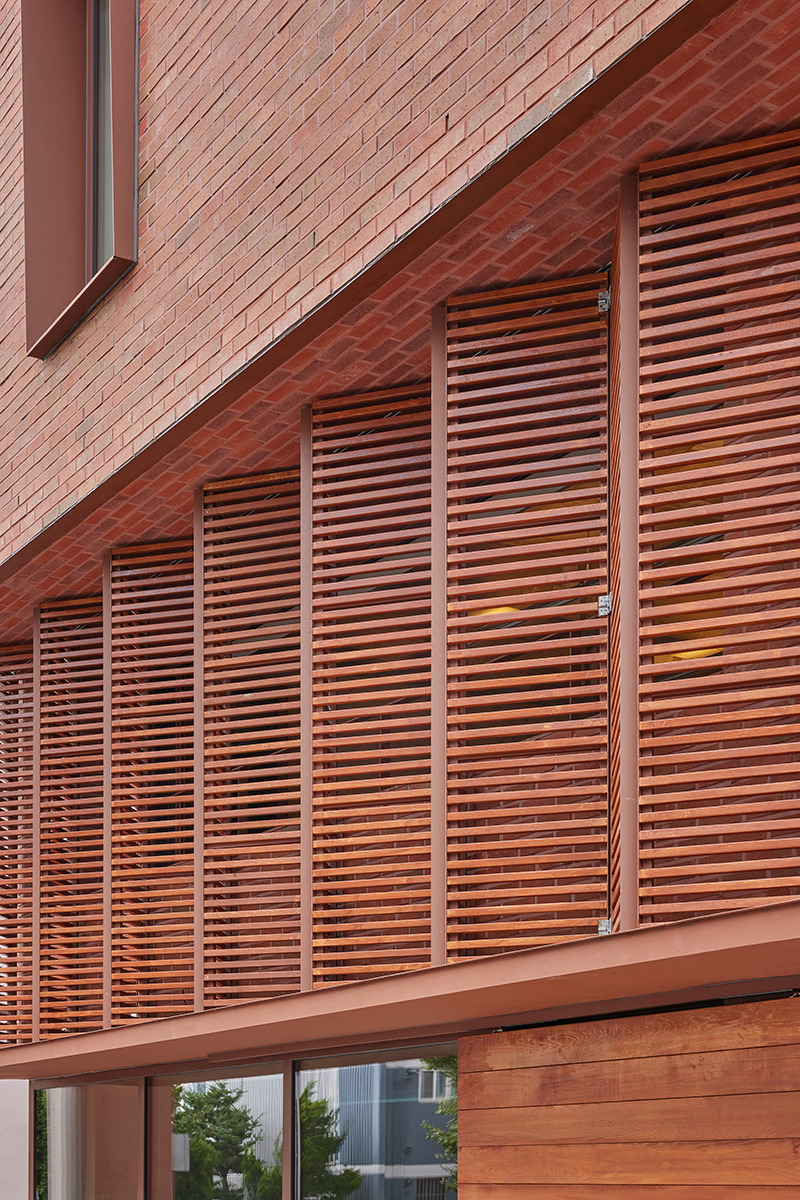 In between the Background and a Sense of Presence​
Lee Seunghwan co-principal, IDR Architects
Wonderful Wooman exists as a mixed-use building, positioned in a narrow alleyway in the Suwon. The house was born of our office's design, yet primarily led by co-principal Borim. So to me, the opportunity offers to observe it through a critic's lens more objectively.
Rewinding to the 1970s in Korea, apartments began to dominate the housing market landscape, whereas small-scale private builders filled up alleys with uniform houses. These structures, largely characterised by their red brick façades and adorned with low, ornate white railings across three stories, became the defining visual identity of these urban low-density backstreets. Over time, signs of evolution became evident through new constructions and renovations. Wonderful Wooman is based on this urban context.​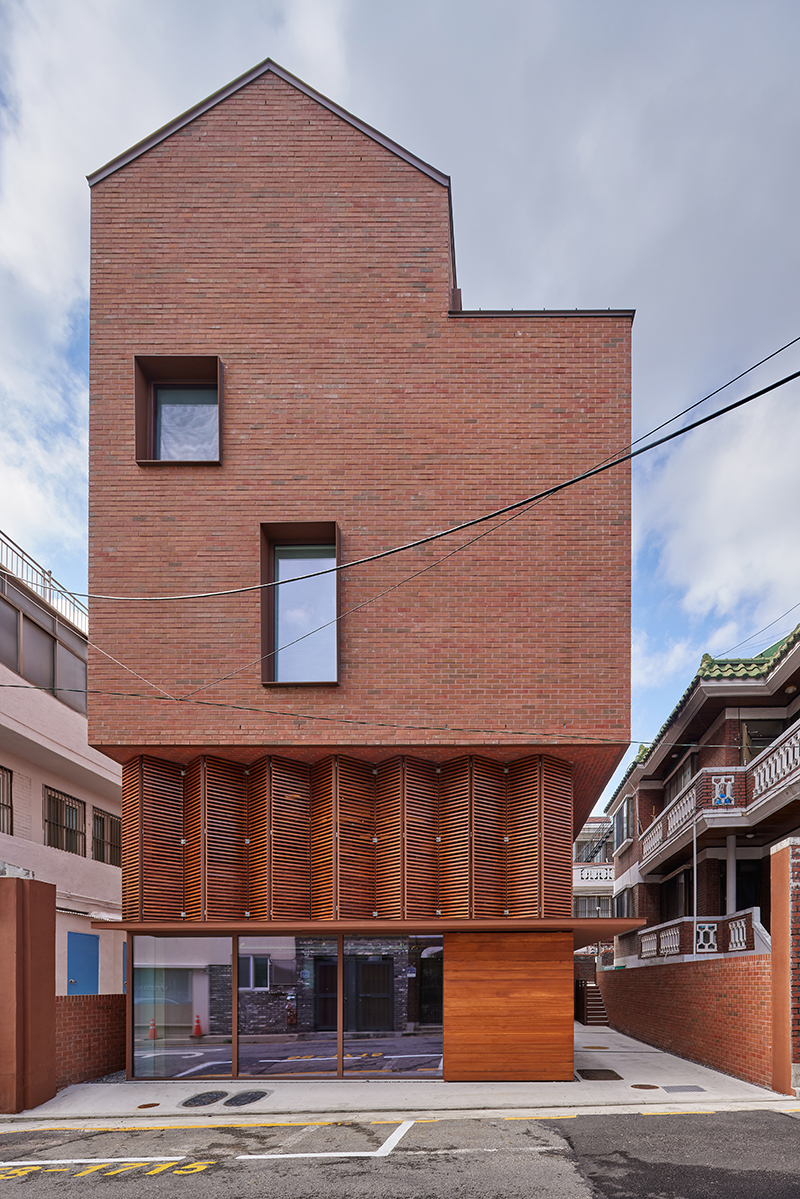 Our architecture has the ability to fade into the backgroun...
*You can see more information on the SPACE No. September (2023).
*Subscribers can browse through E-Magazine right now. >>
Available Here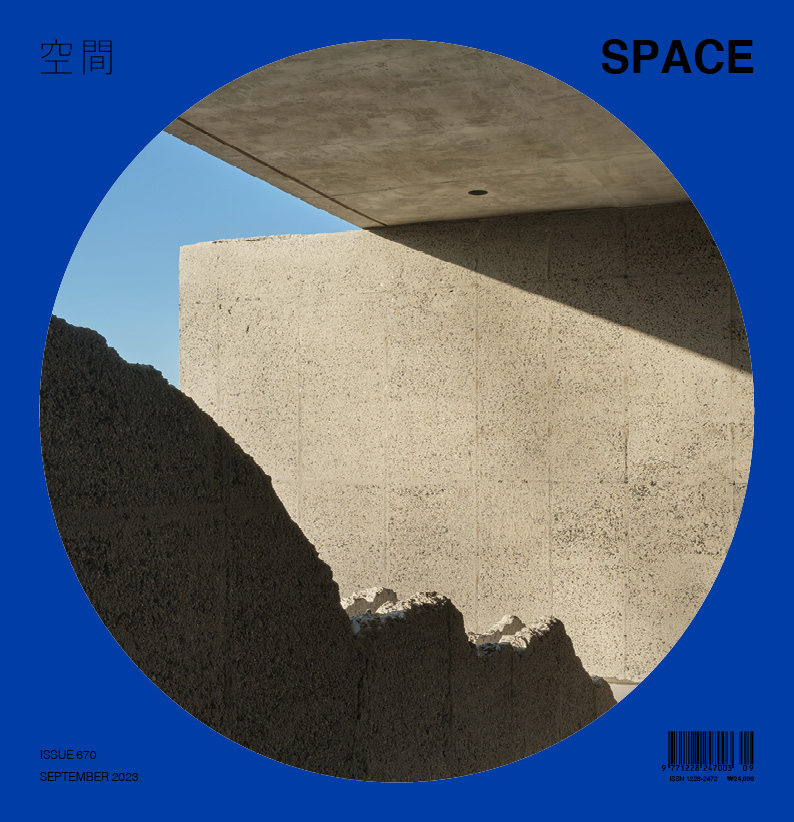 Architect
IDR Architects (Jun Borim, Lee Seunghwan)
Design team
Jun Borim, Seo Sehee, Lim Sunghee
Location
Wooman-dong, Suwon-si, Gyeonggi-do, Korea
Programme
single house, neighbourhood living facility
Building to land ratio
59.95%
Exterior finishing
red brick, aluminum zinc
Interior finishing
eco-friendly paint, wood flooring, porcelain tile
Structural engineer
YOON Structural Engineers
Mechanical engineer
Jusung ENG
Electrical engineer
Daekyung Electrical Engineering
Design period
July 2020 – Apr. 2021
Construction period
Apr. 2021 – Aug. 2022
---
Jun Borim and Lee Seunghwan studied architecture at Seoul National University and started their training respectively at M.A.R.U. and Atelier17. After moving to United Kingdom and receiving their MA degrees at London Metropolitan University, they returned to Korea in 2014 and founded IDR Architects. They received several awards for Maegok Libray in 2017, which included the Korean Rising Architect Award and Korean Architecture Awards, and won the Korea Young Architect Award in 2019. Throughout their career, they have been focusing on how architecture works as mediating background between the user and everyday life, and published For All That, Architecture in 2020, a book about public architecture and the reality of the struggles of young architects in Korea.