SPACE September 2023 (No. 670)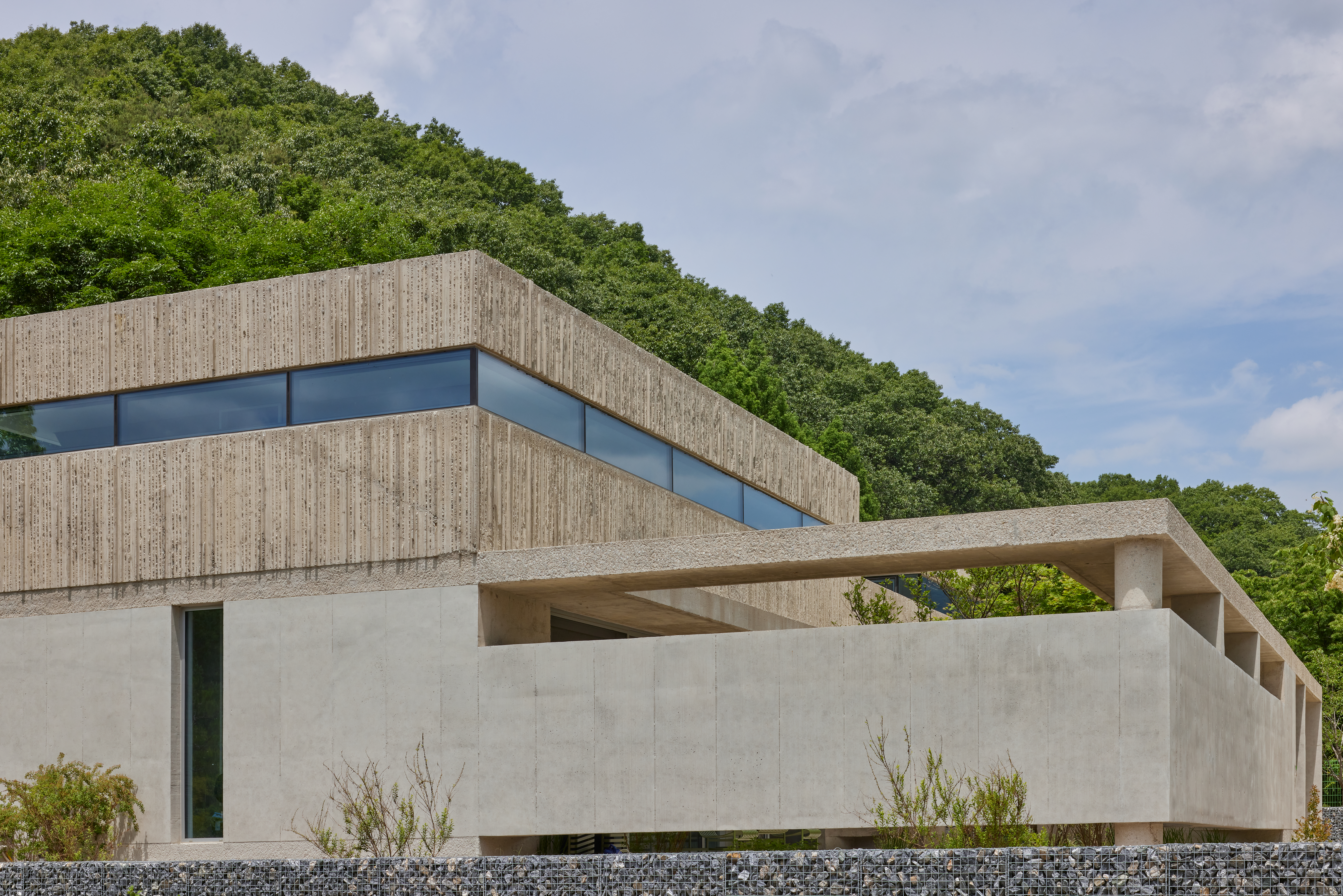 The client wanted to spend the final years of his long life in an apartment that could serve many functions and foster a close relationship with nature. The family required a house of about 40 pyeong (132m2 ), which was not that different from their present apartment. The project began by addressing the question of how to achieve a balance between a small house when compared to a site of over 200 pyeong (611m2 ) and its surrounding natural landscape. Hwajopungwol is the result of multilateral attempts to capture the seasonal changes both inside and outsid...
*You can see more information on the SPACE No. September (2023).
*Subscribers can browse through E-Magazine right now. >>
Available Here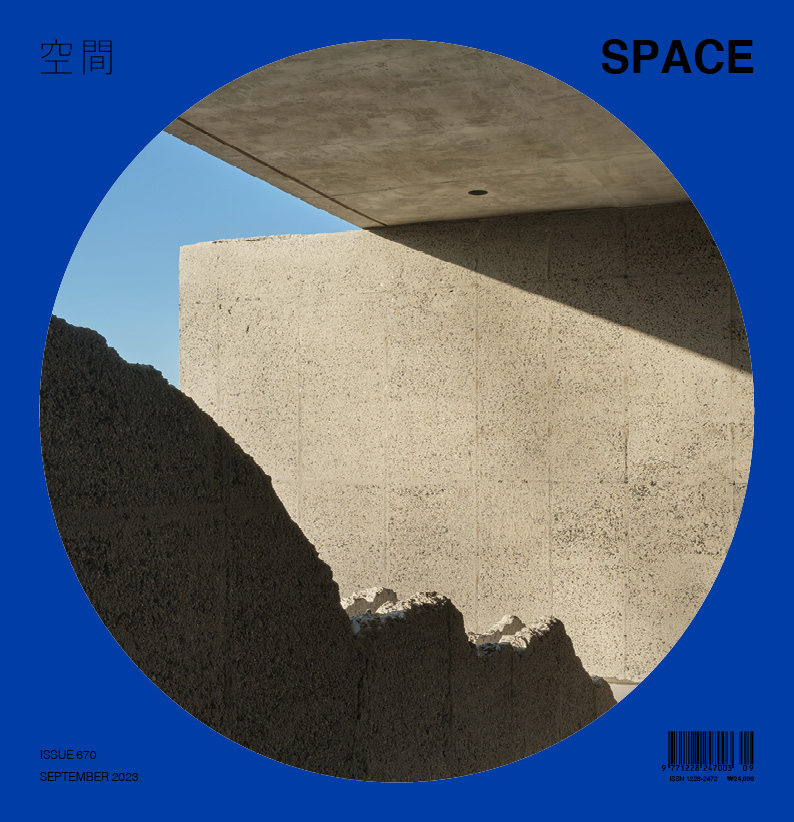 Architect
SOSU ARCHITECTS (Go Seokhong, Kim Mihee)
Design team
Hong Jinyeong, Kim Byeongjun
Location
Yongcheon-ro, Okcheon-myeon, Yangpyeong-gun, Gyeo
Building to land ratio
31.43%
Exterior finishing
exposed concrete, wood siding
Interior finishing
exposed concrete, eco-friendly paint, wood floor
Structural engineer
Eungujo Engineering Inc.
Mechanical engineer
Geonyang Mec Co., Ltd.
Electrical engineer
Keukdong Power Tech Co., Ltd.
Design period
June 2020 – Aug. 2021
Construction period
Sep. 2021 – Mar. 2023
Landscape design
Garden the verandah
---
Go Seokhong and Kim Mihee began their collaboration when they installed Memory Box, the grand prize in the Gwangju Folly Ⅱ competition. They established SOSU ARCHITECTS in 2016 and have carried out a wide range of projects such as Dongshimwon, 3/1 Building, Shinsun-gil, and Yangpyeong Apricot Village. They pursue architecture of individuality and universality, often finding form as small units within an urban fabric. Dongshimwon, their major work, won the grand prize in the emerging architecture practice track of the Korean Architecture Awards 2018, while Jipum Pangpang Playground won the grand prize in the Heartwarming Space Award 2018. Go Seokhong has been teaching as a visiting professor at Namseoul University since 2021. Kim Mihee has been teaching as an adjunct professor at Hanyang University since 2019 and is currently working as a public architect in the Incheon Metropolitan City, and rapid integrated planner in Seoul Metropolitan Government.