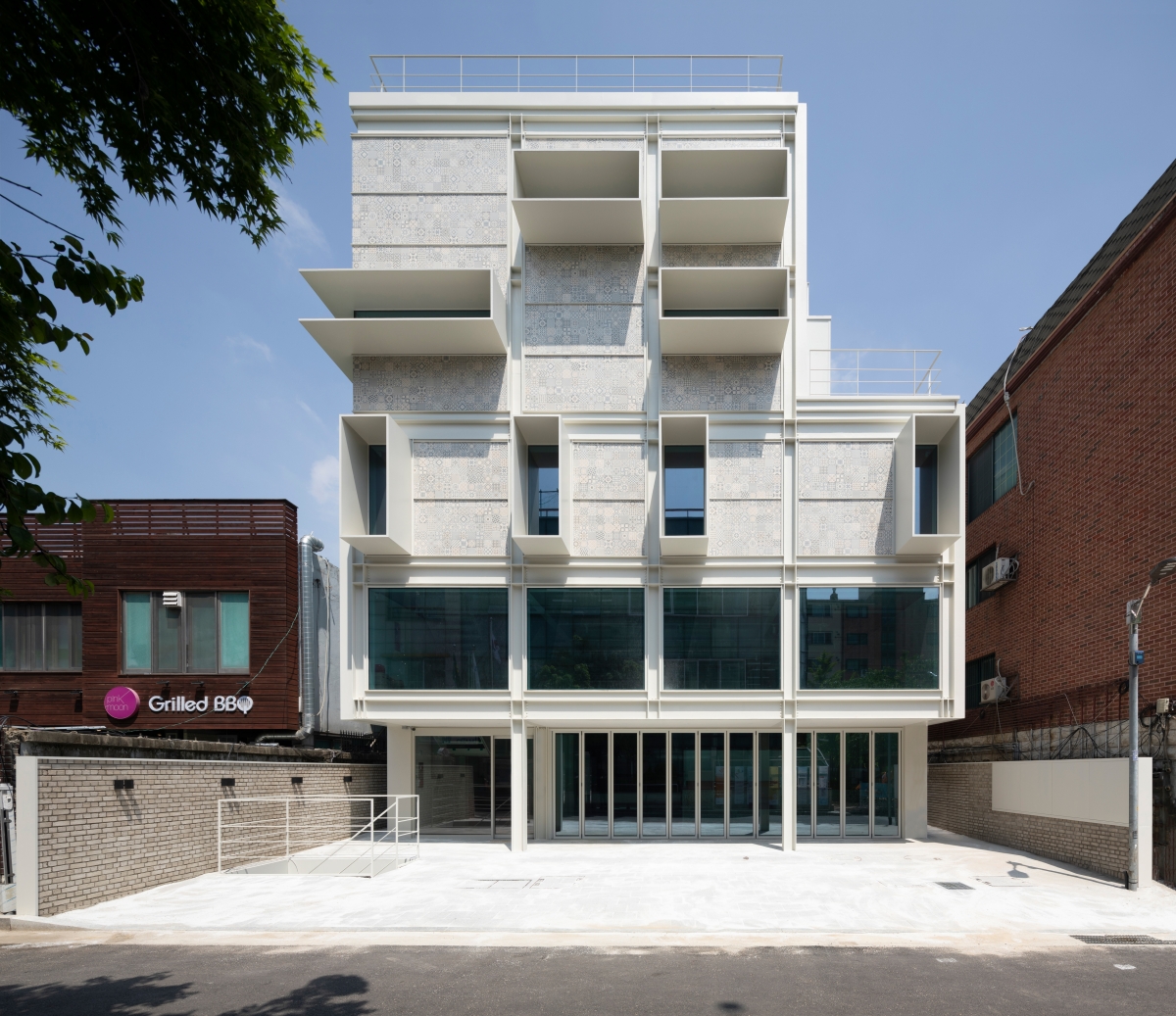 SPACE September 2022 (No. 658)​
Bread Comma, run by the publishing house Munhakdongnae, has an interesting programme in which books and bread meet. Just as bread is baked in an oven, the sentences in the book are cooked up in the author's mind one by one. So, it was intended that the steel frame and tiles made in a high-temperature kiln would become the symbol of Café Comma. The single programme of Bread Comma is vertically arranged across seven levels. Connection of the vertical movement line from the basement floor to the top was set out in the early planning phase. Since the site was built half a storey high from the road, the first floor was constructed as a skip floor. As a result, the first floor smoothly connects with the underground and upper levels. Since the construction period was short, the architect proposed a steel structure, and most of the exterior wall surfaces were filled with sandwich panels because the construction cost had to be met. The façade on the side that meets the street is composed of a steel frame and a tile wall to create the distinctive exterior of Café Comma. The rather incongruous modular steel frame created an attractive stereoscopic shape, and the geometric pattern of tiles and the delicate details of the exterior wall enriches the façade of the café. Café Comma responds to the urban landscape and is constructed using various spatial devices. The steel frame piloti welcomes visitors by forming a relaxed entry space. The large openings on the first and second floors transparently expose the interior space horizontally, and the protruding louvers on the third, fourth, and fifth floors express the way of communicating with the city. The exterior balconies and terraces extend the space from the road to the interior and from the interior to the city. Each floor has a unique sense of space. The basement floor, which is 4.5m high, has a terraced lecture space and a sunken yard. The first and second floors are wide open, so one can enjoy the process of making bread and brewing coffee. It is the central space of Café Comma​ where different programmes and three-dimensional movement lines overlap. The third floor is an independent study area, a space dominated by books and bookshelves, and the fourth and fifth floors are one sees the outside and the inside actively communicate as they lead to the terrace. Although it is a programme on a single theme, Café Comma​, it has a variety of spaces for different uses. Just as it takes time to bake bread, books, and tiles, the space will accrue many experiences over time to be baked into a space of beauty and reflection. (written by Kim Seunghoy / edited by Park Semi)​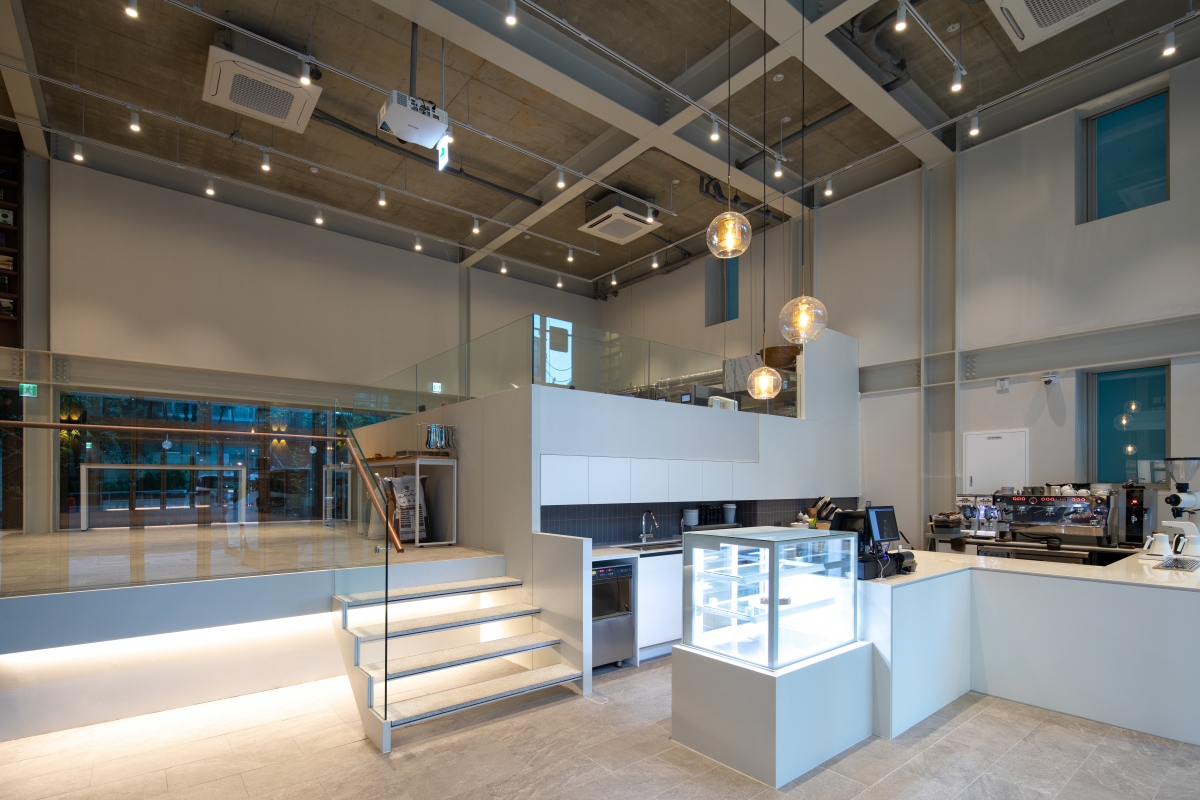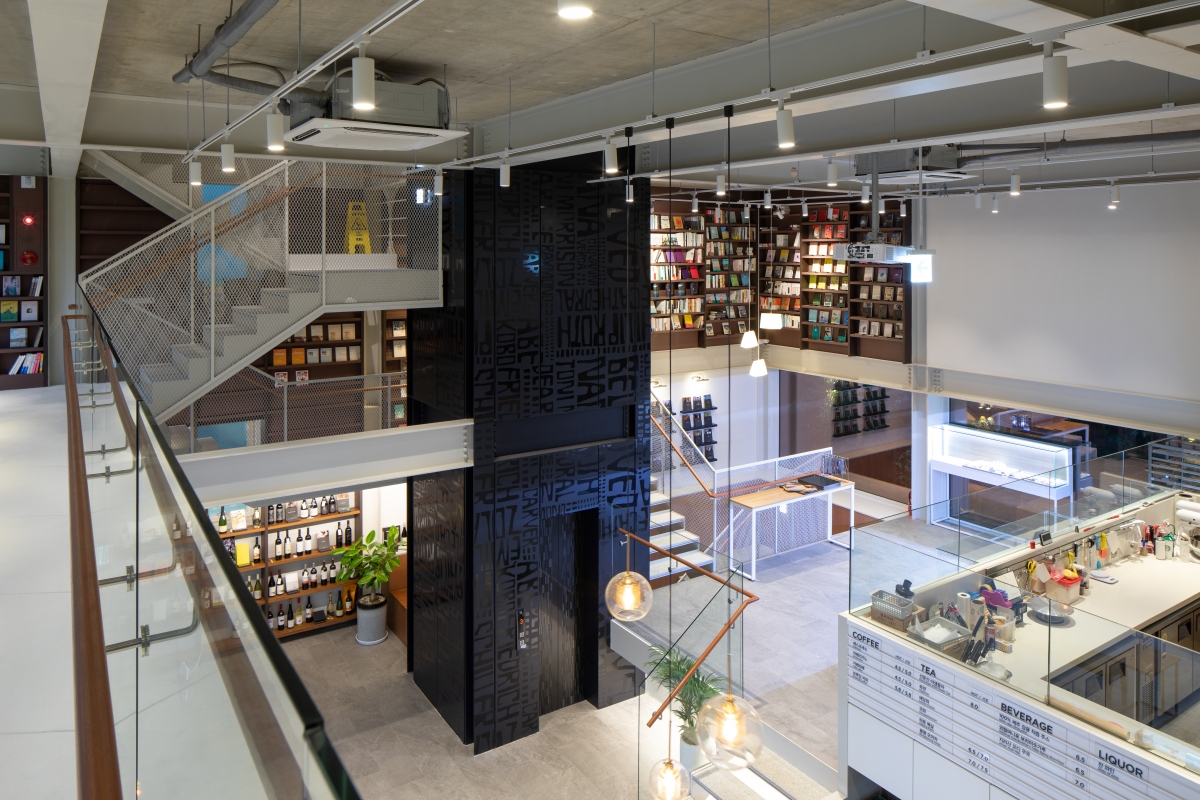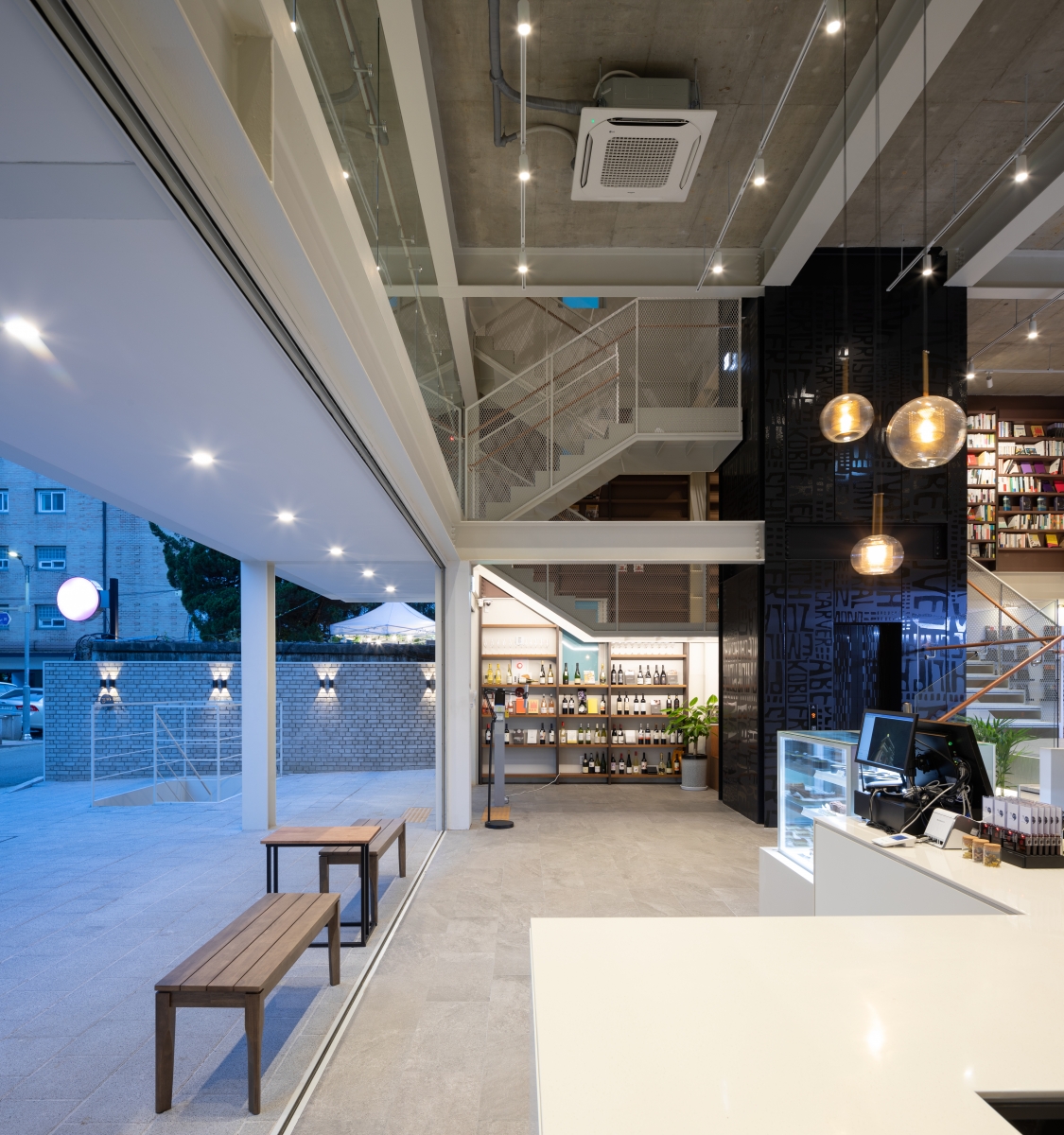 Architect
Kim Seunghoy (Seoul National University) + KYWC ar
Design team
Kim Kihong, Roh Dongwan, Baek Namhyeok
Location
17-8, Seongmisan-ro 29-gil, Mapo-gu, Seoul, Republ
Programme
neighborhood living facility
Building to land ratio
59.85%
Structure
steel frame, RC
Exterior finishing
galbarium steel plates, tile, sandwich panel
Interior finishing
expended metal, wood wool board, exposed concrete
Structural engineer
Yoon Structural Engineers
Mechanical engineer
Kihan Engineering Consultants
Electrical engineer
Jisung Consulting Engineers Co., Ltd.
Design period
Apr. 2018 - Apr. 2019
Construction period
Apr. 2019 - Mar. 2020
Client
Munhakdongne Publishing Group
---
Kim Seunghoy founded KYWC Architects in 1995 and has been teaching architecture at Seoul National University since 2003. His major projects are Ewoo School, Munhakdongne Publishers, Ehwa Girl's Foreign Language High School Annexe, Lotte Buyeo Resort Baeksangwon, etc. He was awarded Kim Swoo Geun Prize, KIA Award, Seoul Architecture Award, LEEWOON Award, and the Korean Architecture Award.