​​
SPACE June 2022 (No. 655) ​ ​​​
In some buildings, the nature and use of the land sometimes contradict their situation. The land facing Soyangho Lake along National Highway Route 44 had an emotional and contemplative view that led to a calm lake, even if you don't necessarily note the memories of its submergence written on the information board. However, as the existing buildings lined up behind the parking lot seem to be wearing clothes that do not fit the scenery, the expectation that the area should be redeveloped was very heavy. In the end, due to this awkwardness and burden, the rest area was divided into independent spaces according to character and role. The existing building of rest area, which blocked the view of Soyangho Lake, removed the function of the retail, took off the cumbersome clothes decorated with various materials such as empty walls and roof wings, and left only the concrete structure to be seen completely. The concrete structure, which appeared like a submerged relic, lost its function and dramatically projected the landscape of Soyangho Lake. The scattered stones add to the contemplative character of the space, and one of the Stone Log Series, an installation work by architect Hwang Dongwook, is placed precariously on the highest point to complete the space. The space for the retail was prepared by constructing a new independent building on the site facing the existing building. As the functions are separated, their character and expression also contrast. While the concrete structure of the existing building is heavy and static, the new building exhibits its dynamic form with its light steel structure. In particular, the curved roof with huge wavy shapes towards the road as if the cloth is blown by the wind catches the eye and responds to the expectation of the new function. The columns of different shapes supporting the inside of the roof emphasise the independence of the roof as if it is floating in the air. The arrangement of two buildings with different characteristics facing each other diversifies our experience and affective relationships with the external space, creating a striking difference in the way people look at Soyangho Lake, gazing along with the long courtyard between the buildings. In the end, this separation leads to reconciliation between the two by dividing things that are difficult to mix and finding their own identity and role. (written by Kim Hyoyoung / edited by Bang Yukyung)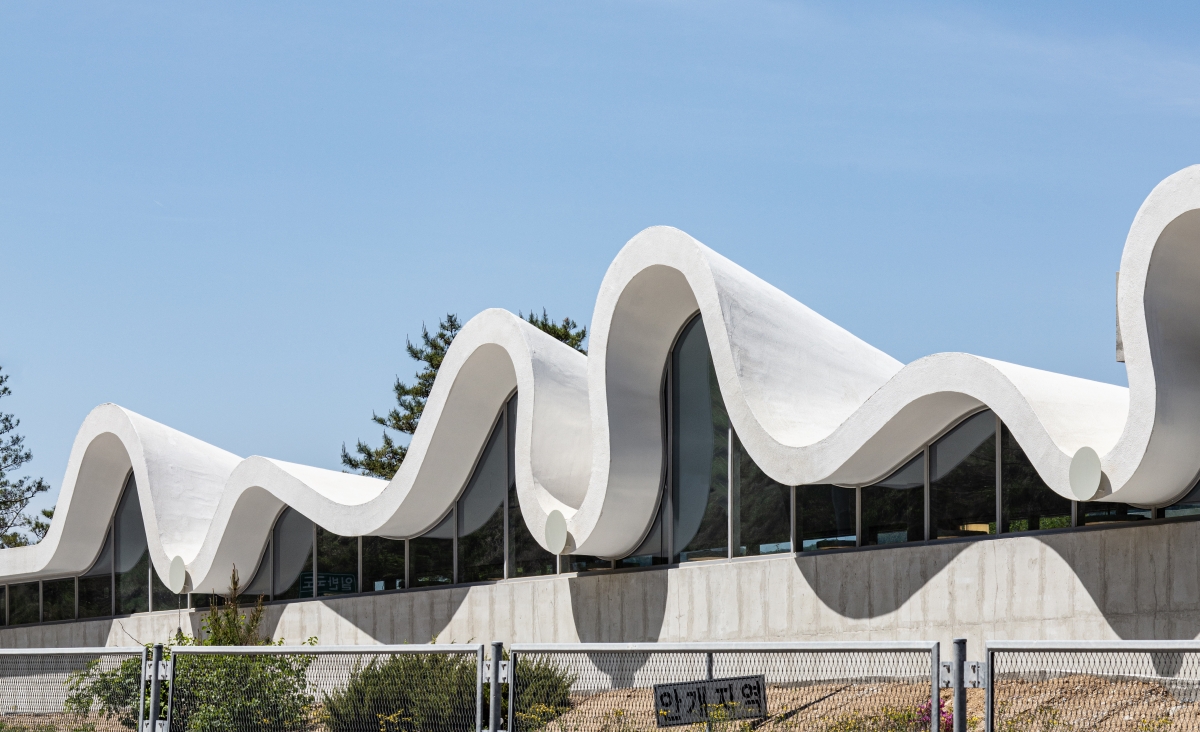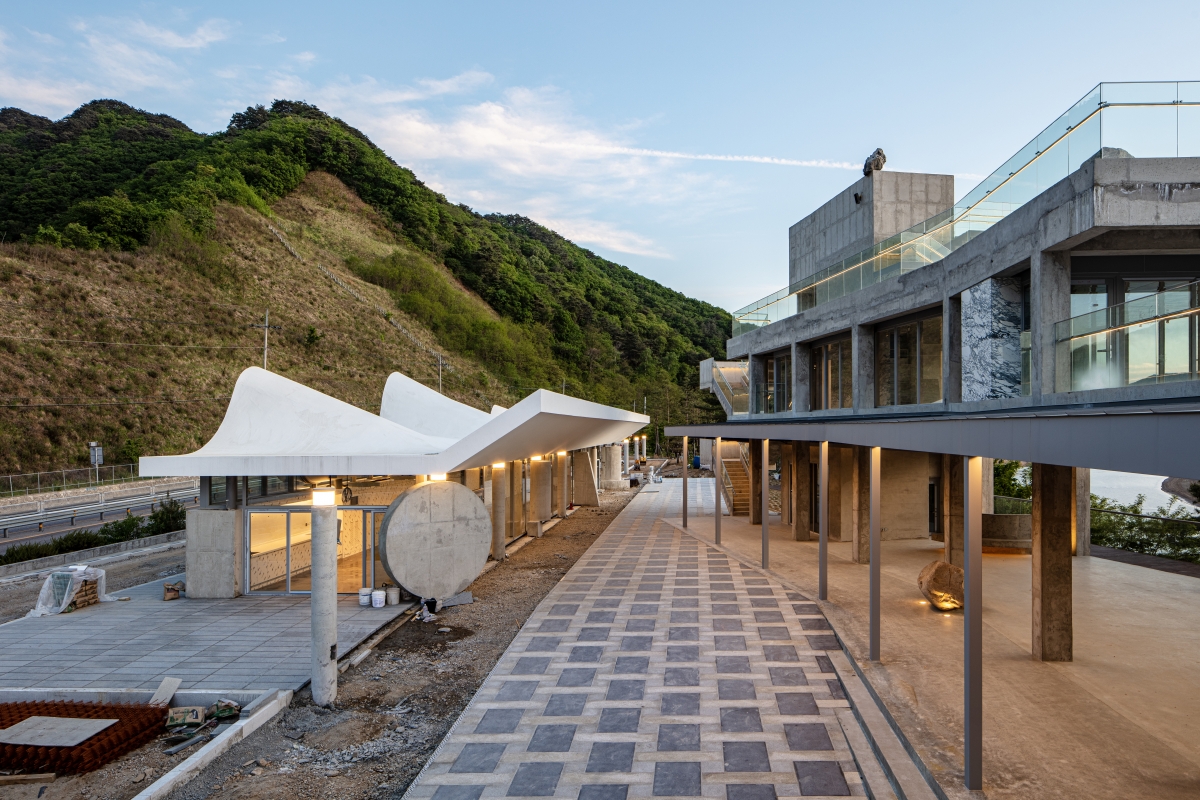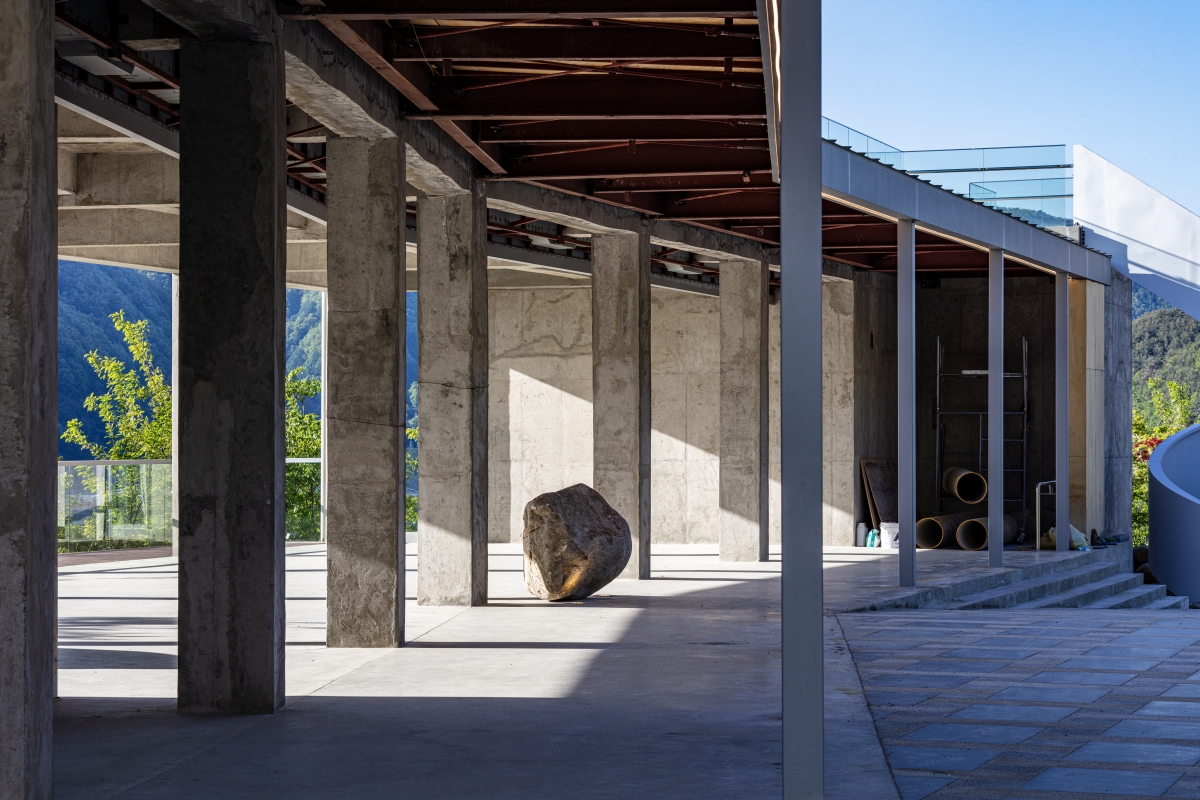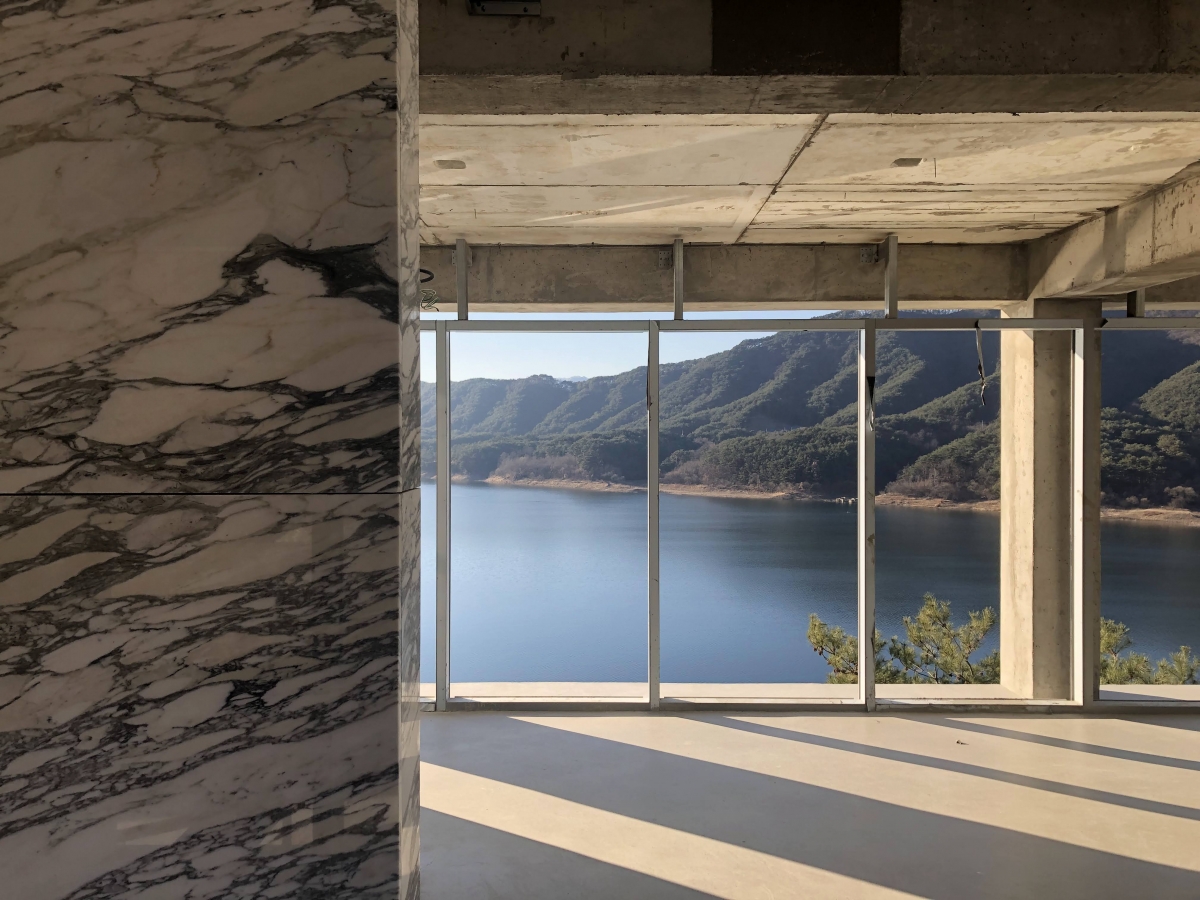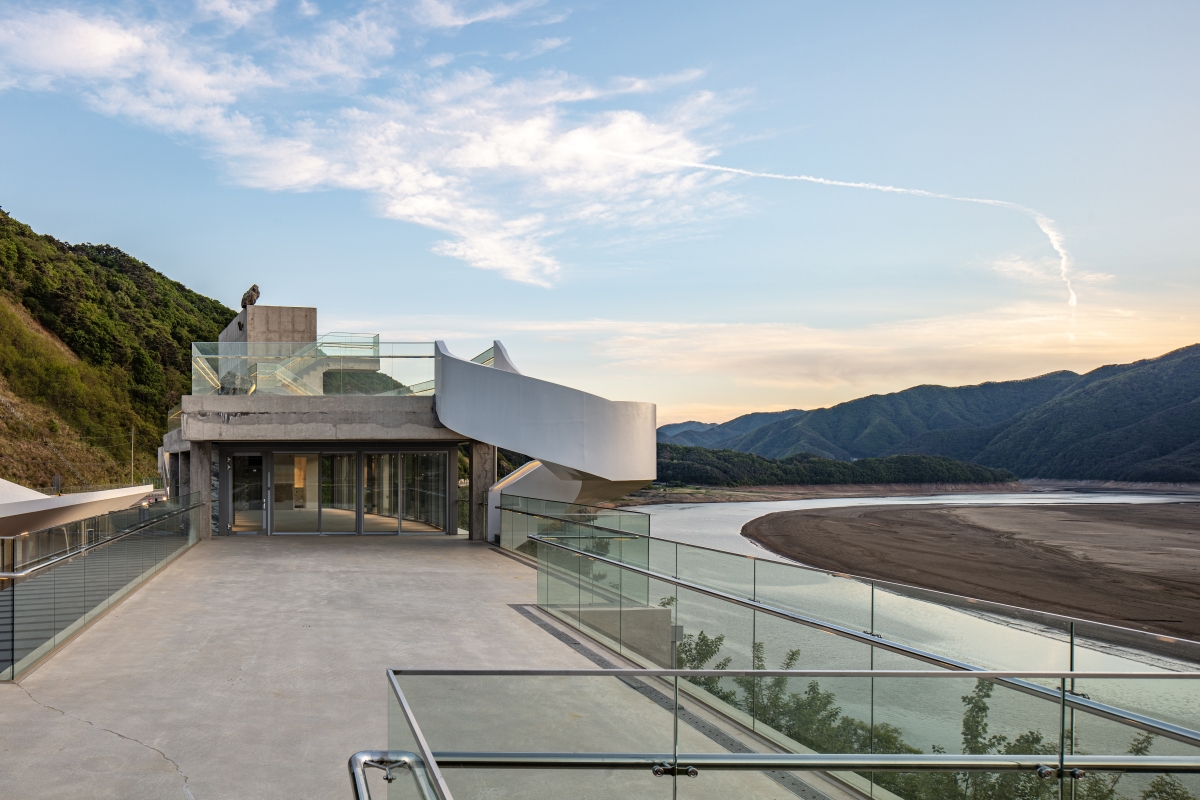 ​
Architect
KHYarchitects (Kim Hyoyoung), Jung Heechul
Design team
Sung Yeonhak, Ahn Sungwoo
Location
1277, Seorak-ro, Nam-myeon, Inje-gun, Gangwon-do,
Programme
neighbourhood living facility, rest area
Structural engineer
Eden Structural Consultant
Mechanical and electrical engineer
HANA Consulting Engineers Co., Ltd
Construction
Kyulim Construction Co.
Design period
Oct. 2020 – Apr. 2021
Construction period
May 2021 – June 2022
Client
Hongcheon Construction and Management Office, Won
---
Kim Hyoyoung worked at various ateliers of young architects until opening KHYarchitects in 2015 after studies at Dankook University and the Graduate School of Architecture at Kyonggi University. By tuning himself into the process of creating architecture, he develops the questions revealed in his discoveries and finds an expression of characteristics to bind architecture and contemporary society together.