​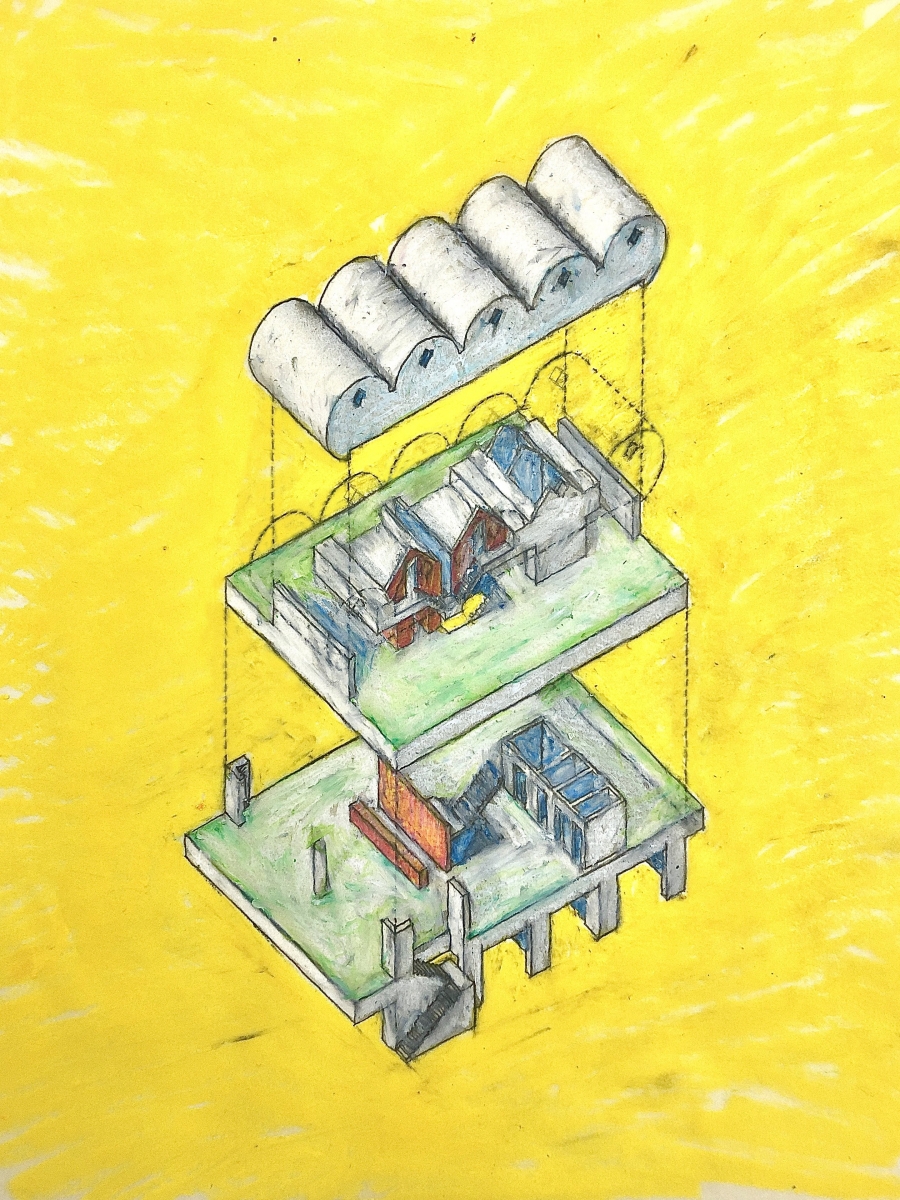 ​
SPACE June 2022 (No. 655)
'Strike Fortune House' is the name of a blowfish restaurant run for many years by client. It is not a certainty whether the witty wordplay of the homonyms that emerge from its name where there at the beginning. However, it seems that the client's affection for a place in which the cherry blossom trees are in full bloom along the stream, just across the residential village of a well-known shopping district, and which seems to have encouraged me to imagine more daring and pleasant things. Since the first to third floors below are rental spaces, the plan was devised as a general square plan, and the image we imagined was focused on the fourth-floor living space where the plan could be freer and more durable. After reviewing various forms, it was decided that the house should have a roof formed from five consecutive circles. Of the five semicircles on the long rectangular housing plan, each function as tall, round roofs, two attic rooms, and elevator overheads on both ends. From the outside, they appear to be clouds, soft bread, or chef's hats, as fun imaginative symbols, and architecture that announces its positivity. The windows and white concrete stains, which are casually repeatedly arranged in square blocks, contrast with the shape of the roof more clearly, while the flat façade and sparkling white tiles which look like the residential signboards, and titanium zinc roofs add a further fantasy-like virtuality to the image. (written by Kim Hyoyoung / edited by Bang Yukyung)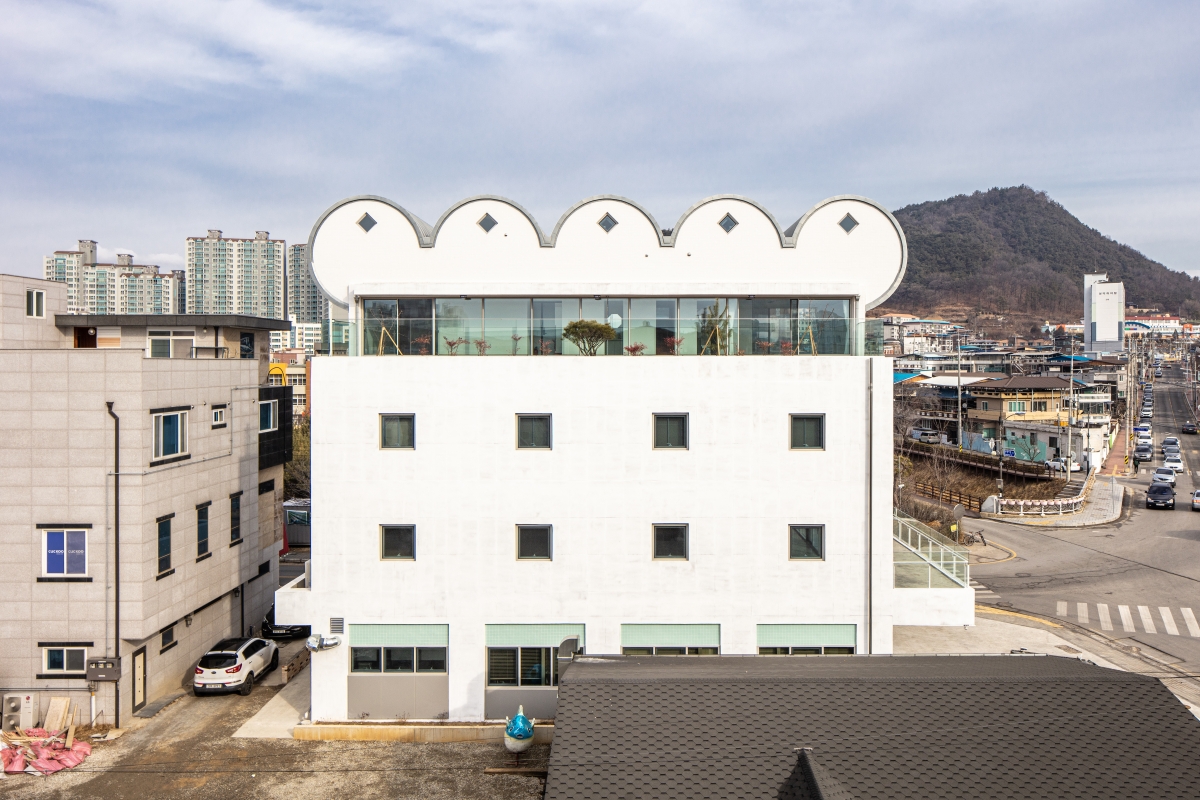 ​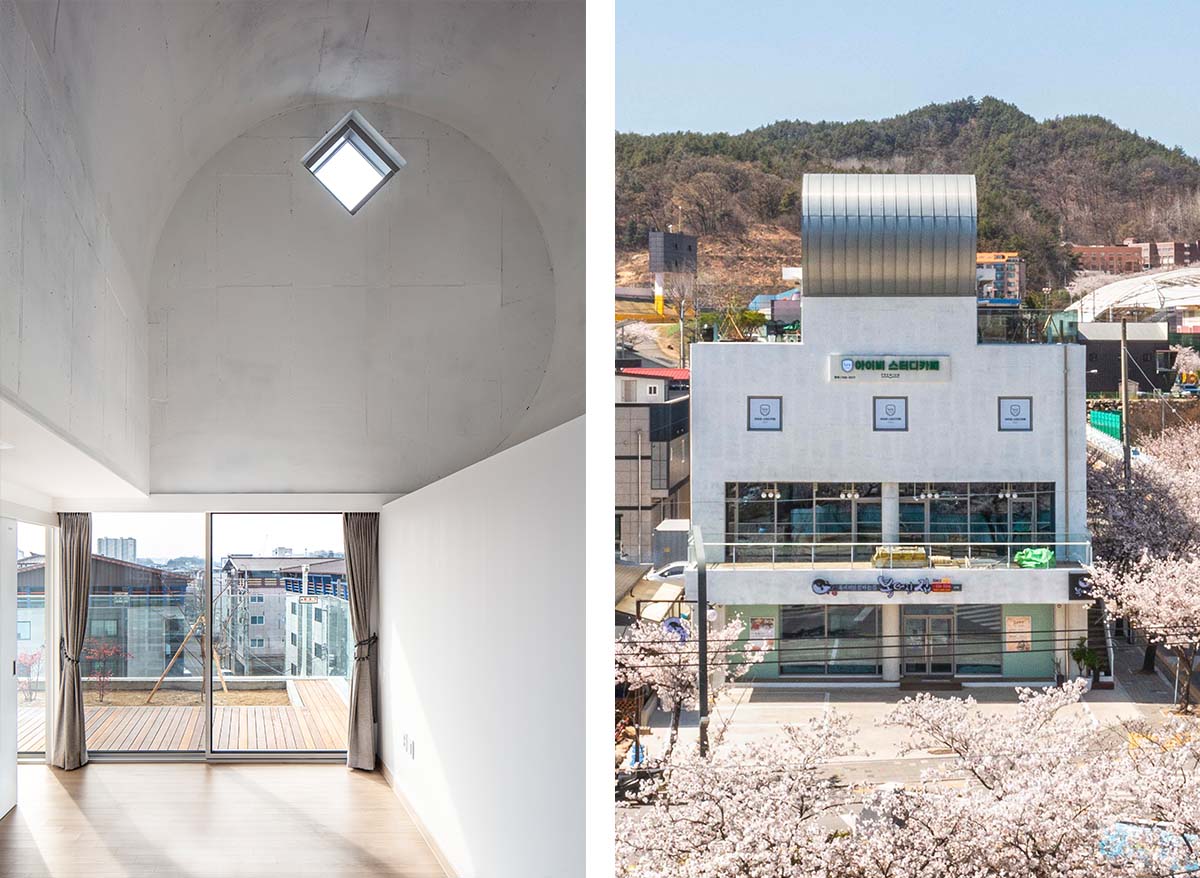 ​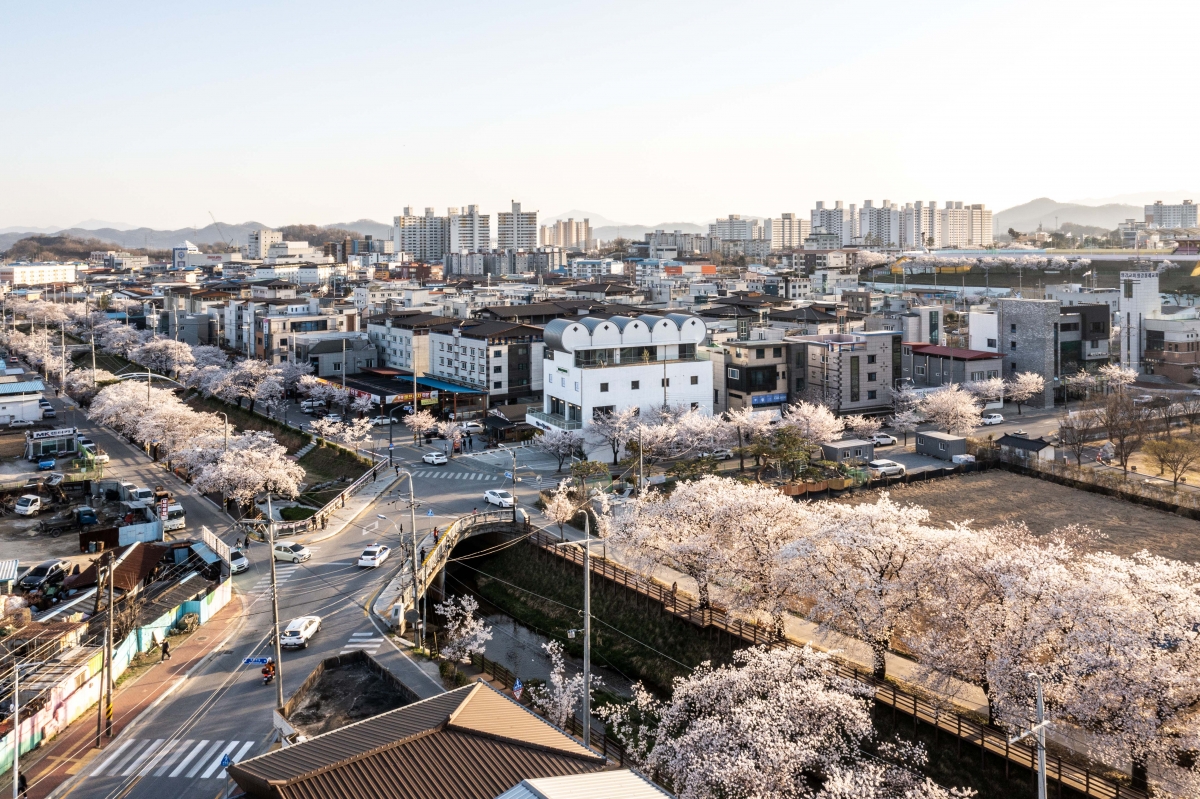 ​
Architect
KHYarchitects (Kim Hyoyoung), Jung Heechul, Shim H
Location
20, Dondal-ro, Mungyeong-si, Gyeongsangbuk-do, Kor
Programme
neighbourhood living facility, residence
Building to land ratio
57.03%
Exterior finishing
white concrete stain on exposed concrete, titanium
Interior finishing
paint, white concrete stain on exposed concrete, w
Structural engineer
Eden Structural Consultant Construction
Mechanical and electrical engineer
Daedo Engineering
Construction
Taeyoumg Construction Co.
Design period
July 2019 – Feb. 2020
Construction period
Mar. – Dec. 2020
---
Kim Hyoyoung worked at various ateliers of young architects until opening KHYarchitects in 2015 after studies at Dankook University and the Graduate School of Architecture at Kyonggi University. By tuning himself into the process of creating architecture, he develops the questions revealed in his discoveries and finds an expression of characteristics to bind architecture and contemporary society together.