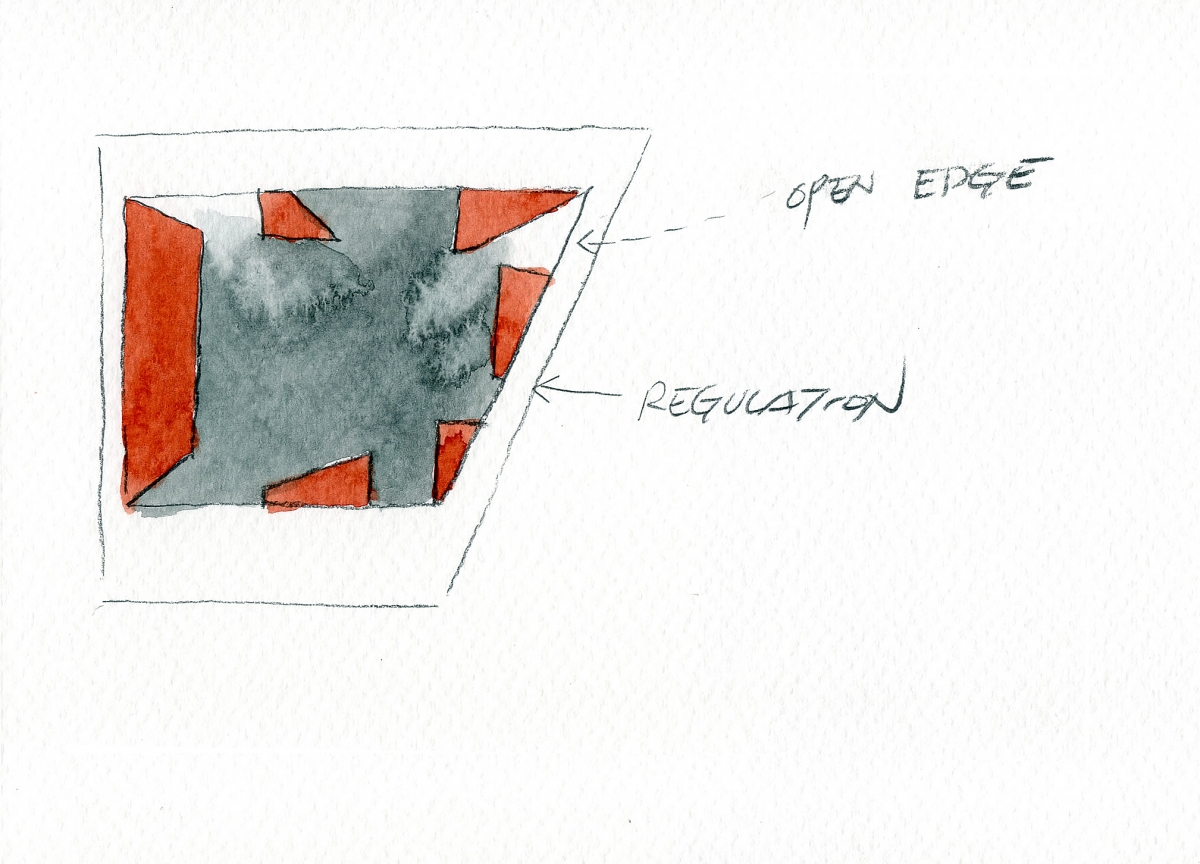 SPACE May 2022 (No. 654)​​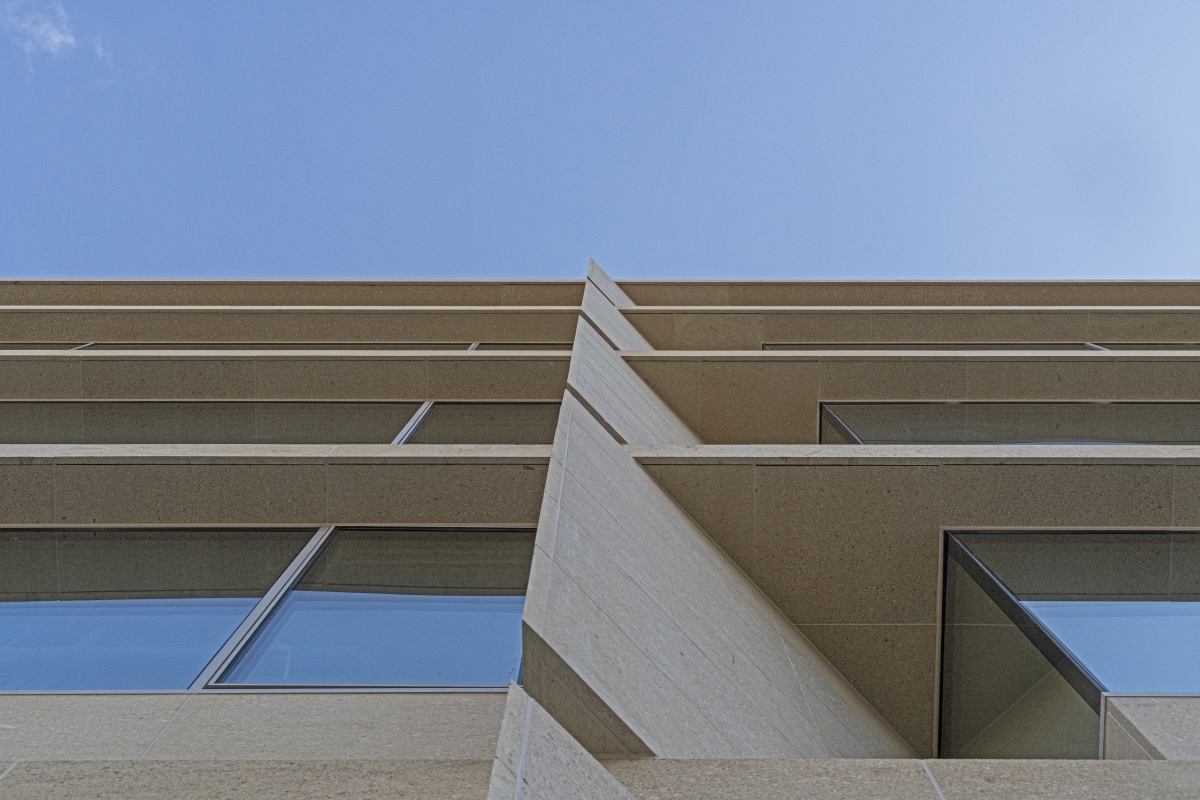 ​
Designing a rental building on a site of expensive real estate prices always places demands on the maximum usable area. After focusing on the core design to reduce and divide up the shared area to optimise efficiency as a rental building, what remains is to make the building appeal beginning with its exterior. We used the site's trapezoid shape as the building's guiding form. Taking clues from the contoured shape, we contemplated how best to apply this motif on the building exterior skin. The idea that the building structure would appear on the façade had a long gestation period, and it was important to keep a consistent shape throughout to maintain unity. There are a total of four columns adjacent to the ground floor exterior wall. The contour was designed to be as open as possible, and the remaining parts were filled up with the necessary evacuation balcony and air conditioning units for each floor. The façade was designed with this emptied out triangle to envelop the columns through the exterior wall surface. Glass at a maximum span was used for the open contour to highlight the exterior triangular fragments and the details along the horizontal line. The triangular fragments became not just the ornaments that would wrap around the columns but also the key motif that imbues the entire building with a sense of identity. While 'structural ornamentation' may sound like an outmoded method, it can also become a useful clue in terms of design methodology for a restricted façade.​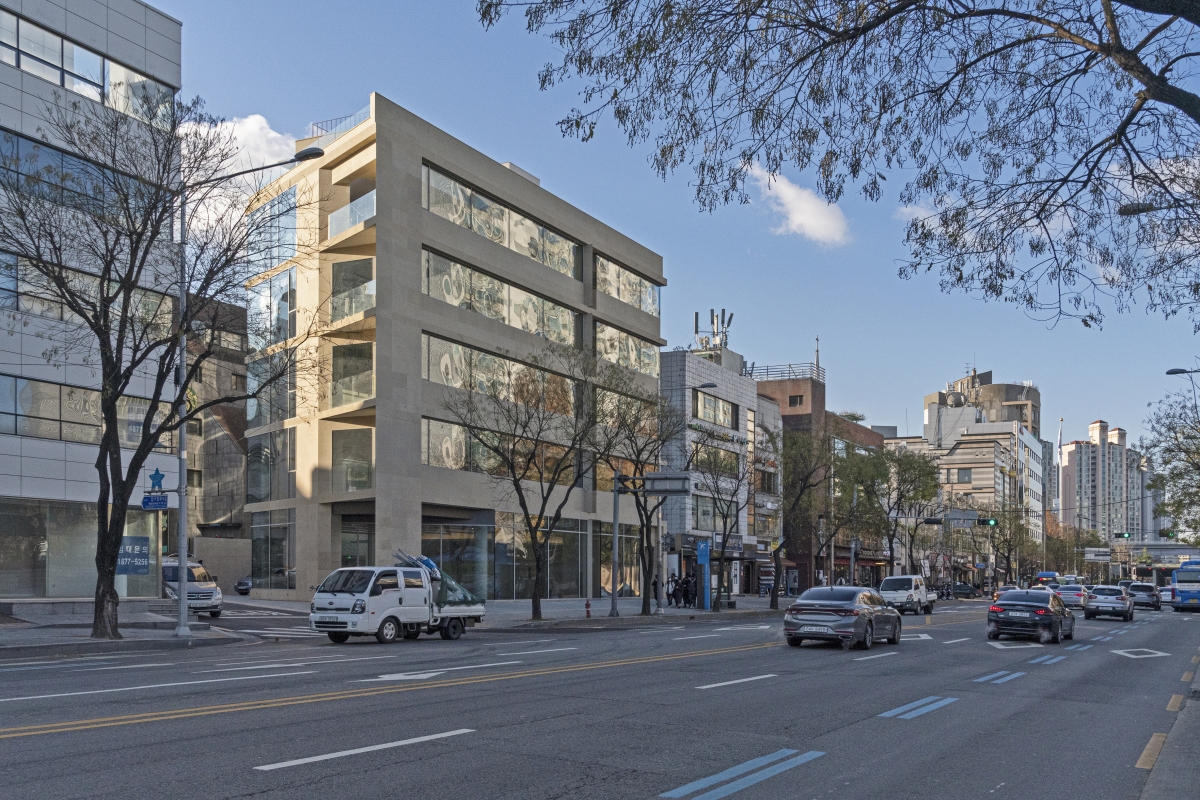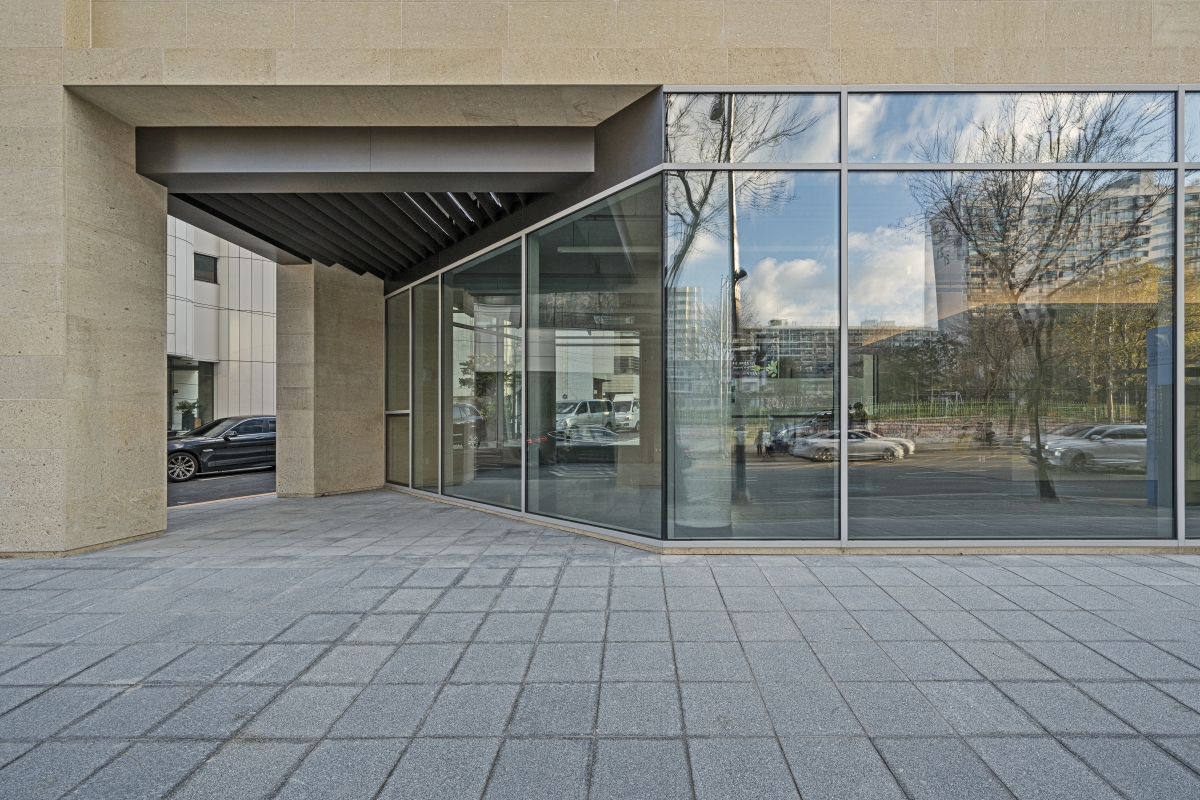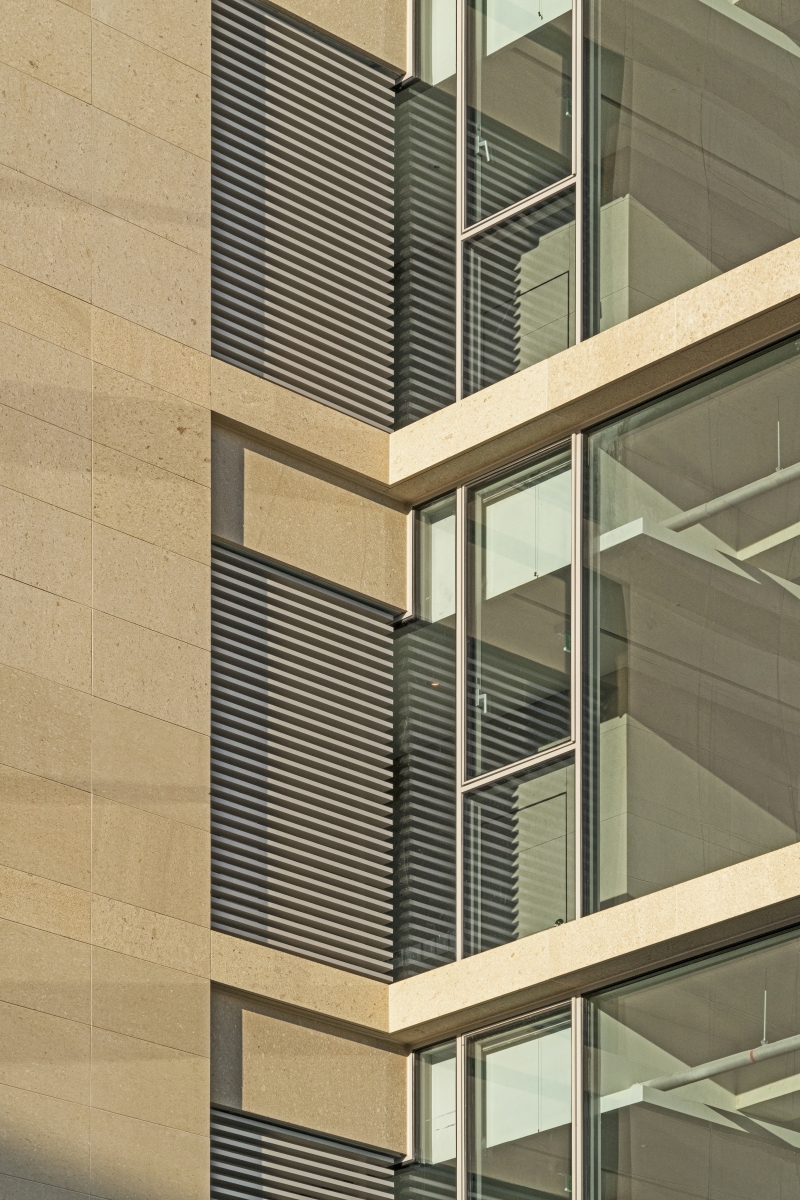 Architect
Min Workshop (Min Wusik)
Design team
Lee Hyungjoo, Noh Yeonji, Lee Seunghun
Location
118, Apgujung-ro, Gangnam-gu, Seoul, Korea
Programme
neighbourhood facility
Building to land ratio
49.9%
Exterior finishing
Armania gold marble, bronze
Interior finishing
Armania gold marble, granite, tile
Structural engineer
Teogujo Engineering
Mechanical and electrical engineer
PCM, Inc.
Design period
Sep. 2018 – Jan. 2020.
Construction period
Mar. 2020 – Nov. 2021
---
Min Wusik, after receiving his MArch at Cranbrook Academy of Art in the US and gaining work experience for about a decade, opened his studio named Min Workshop in 2011 at Seochon, Seoul. Instead of following cutting-edge technology and trends, the focus of Min's work lies in small architecture where he seeks to strike a balance between intuition and universal solution. Of his key works, one notes the Vault House (2017), Café TONN (2019), Diagonal House (2019), Ariji Building (2020), Bahariya (2022), and Durastack Headquarters (2018) for which he was awarded the KIA Award in 2019.