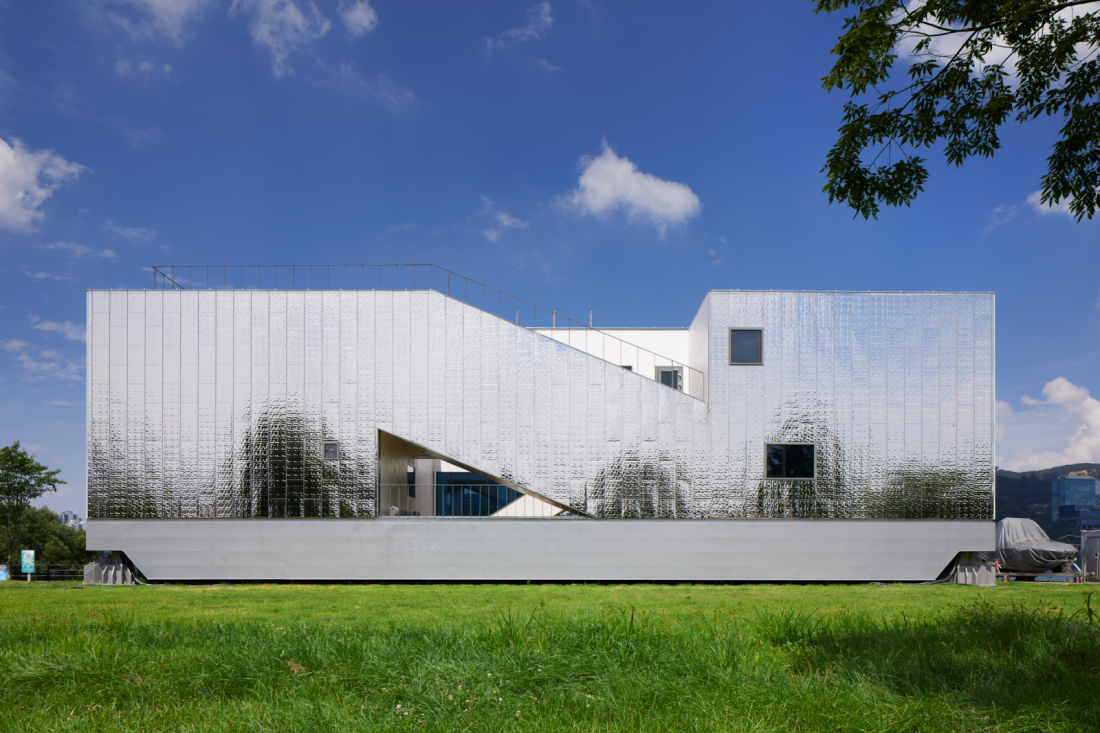 SPACE April 2022 (No. 653)
Gwangnaru Rescue Center of Water Disaster, which covers a 9.4km section from upstream of Jamsil Bridge to Gangdongdaegyo Bridge, which other rescue operations can't cover. It is an emergency service office that can accommodate seven members of a special water rescue team who stay for three shifts around the clock every day. The self-floating building constructed at the riverside of Gwangnaru Hangang Park in Cheonho-dong, Gangdong-gu, which is close to Jamsil, Cheonho, and Gwangjin Bridges (with their many suicide attempts) aims to secure safety with the goal of a four-minute arrival (which is essential in water accidents).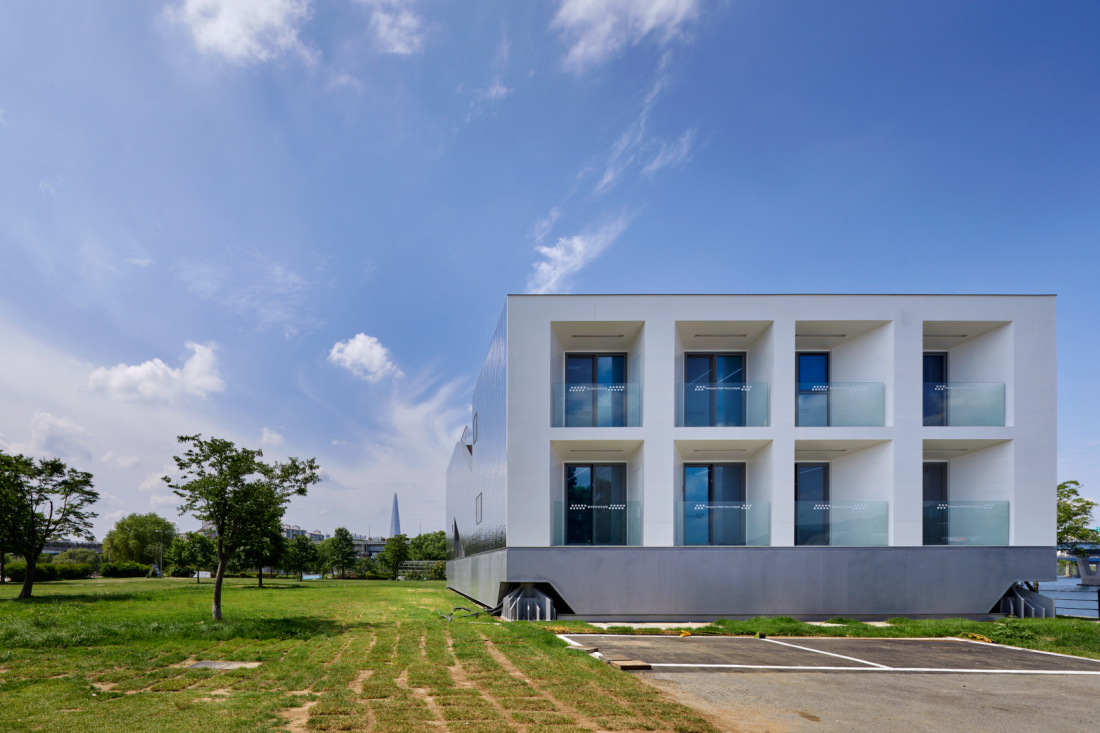 Evacuation is ordered to a safety zone when the water level on the lowlands of the Han River basin reaches 10.5m in a flood, about 4m higher than the average. Usually, the water level of the Han River is lower than the ground level by 6m to 12m at least, and about 19m from the Olympic highway. In consideration of this, a lower buoyancy structure system based on the principle of a ship was designed to be about 1.7m high, which provided a base for the Water Rescue Team.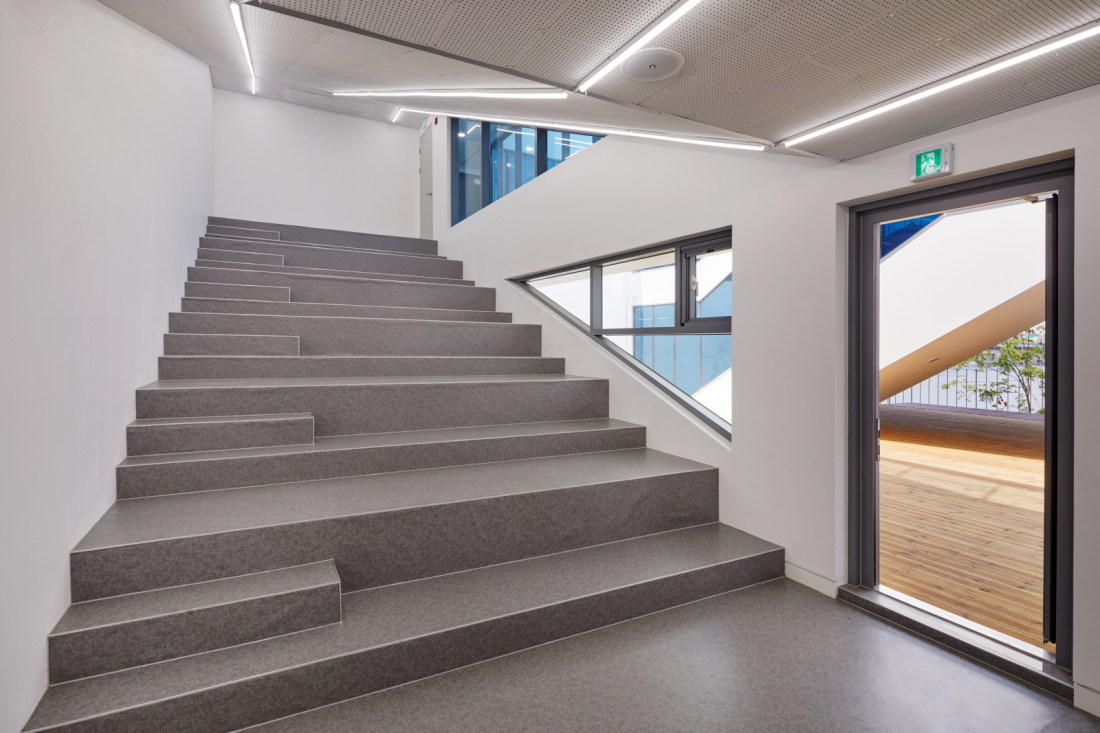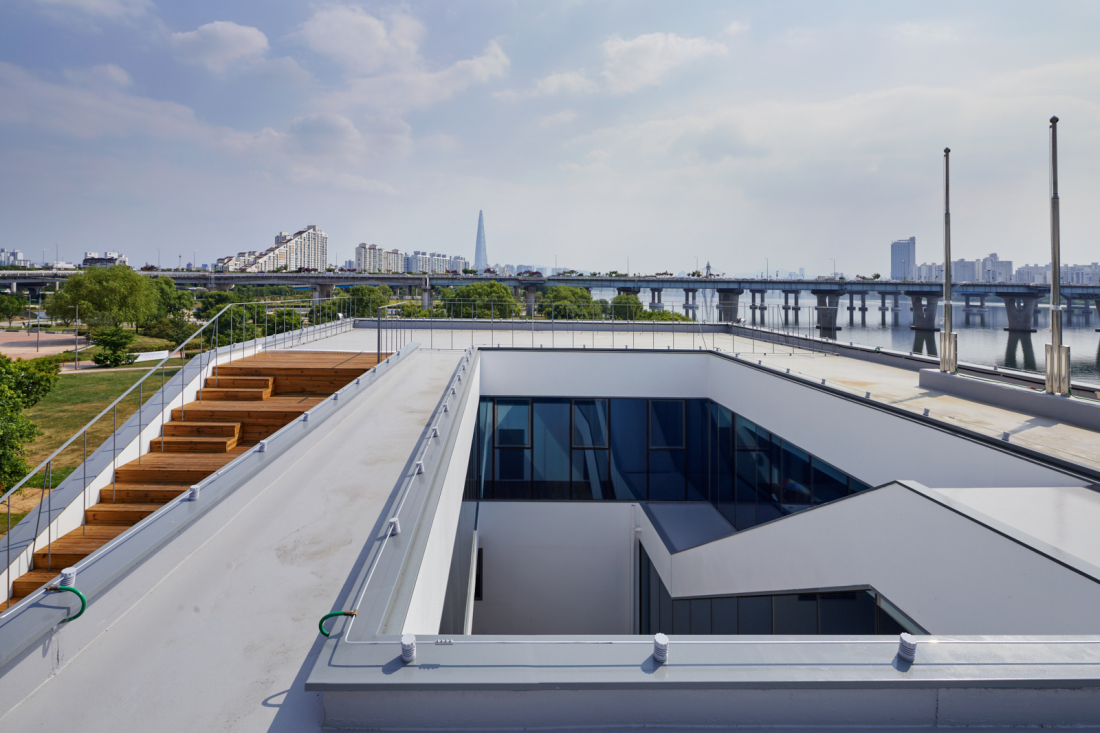 A rectangular plan, which is open on the first floor, is formed around a courtyard using an inner circulation structure from the first to the second floors and an outer structure of continuous space of programmes. This structure encourages immediate dispatch from anywhere and secures natural ventilation and ample daylight. The building façade is finished with super-mirror 3D metal in wave patterns that resemble therippling of a river.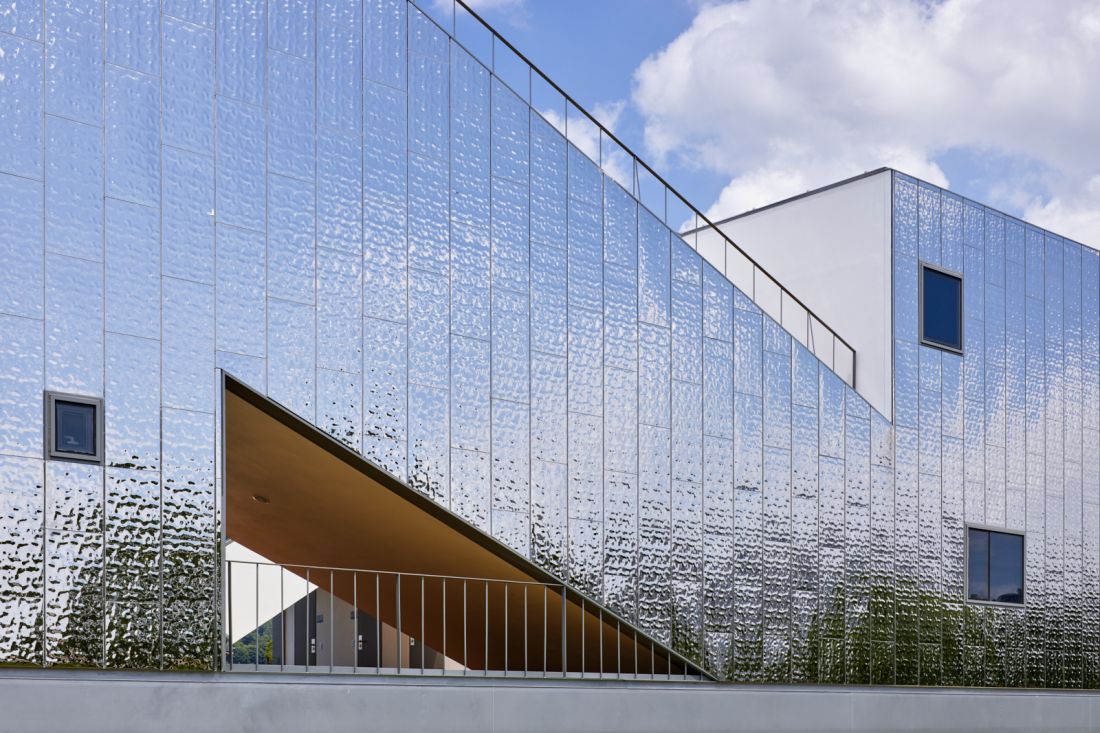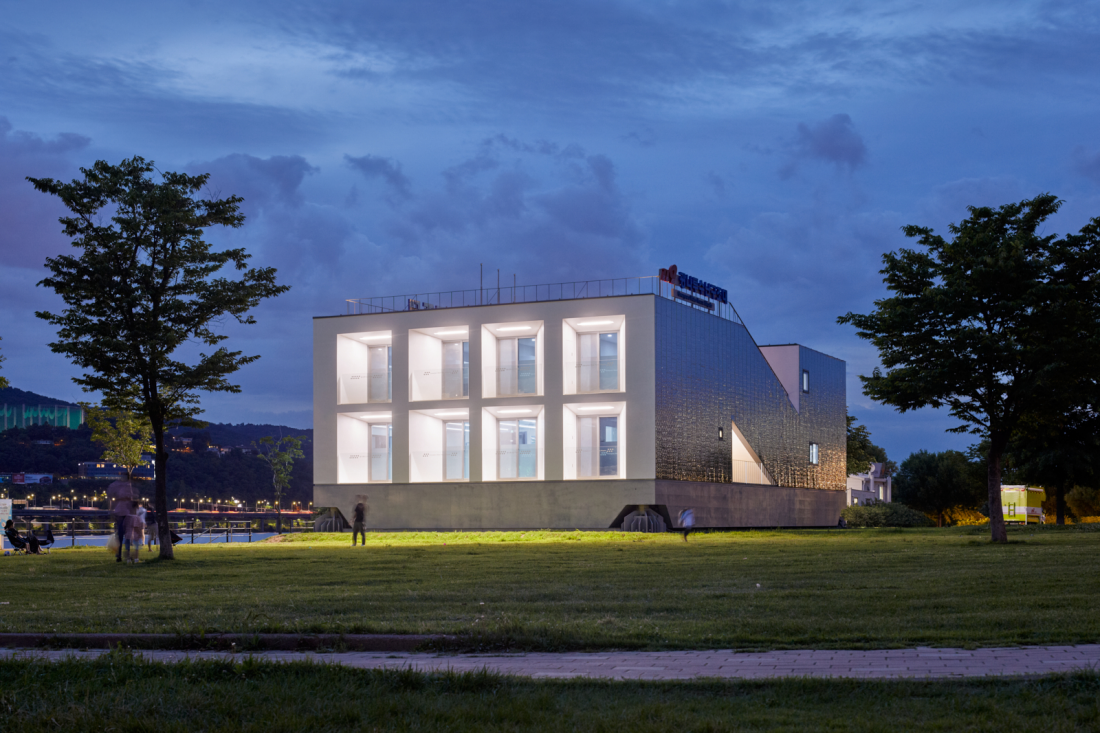 It reflects the varied light effects and colours found in the park and in the of north-south direction of the Han River over time, and also makes the floating building reflect the Han River Park like a mirror. Built on a buoyancy structure that can respond to water level changes, the ship mooring facility is connected to the riverside with a 1.5m-wide connecting ramp and can accommodate two water boats. Facilities in the Han River are not exactly architecture, but a kind of ship that doesn't sail but float on the shore because they are in the Han River, the lifeline of Seoul.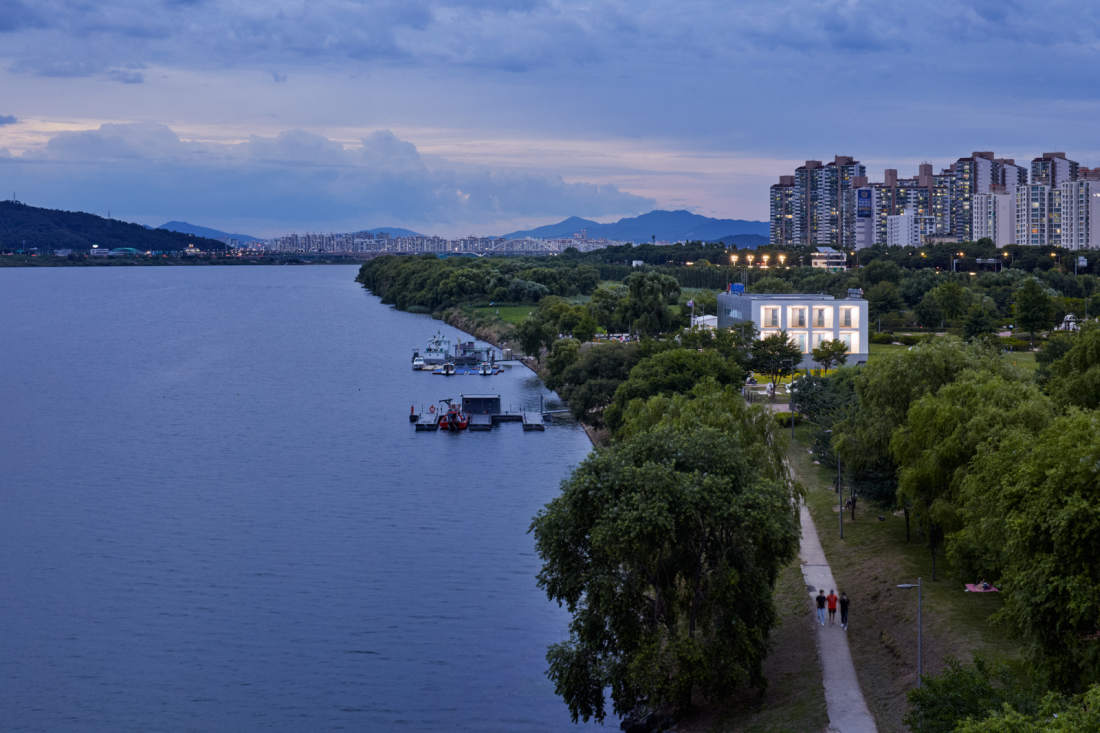 Architect
CoRe Architects (U Zongxoo, Kim Vin) + Graft Objec
Design team
An Chiwan, Kim Minkyum
Location
83-19, Seonsa-ro, Gangdong-gu, Seoul, Korea
Programme
fire station & boat mooring
Building to land ratio
58.81%
Structure
steel structure, floating type structure
Exterior finishing
3D metal (water wave)
Interior finishing
stainless steel
Structural engineer
Ewon Structure Engineering Corporation, KJ Enginee
Mechanical engineer
Cheonglim Mechanical Construction
Electrical engineer
Geugdong Engineering Corporation
Construction
I-land Construction
Design period
Dec. 2018 – Apr. 2019
Construction period
Sep. 2019 – June 2020
Client
Fire and Disaster Headquarters in Seoul Metropolit
---
CoRe Architects(U Zongxoo, Kim Vin)
CoRe Architects was established in Seoul, 2014 by U Zongxoo and Kim Vin. They are interested in spacial building methods, programs, experimentation with materials, and finding new types that interact with changing social structures. Through this project, They also are participating in projects in wide range of scale in various fields including architecture, urban, interior, infrastructure facilities of organizing city. They have won the Kim Suguen Architecture Award Preview Award, Seoul Architecture Award Grand prize, Korean Architecture Culture Award, Public Architecture Award. They were also selected as finalists for 4 teams of MMCA Gwacheon Project 2020, and were awarded the Seoul Architecture Award 2021 Grand prize for Seoul Seojin School.