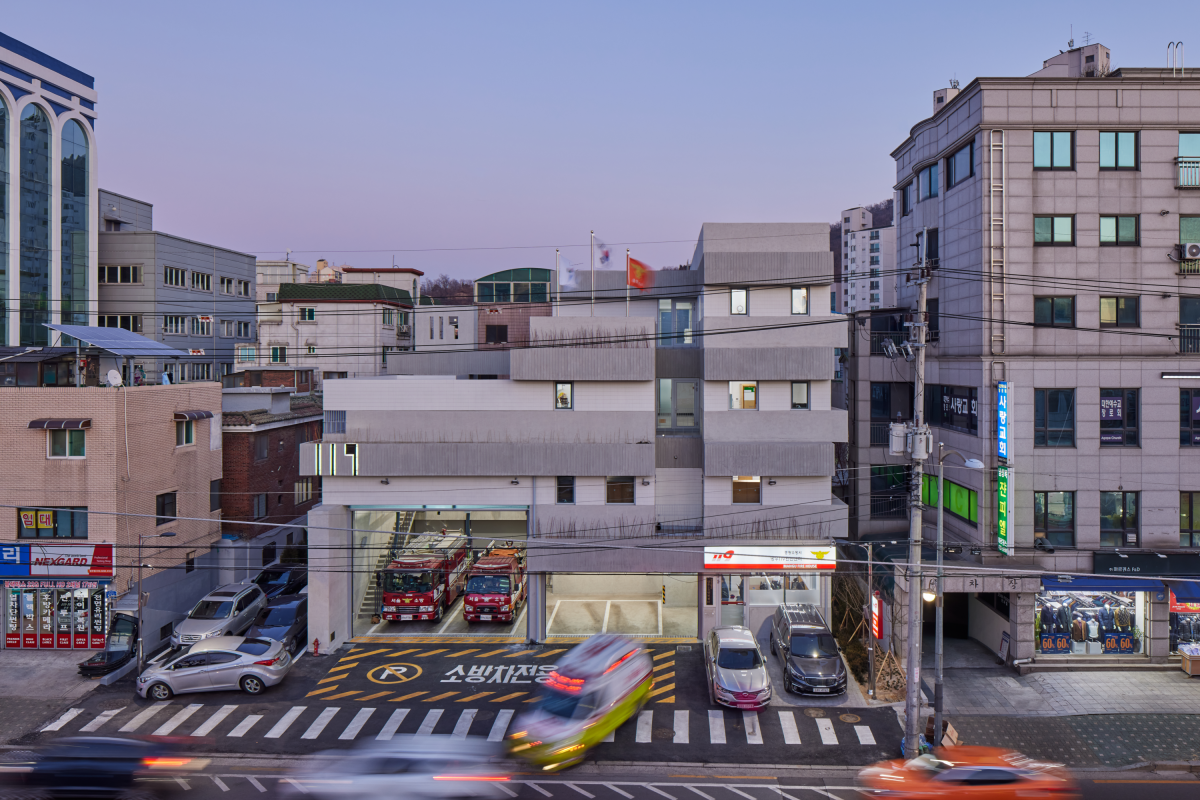 ​
SPACE April 2022 (No. 653)
119 safety centres and police boxes are used for the mobilisation and office work of firefighters and police officers who are responsible for the lives and safety of citizens. As they deal with such demands, their needs such as quick response times and comfortable environments during periods of waiting are more important than urban and architectural perspectives of any other public building. In this respect, we thought the project would require a slightly different approach to that of the publicity common to so-called public architecture. We aimed to secure sufficient office and rest spaces after demolishing the existing old 119 safety centre, and time-sensitive dispatch is an important factor when protecting lives. Coping with emergency sirens every two minutes on average, fire safety centres need a rest space for firefighters who work on the frontline. We set the two goals and tried to make a proposal that would break away from the stereotype of the existing fire station, so as to create a public good which is a part of the street as a work of public architecture. When considering evacuation vehicles, we planned sufficient space in front of the fire engine garage, which is the largest volume of the programme, and the garage and main rooms are arranged separately, and open spaces in front of and behind the garage are used for outdoor activities like vehicle checks. The garage is designed to secure the height of vehicles such as ambulances and fire engines, and an unnecessary volume is used as a resting space, while each floor has an outdoor space. The plan layout was designed to minimise circulation; to provide individual equipment rooms adjacent to the fire engine garage on the first floor; to introduce extra evacuation stairs connected to the fire engine garage with main core at the centre of the second to fourth floors. Each floor over the ground forms a horizontal layer, which is used as storage space and an outdoor landscaping planter with a different finishing material and as distinctive design elements on the façade.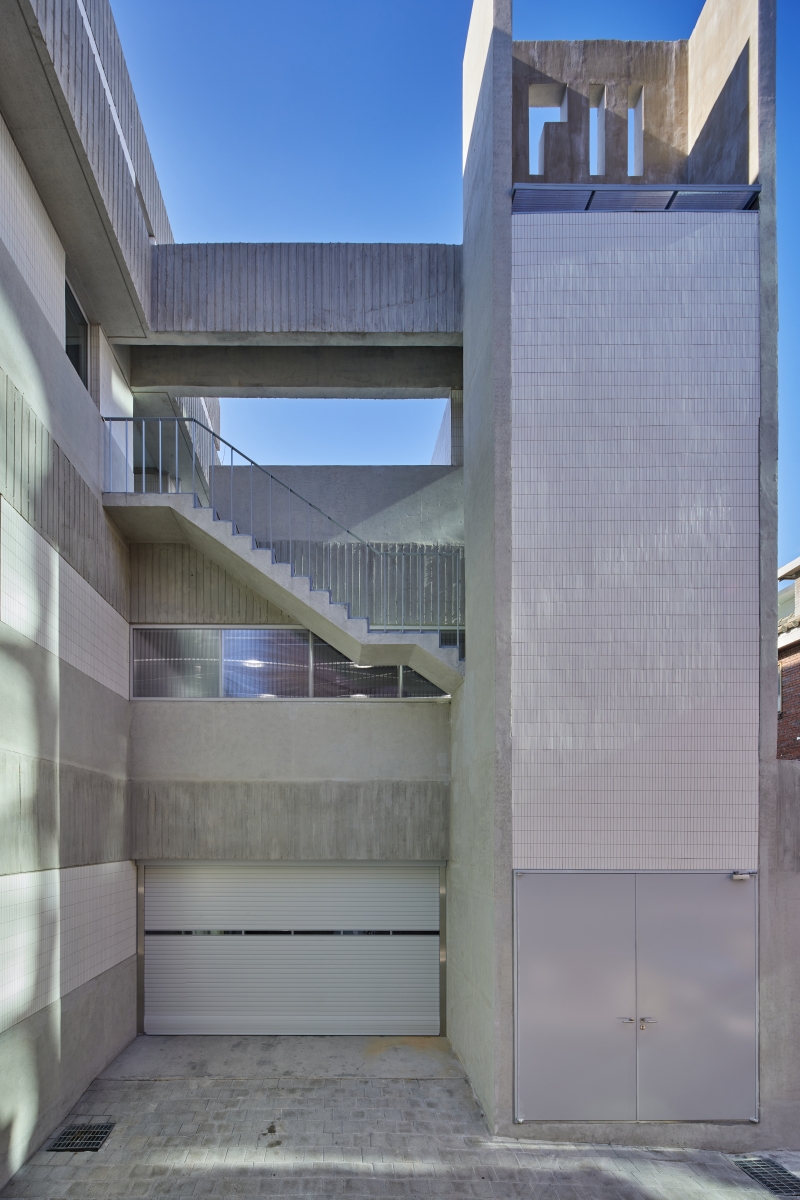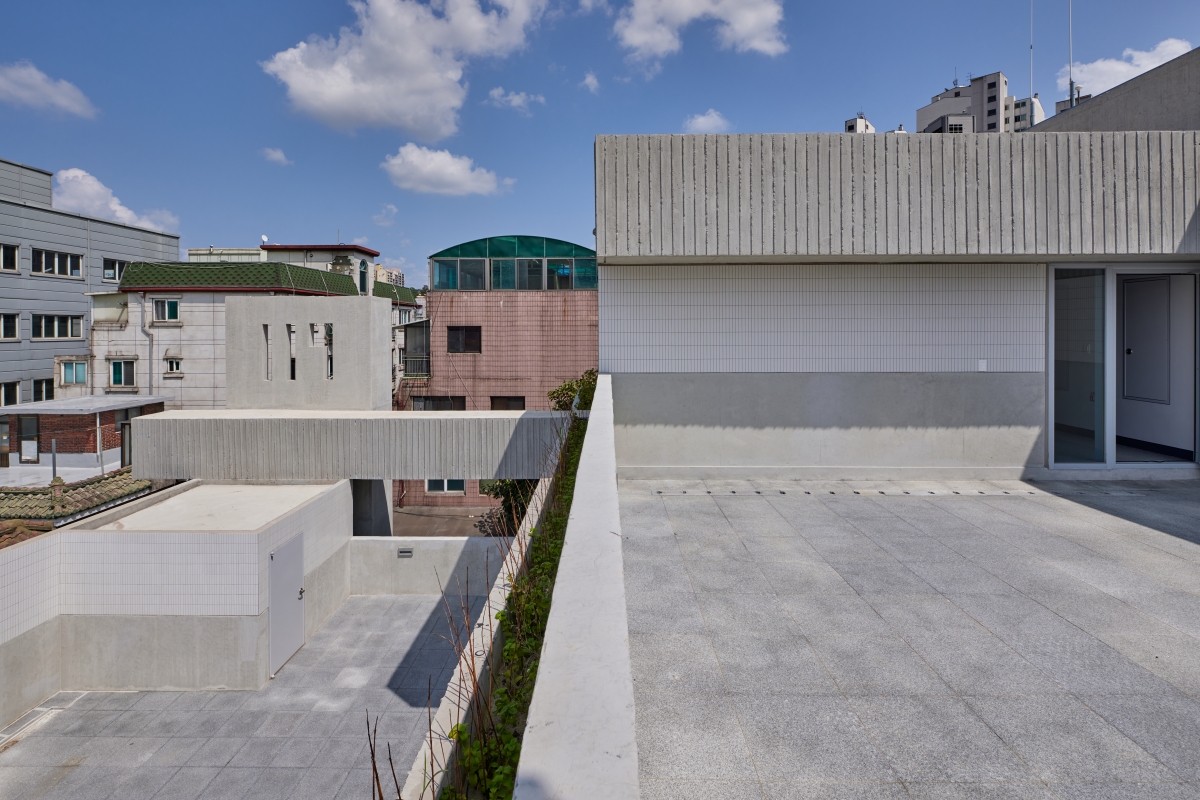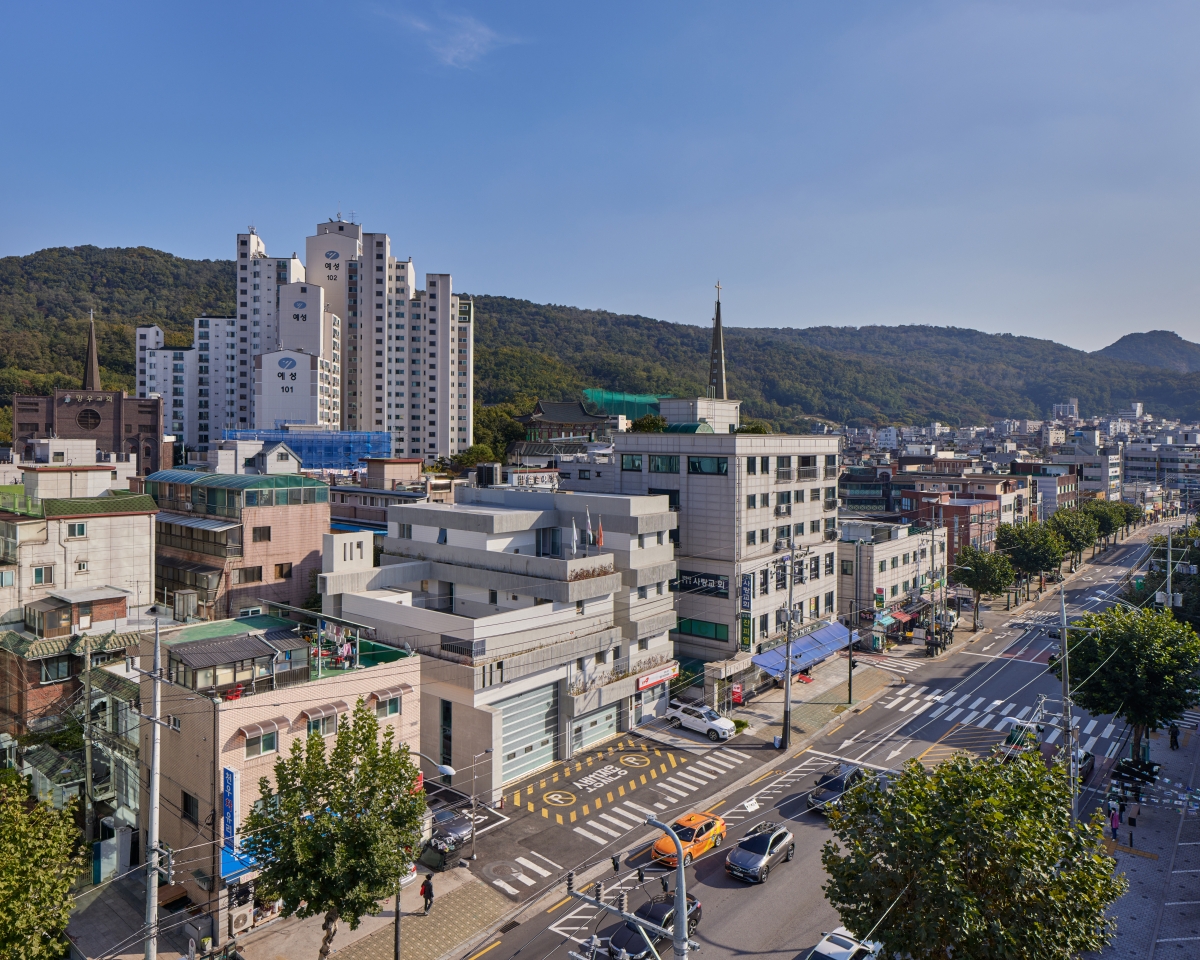 Architect
CoRe Architects (U Zongxoo, Kim Vin)
Design team
Jo Aran, Lee Dongmin, An Chiwan, Kang jiwon
Location
524, Yongmasanro, Jungnang-gu, Seoul, Korea
Programme
neighbourhood living facility
Building to land ratio
46.87%
Exterior finishing
exposed concrete, tile, Low-E glass
Interior finishing
exposed concrete, water-based paint, porcelain til
Structural engineer
Seoul Structure Engineering & Construction
Mechanical engineer
Cheonglim Mechanical Construction
Electrical engineer
Geugdong Engineering Corporation
Construction
Dongha City Contruction.
Design period
July – Dec. 2019
Construction period
Apr. – Nov. 2020
Client
ungnang fire station in Seoul Metropolitan Governm
---
CoRe Architects(U Zongxoo, Kim Vin)
CoRe Architects was established in Seoul, 2014 by U Zongxoo and Kim Vin. They are interested in spacial building methods, programs, experimentation with materials, and finding new types that interact with changing social structures. Through this project, They also are participating in projects in wide range of scale in various fields including architecture, urban, interior, infrastructure facilities of organizing city. They have won the Kim Suguen Architecture Award Preview Award, Seoul Architecture Award Grand prize, Korean Architecture Culture Award, Public Architecture Award. They were also selected as finalists for 4 teams of MMCA Gwacheon Project 2020, and were awarded the Seoul Architecture Award 2021 Grand prize for Seoul Seojin School.