The site creates a wonderful scenic impression, one that comes and goes with the ebb and flow of the tide and mingles with glow of the setting sun against the backdrop of the North Korean landscape which stretches to the Songak Mountain in the distance beyond the Imjin River. However, the moment of recognition happens when we realise that beautiful scenery belongs to a sealed off northern land—the history of division and its essence are inseparable, and so the impression turns into silence and sorrow echoes as silent cries. Alongside this site, a space for music performances has been planned. The higher one is on the site, the wider the view of the Imjin River area, coming into sight to create a dramatic evening scene. Its cross-section plays the role of a concept. Parking lots under the piloti have been provided on the ground floor, along with the main performance hall on the second floor, the private viewing area on the third floor, and a residence on the fourth floor. The piloti space on the first floor and performance space on the second floor are high enough and have optimal proportions for music. The connection between spaces on the third and fourth floors creates a pathway of sound. A performance hall, which is a space for repose and a space for spectators, is arranged so as to lead to the upper floor guided by the views. The stairs that facilitate this journey ensure we are met by the dramatic natural surroudings, ascending while watching the stage of a performance hall become an auditorium. Each space has the ability to create a different tenor in its interior space from morning to evening, depending on the amount of daylight. Light enters from the east softly through forest, and strong light from the south enters the exhibition hall after being reflected and scattered by the partition space. As such, the intensity of light from the west soon gives way to the spectacle of the setting sun. This is the place where sight and sound meet. How should architecture explore and respond to the sense of touch? The physical properties of the cement block, which are not used very often in the city centre, were appropriate for surrounding environments of Paju, division, military bases, and the spruce forest. The divided façade was equally distributed by straight joints and provides gaps through which visitors can access the views. The diverse range of spaces in Concino Concrete also provide limitless potential experiences and connections. A space in which balanced sound is emphasised becomes its prevailing feature, but this is also a combination of various permutations and combinations, such as places with a sound changed according to the path of sound, places which emphasise views, and points of brightness and darkness. What kind of places go with what kind of music and what kind of people are engaged by these changing aspects provide points of intrigue which allow visitors to appreciate a space crafted with meticulous care and attention. (written by Mihn Hyunjun / edited by Kim Jeoungeun)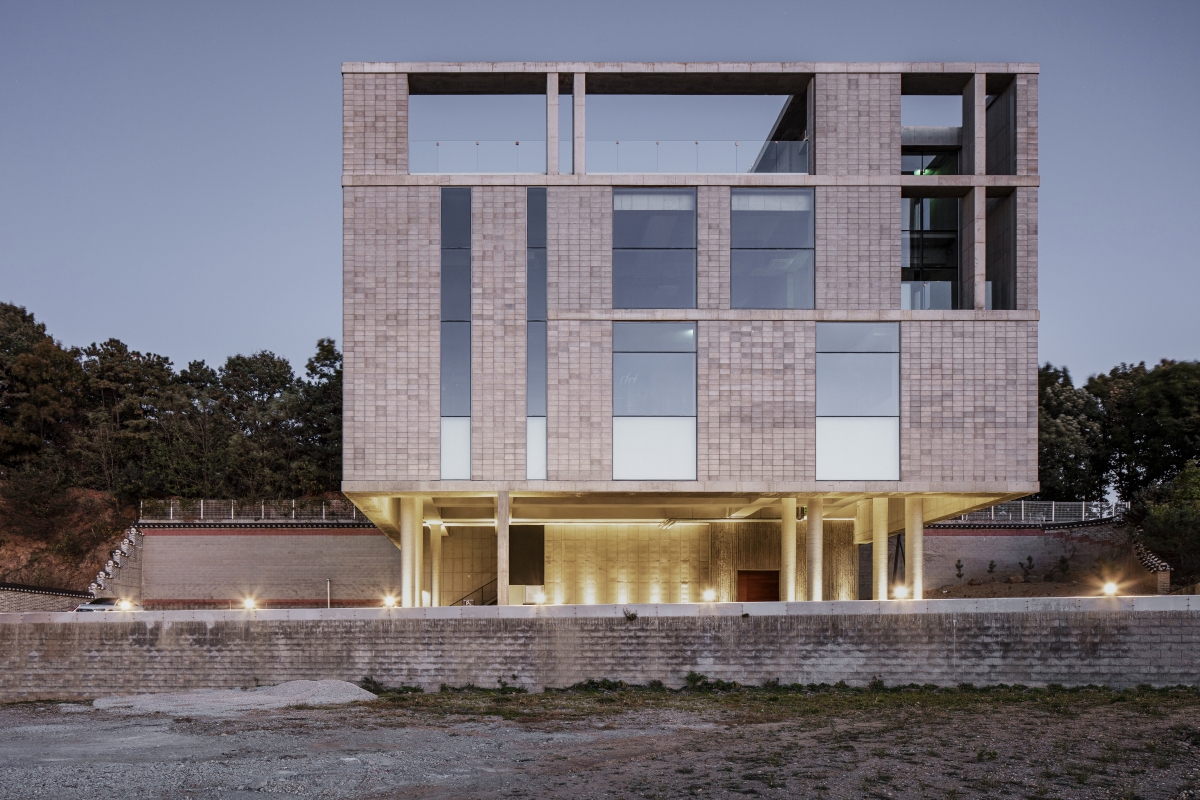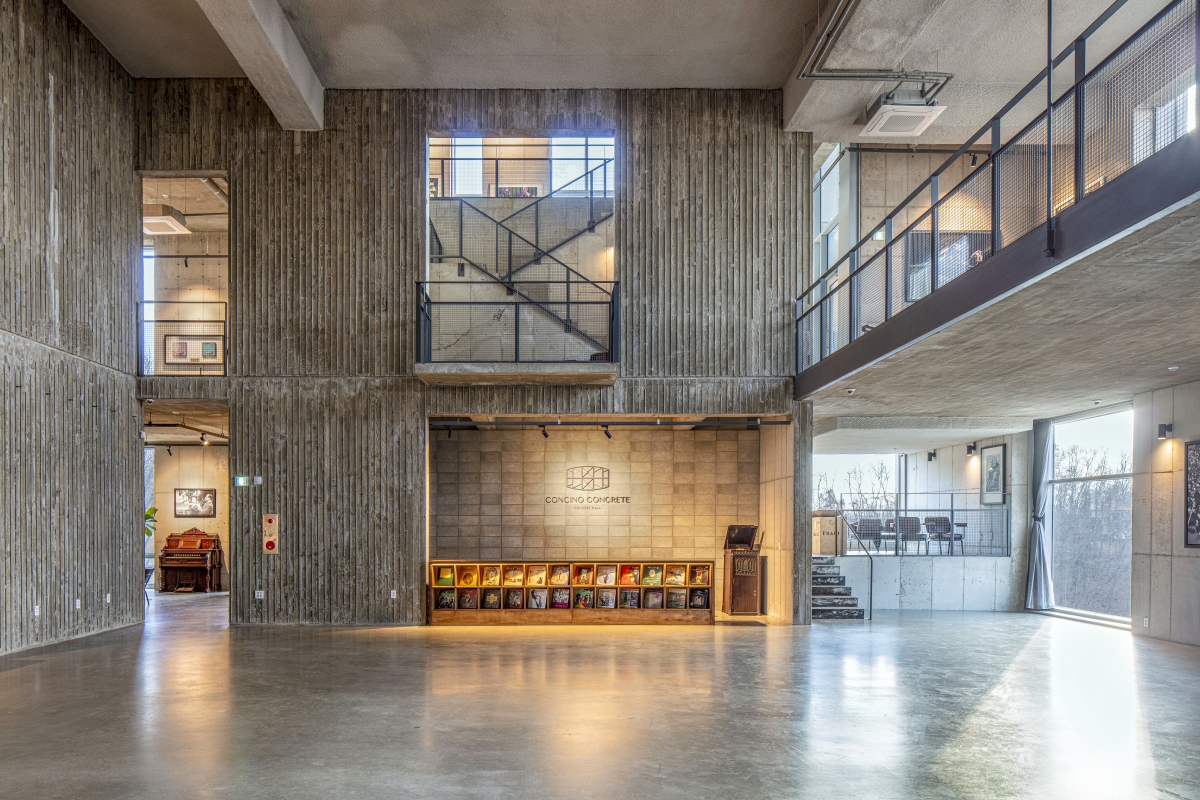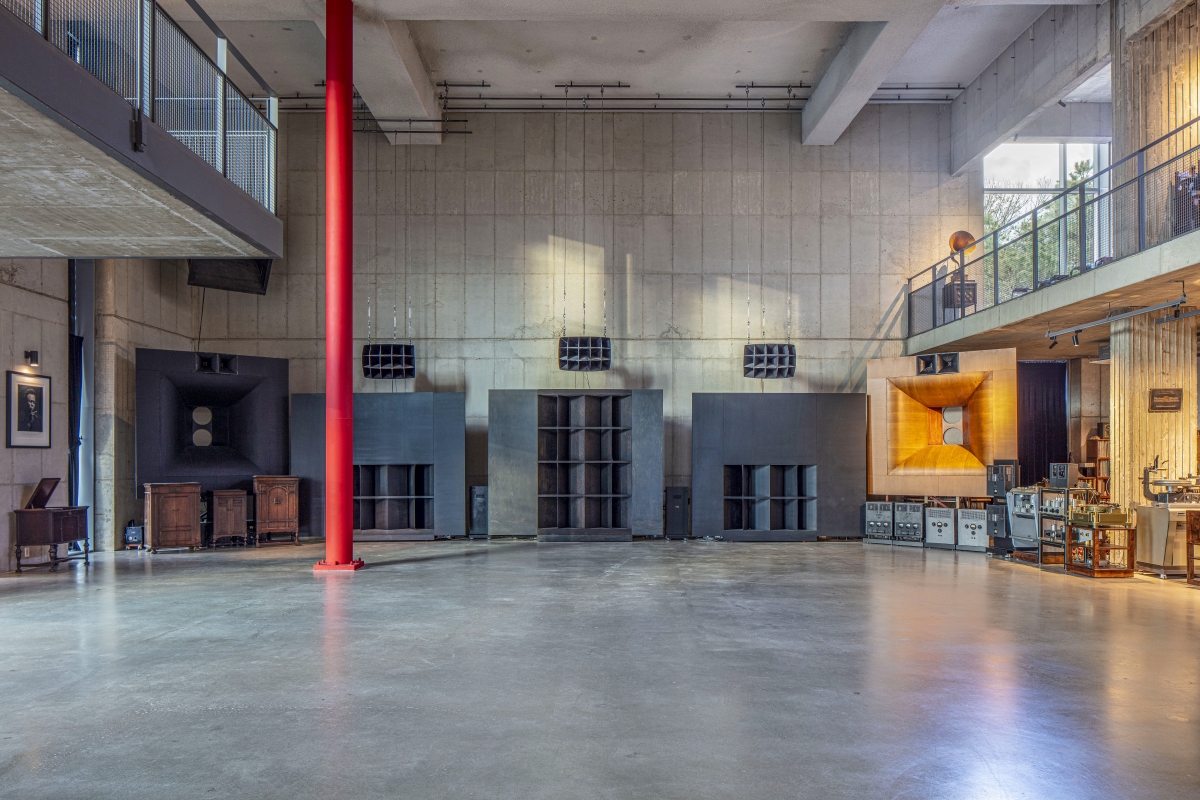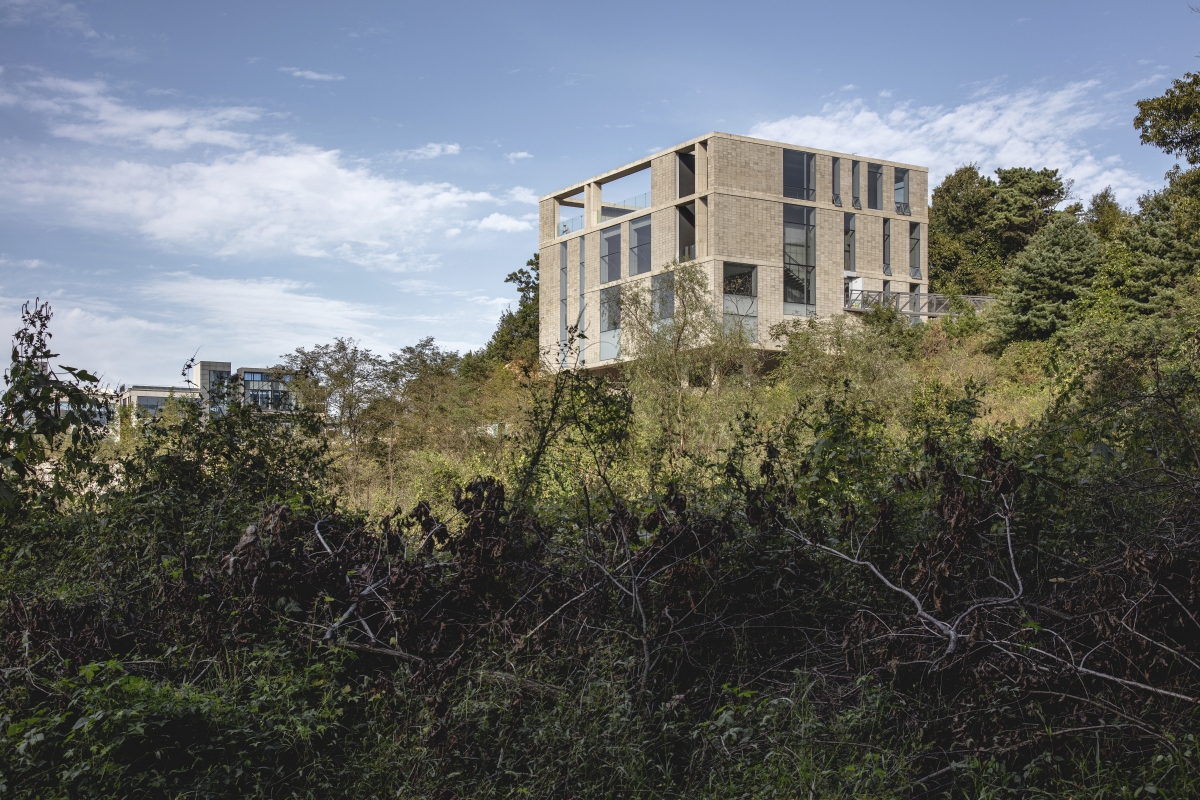 Architect
Mihn Hyunjun (Hongik University) + MPART Architec
Design team
Kim Hyundong, Hong June
Location
23, 124-44, Seongdong-ri, Tanhyeon-myeon, Paju-si
Programme
neighbourhood living facility
Building to land ratio
31.22%
Exterior finishing
cemnet block, exposed concrete, stucco, plywood,
Interior finishing
exposed concrete
Structural engineer
YOON Structural Engineers
Mechanical engineer
JungIn MEC
Electrical engineer
DAEGYEONG Electric Planing Office
Construction
NOA General Construction
Design period
Jan. 2019 – Nov. 2020
Construction period
July 2019 – Nov. 2020
---
Mihn Hyunjun is currently the principal of MPART Architects, and served as the dean of Honglik University's Departmnet of Architecture. He graduated from Seoul National University Department of Architecture and Architectural Engineering, and University of California, Berkeley College of Environmental Design. He previously worked at SOM, San Francisco. His major works include the National Museum of Modern and Contemporary Art, Seoul and Herald Square.