This spring, a barnacle-shaped building has opened in the city of Ravenna in Northern Italy. It is the world's first 3D printed, technology-built earth construction, housing 'TECLA'. The house's name derives from the city of the same name, the setting for Italo Calvino's novel Invisible Cities (1972). It reveals the architect's desire to create a residential model that can be easily produced by imitating the image of a city in which buildings are constantly being built. Mario Cucinella Architects, who designed TECLA, is an architectural firm based in Milan and Bologna. Mario Cucinella, who leads the design firm, believes a house that combines earth, an old building material, and high-tech 3D printing technology promotes an ideal form of sustainable living and so he presents projects that actively reflect that idea.
In October 2018, he had already worked closely with 3D printing contractor WASP on the soil construction project 'GAIA'. There are structural differences between GAIA and TECLA, which can be understood through the uneven surface of TECLA of vertical patterning. The GAIA consisted of mud outer walls, inner wooden columns, and a polygonal wooden roof, while the successive model, TECLA, completed the structure only with mud without other materials. The architect regarded 'Zero Kilometre Material' as an essential concept behind the project and scooped out all the soil used to build buildings from the site. The Zero Kilometre Material derives from the Slow Food movement in Italy, which aims to reduce the distance between producers and consumers, promoting greater use of local materials and the reduced consumption of fossil fuels. It has been extended to using local materials when applied to construction and raw materials that do not need to be chemically modified, and that they must be returned to the environment at the end of their useful life. TECLA is also a building in which several mixtures conforming to this concept have been solidified. The mixture contains soil mixed with clay, silt and sand (25%), rice straw (40%), rice bran (25%) and hydraulic lime (10%). Soil and hydraulic lime form the walls, and the by-products remaining following the threshing process act as insulation. A crane located at the centre of the site adjusts the position of the 3D printer, like the moving of a pencil at the tip of a compass, and discharges the mixture to create walls. Rice straw and rice bran fill in the zigzag layer between the outer and inner walls. In this way, it took 200 hours (about 8.3 days) to build a space of 60m2 by stacking 350 layers of 12mm thick mixture. Although the 3D printing output was about 6.8 times higher than that of GAIA, thanks to the technology developed over the past three years, the printing speed has increased and so the construction period did not differ in any significant way.
Unlike many 3D-printed architectural projects that rely on concrete, TECLA uses soil as its primary material. This shift has reduced energy use for raw material production and transportation and resolved soil dredging problems from the construction processes such as earth digging and cutting. However, it is also noticeable that construction technology does not support the scalability of the newly proposed architectural alternative. With the current 3D printing technology, it can be quite challenging to secure structural stability on a scale of two or more storeys, so it is not easy to construct various planes through a vertical extension. The disadvantage of not creating a residential environment in which people can live together means that the efficiency of installation and the use of energy facilities is low. So, it seems necessary to improve the multi- layered structures so that TECLA can raise the potential for the development as a collective building.​ (written by Kim Yeram)​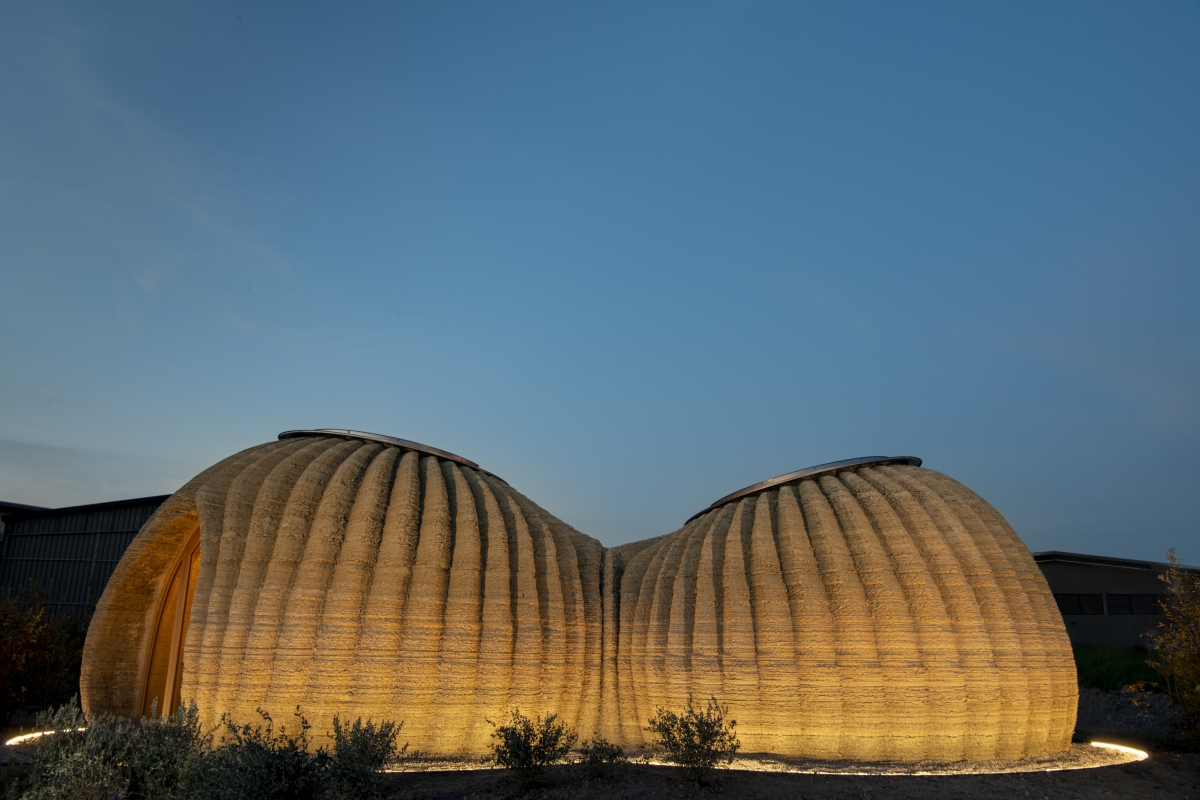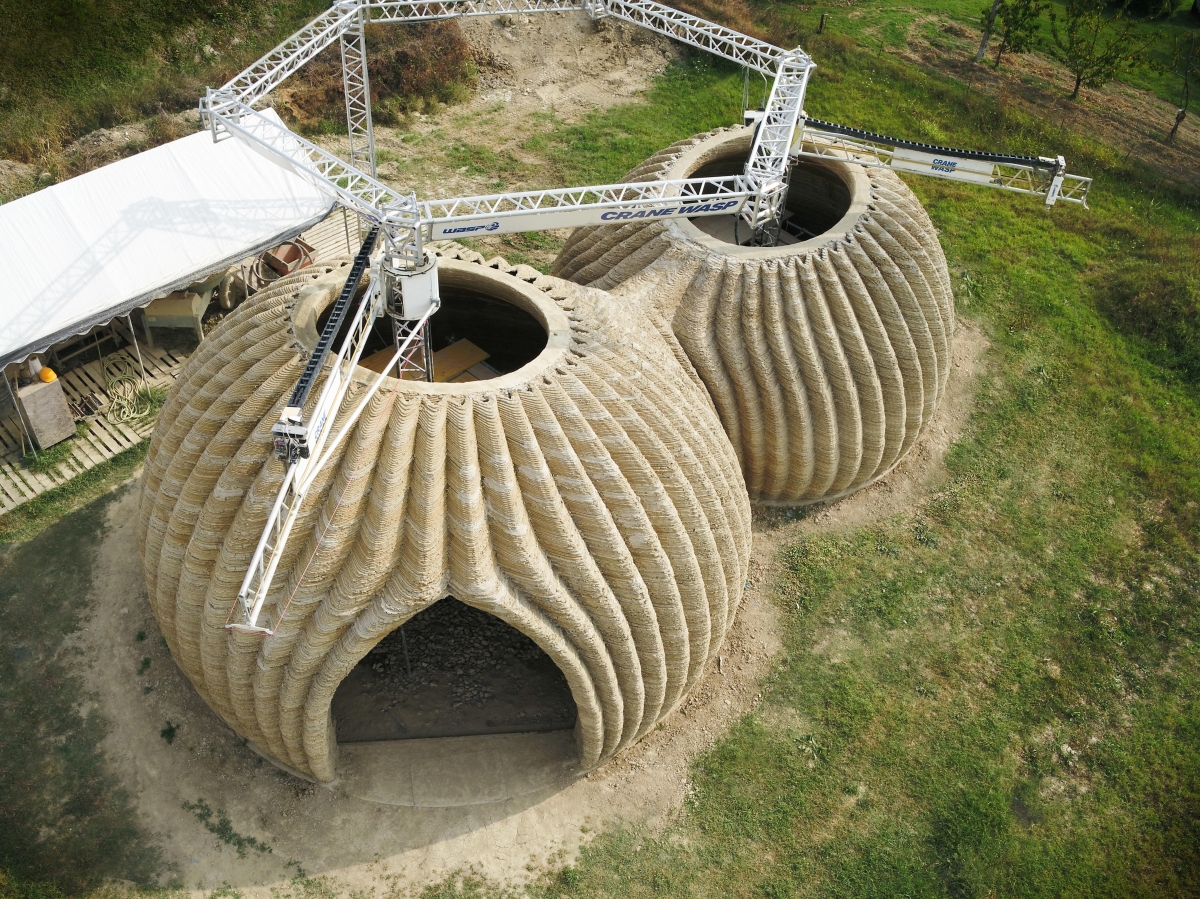 ©Mario Cucinella Architects + WASP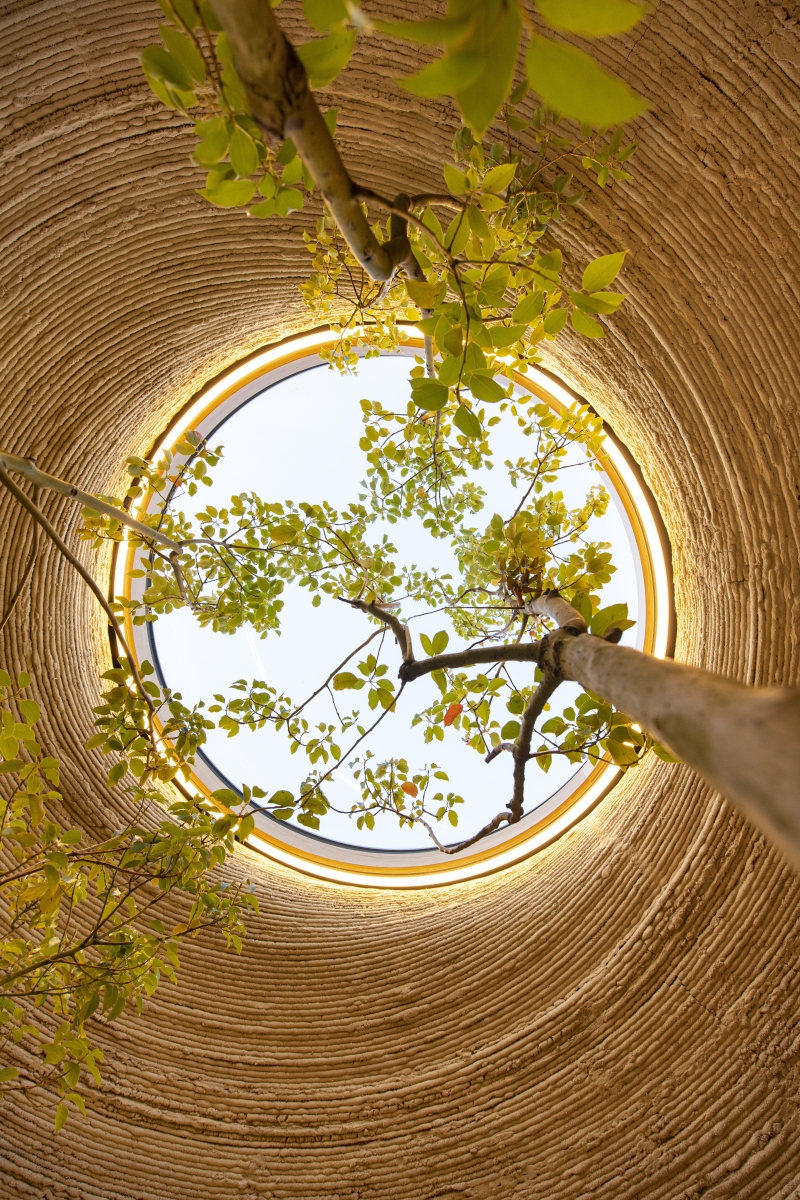 Architect
Mario Cucinella Architects
Structural engineer
WASP, Milan Ingegneria
Construction
WASP, Ter Costruzion
Landscape design
Frassinago
Recycled material producer
Mapei, Rice House, Orange Fiber, Primat, Officine
---
Mario Cucinella Architects founded in 1992 is now operating various projects in Bologna, Italy. This studio develops projects at different scales, from building design to product design, from environmental and technological research to large-scale urban projects. Sustainable building design and the rational use of energy is one of the central concerns in studio's work and research.