The most impressive thing in Seongsan Multi-ground Sharehousewas the near-life space, which was half-spaced on the ground and underground. The 4-meter-high space looked bright and cool, with a one-story window running along two sides of the ground, and a large yard on the other. It was easy to get to a house just two meters from the ground, so both the office and the house had good relations with the ground, but the small area of the parking space was also a large part because it was a multi-family house. I thought that if parking spaces could be reduced in multi-family and multi-family homes like this depending on the region, more shops and workplaces would be built and the neighborhood would be vibrant.
Other architects would have thought for a long time about what form and space to plan a shared space, but Jung Isaac found multi-housing and semi-underground near the buildings being built by builders and focused on the floor area ratio. It can be said that they chose to maximize the collection rather than the clumsy sharing. It was more appealing than the neutral feeling of universality or mediocrity.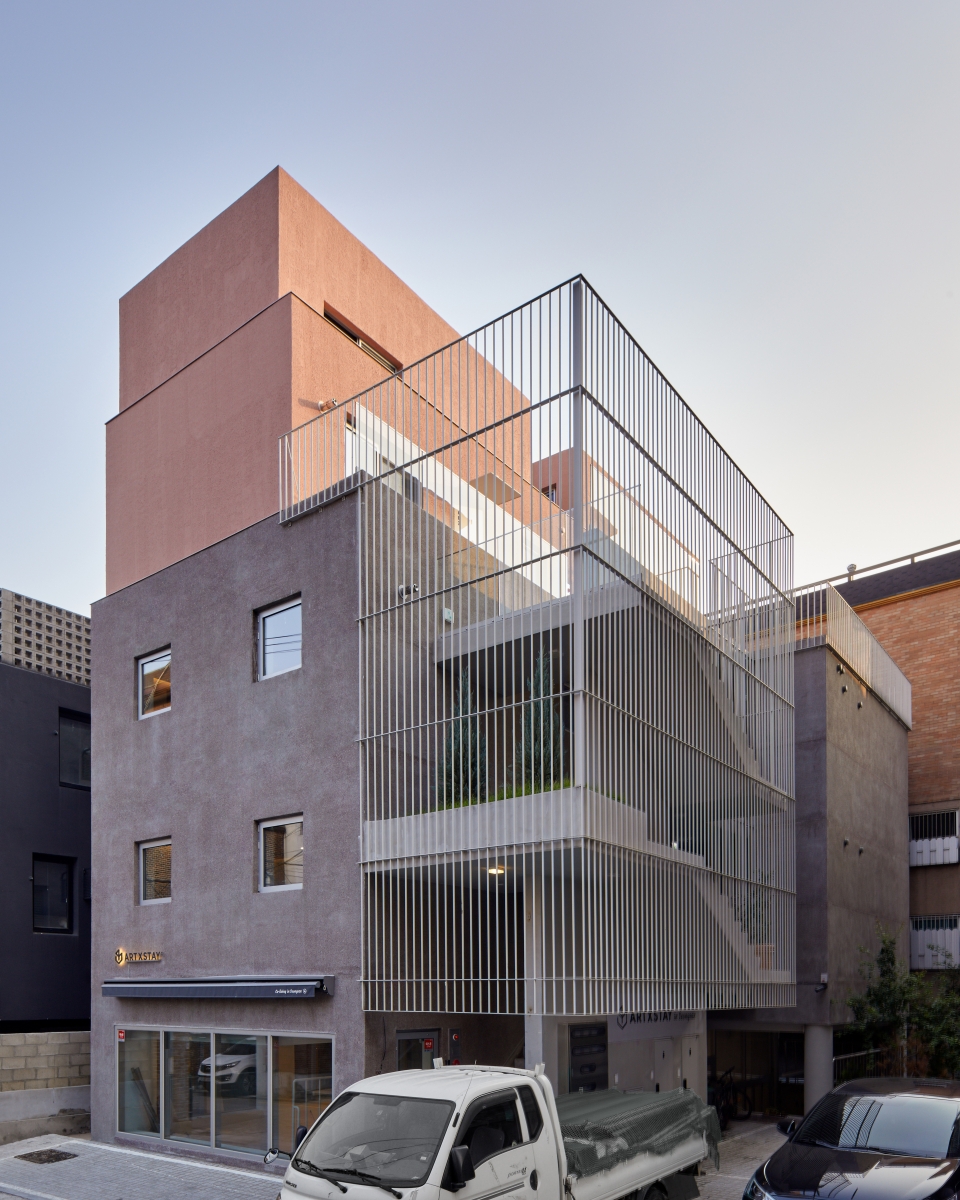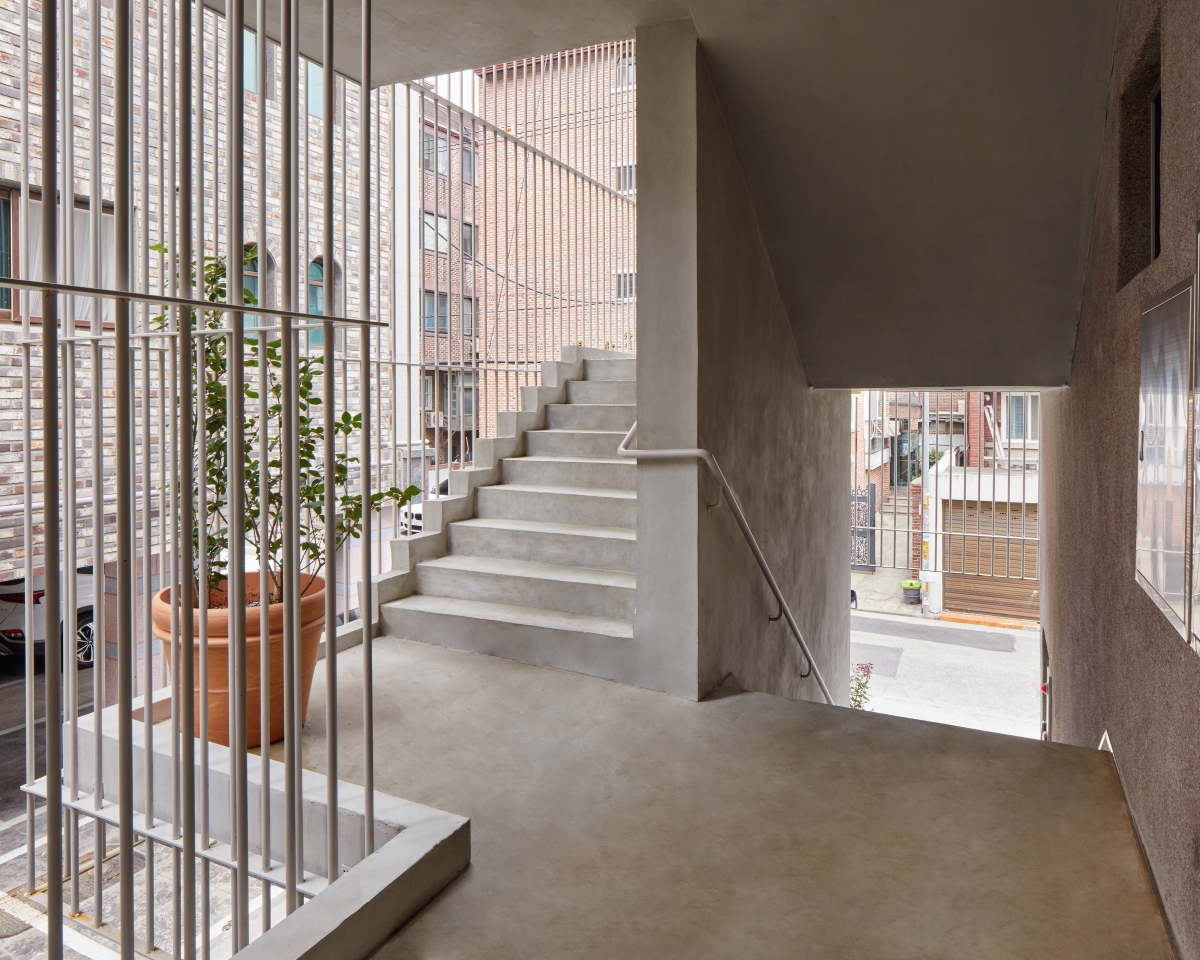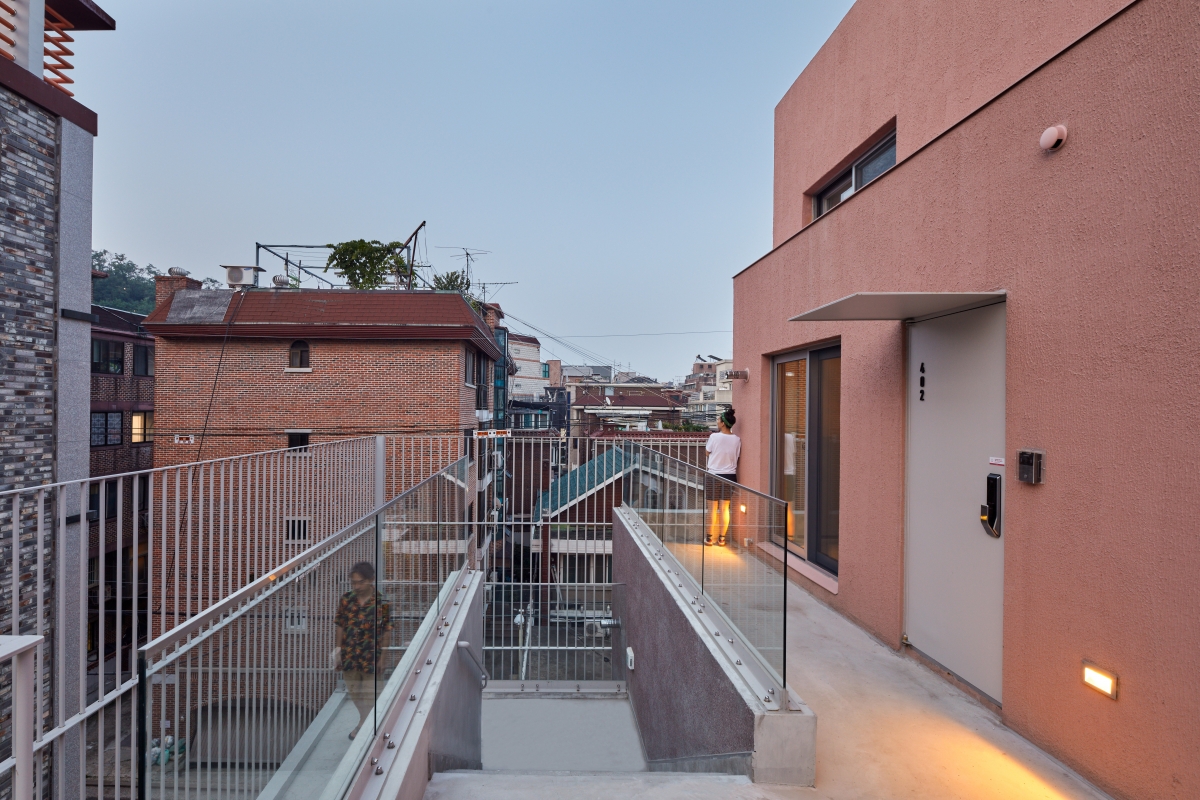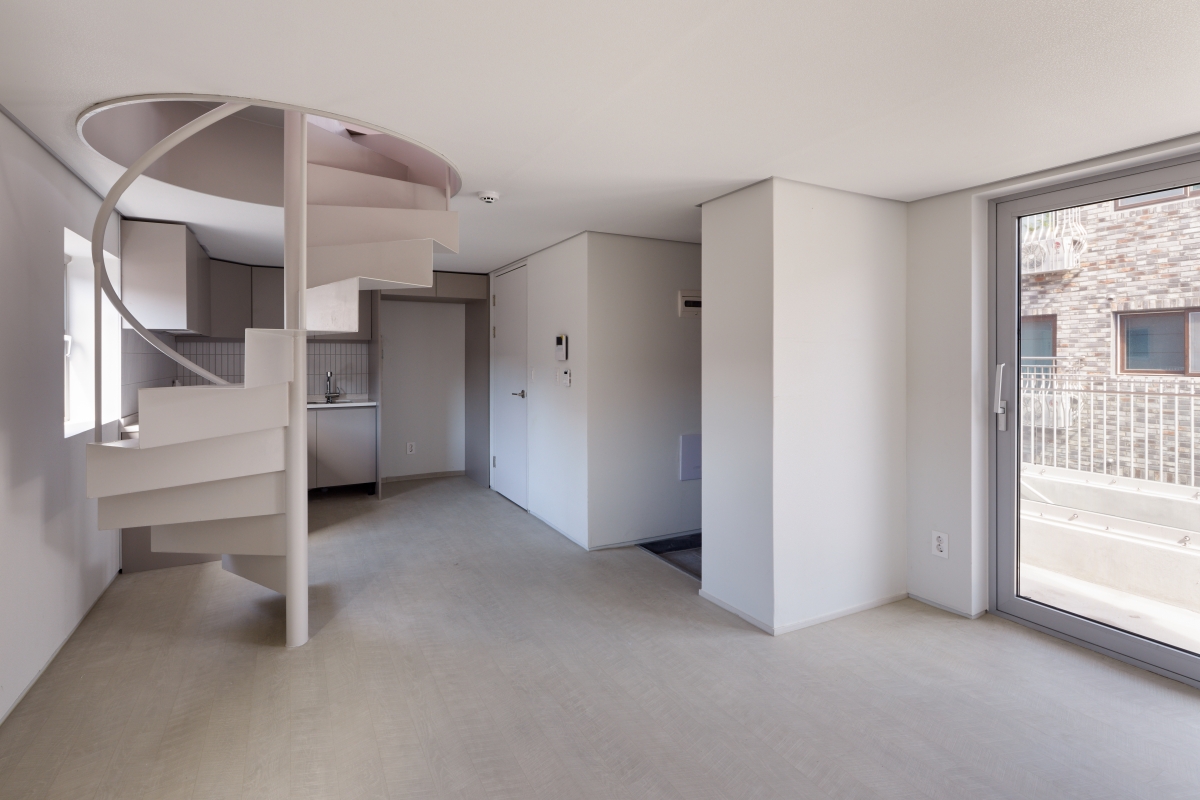 Architect
Chung Isak (Dongyang University) + a.co.lab archit
Design team
Sung Sejong, Ahn Dehong, Seo Bokyung
Location
11, Seongmisan-ro 5-gil, Mapo-gu, Seoul, Korea
Programme
neighborhood living facilities, share house
Building to land ratio
59.86%
Exterior finishing
exposed aggregate concrete
Interior finishing
paint on gypsum board
Structural engineer
Ui structural engineers
Mechanical and electrical engineer
Codam ENG
Design period
Aug. 2018 – Mar. 2019
Construction period
Apr. 2019 – Mar. 2020
---
Chung Isak opened a.co.lab architects in 2013, and has worked as a professor at Dongyang University since 2017. While carrying out social architecture projects and collaborative research projects, he has also participated as a designer or artist in architecture and contemporary art exhibitions. His representative works include Yeonpyeong Island Library, Yeonnam Red Brick House, and Yellow Flat Bench, and he was also a participant in exhibitions such as the 15th Venice Architecture Biennale (as curator and artist in the Korean Pavilion) and CAMP 2020 (as director). He is also the author of the book The Seoul, City Microhistory.
Cho Junggoo was born in 1966 and raised in Bogwangdong, Seoul. He graduated from the Department of Architecture at Seoul National University. In 2000, he founded guga urban architecture and continued to explore design along the theme of a 'universal architecture that is close to our life'. Over the course of 20 years of suyo-dapsa (Wednesday Site-visits), the architect has observed and recorded the lives of neighbourhoods and people in Seoul and continued to discover a housing of our time based on the various forms of life which encountered in his research.