On Jan. 27, Seoul Metropolitan Government announced that stpmj (Lee seungteak, Lim mijung, Co-Representative) was selected as the winner of Design Competition of the Anchor Facility for Yangjae R&D Innovation Hub (Yangjae R & D Facility). The design competition was held to establish an anchor facility for collaboration between various research institutes located in Yangjae area, and to create an environment to facilitate promotion of startups in artificial intelligence and cooperation between similar businesses.
stpmj, the final winner, proposed the concept of 'coworking space that generates synergy' in MEGA FLOOR: Consolidated Boundary. They planned typical floor as a social space with free circulation and various activities like a park in downtown. Lower part of the building is planned to accommodate open lounges maker spaces, showroom, and management consulting space for companies and research institutes, and each floor of middle and upper part is to have work-focused space, collaboration space, and open kitchen. The neutral space on middle and upper part is arranged to the south and west around L-shaped core, with open plan in which the compartments can be changed depending on how users utilize the space. And this space is connected to a void that penetrates all floors for the cases that one company takes more than two floors, or several companies share the neutral space.
The juries of the competition highly valued the interpretation of typical floor, and the relationship between composition of internal space and elevation. In addition to the commentary that classical configuration of the building is reinterpreted by GFRC (Glass Fiber Reinforced Concrete), they also pointed out that individual research space and public space divided by core can be both an advantage and a limitation of the project.
by editorial team​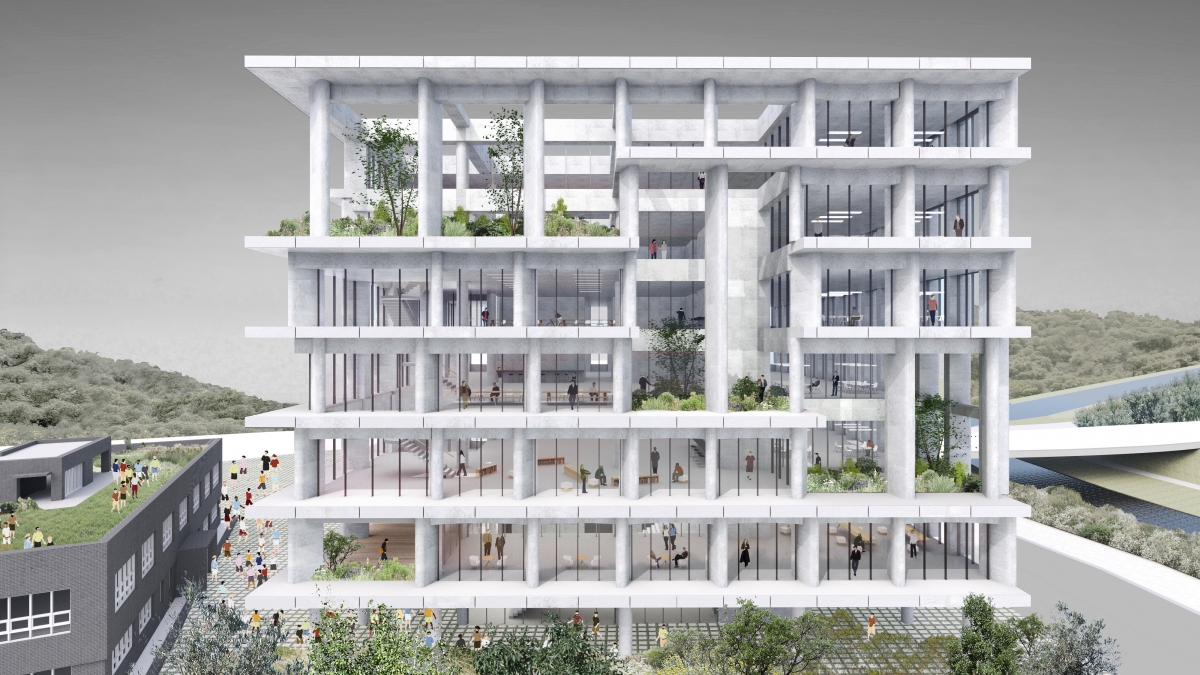 ⓒstpmj