Today, you can attain information immediately with only the touch of a finger or the click of a mouse. More people are moving to mobile-based online media such as social media and YouTube. Some people still prefer the sense of turning over pages of a crisp newspaper and press-printed letters, but print media has now become a medium of a preference, rather than of necessity. Numerous domestic and international magazines have been forced to shift from monthly magazines to bimonthly magazines then back to quarterly magazines, soon to be discontinued. Today, magazines seem to be peripheral to the epoch, but now there is an ongoing exhibition that explores the significant 100 year history of the magazines.
The exhibition, entitled 'Reading Art through Korean Art Magazines', is an archival exhibition that presents a wide range of magazines on topics such as architecture, crafts, design, photography, and calligraphy, all of which were published in Korea from the 1910s to 2010s. The exhibition reorganizes the flow of the past 100 years of the domestic art world in two different ways - by hour and by subject.
When you enter the exhibition hall, dozens of magazines are arranged in a row by period. The yellow-faded magazines have Chinese characters written vertically. The magazine Art and Craft first published in 1917, Seohwa Hyeophoe Bulletin in 1921, and Joseon Art Magazine in 1926 all set out the starting point of domestic art magazines in Korea. The first issues of Formative Art, New Art, and Photography Culture that were found in the 1940s and 50s can also be found. In addition, the original print postcards and magazine subscription applications, which had been given out as magazine appendices, are also exhibited to convey an impression of the magazine culture of that time. Most of the magazines published before the 1960s have been discontinued and they are not being published at present. On the other hand, Monthly Photography and SPACE, first published in 1966, continue to be published today. Their first and latest issues are displayed side by side, jumping over time.
On the wall of the exhibition hall, keywords have been extracted from the special articles from the 1980s to 2010s that were published in SPACE, Gana Art, Monthly Art, Misulsegye, Art in Culture, and Public Art are on display. A total of seven keywords ? Art Poetics, North Korean Art, New Media, Public Art, Biennale, Globalization of Korean Art, and Art Criticism ? tell of the important trends in the domestic art world. The special articles were published decades ago, but the subjects covered are not that markedly different from today's most pressing themes, such as the relationship between realism and modernism, Korean identity, and the direction of contemporary art.
Meanwhile, the collected materials and details that were not displayed in the exhibition hall will be open to the public through an accompanying book titled Reading Art through Korean Art Magazines. It will be on show until Mar. 7 at Kimdaljin Art Archives and Museum.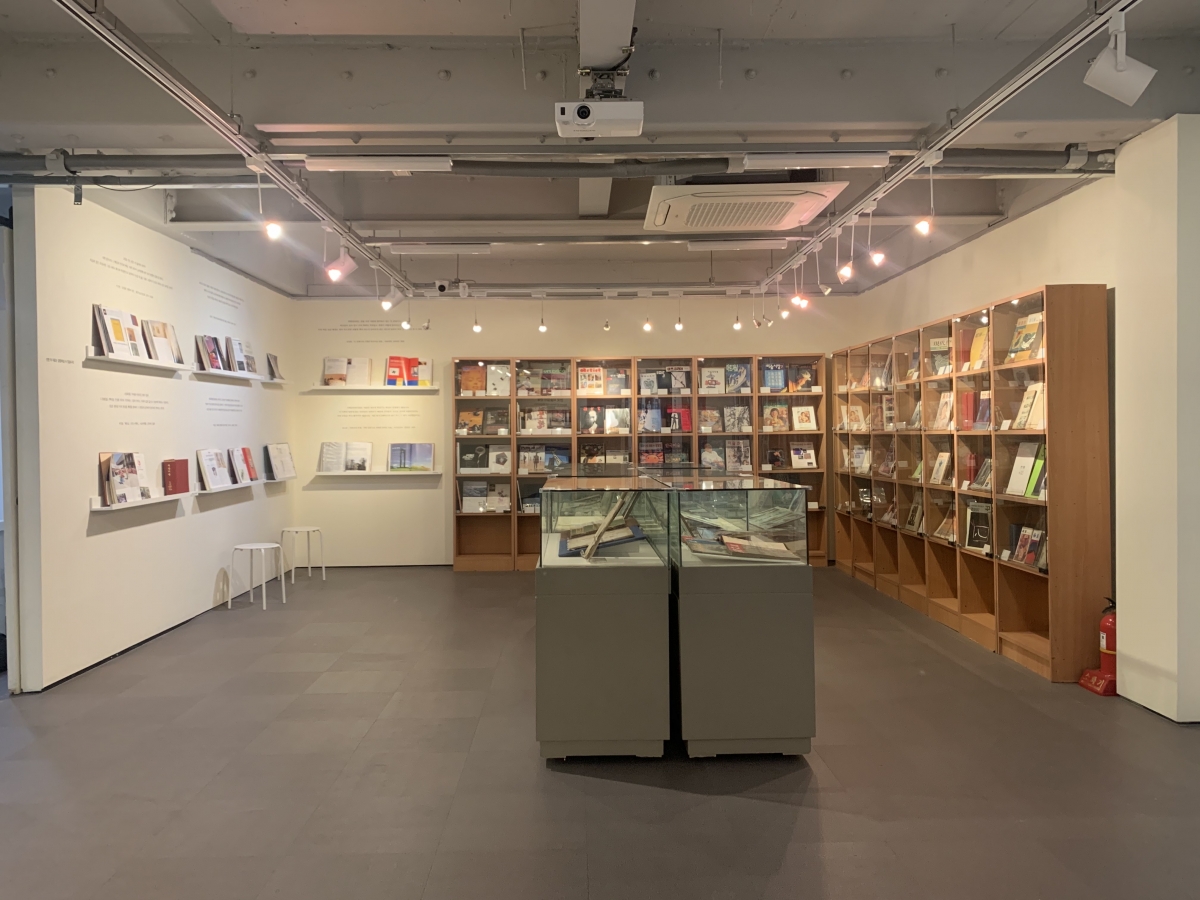 Exhibition view of 'Reading Art through Korean Art Magazines' ⓒChoi Eunhwa​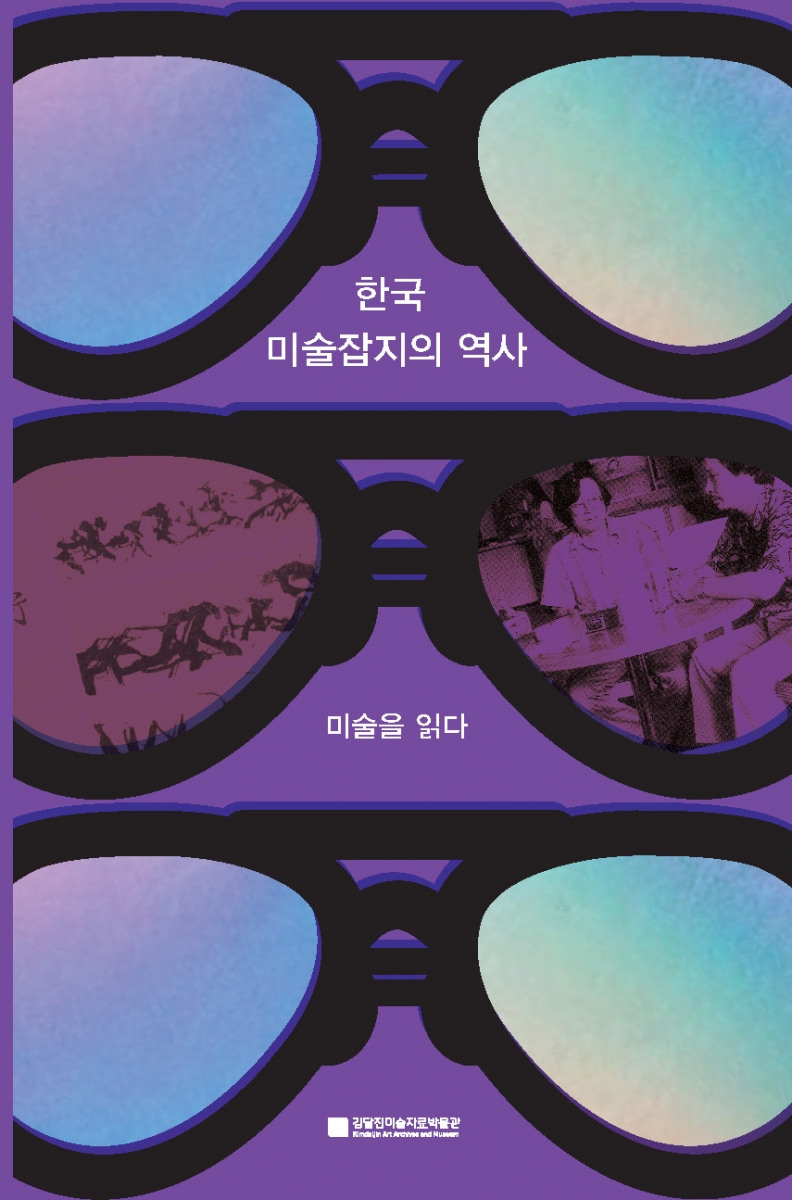 Book entitled Reading Art through Korean Art Magazines /
​Image courtesy of Kimdaljin Art Archives and Museum​​