At the 20th Architect Congress Meeting held on Dec. 10, 2019, representatives of Seoul Metropolitan Government(SMG) announced their conditional acceptance of an architecture plan entitled 'Urban Maintenance Redevelopment Project for 15 and 16 Districts in Gongpyeong-dong' (hereinafter Gongpyeong-dong Project). The condition given by the congress included improvements to the facades of the high-rise buildings to match their lower floors and the expansion of public spaces.
The 15 and 16 districts of Gongpyeong-dong (area around 401-20 of Samil-daero, Jongno-gu) that are included in the plan, of the key sites mentioned in the Seoul Urban Architectural Renovation Plan announced in Mar. 2019, will be the first time that a new urban revitalization maintenance method which combines both reorganisation and maintenance is employed. Using this combined urban revitalisation maintenance method, SMG will also oversee the entire process from maintenance planning stages to the finishing of construction, and explore urban revitalization options in collaboration with its citizens through public discussions. This discussion, which will be easily accessible to any public architects, professional groups, and locals, will be led by a cooperative party formed by the city and district's department of management, urban architectural renovation group, and public planning advisory panel. The plan for 15 and 16 districts of Gongpyeong-dong is composed of two buildings of 13 floors and 17 floors aboveground respectively, and the total floor area sum up to 116,020㎡. A public pedestrian path and sunken garden will be built to preserve the Pimatgil - which is an old urban structure in Jongno-gu - and the lower half of the building will be opened as a public space for locals to use at will. Gongpyeong-dong Project is expected to complete the construction phase in Mar. 2024.
As a result of the 21st Special Congress Meeting for Urban Revitalization held by the Ministry of Land, Infrastructure and Transport on Dec. 26, 2019, the state and publicly-owned land located in the urban revitalisation region of Yongsan Electronics Shopping Center and Yeongjin Market and apartments at Yeongdeungpo-gu was selected as the nominated district for a national pilot project for urban revitalisation and renovation district and as well as part of an approval project for urban revitalisation. The urban revitalisation renovation district pilot project is a public-run, district-wide development project that focuses on declining areas, and the urban revitalisation approval project is a business plan that supports projects that are being carried out within the strategically selected region without plans for activation. SMG and Korea Land & Housing Corporation (LH) are planning to construct two buildings of 28 floors aboveground at the state and publicly owned land near Yongsan Electronics Shopping Center that are currently being used as a reservoir and a public parking lot. The finished building will be used as a support facility for new business enterprises, a public office, and a incubator for new industries, and it is also expected that additional facilities will fill locations in the original Yongsan Electronics Shopping Center. In the case of Yeongjin Market and apartments at Yeongdeungpo-gu, which were built in the 1970s, a redevelopment project will be conducted to renovate the old derelict buildings and help the locals to resettle. It is expected that LH will provide a 25 floor high apartment building either for purchase by installments or for rental agreement, as an indirect form of social capital support, and facilities such as temporary residences and public rental residences for the current inhabitants to resettle will also be provided.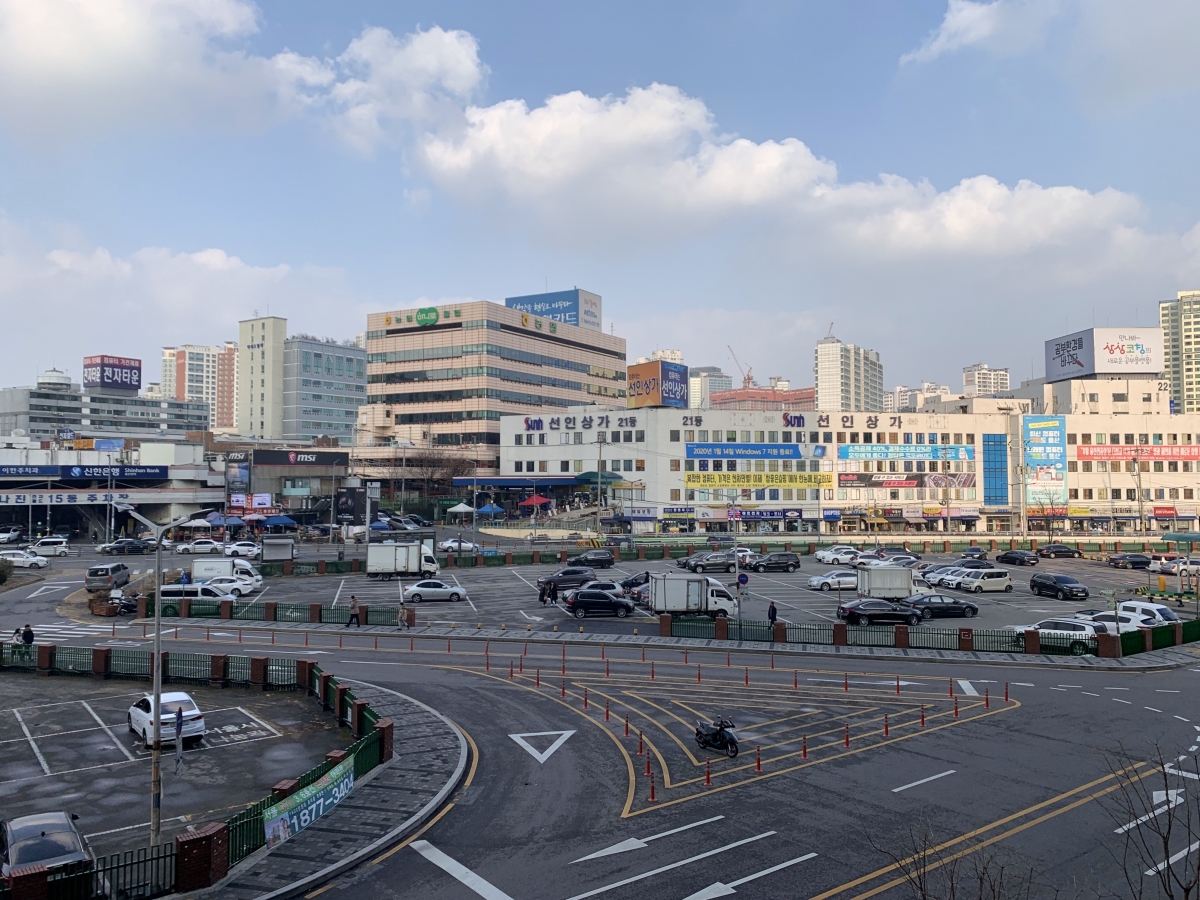 Urban revitalisation region of Yongsan Electronics Shopping Center / Images courtesy of Seoul Metropolitan Government​​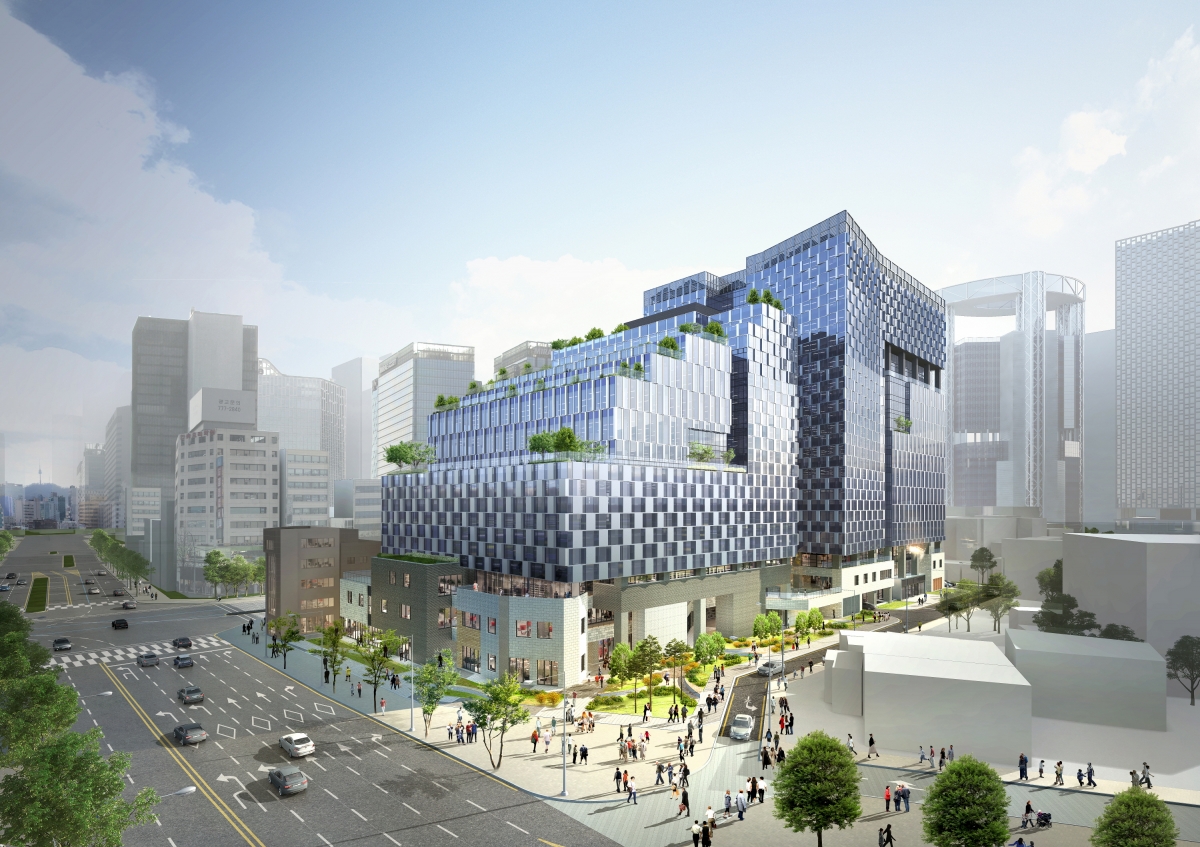 Gongpyeong-dong Project /
Images courtesy of Seoul Metropolitan Government
​
​