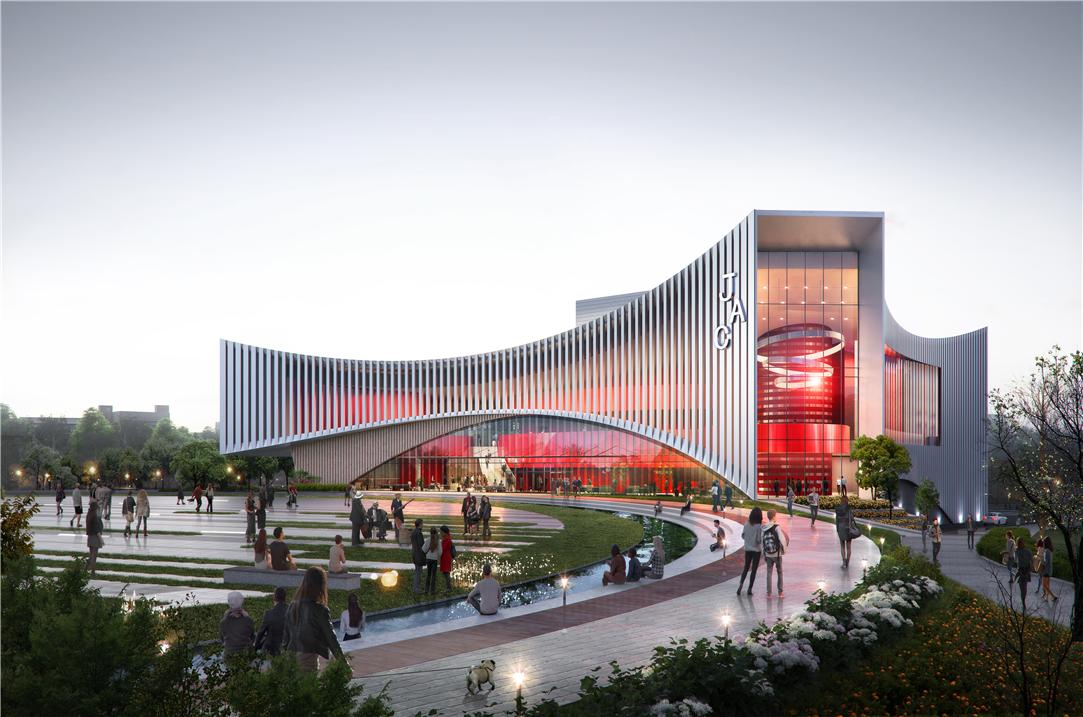 Jecheon Arts Center with Open & Summer Square / Image courtesy of Jecheon City​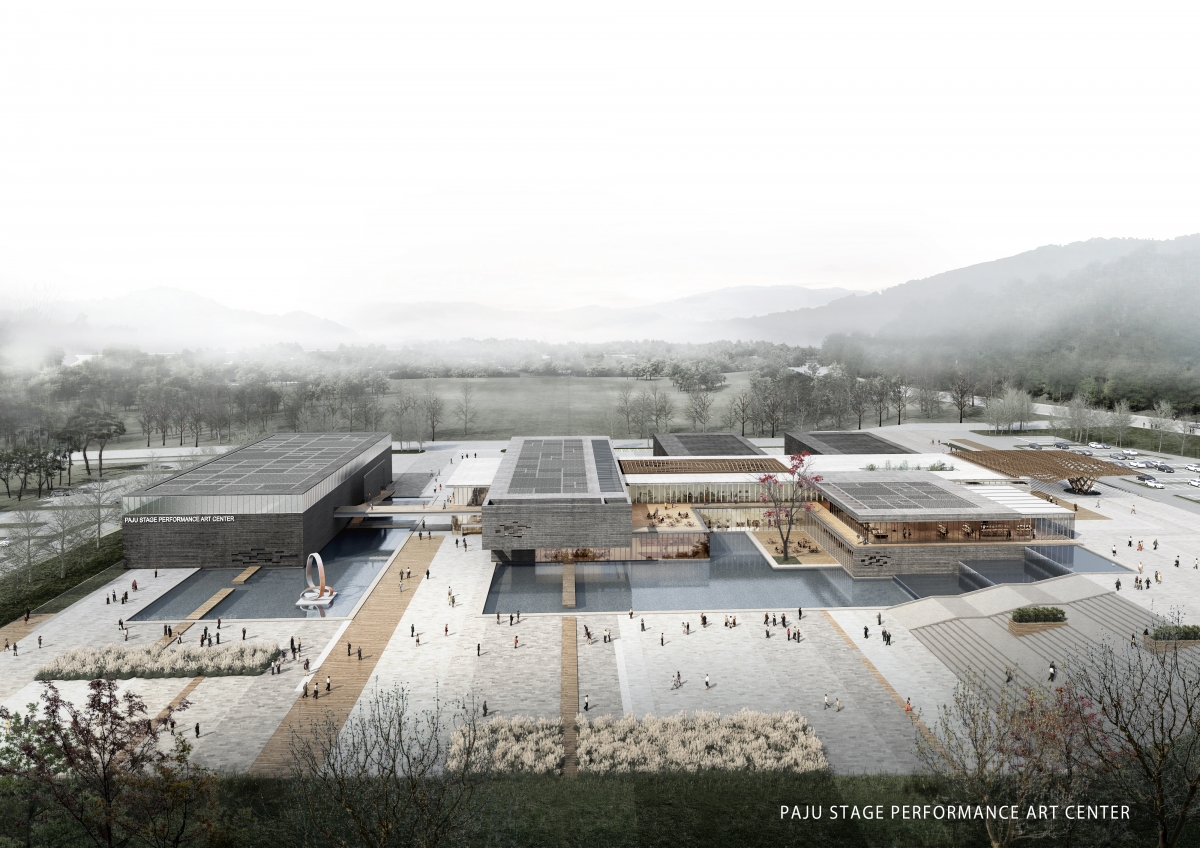 Paju Art Center for Performing Arts /​ Image courtesy of D&B architecture design group​​
Recently, the prize winners of design competitions for large-scale concert and exhibition venues and low-usage urban spaces were announced consecutively. Jecheon-si selected Haenglim Architecture & Engineering as its Jecheon Arts Center with Open & Summer Square (hereinafter Jecheon Arts Center) design competition, and the Ministry of Culture, Sports and Tourism picked the D&B architecture design group as their winner of the Paju Art Center for Performing Arts (hereinafter Paju Art Center) design competition. Moreover, Seoul Metropolitan Government chose Lab D+H as its winner of the Pedestrian Network along Hangang River (hereinafter Hangang River Network) design competition and Jo Jinman Architects for its Daebang-dong Underground Bunker Youth Creative Innovation Experience (hereinafter Daebang-dong Underground Bunker) design competition.
Jecheon Arts Center design competition was organised to activate the original city centre and to expand the cultural facilities on offer. The winner, Haenglim Architecture & Engineering, placed the 799-seat Arts Center at the south of the site, and proposed to build the summer square equipped with various amenities at the north. The reviewing committee revealed that the design scored highly for its flexibility to accommodate various events and for its connection to other facilities. The Paju Art Center design competition was organised to create a facility that would professionally store and manage stage props for the National Theater Company of Korea and local art groups. D&B architecture design group proposed a 'Panorama Stage' that would connect the divided rectangular-shaped masses, and the reviewing committee was impressed by the design for its ability to separate the visitor lines from the loading of goods while showing future considerations towards a possible increase of storage space. The 50,000㎡-sized Paju Art Center for Performing Arts will be constructed in Beopheung-ri in Paju-si, Gyeonggi-do, and it is expected to be completed in 2022.
Hangang River Network design competition was organised to improve the landscape and pedestrian environment along the river. 'HANGANG CODE', the prizewinning design of Lab D+H, applied a repeated pattern onto the pedestrian path that resembles a barcode, giving a sense of identity to the waterside space. The design competition was originally on a linear pedestrian path, but the design's ability to think further into an area that expands into a pedestrian network was reviewed favorably. Daebang-dong Underground Bunker design competition was conducted as a nominated design competition between 8 newly-established architecture companies. The winner, Jo Jinman Architects, designed an indoor sports facility which locals can use for various activties and an associated maker space for producers that keeps to the original bunker structure. Although the review was mostly favourable for establishing a well-organised relationship between the external environment and interior facilities, there were also some critiques of its inability to fulfill all programmes demanded by the client, particularly due to its small interior area size. The Daebang-dong Underground Bunker is projected to open its doors in June 2021.