The exhibition 'STORYSCAPE' was held at Wooran Foundation from Dec. 5, 2019 - Jan. 11, 2020. Coined by the project designer of this exhibition, Joon Suh (principal, GongGan Ikki), the word 'STORYSCAPE' refers to a landscape with a story. This exhibition used the memories and narratives of people as a new approach towards urban interpretation.
Upon entering the exhibition hall, one notices that there are numerous photos and videos on the walls. They are Informal Solution by Michael Wolf (1954 - 2019), who tried to capture the backstreets of Hong Kong. He highlighted the city with specific scenes of daily life, such as the various forms of pipes, rubber gloves of similar colour found in different places, and uniquely shaped chairs placed in the streets. Suh designed this exhibition based on this idea of the everyday lives of the urban inhabitants and the impermanence and continuity of the city as depicted within Wolf's works. If Wolf had wanted to capture the 'everydayness' of the local people in his Informal Solution, Suh wanted to summon the memories of these people through this exhibition.
Suh began by unraveling his own family story through Seoulscape. After mapping out a family tree of four generations on his maternal side, ranging from his mother's grandparents, parents, siblings, and children, he was able to chart the 10 towns within Seoul in which his mother had lived and to highlight the people who had lived together in those particular towns. This work was designed to observe how the subject of study had moved and lived throughout her life.
Deeper inside the exhibition hall, Hometown Story can be found. This work studies in detail the places that contain the most intimate memories of his family members from the 1890s to 2010s. The work introduces the 99-kan hanok at Ogin-dong in which his great grandparents had lived, the modern hanok at Samseongyo from which his mother originated, the Japanese-styled house at Yongmun-dong in which his father had spent his childhood, the western-styled house at Guui-dong in which the four generations had lived together, and the apartment at Gaepo-dong. Each place was depicted with lively expressions based on each individual's memories, through descriptions such as 'a place where one could truly enjoy the season with flowers in full bloom', 'a place where neighbours would gather to share cold bean-soup noodles', and 'a place where we could set up tents and play'.
Each narrative was stacked up in the Story Map, which was placed at the end of the exhibition. Unlike the earlier works, this work had been designed to encourage the participation of the audience. By asking people to indicate their past homes on a map of Seoul and tying them up with threads, it hoped to bring about a storyscape composed of the unique narratives of different places. It was announced that the collected data would be used in a future research project.
The relationship between the works of Wolf and Suh wasn't always clear, but it is apparent that both attempted a new way of viewing the city through the lens of personal and familial memory. <by Choi Eunhwa​>​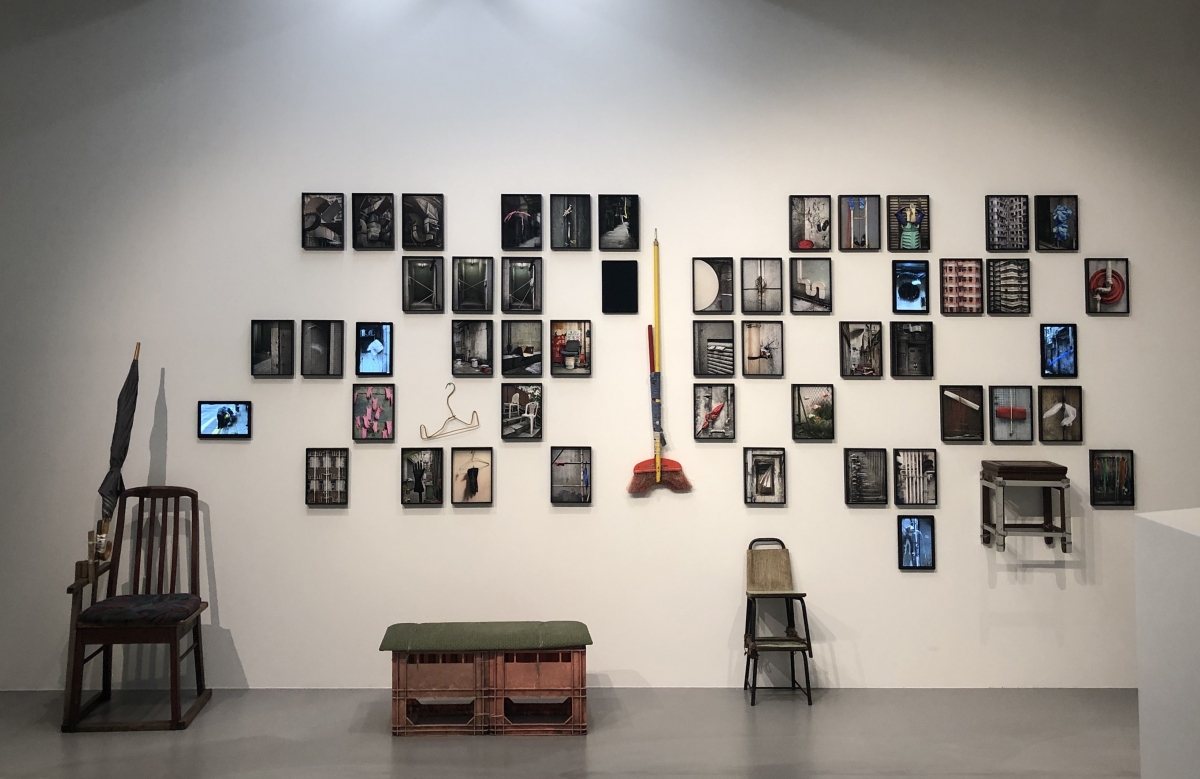 마이클 울프, '인포멀 솔루션' ⓒChoi Yaerim​
Michael Wolf, Informal Solution ⓒChoi Yaerim​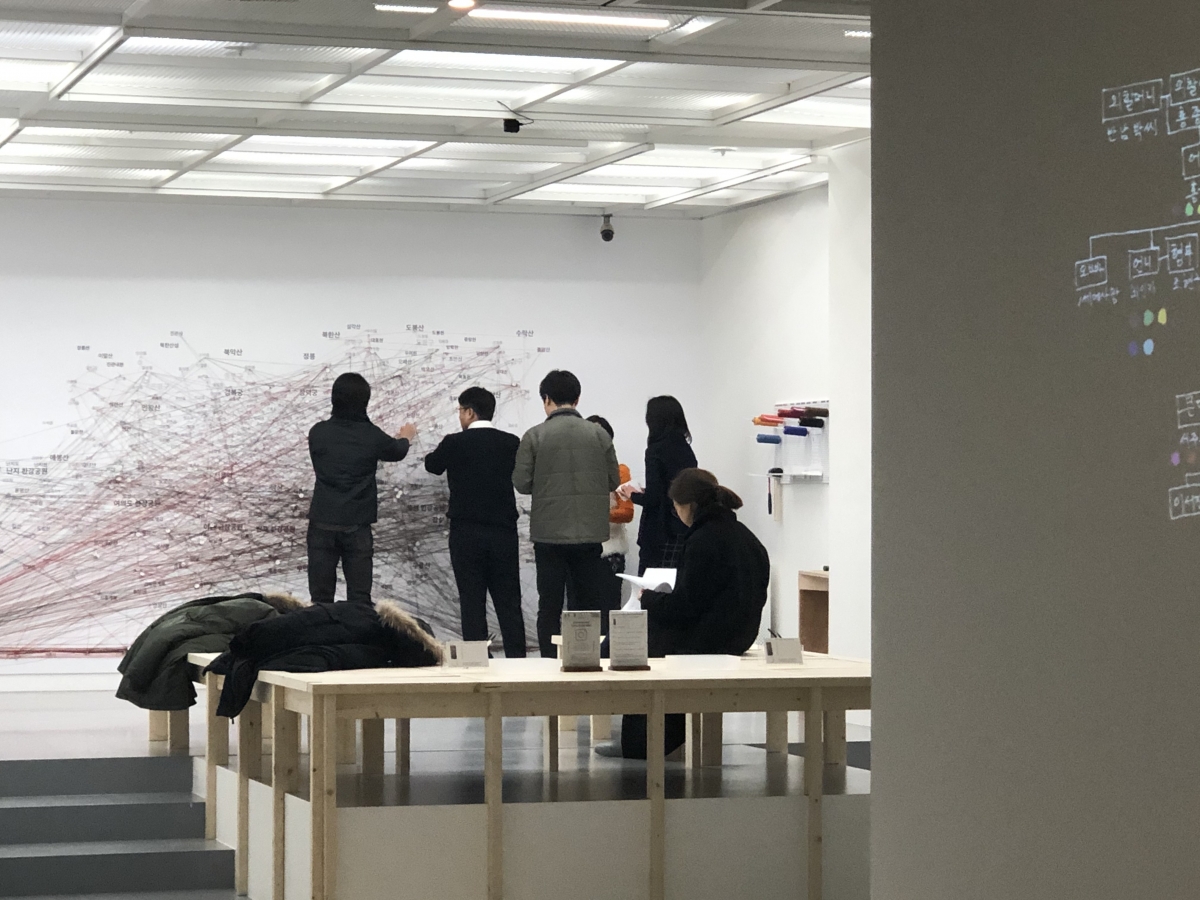 서준원, '이야기지도' ⓒChoi Yaerim​​
Joon Suh, Story Map ⓒChoi Yaerim​