The exhibition 'designed by another ARCHITECT : The romance of many dimensions' (hereinafter designed by another ARCHITECT) planned by and including the work of Diagonal Thoughts (Kim Sara, Kang Sojin) was on show from Jan. 7 - 19 in the On Ground Gallery. The exhibition also featured the work of the artists Park Swan, Jang Sunggun, Anna Anderegg, and Kim Jooyoung. By reinterpreting a reinforced concrete building designed by a certain someone from a different viewpoint, the exhibition delivered the message that a space can be perceived differently according to its viewer. As an explanation of her design intentions, Kim Sara said, 'this exhibition is a story about personal experience and the recognition of a pre-existing space, and we tried to narrate an architectural story through a method that would differ from solely the act of building'.
Flatten Space, which was installed at the side space of the exhibition entrance, is a photograph captured by video artist Park Swan of a dancer responding to a building with an unclear purpose. In an explanation of her process, the dancer Anna Anderegg, who a features regularly in photo and video works, noted that 'while the basic structure regarding shooting composition was preconfigured through discussions with other artists, the choreography was improvised upon my experience of the building'. Her various bodily movements appear to disintegrate into the boundary between the floor and the wall, leading the audience to imagine space in a variety of ways. Along the connecting corridors between each exhibition rooms, the photographs of Kim Jooyoung, which focus on objects that construct space, as well as the drawings of Diagonal Thoughts, which reinterpret materiality, were exhibited together. In the exhibition hall with a view towards the outdoor garden, Jang Sanggun's recordings collected from an abandoned building were played. In this work, the technique to create sound by creating friction between abandoned materials found at the scene (foley), the technique to collect the sound of the environment (field recording), and the technique to record the building's own reverberations (impulse response) were all used.
While the exhibition 'designed by another ARCHITECT' provides various audiovisual experiences, there are only a small number of words overall when compared with other architecture exhibitions. Although an exhibition that deliberately withholds explanation can come off as difficult to engage with, this approach does create an atmosphere that invites a more active interpretative participation from its audience. The word 'house' used in the exhibition's Korean title was used by Diagonal Thoughts elsewhere to refer to a structure where various activities other than residential uses can take place, and it seems that their intention here is to prompt the audience to offer their own various readings of this word as well.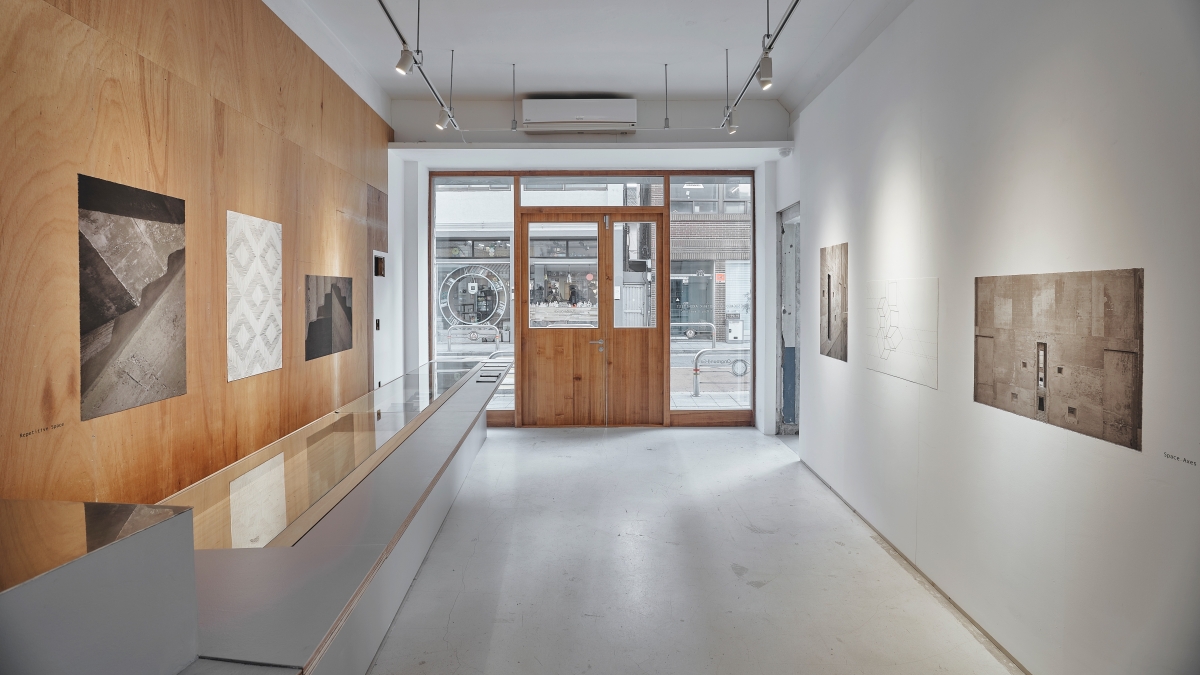 Exhibition views of 'designed by another ARCHITECT : The romance of many dimensions' ⓒPark Swan​