A pond, located in the northern garden of Gyeongbokgung Palace, is in the shadow of a two-storey pavilion in the centre of a small island. Hyangwonjeong Pavilion, which means 'the fragrance spreads far away', is a space in which the King and his family can enjoy the scenery and rest in shady areas. It is believed to have been built between 1867 and 1873, during the rebuilding of Gyeongbokgung Palace. Designated as treasure no. 1761 in 2012, it was informed by geometric spatial compositions, such as the hexagonal cornerstone, hexagonal floor plan and six-sided roof, as well as delicately refined architectural elements.
Hyangwonjeong is a rare example of a pavilion with an Agungi (fireplace). The experts speculated that there was an Ondol (Korean floor heating system), but it has never been demonstrated. In spite of several repairs, the need for dismantling these repairs has been raised due to its continuous tilting and distortion. Against this backdrop, the Cultural Heritage Administration Royal Palaces and Tombs Center(CHARPTC​) began dismantlement and repairs in Nov. 2018. In Sep. 2019, together with the Ganghwa National Research Institute of Cultural Heritage, an excavation survey was conducted to identify the structure of the Ondol and the passage of smoke. As a result, the team discovered both the Ondol structure and the purposes of the settlement.
In the survey, the ondol floor was covered with concrete in place of a flat stone, but the Gorae, the passages through which flames and smoke travelled, and the Gaejari, which dug deeper and stayed in the smoke, could be identified. The Hyangwonjeong Ondol is shaped like a doughnut along the edge of the building, which is distinctive from other heating systems that warm the entire floor through installing several rows of Gorae. The excavation also revealed the location of the Yeondo, the passage of the smoke emission. This is the one that could not be confirmed after a wind tunnel test and a smokescreen test. It has been found that the Yeondo extends northeast of the island through the lower part of the outside stylobate, and it is estimated that smoke from the Agungi naturally escaped along the Yeondo rather than being discharged into a separate chimney.
The cause of the settlement was the foundation. It was found beneath one of the six pillars located in the south-easterly direction, and cracks were found in the Chobanseok, which hold the cornerstones that carry the loads of the columns. As such, it can correct the problem of tilting to the southeast. The renovation project, which will be completed by July 2020, will pursue a subsurface exploration to reinforce the ground, replace deformed or corroded parts, and restore the hypocaust and the Yeondo based on the excavation results. Details of the excavation survey results can be found in the information centre in front of Hyangwonjeong.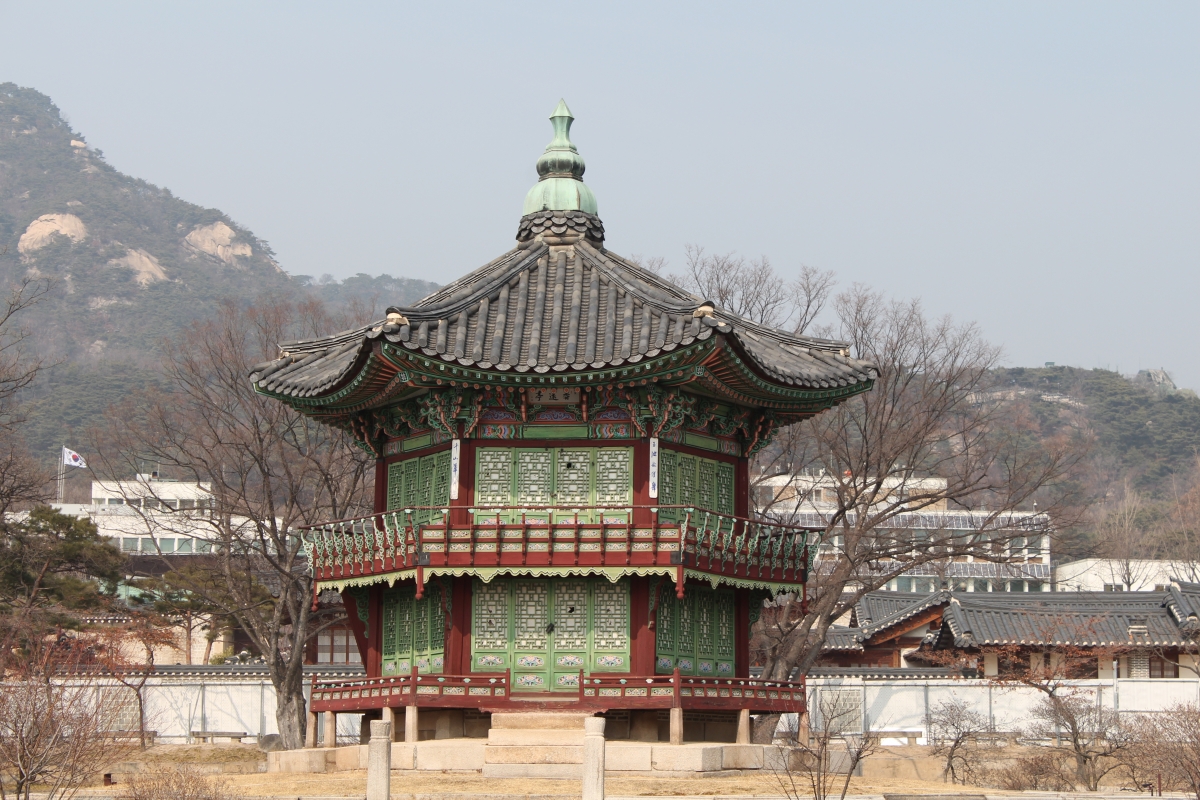 Hyangwonjeong​ / Images courtesy of CHARPTC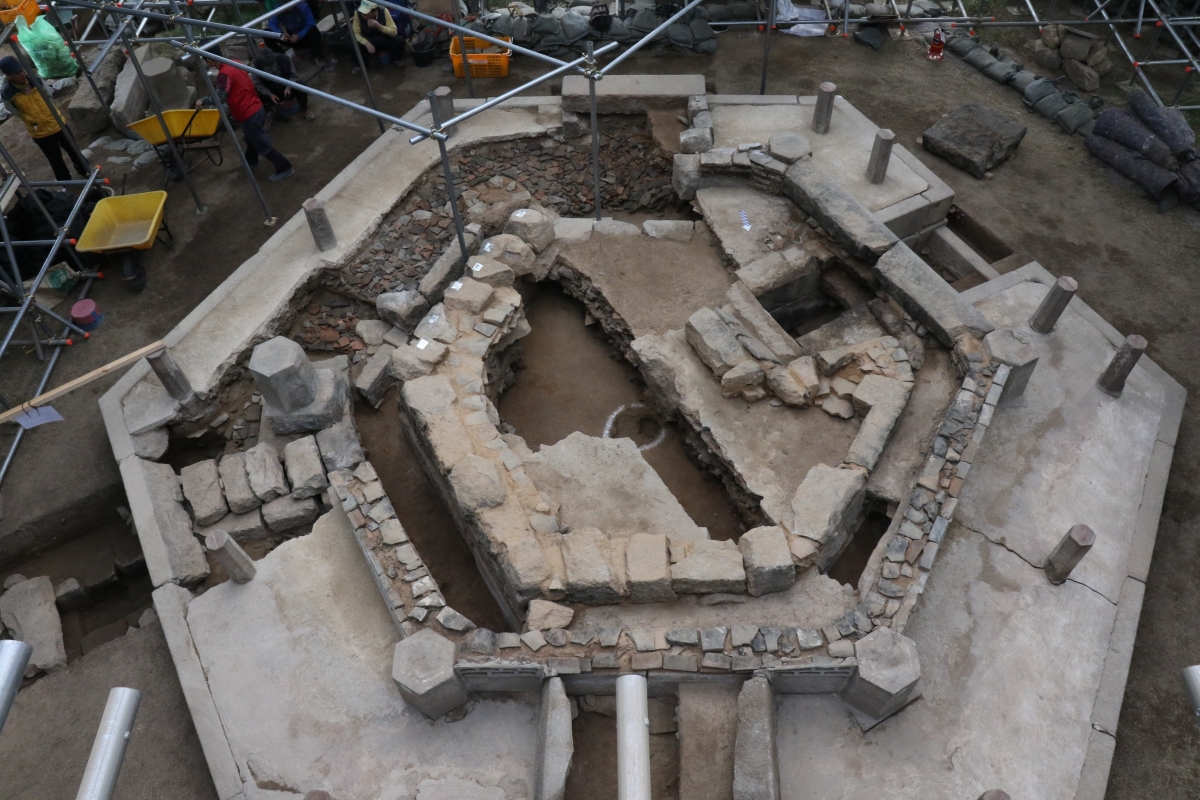 Dismantling ondol structure of Hyangwonjeong ​/ Images courtesy of CHARPTC