In tandem with the Seoul Metropolitan Government (SMG) revitalising the areas located around Seoul Station, Jungnim-dong, Hoehyeon-dong, Seogye-dong, and Namdaemun Market, in progress since Dec. 2017 as part of the Seoul Station Vicinities Urban Revitalization Project, the eight proposed anchor facilities opened in Nov. 2019.
To create anchor facilities around Seoul station, SMG picked key locations in 2016 to 2018 and purchased a total of 10 facilities composed of houses and buildings. Residents' opinions were collected through regional residential collective bodies, and workshops were conducted by professionals and other involved parties to adjust the purpose and management directives of the anchor facilities. At the construction stage, the public architect collected the residents' opinions and considered the building's conditions before going for either renovation or a new construction. The eight anchor facilities, now open, are between 1-3 floors and a total area of 56-415㎡. As a multi-cultural space that can cater to concerts, lectures, events, exhibitions, and commercial activities, these facilities aim to function as cultural depots for regions isolated from cultural life and to revitalise the city by opening themselves as public facilities to the regional residents.
First, 'Jungnim Warehouse' was set in an alleyway on an incline in Jungnim-dong. The old and the new coexist as the old apartment buildings, mill, and hairdresser's salon cover the street on one side while Jungnim Warehouse stand on the opposite side. Restructured from a panel building and warehouse, the Jungnim Warehouse is occupied by a newly-established content company 'Urban Space Odyssey'. It is also occupied by a bookstore that exhibits books on lifestyle, programmes, brands, and urban cities, and a clothes alteration shop run by a master artisan who has worked in this line for about 30 years in the same region.
In Seogye-dong, a food-catering shop 'Chungpa Eondeokjip' has opened. The programme director of a cooking documentary oversaw the planning and management of the project and opened the space for various activities including a cafe space, local broadcasting station, and cooking class. Furthermore, three additional anchor facilities opened in Seogye-dong. At the top of the hilly area, 'Eunhaengnamujip' holds live concerts and exhibitions, 'Gamnamujip' which is open to the locals as a public kitchen and bookstand, and the 'Coworking Factory' that nurtures sewing fashion industry can be found.
Three anchor facilities opened in Hoehyeon-dong: the town cafe, 'Gyedanjip' , the urban-style town hall 'Hoehyeon Sarangchae' (covered in SPACE issue 622), and 'Chungpa Eondeokjip', a food-catering shop 'Geombyukdoljip' .
The anchor facilities around Seoul station aim to create new jobs and revenue through facility management and become the base model for a self-supporting and neighbourhood-led sustainable urban revitalisation. The goal is to go beyond 'revitalisation' and step towards 'autogenesis'. The two remaining facilities should be open by the end of this year. ​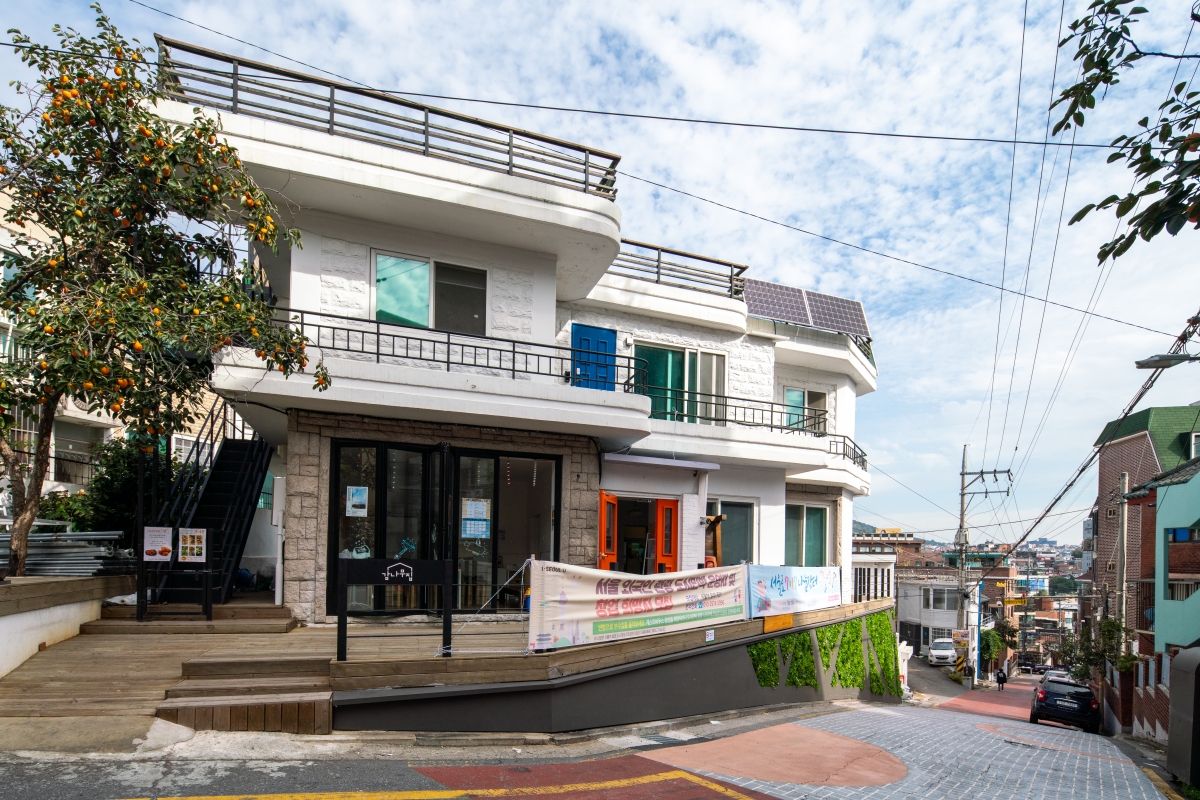 Persimmon Tree House / Images courtesy of SMG​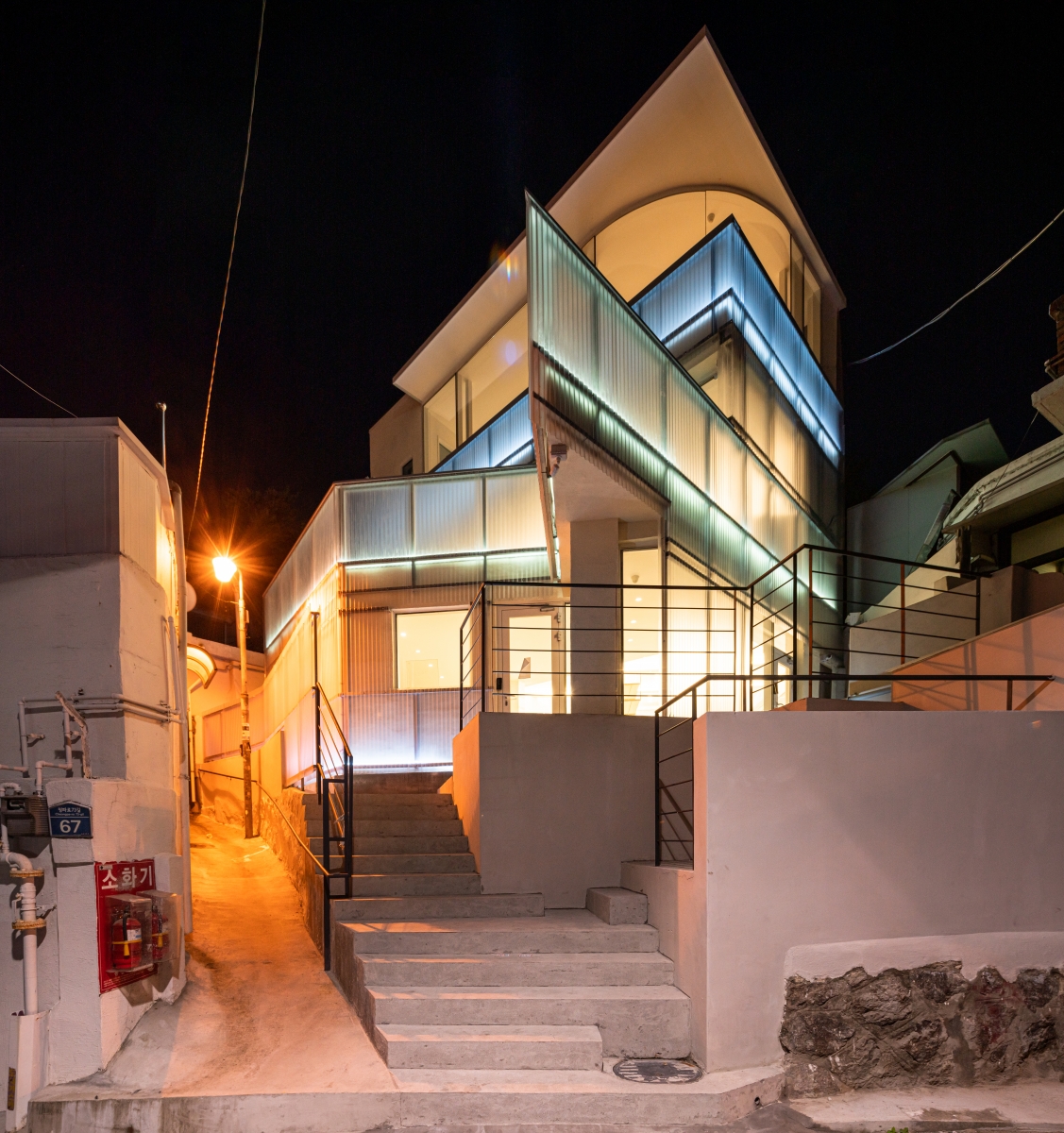 Chungpa Hill House​ / Images courtesy of SMG