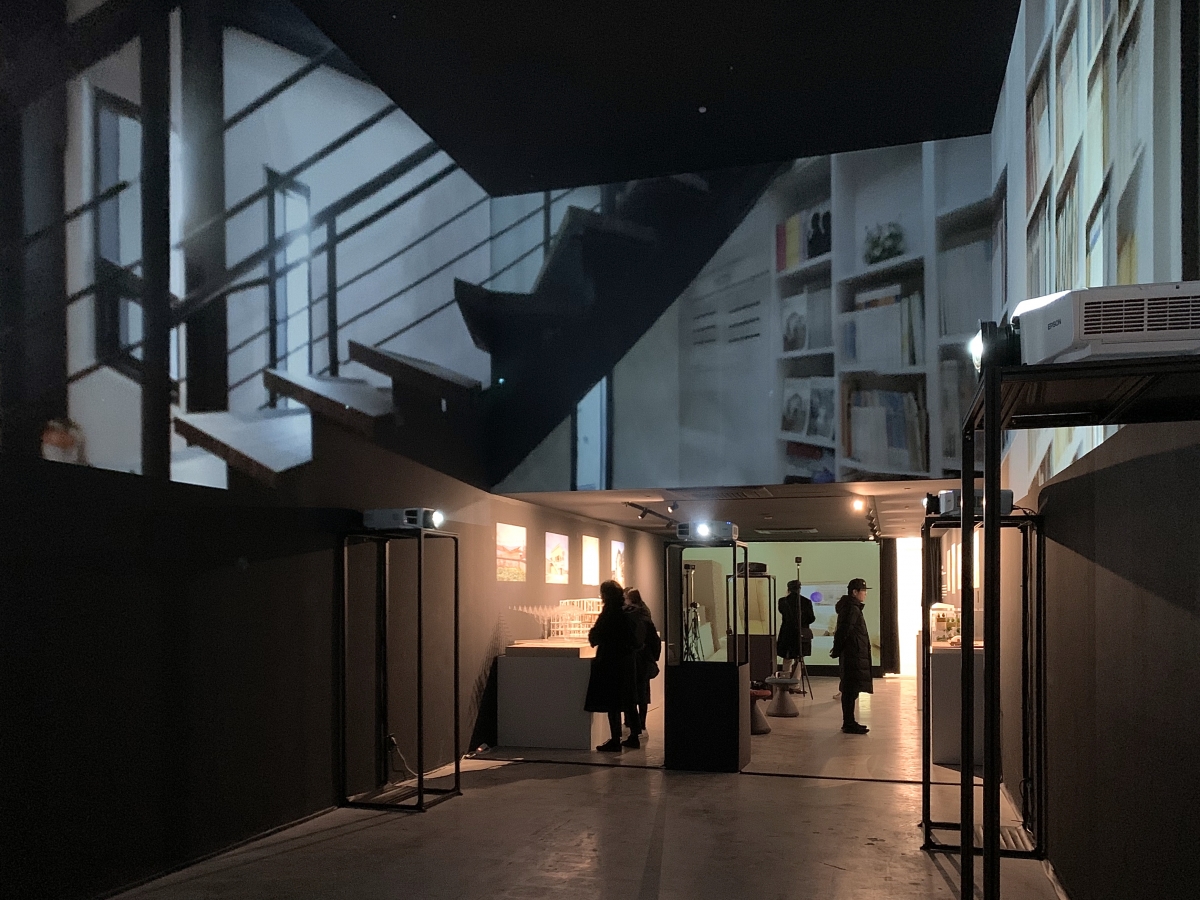 View of 'Experiencing Juxtaposition: Réflexion Reality'​ ©Kim Yeram
With the advancements made in information processing and film technology, Virtual Reality(VR) content is become ever more pervasive in our everyday lives. In architecture, this trend has manifested itself in the form of content that transports viewers to faraway buildings and spaces. One such example is 'Experiencing Juxtaposition: Reflexion Reality', an exhibition held on the third floor of piknic, a complex cultural space, until 19 Dec. 2019.
The show, which was hosted by the Young Architects Forum Korea (YAF Korea), allowed structures filmed in 360VR to be viewed through a head-mounted display. Cosmo40 (Lifethings), The House of Three Threes (Jae Kim Architects & Researchers), ANDCloud (AND), and Hoehyeon Community Center (Yong Ju Lee Architecture) were among the ten teams of young architects whose works were displayed in the exhibition. On account of the VR nature of the displayed architecture, elements commonplace at other shows, such as texts, floor plans and architectural models, are relatively rare. While photographs and models were used, they were shown as a lead-up to projects that could be experienced more fully in VR.
'Experiencing Juxtaposition: Reflexion Reality' is an extension of the show, 'Experiencing Juxtaposition: Made in Seoul', that was hosted by YAF Korea in Dec. 2017. As an attempt made on the part of Korean architects to showcase their work as a VR series, the exhibition is a significant achievement. That the transition from one location to another within the VR programme was clunky, however, was a shortcoming that detracted from the immersive experience. <by Kim Yeram​​>