Overseen by National Museum of Modern and Contemporary Art (MMCA) and funded by Hyundai Motor Company, the MMCA Hyundai Motor Series is a project that selects an artist each year to support and promote his or her work both locally and internationally. Following Lee Bul, Ahn Kyuchul, Kim Sooja, Im Heungsoon, and Choi Jeonghwa, Park Chan-kyong was selected this year with his private exhibition 'Gathering' at MMCA.
Observing the themes of division, the cold war, folk tradition, religion, and East Asian modernity, Park has exhibited his works of varied media, ranging from video, installation, photography, and text. For this reason, he has multiple titles ? a film director, artist, writer, and so on. He is also presently developing a film with the director Park Chan Wook as part of the project 'PARKing CHANce'. He questions the meaning of a 'gathering' in this exhibition. He questions what a gathering, solidarity, or community mean in this era, in which disasters like the Sewol Ferry Incident and the Fukushima Nuclear Incident have become commonplace and where reality has been replaced by streaming services such as Netflix. In addition, he questions what is means be an art object, an artist, and an art museum.
Along the low-rise wall, the exhibition begins with 'Small Museum of Art' (2019). Composed of images, oil paintings, folding screens, videos, and texts focused upon by Park, this work challenges the western-centric conception of art history and thereby explores how traces of spontaneous development can be found in Korean art. It showcases places where art could have been experienced even before an art museum had existed in Korea through the images of Buddhist temples, shrines, landscapes of exhibitions during the Joseon era, and images of construction in MMCA.
Sixteen pieces of concrete that capture the image of crashing waves are placed at the centre of the exhibition. This work, entitled 'Water Mark' (2019), shares the Buddhist expression 'haein', which means 'to put a stamp on the sea'. While this age is represented by formless and changing data that are light and quick in streaming, the artist witfully challenges this overreliance on data by putting forth a heavy and hard mass in contrast.
'Sets' (2000), which is the only old work to be presented in this exhibition, is placed alongside 'Fukushima, Autoradiography' (2019). By putting together the scene of an empty film set and the landscape of Fukushima after the radiation, an atmosphere of desolation is created. The work 'Gathering' (2019), which features a selection of close-up photographs of animals expressing their sadness at Buddha's entering nirvana, captured by Park during his visits of local temples, and the work 'Belated Bosal' (2019) in the exhibition hall, which expresses the loss of probability in a society via a video arrangement of a fragmented outlines. All nine works interrogate their own individual themes, but upon close observation they are all connected under the theme of gathering and bonding. This exhibition invites one to reflect upon the meaning of gatherings through metaphoric and ambiguous work, and will remain open until 23 February 2020.​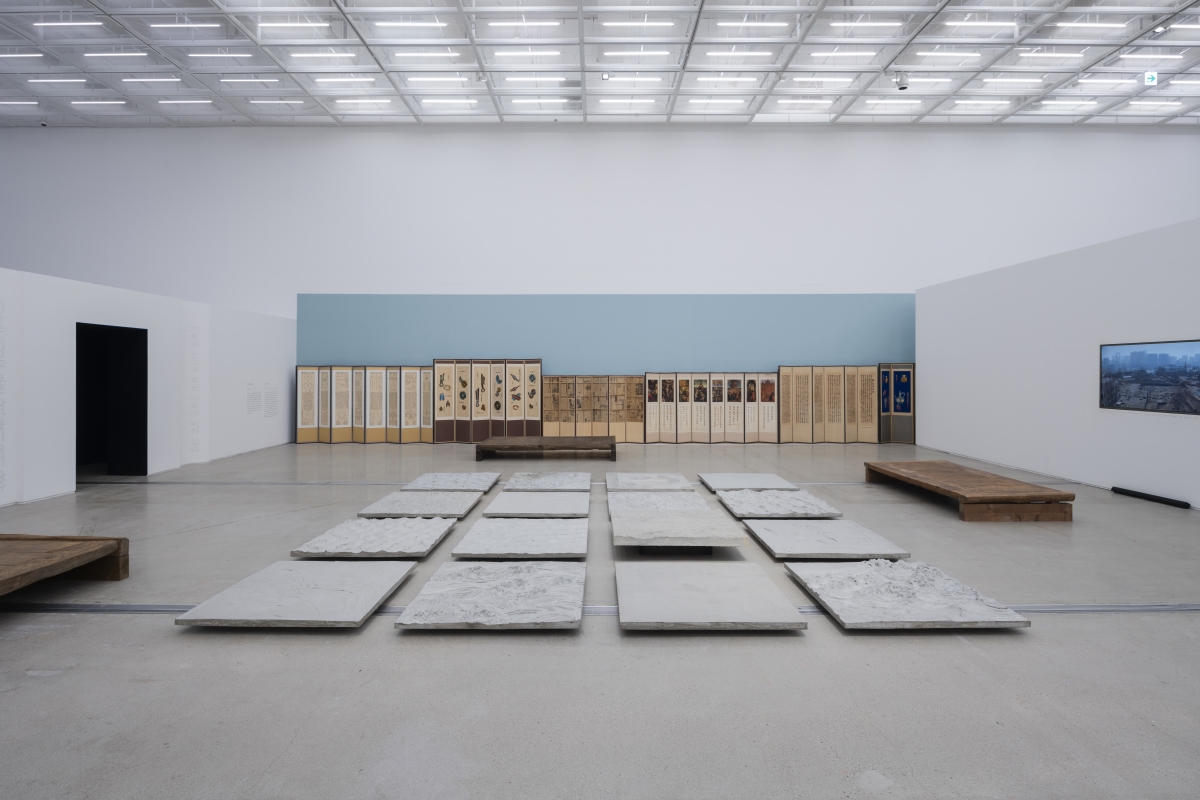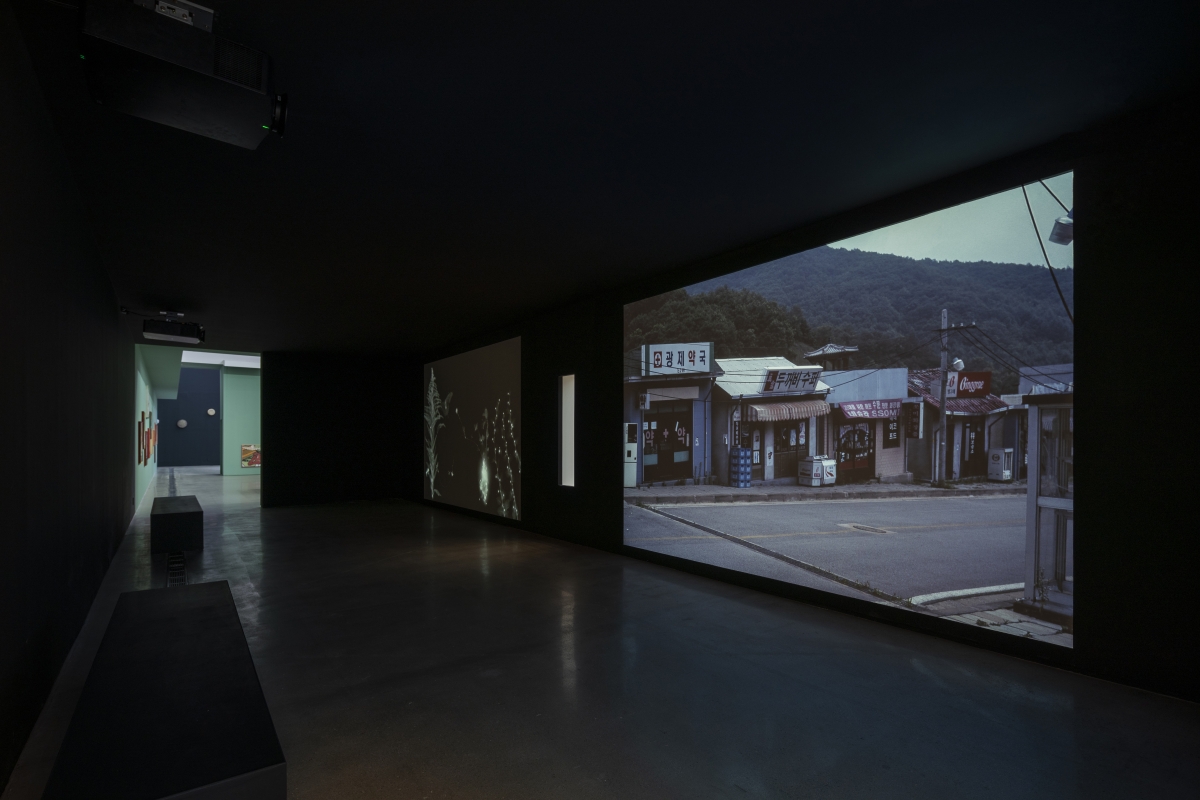 Exhibition views of 'Gathering' / Images courtesy of MMCA​