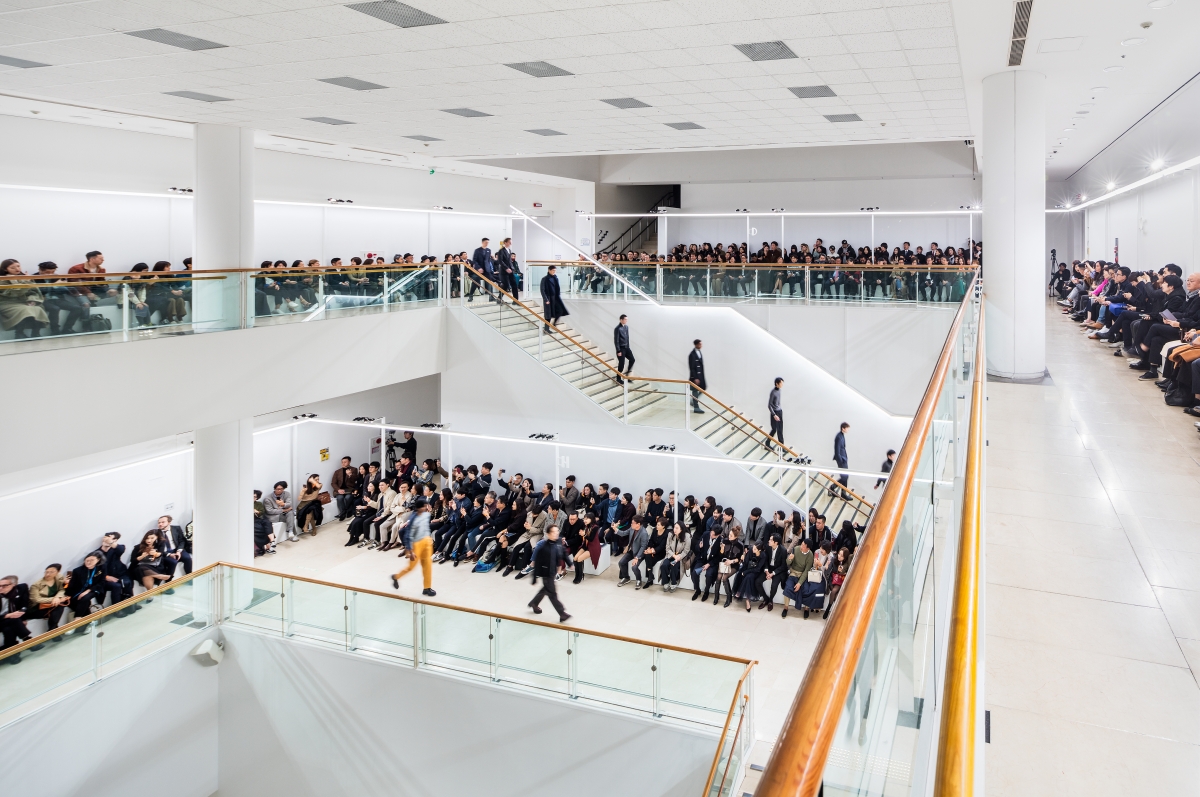 An otherwise tranquil Jeongdong-gil was illuminated by countless bright lights and filled with a star-studded flurry of activity for one night only.
On 4 November, the Hermes F/W 2019 Menswear Collection took centre-stage at the Seoul Museum of Art. The museum is a renovation project of 2002, occupying the Old Supreme Court Building, and housing within it an impressive void spanning three stories. The corridors and staircases surrounding this space were turned into a runway for Hermes, translating its show 'Walk the Line' through this dynamic spatial configuration.
This was the first menswear event hosted by Hermes in Seoul, and was overseen by Veronique Nichanian, the artistic director of Hermes' Men's Universe. Hermes has routinely chosen eccentric locations to reveal its men's line: an abandoned post office in London; the former Kak Tai airport site in Hong Kong; an old pier in Shanghai. The Seoul Museum of Art, which was the backdrop for this event, embodied Hermes' scenography in its juxtaposition of tradition and renewal, imagination and reality, bringing all to life. Other things included in the show was the 'Bespoke Wall', which visualised the creative processes behind tailored clothing; 'Ready-to-Wear-Jackpot', notable for its metallic ornaments and lush colour schemes; 'Vintage Bar', which was replete with unique collector's items; and a mini golf course completing the Hermes Men's Universe.
Available in a quiet corner of the show was a virtual reality booth, which told the visual story of the Hermes F/W 2019 Menswear Collection's creative concept. It transported viewers to various attractions in Seoul, finally arriving at the historic Hermes Faubourg Saint-Honore boutique.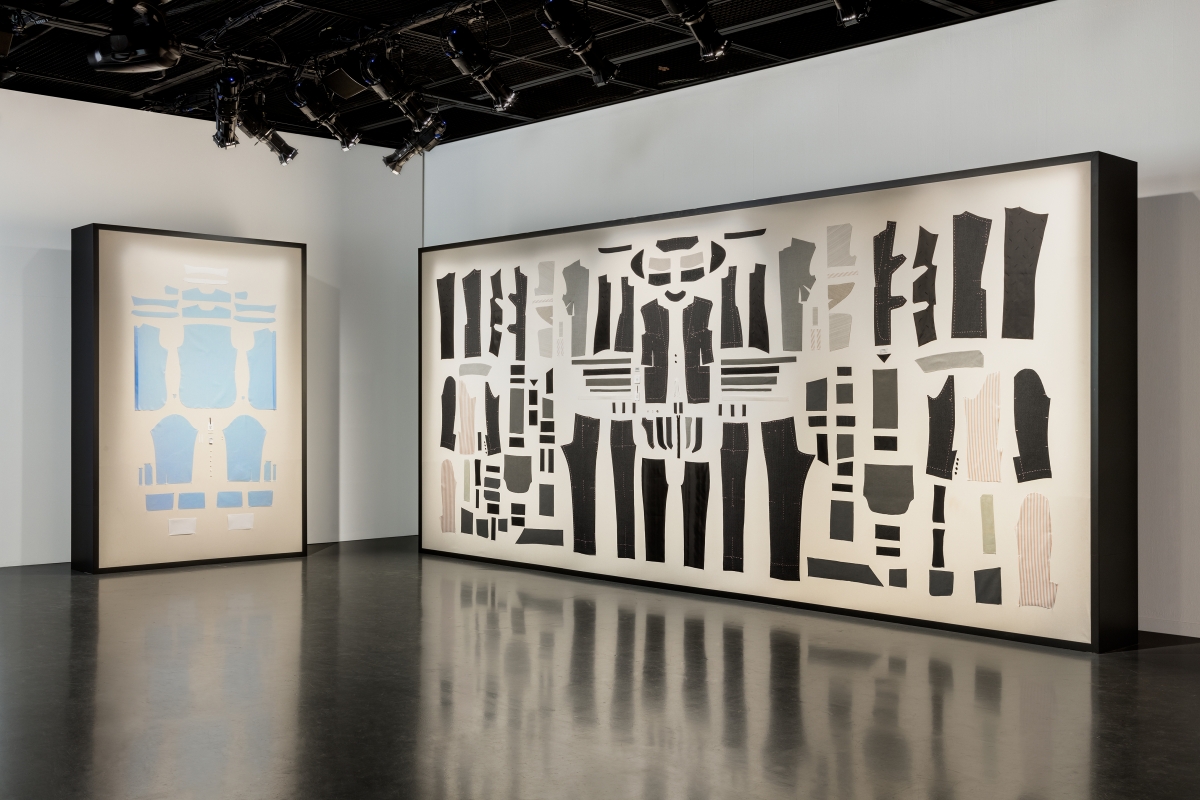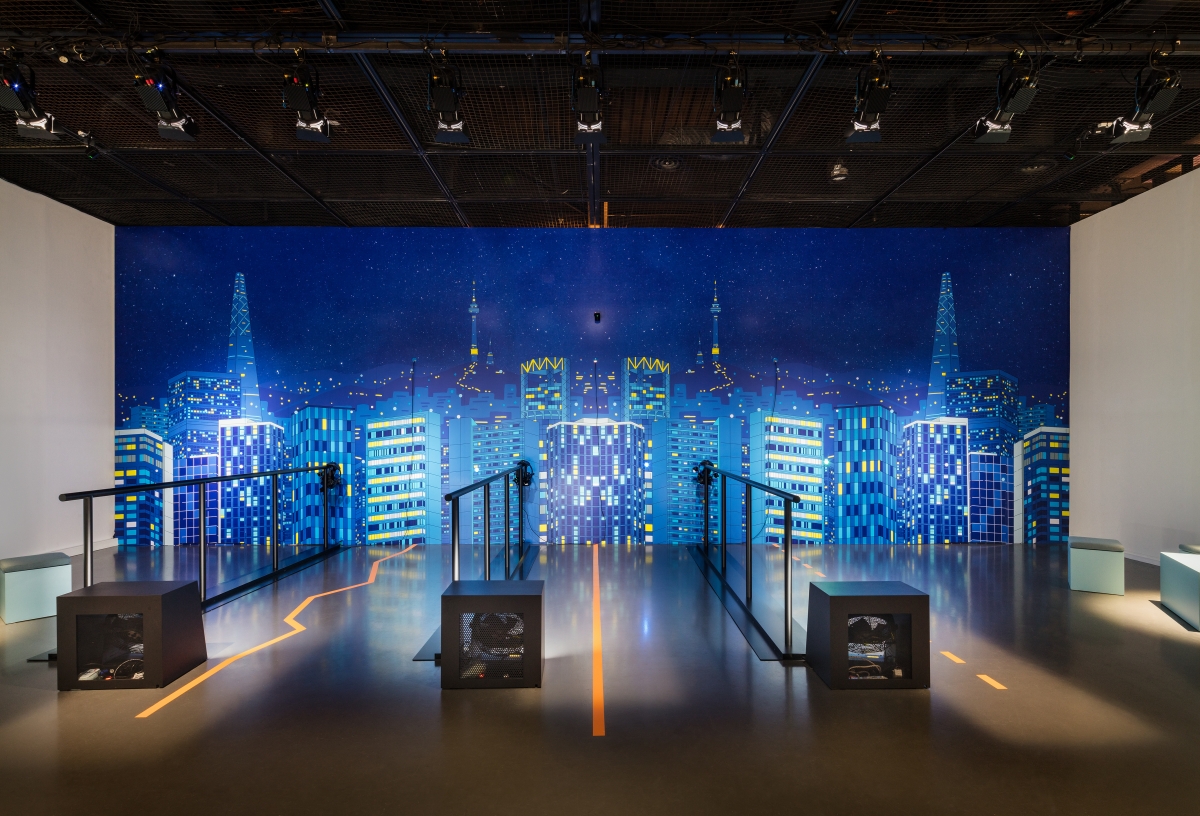 Views of 'WALK THE LINE' / Images courtesy of Hermes ⓒKyungsub Shin​