At the Jeonju Station International Design Competition on 25 September, the three design competition winners were announced.
The Korea Railroad Authority held an international design competition to preserve the history of Jeonju and establish a modern railway station that would attend to the surrounding city organisation. The winning work, "the Borrowed Scenery" of SIAPLAN Architects & Planners, was designed as a canvas-like glass building to unite the new station with the old of traditional Hanok. It features an indoor garden created in consideration of the state of waning vegetation in Jeonju.
CoRe architects' work was selected for the design competition on the Shinchon-dong Community Center Complex, which will build a 13-story building on the site of the old community centre. The project, which is scheduled for completion in March 2023, will be developed for the combined use of a new community centre, housings for the youth that accommodates 125 households, and a public parking lot. The Seoul Housing & Communities Corporation, which conducted the contest, announced that it would actively develop an urban regeneration model that combines public rental housing and social overhead capital facilities on low-use sites.
Chungcheongbuk-do and Cheongju-si selected HAEAHN Architecture as the winner of the Chungcheongbuk-do Cheongju Exhibition Hall, which is built with three stories above and the one below ground in Osong-eup, Heungdeok-gu. The winning work, which embodies the nature of Chungcheongbuk-do, the logo of Cheongju-si, and the "seed" symbolising the Osong Bio-industry, incorporates an oval design and a central plaza that is suitable for various events and visitors. Chungcheongbuk-do plans to operate the exhibition hall, which is scheduled for completion in 2023, as a MICE facility linked to the bio-industry of the region.​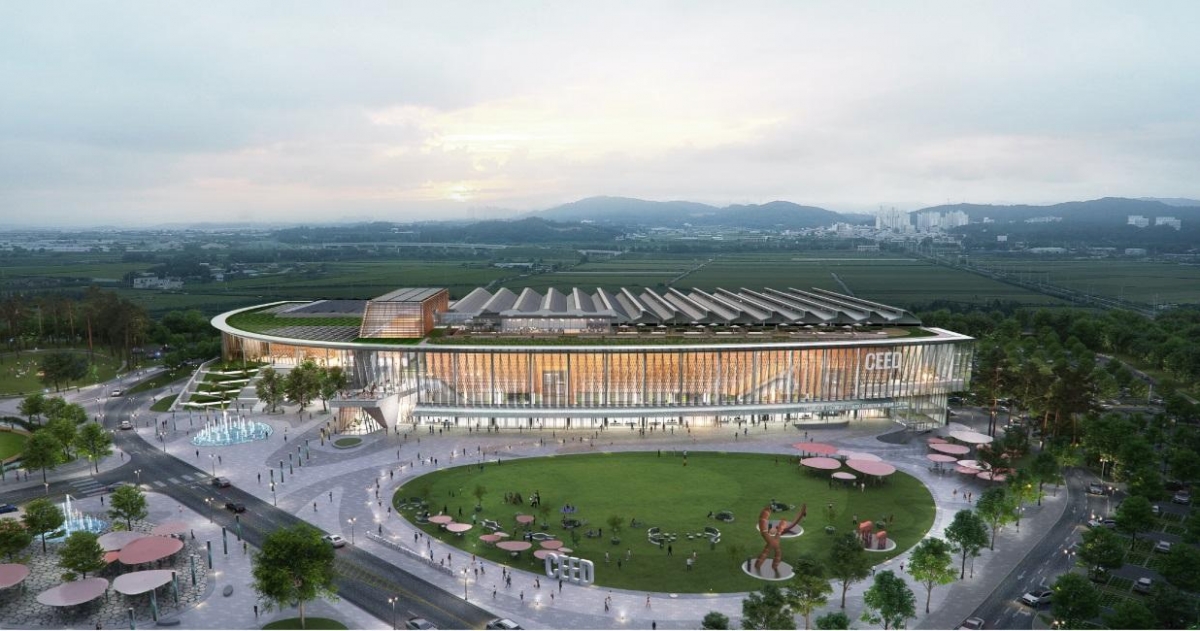 Render Image of Cheongju Exhibition Hall / Images courtesy of Provincial Government of Chungcheongbuk-do​​