OPENHOUSE Seoul 2019 was held from 12 to 20. Oct, providing an opportunity to visit the ordinarily inaccessible buildings and structures. OPENHOUSE Seoul, an urban architecture festival where architects and clients greet citizens during the event, presents various issues on architecture and design through multiple projects. The event, which this year celebrated its sixth year, has a total of 121 events, including 78 open houses, 17 open studios where visitors can visit the architect's workspaces, and 26 Visitor Yourself sites where participants can set their own routes.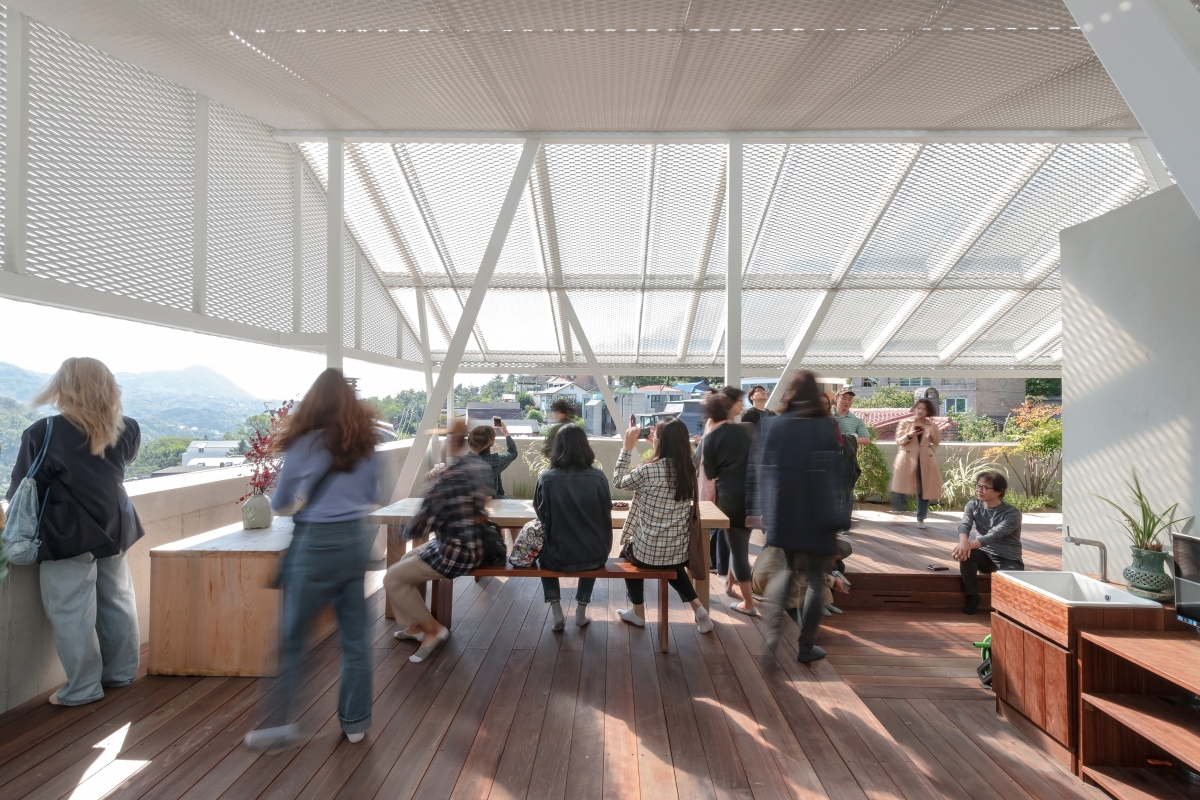 View of 'OPENHOUSE Seoul' Program / Images courtesy of OPENHOUSE Seoul ⓒ Lee Gangseok​​
This year's unique themes were 'Meeting the University Prototype' and 'Architect Kim Chanjoong'. Under the theme of looking at the archetypal and the modern architecture found on the campus established during the Japanese colonial period and the military regime, people visited the Korea Military Academy and the University of Seoul to learn more about the relationship between the history of the university and the architecture. Aside from this, a programme to concentrate on the work of architect Kim Chanjoong (Principal, The_System Lab), which introduces industrial materials and production methods into architecture, opened the Wooran Foundation, Garo Golmok, MCM M:AZIP Flagship, and Seoul Botanic Park.
Open House 2019 was organised through several guiding themes and programmes: 'The House Evolves', reflecting upon the recent phenomenon of living spaces that suit their residents, 'A Corporate Building Becomes A Brand', which permits access to a space that is usually only open to the employees of a particular company, 'Aesthetics of the Sublime, Religious Architecture', which offers visits to a religious facility and opens up an atmosphere that is difficult to describe, and 'Itami Jun and Seoul' and 'Meet Kim Chung-up', making possible meetings with the works of architects known to the public through recent films and exhibitions. ​